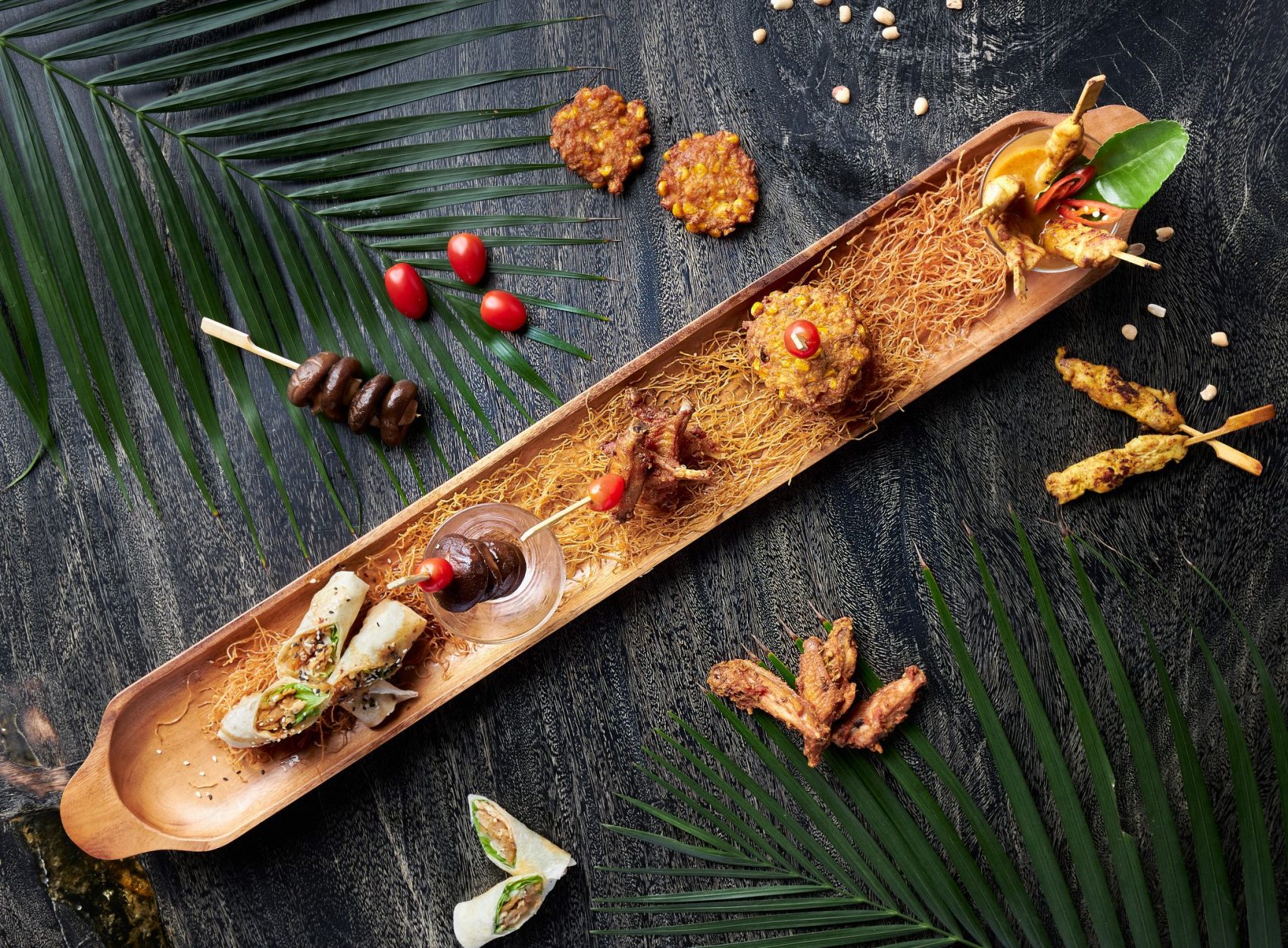 Vegetable fresh spring rolls, shitake mushrooms oyster sauce, fried chicken wings, corn cake, chicken satay and peanuts sauce.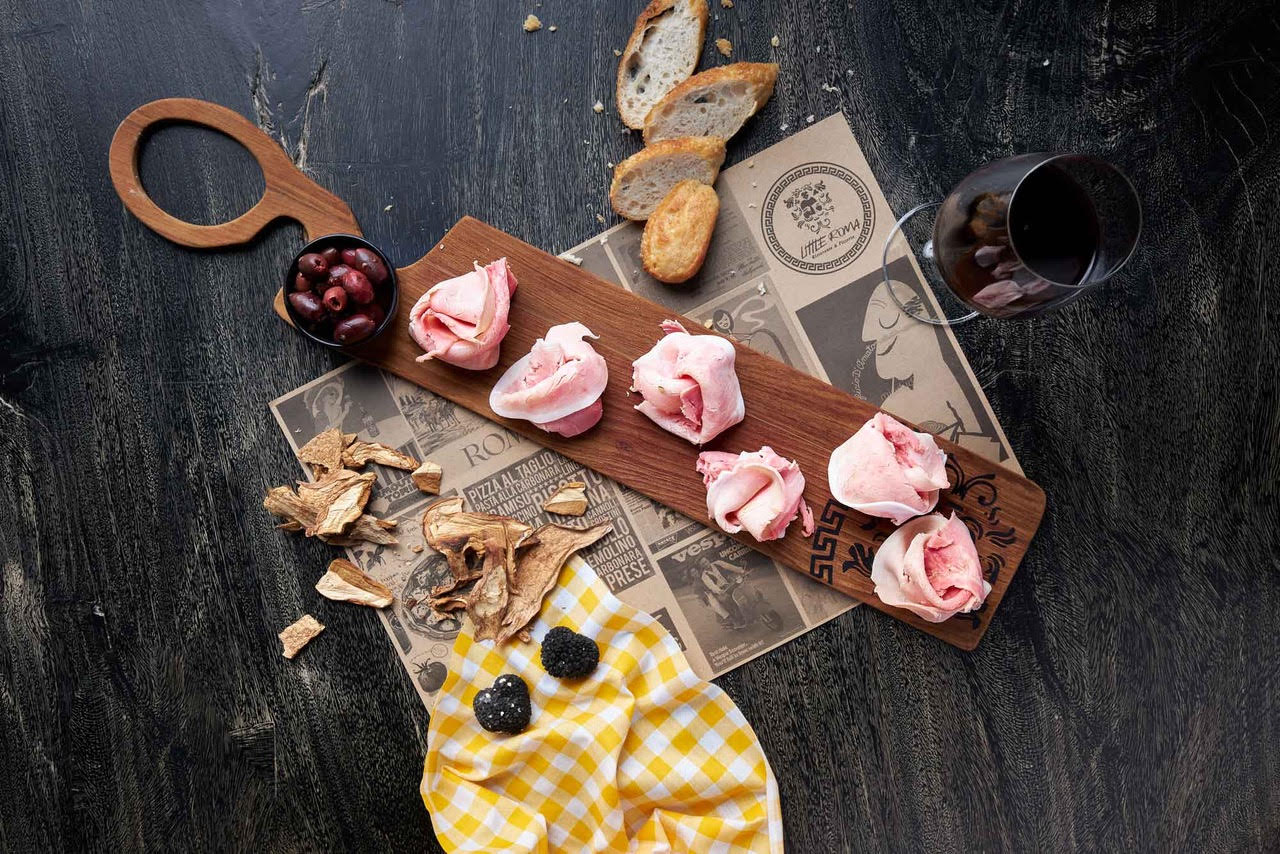 l Little board Truffle ham
Slice of truffle ham, sicilian olive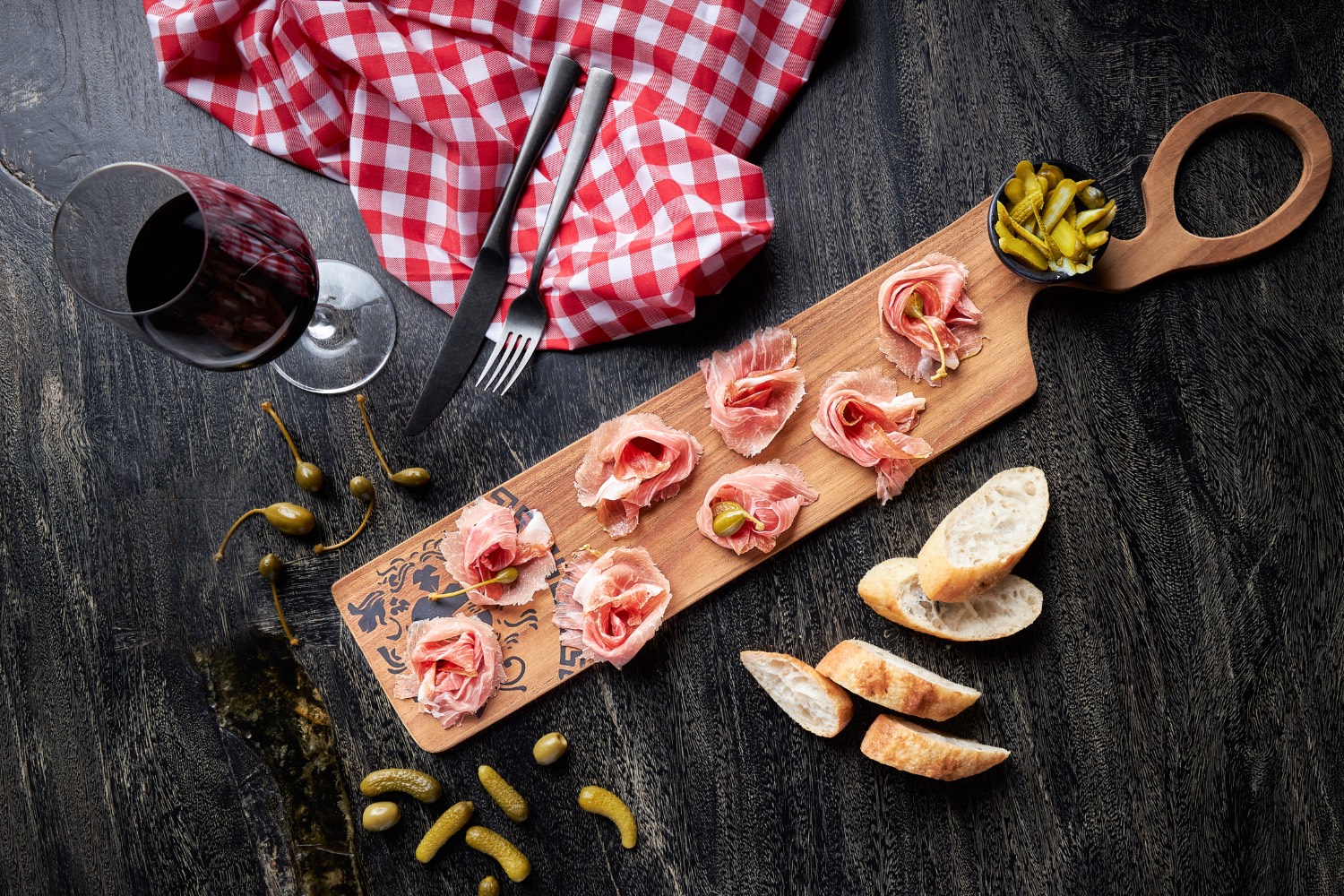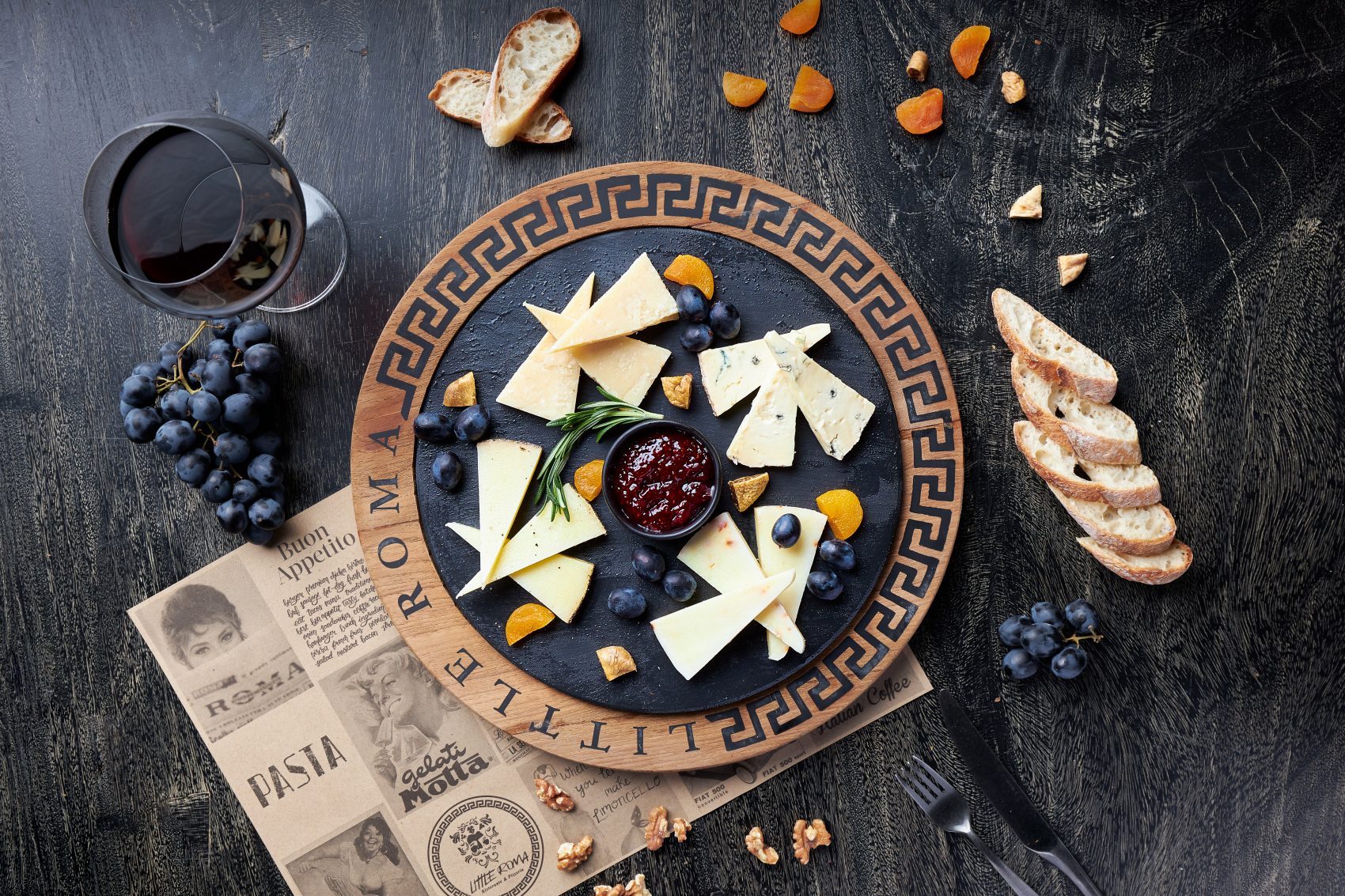 Pecorino Romano, Parmesan, gorgonzola, spicy provolone, honey, dried fruits, nuts, breadsticks.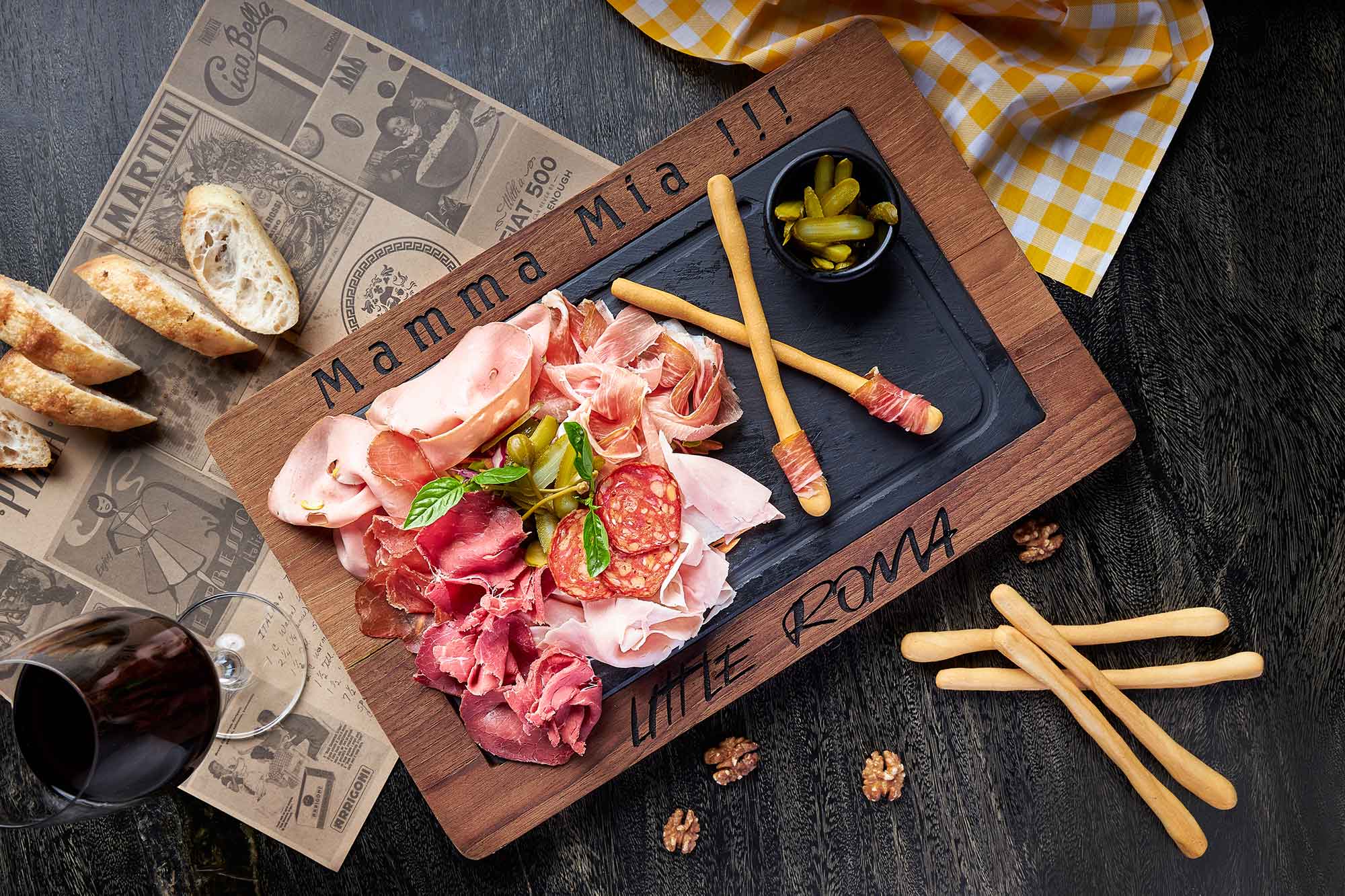 Parma ham AOC 24 months, bresaola, wild boar speck, spicy salami, mortadella, Italian cooked ham, breadsticks.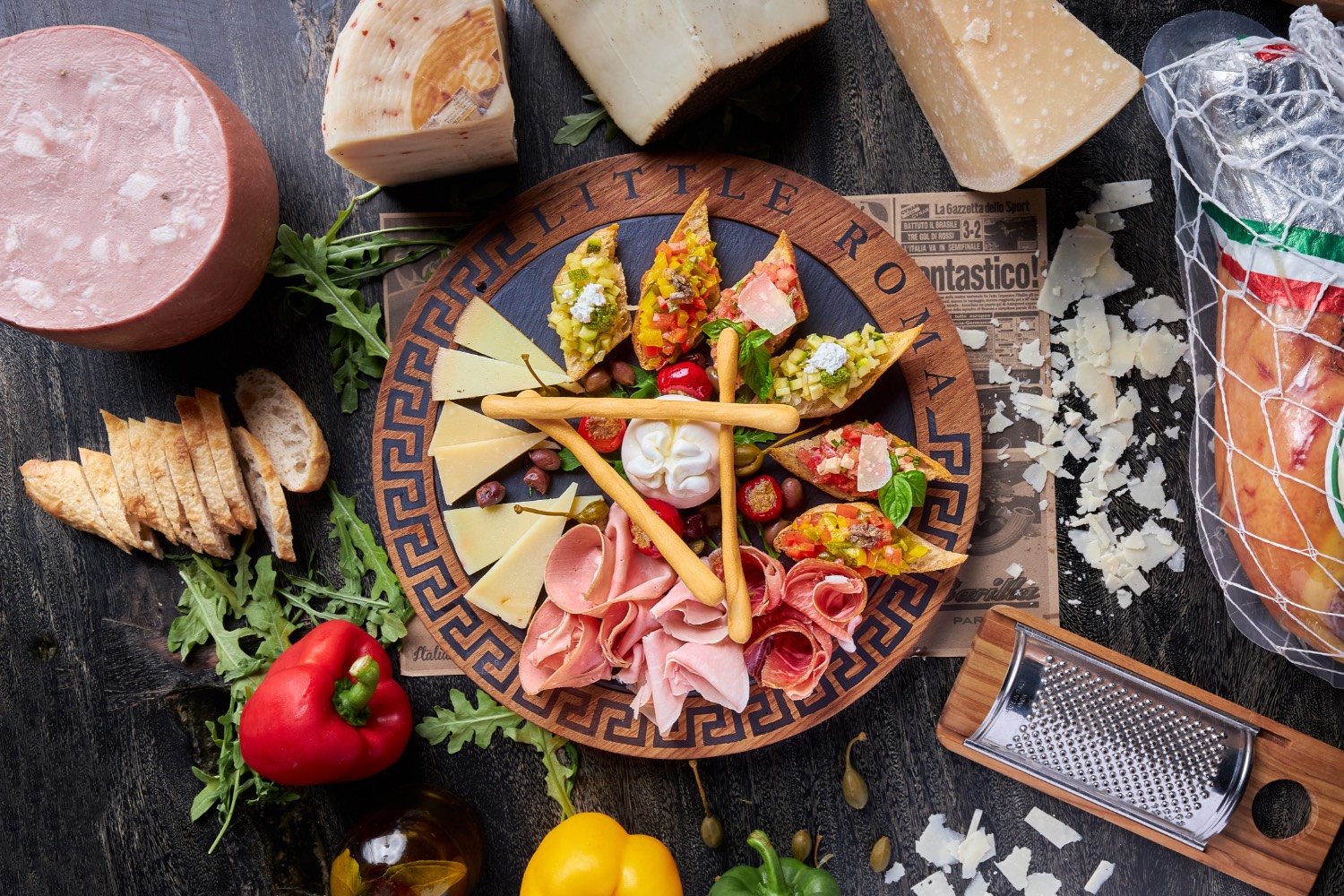 Parma ham AOC 24 months, Burrata di buffala, wild boar speck, Italian cooked ham truffle, mortadella, spicy salami, Parmesan, Sicilian Pecorino spicy, Sicilian pecorino stagionato,  bell pepper stuffed with tuna and three kinds of bruschetta : zucchini and goat cheese / peppers and anchovies / tomatoes, mozzarella, garlic and basil. Served with Smokaccia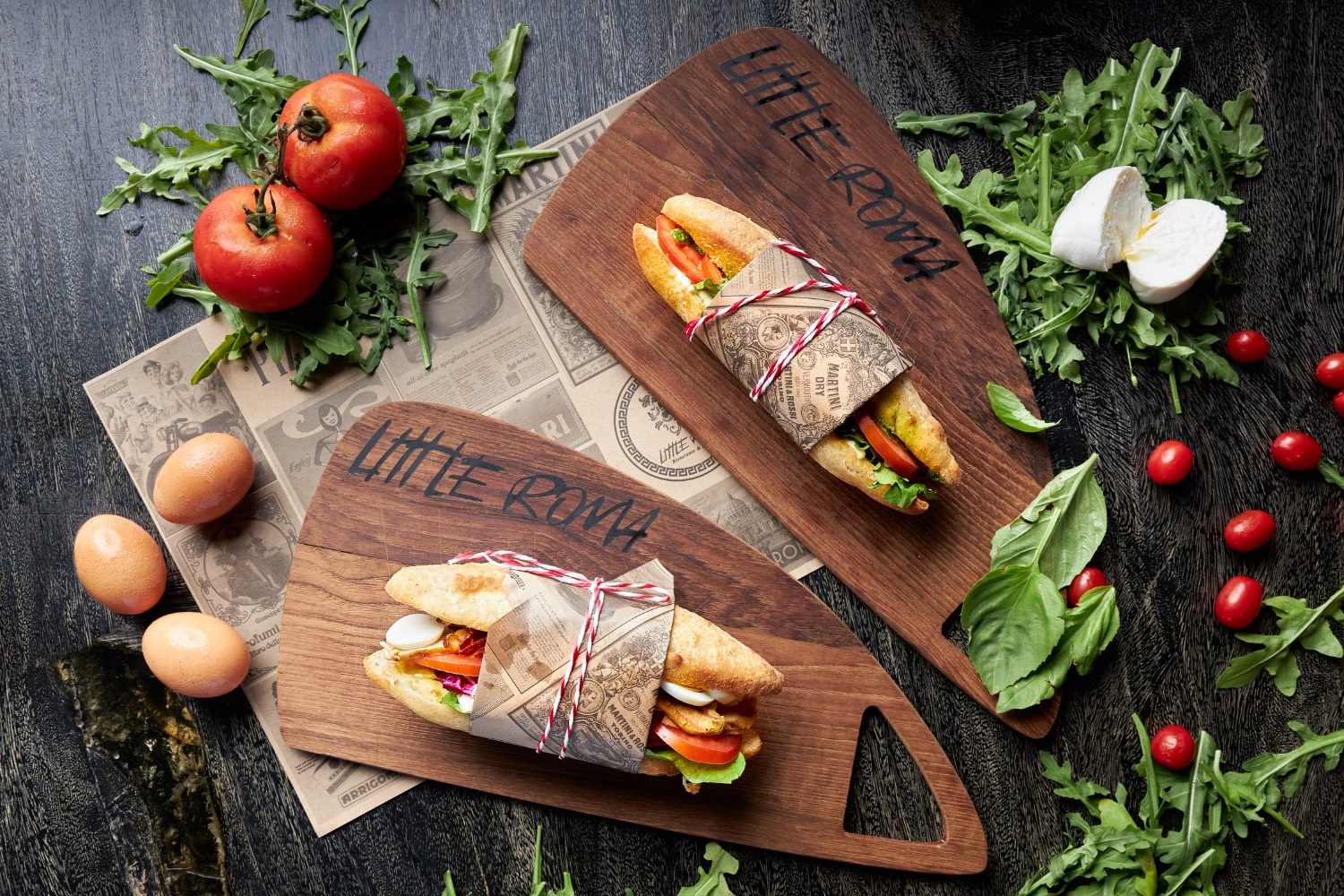 圆生菜,番茄,培根,鸡蛋,切达干酪,蛋黄酱,鸡胸肉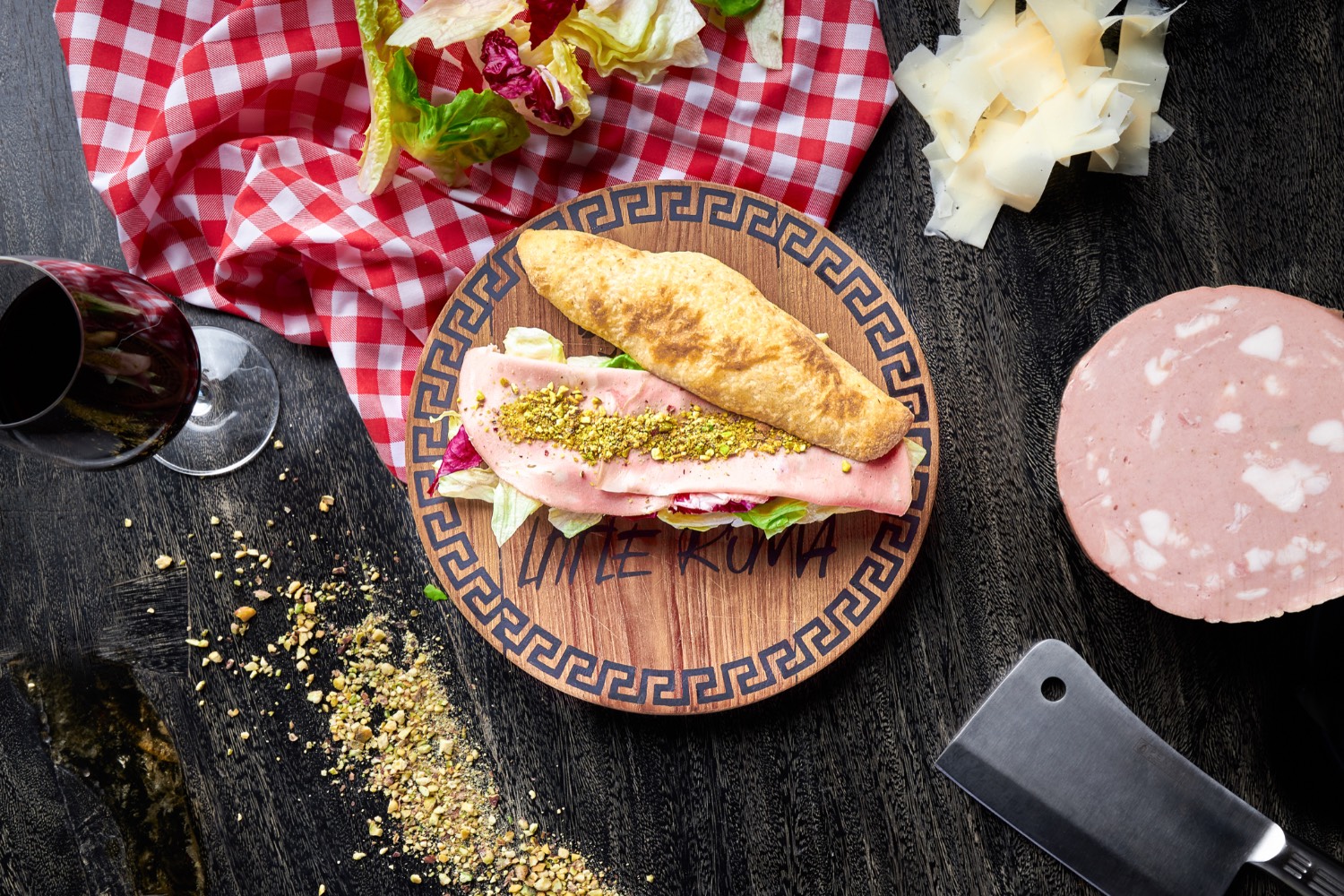 圆生菜,意式肉肠,普罗沃隆奶酪,费城芝士,开心果面包屑
Italian sausage (pork) with fried onion, salad and tomatoes.