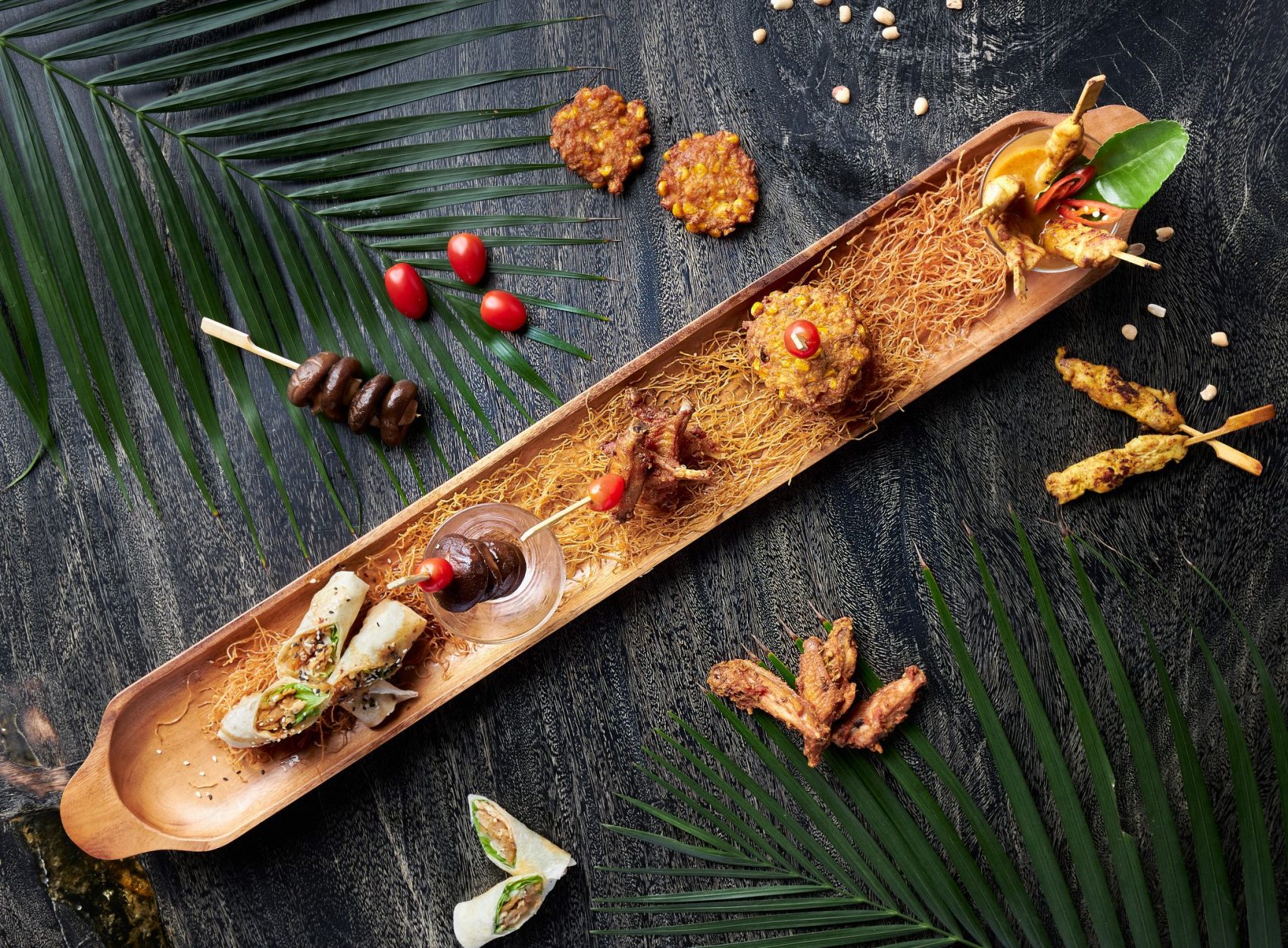 Vegetable fresh spring rolls, shitake mushrooms oyster sauce, fried chicken wings, corn cake, chicken satay and peanuts sauce.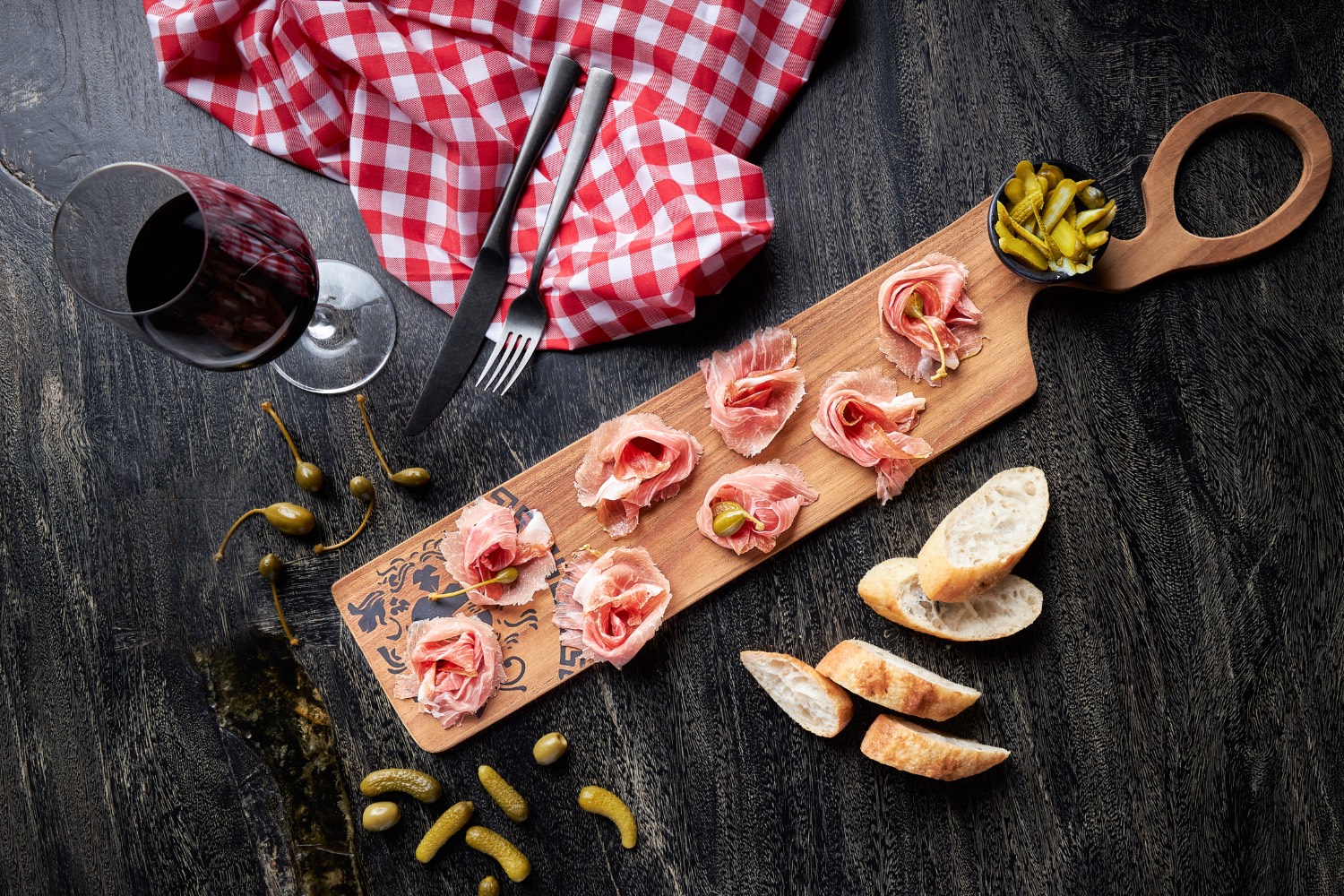 5 l  Little board Parma ham 
Slices of parma ham, pickles.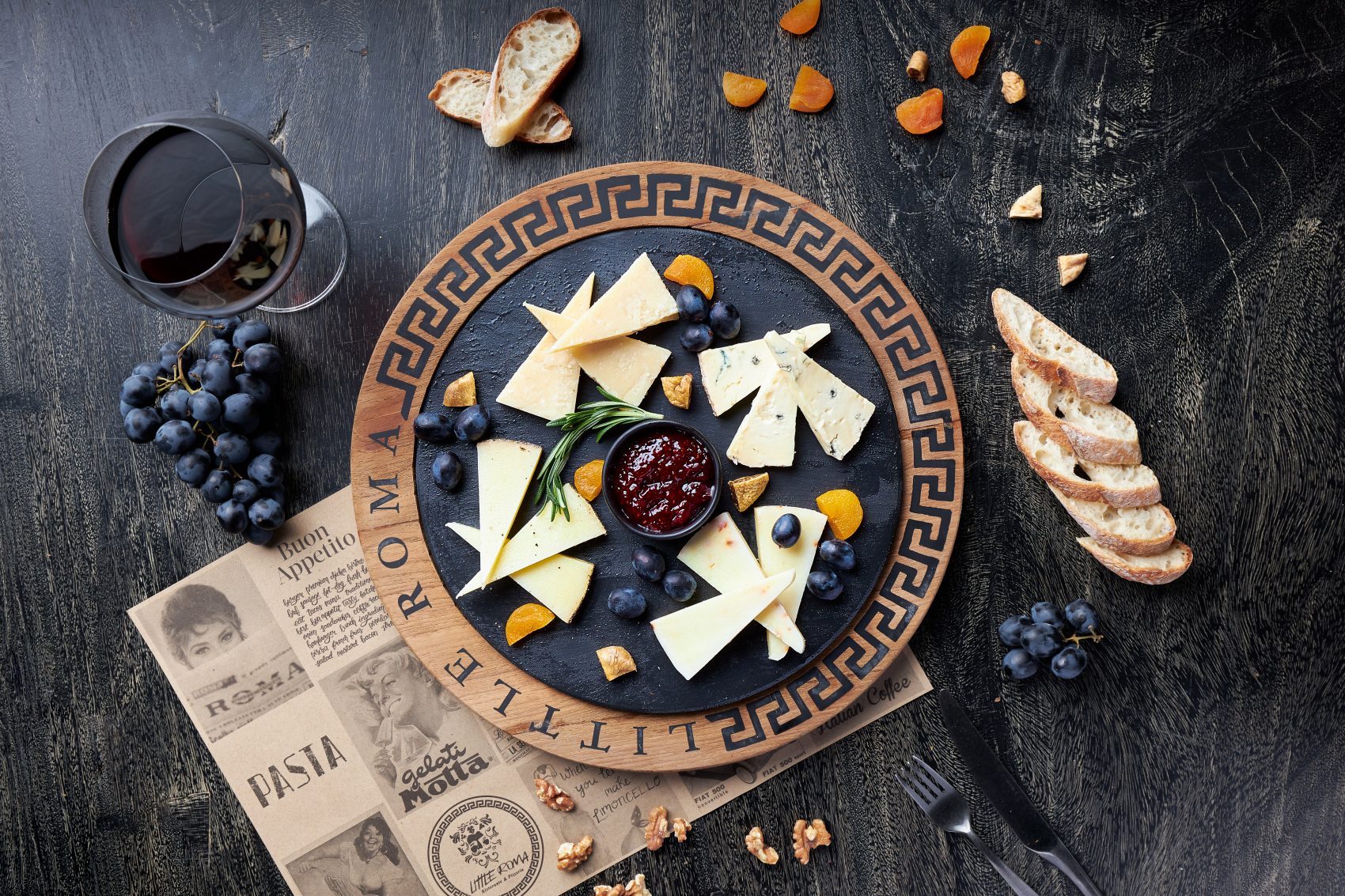 Pecorino Romano, Parmesan, gorgonzola, spicy provolone, honey, dried fruits, nuts, breadsticks.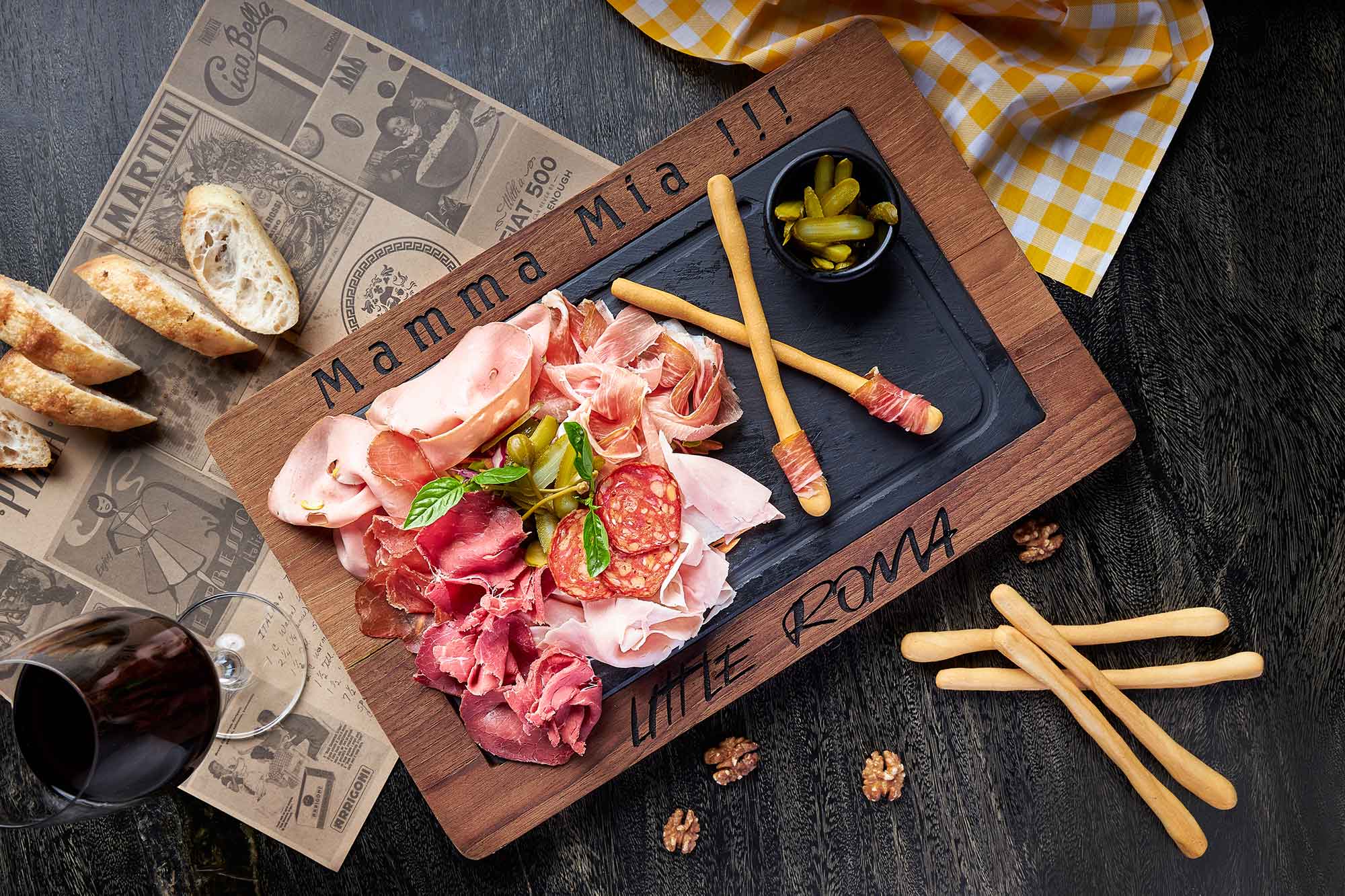 Parma ham AOC 24 months, bresaola, wild boar speck, spicy salami, mortadella, Italian cooked ham, breadsticks.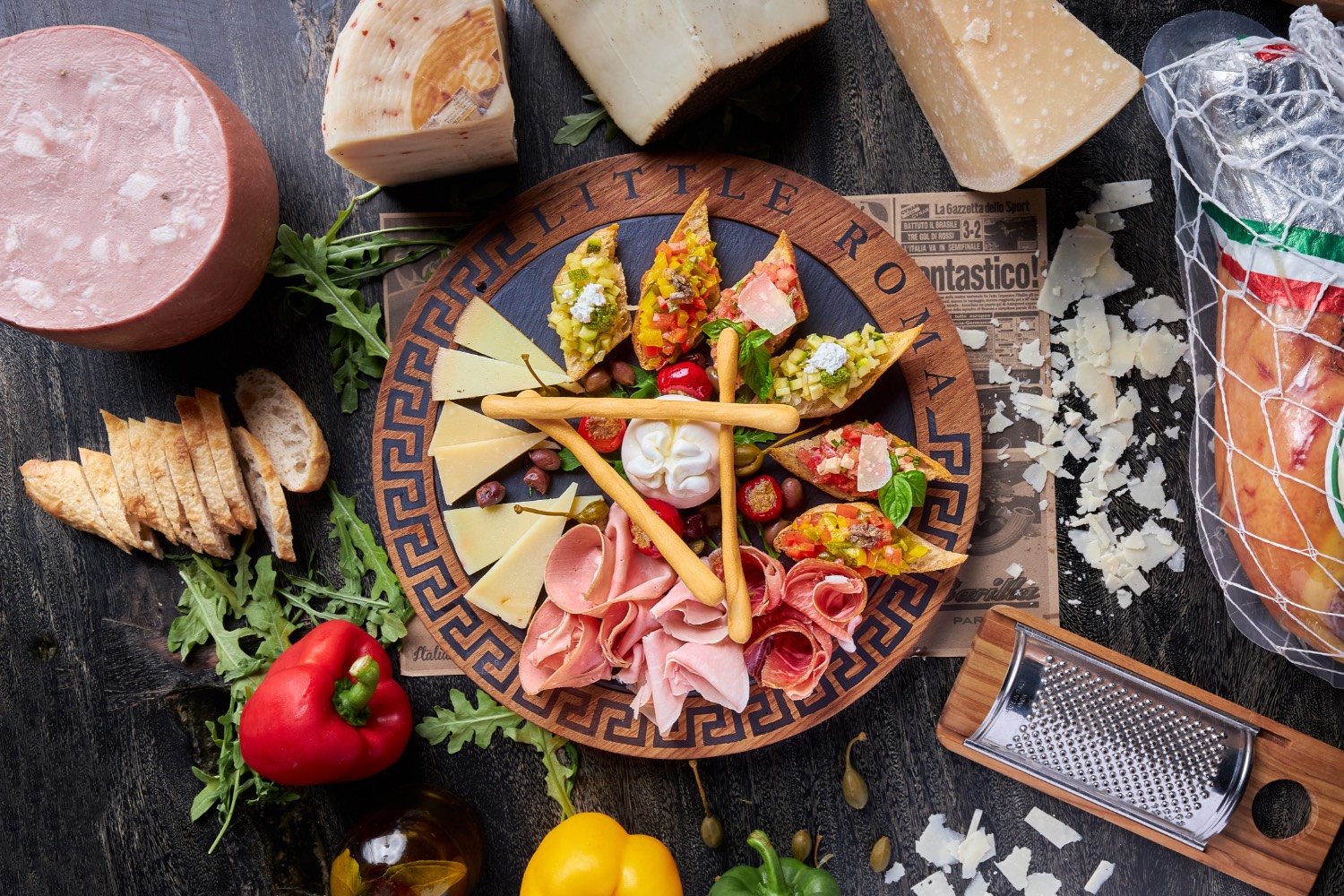 Parma ham AOC 24 months, Burrata di buffala, wild boar speck, Italian cooked ham, mortadella, spicy salami, Parmesan, Sicilian pecorino spicy, Sicilian pecorino stagionato, bell pepper stuffed with tuna and three kinds of bruschetta : zucchini and goat cheese / peppers and anchovies / tomatoes, mozzarella, garlic and basil. Served with Smokaccia