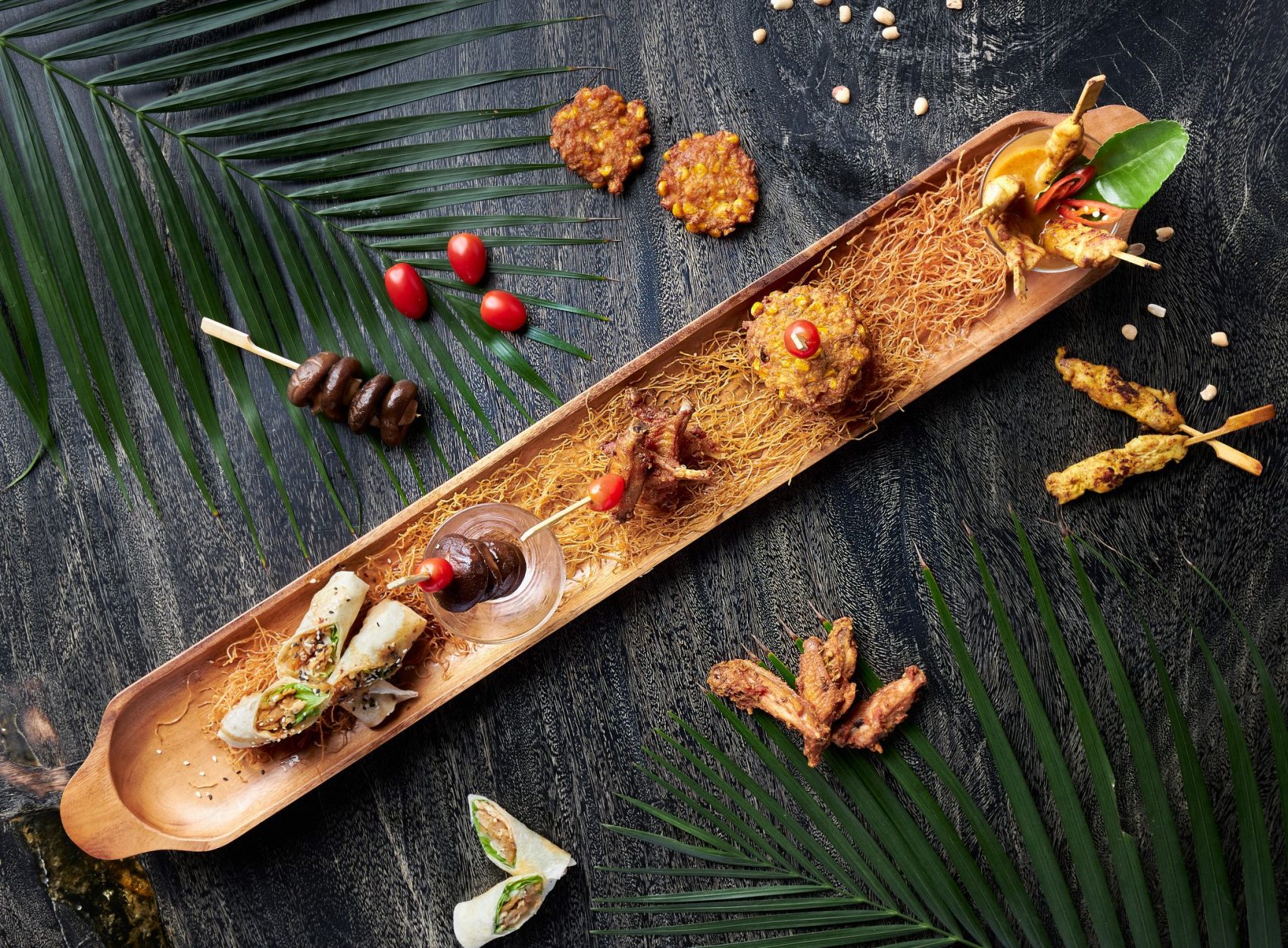 Vegetable fresh spring rolls, shitake mushrooms oyster sauce, fried chicken wings, corn cake, chicken satay and peanuts sauce.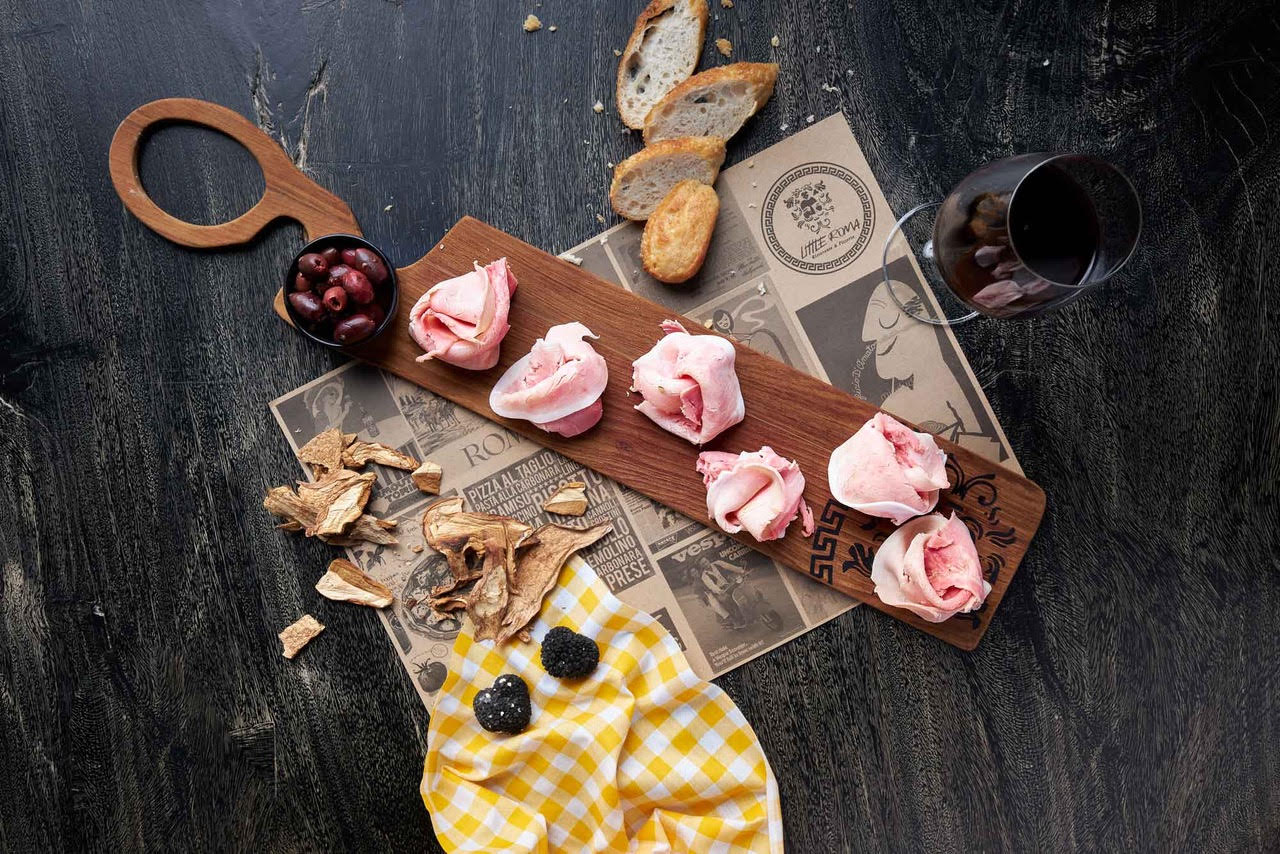 l Little board with truffle ham
Slice of truffle ham and sicilian olive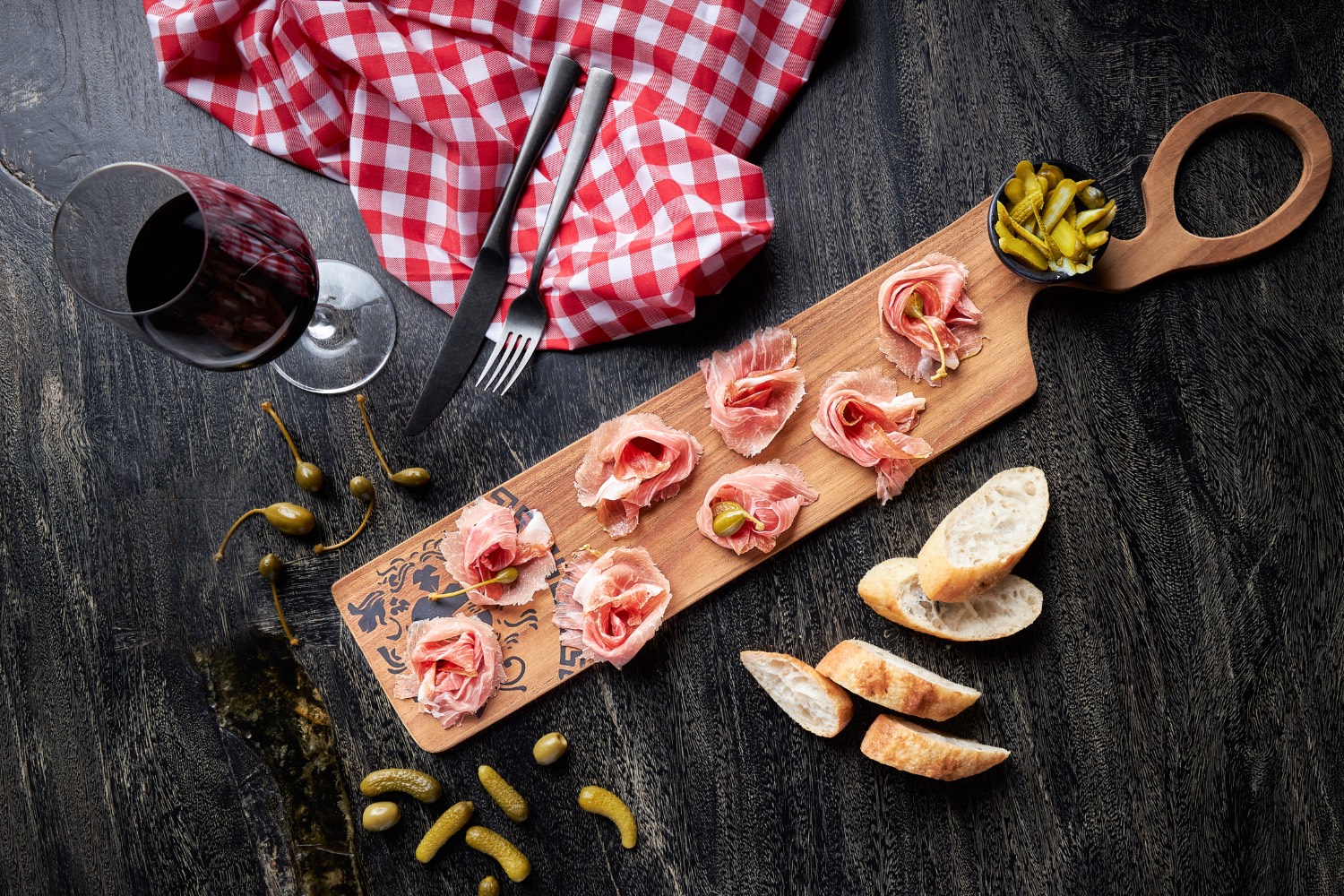 пармская ветчина, корнишоны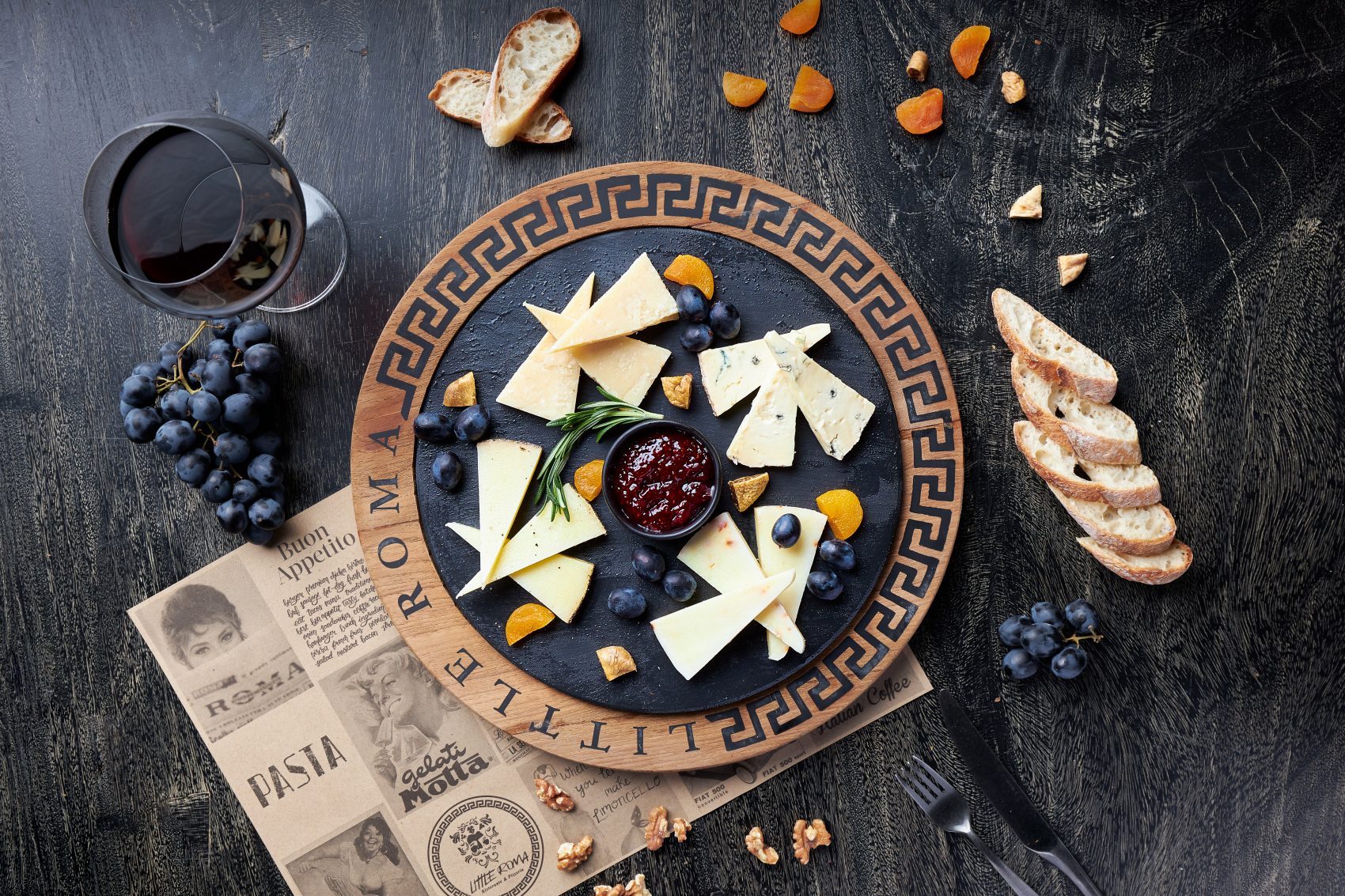 Pecorino Romano, Parmesan, gorgonzola, spicy provolone, honey, dried fruits, nuts, grissini.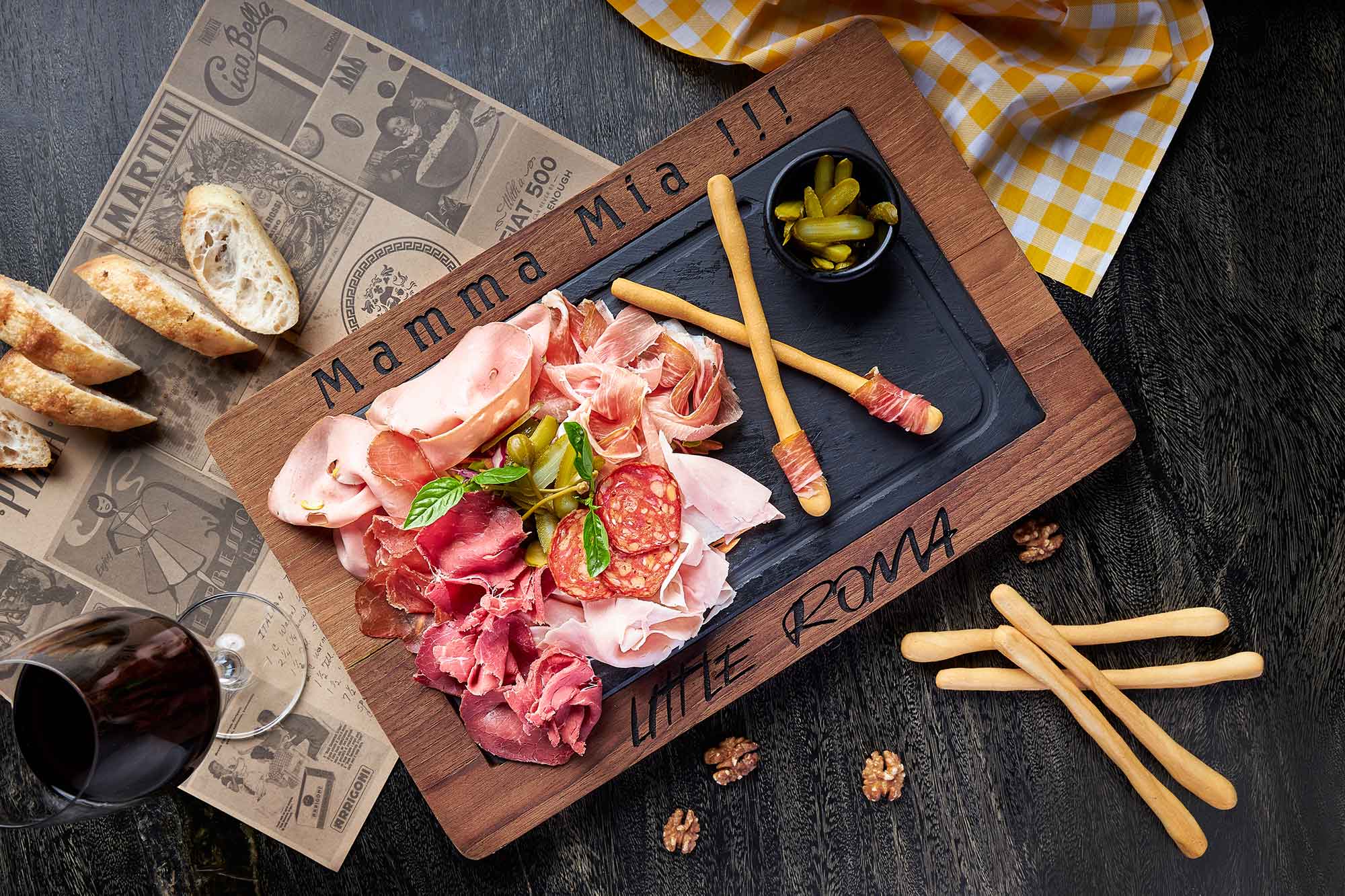 Parma ham AOC 24 months, bresaola, wild boar speck, spicy salami, mortadella, Italian cooked ham, breadsticks.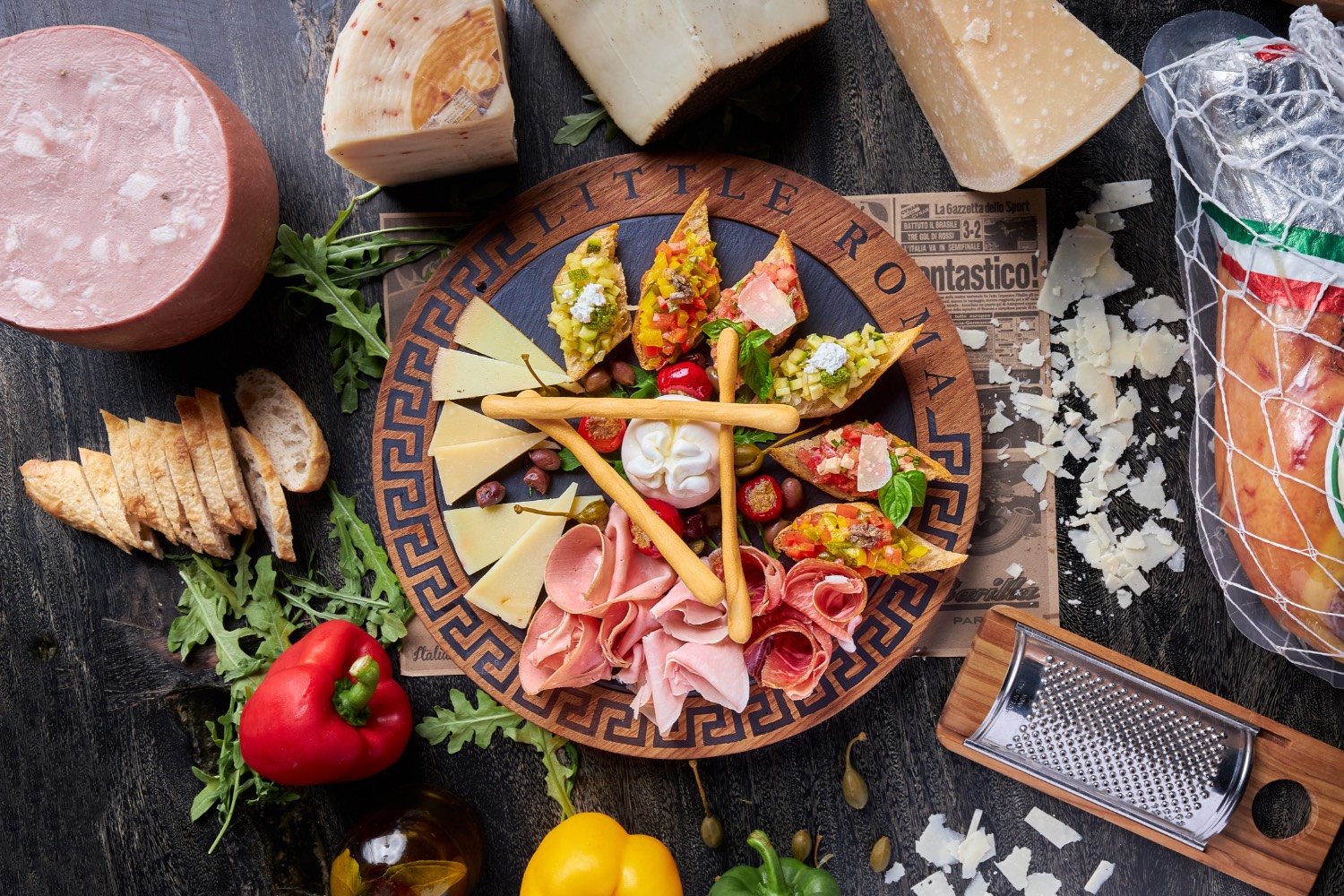 Parma ham AOC 24 months, Burrata di buffala, wild boar speck, Italian cooked ham with truffle, mortadella, spicy salami, Parmesan, Sicilian pecorino spicy, Sicilian Pecorino stagionato, bell pepper stuffed with tuna and three kinds of bruschetta : zucchini and goat cheese / peppers and anchovies / tomatoes, mozzarella, garlic and basil. Served with Smokaccia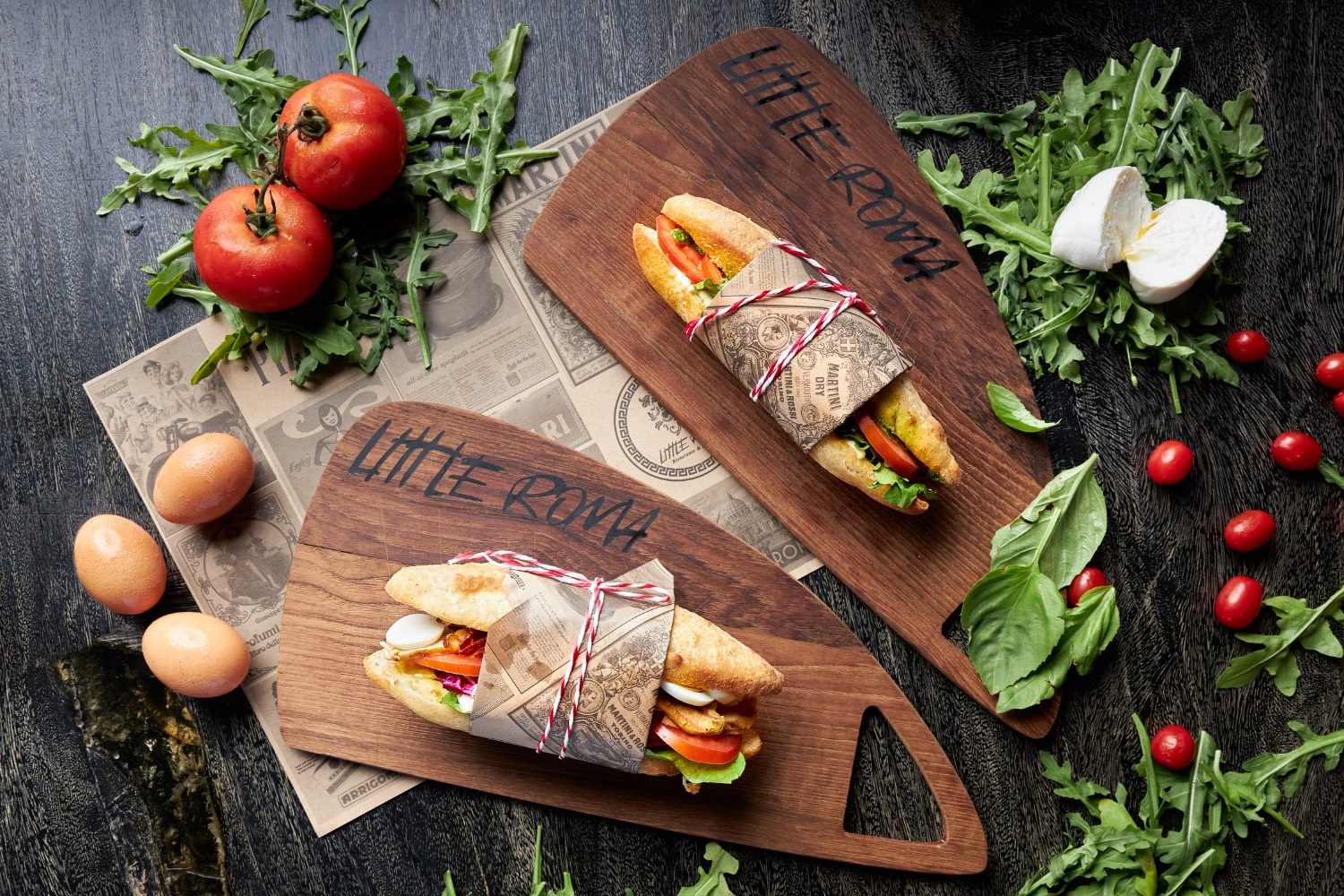 Салат Айсберг, помидор, бекон, яйцо, чеддер, майонез, куриная грудка.
Помидоры, моцарелла, песто, руккола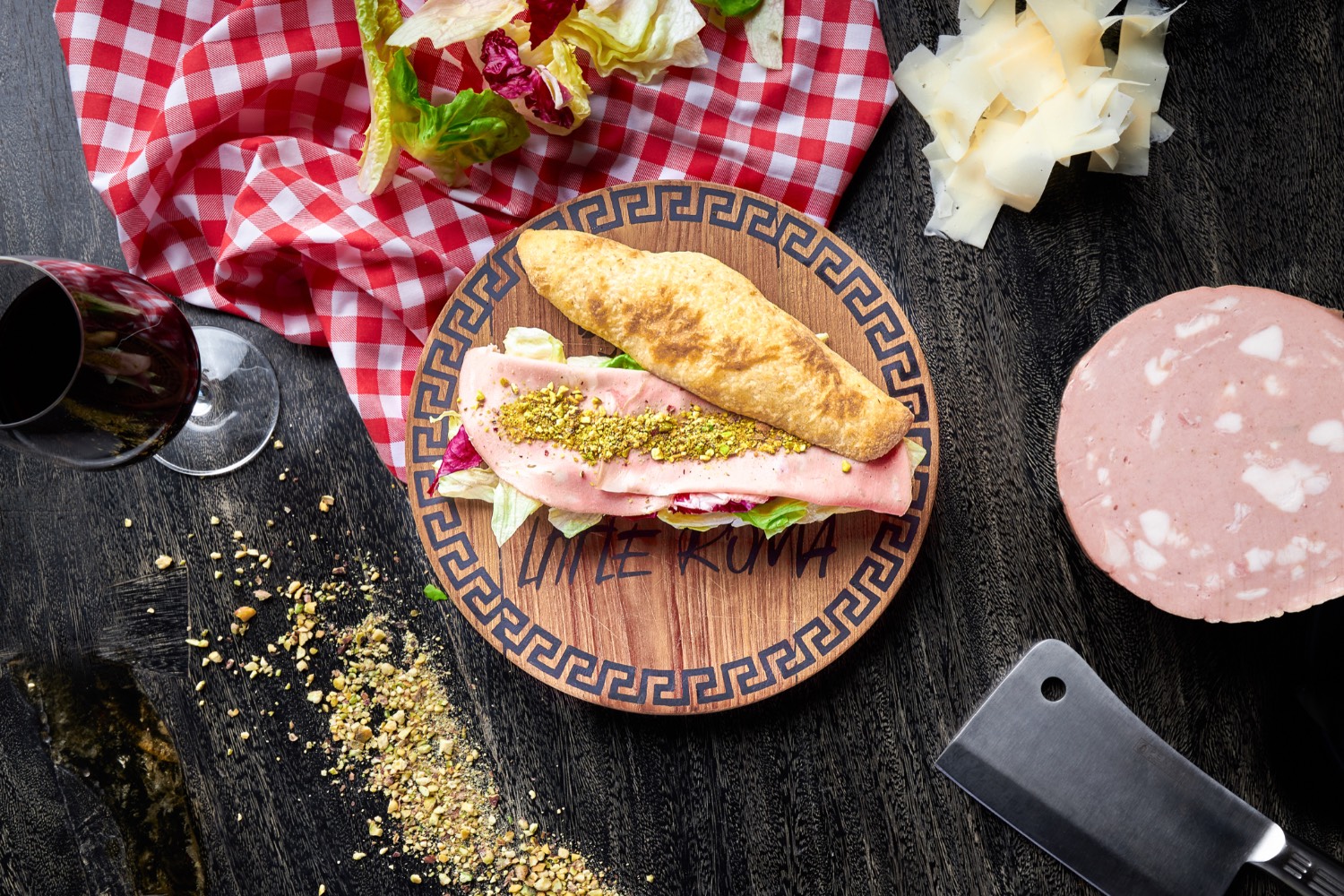 Салат Айсберг, Мортаделла, сыр Проволоне, сыр Филадельфия, Фисташковая крошка
Italian sausage (pork) with fried onion, salad and tomatoes.
Копченый лосось, авокадо, сыр филадельфия, помидор, листья салата.
Сыр Provolone, спек, вяленые помидоры, листья салата, капперсы