Stuffed rice ball with bolognese sauce and mozzarella
Served on a bed of tomatoes sauce.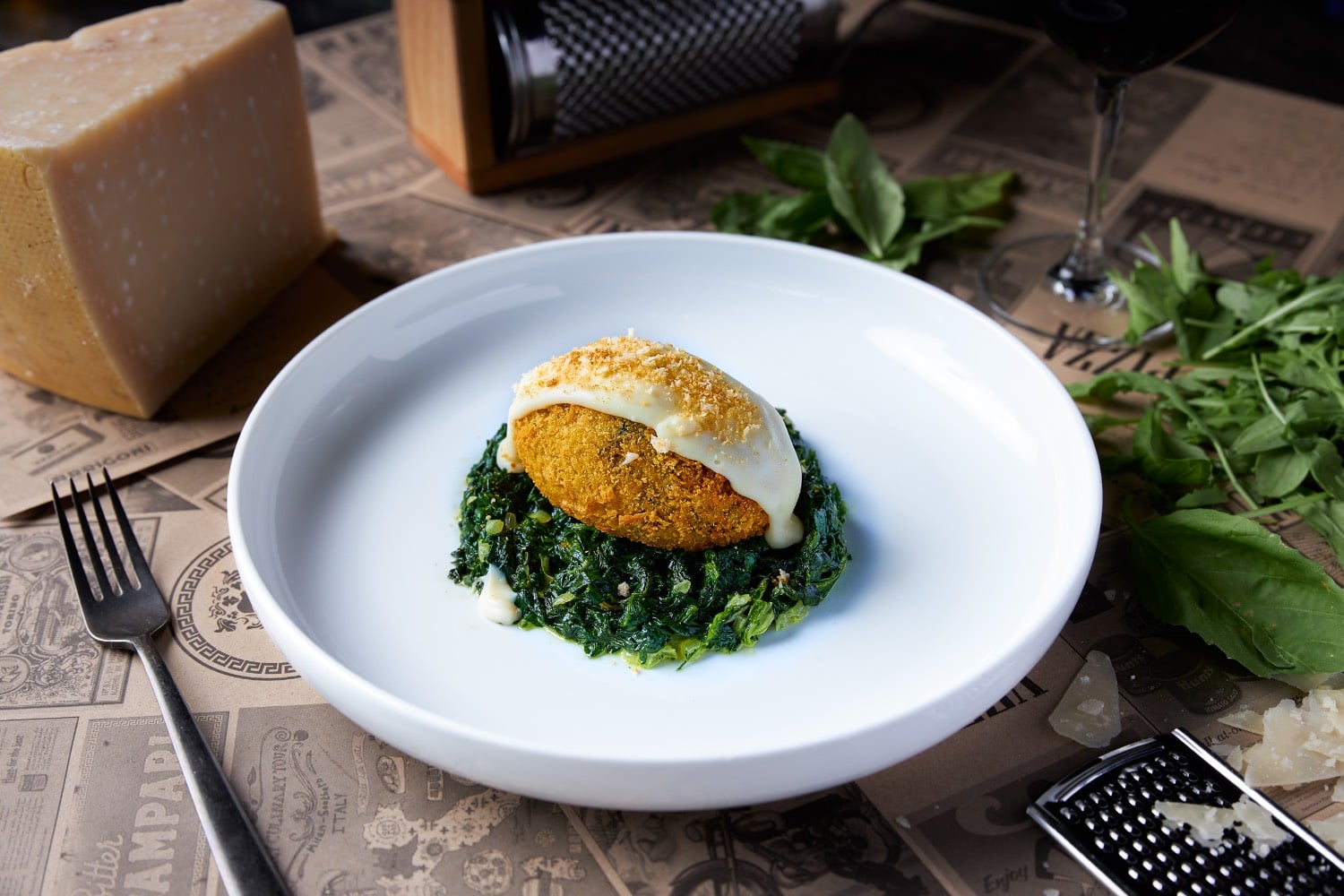 Stuffed rice ball with spinach sauce, onion and mozzarella
Served on a bed of spinach.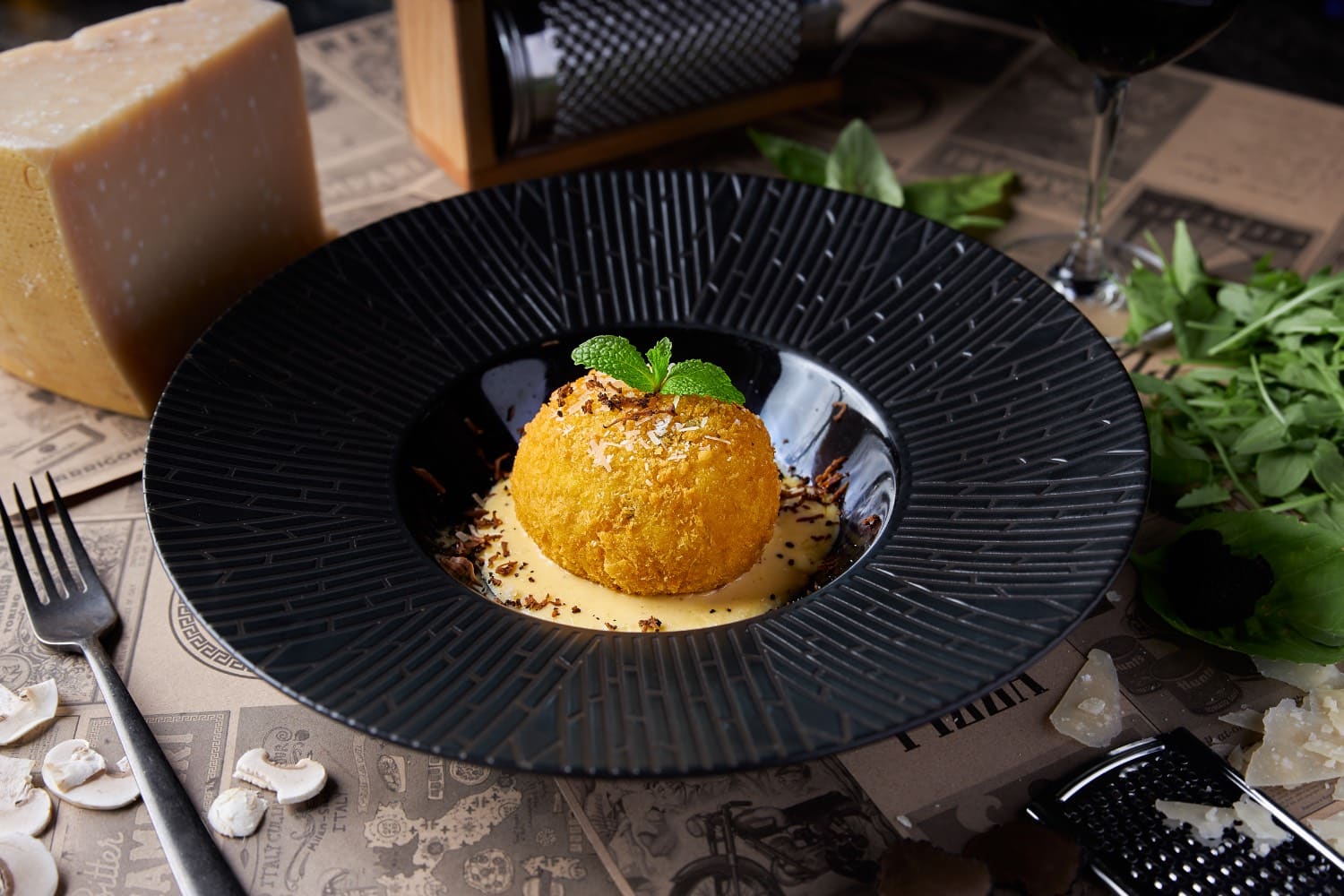 Stuffed rice ball with truffle sauce, porcini and mozzarella
Served on a bed of white truffle cream.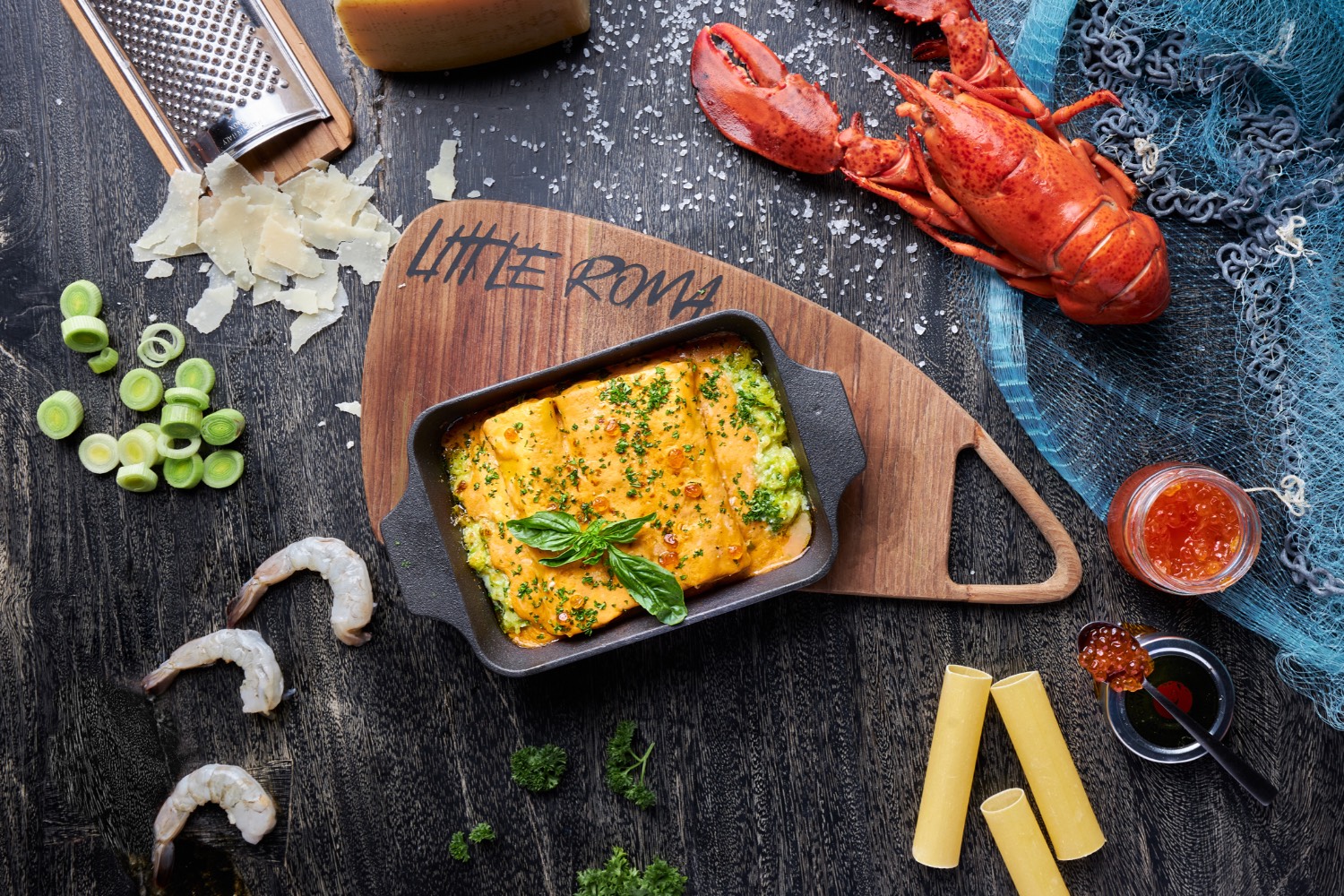 Fish stuffing, shrimps, snapper, squids, lobster and bechamel sauce, garlic and parsley.
Served on a bed of leeks.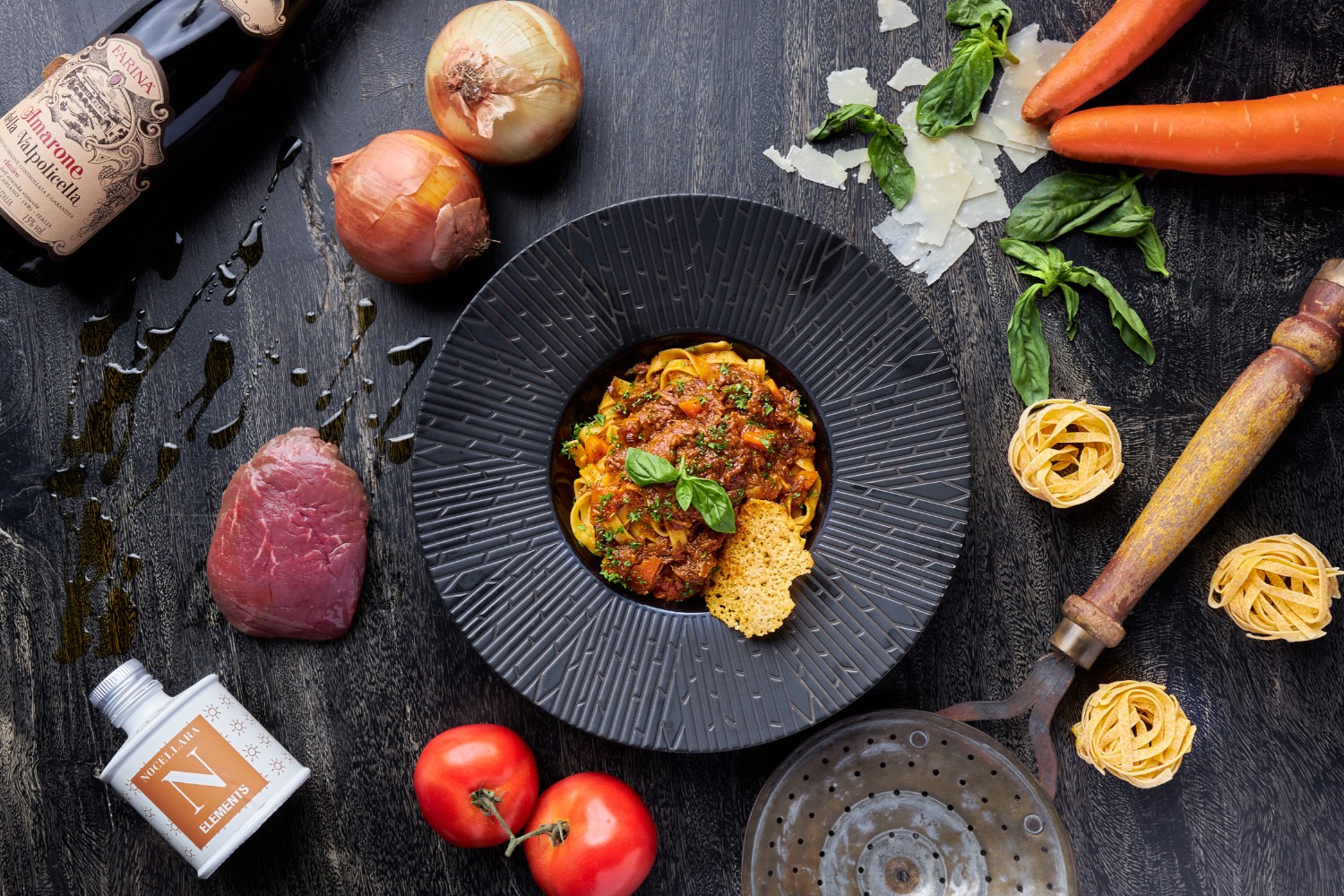 Cooked tagliatelle with lamb simmered in red wine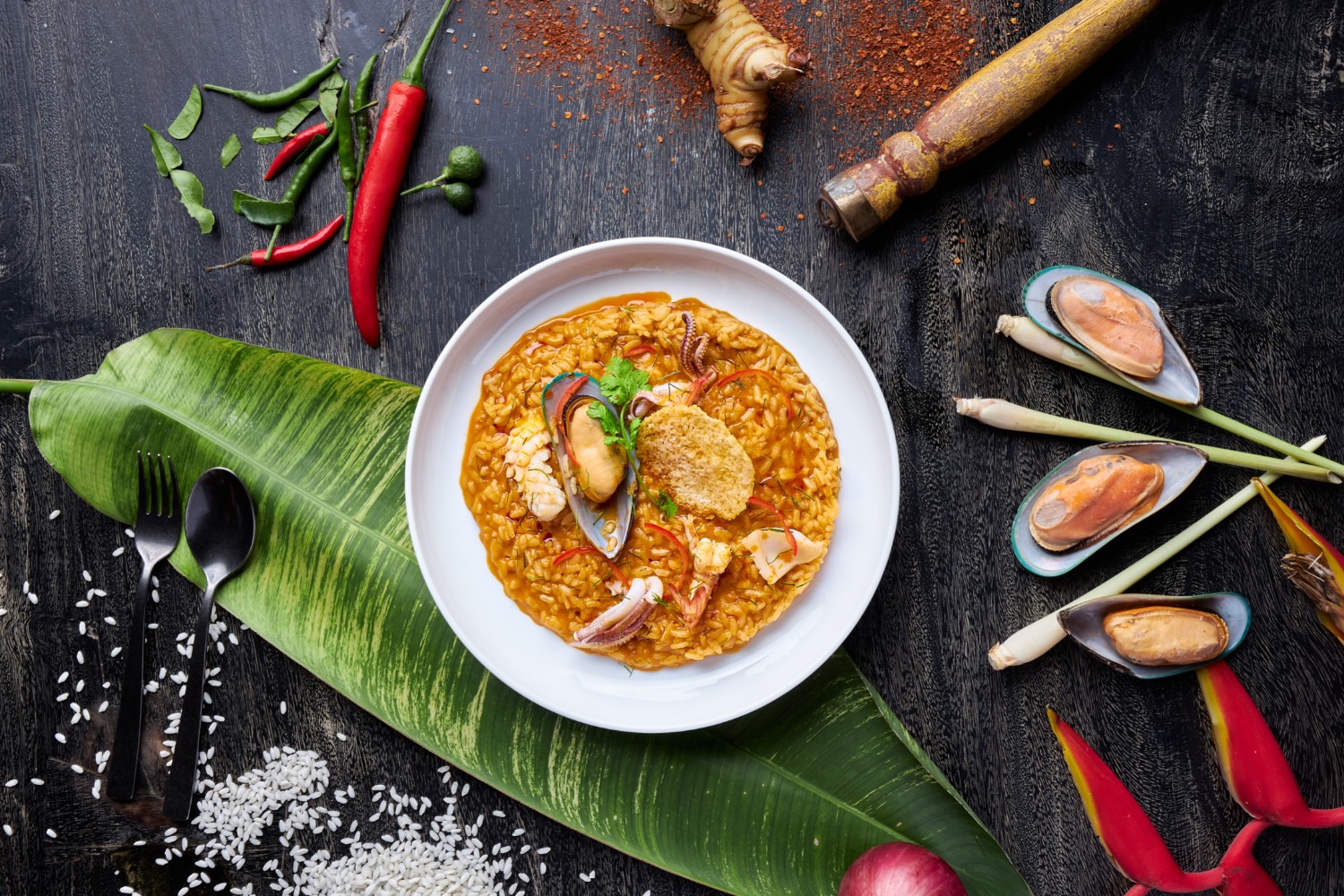 With shrimps, mussels, octopus, lemongrass, lime and chili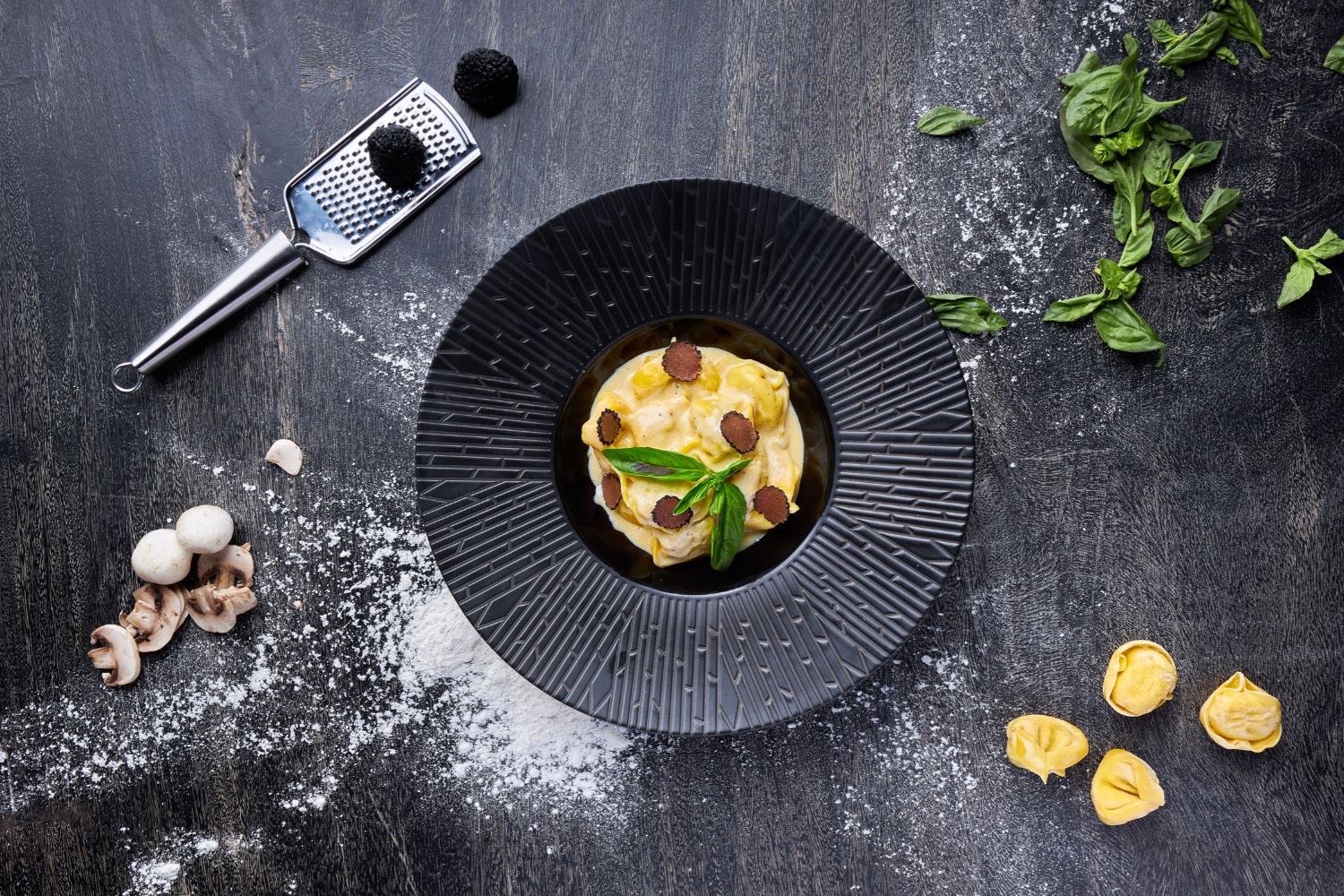 25 l Truffle tortelloni
Homemade pasta
Truffle cream, black truffle shavings, tortelloni porcini mushrooms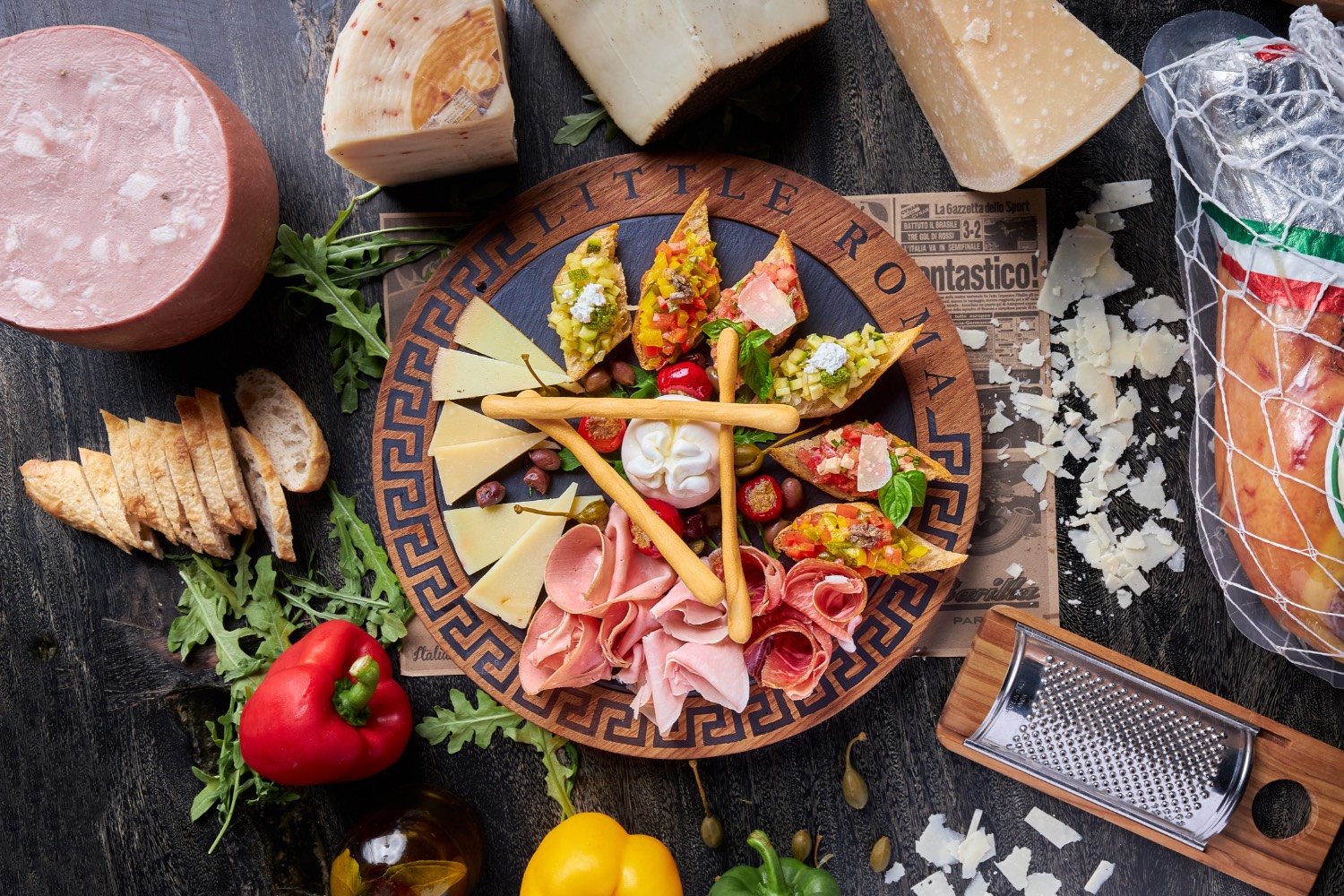 Parma ham 24 month, burrata, wild boar speck, italian truffle cooked ham, mortadella, spicy salami, parmesan, sicilian pecorino spicy, sicilian pecorino refined, bell pepper stuffed with tuna and three kinds of bruschetta: goat cheese and zucchini/ peppers and anchovies/tomatoes and mozzarella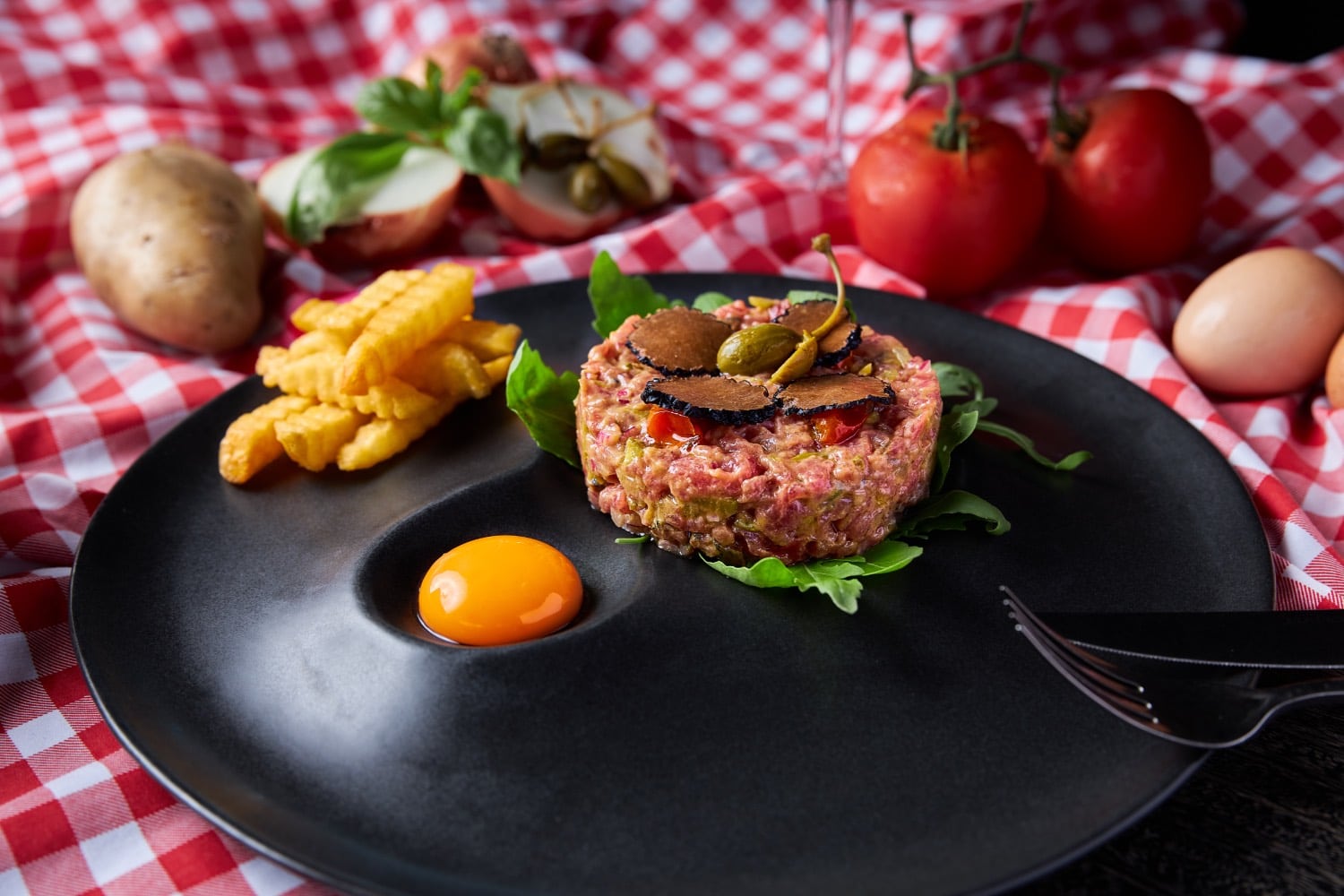 117 l Signature truffle tartare
Beef, truffle, olive, onions, pickles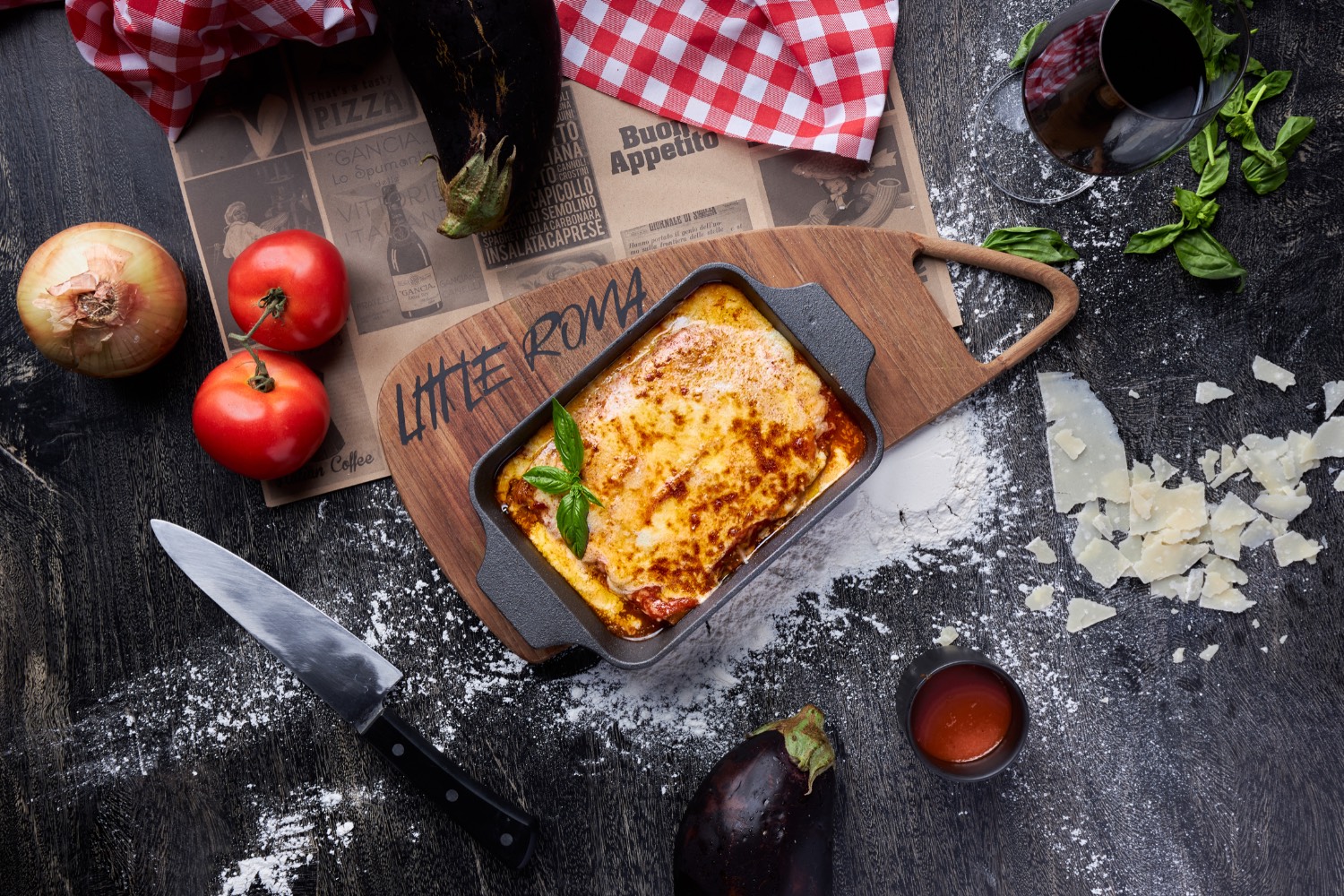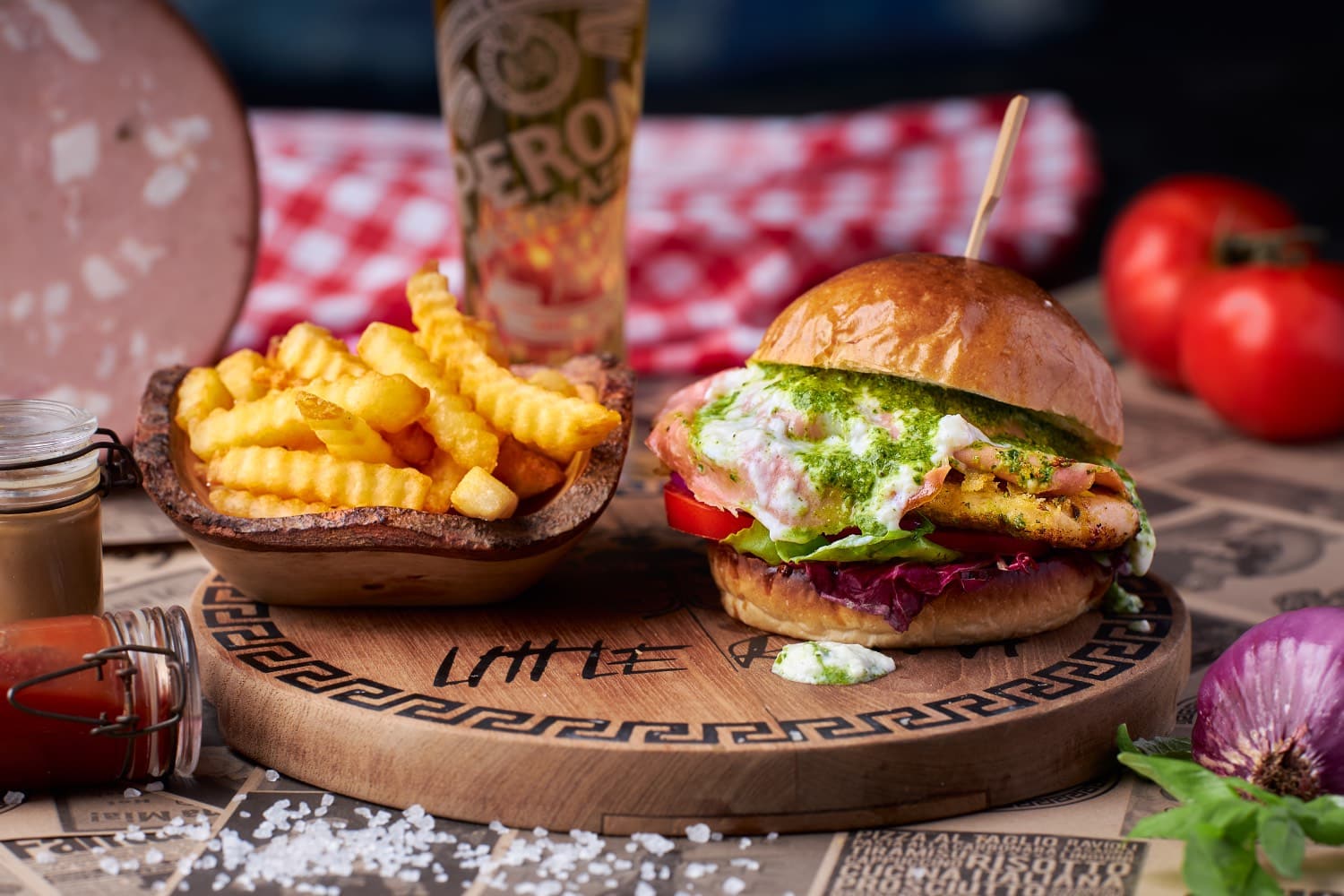 Salad, tomatoes, red onion, chicken (garlic, egg, parsley, bread crumbs) mortadella, stracciatella, pesto of basil.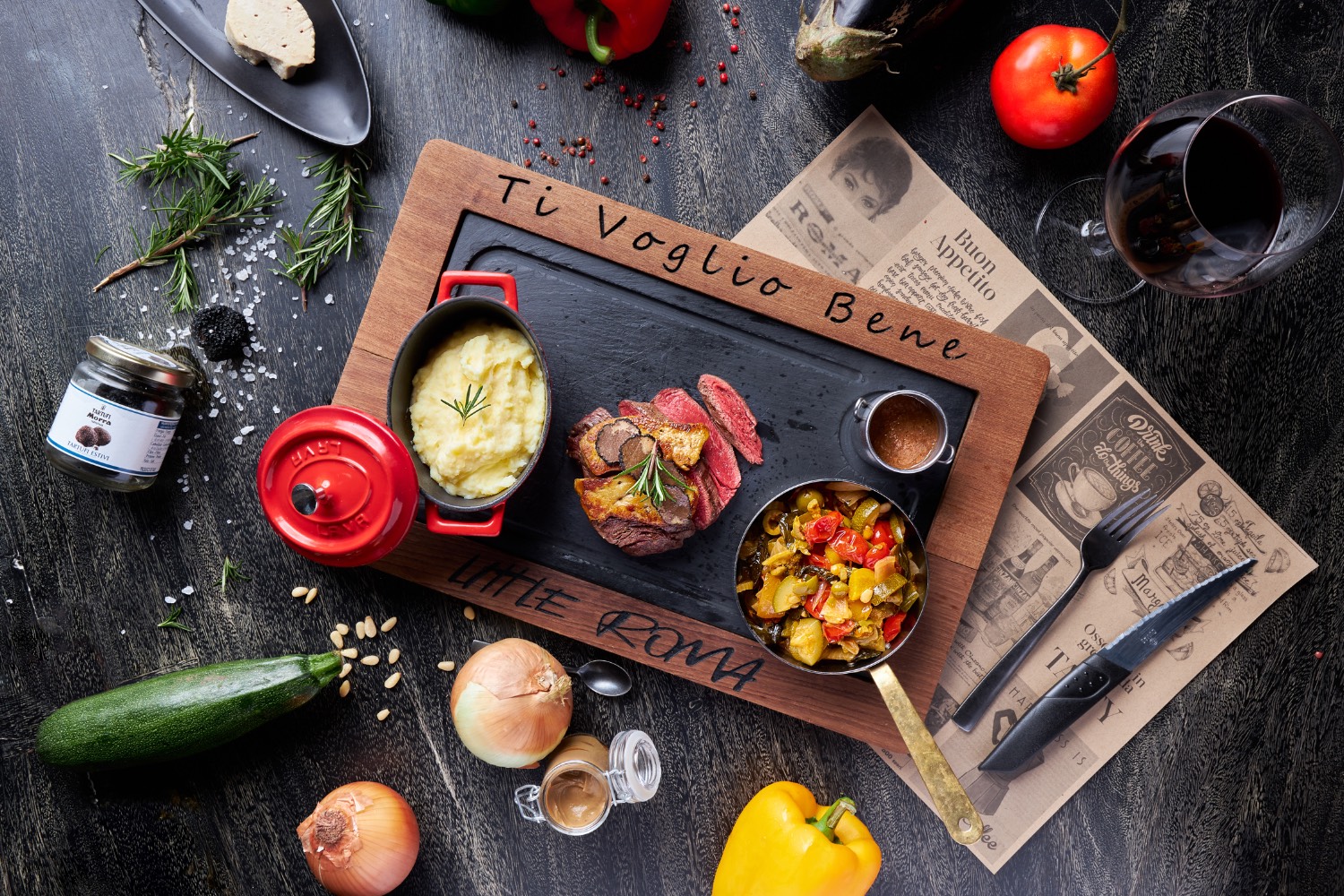 118 l Tenderloin beef Rossini
Truffle, Foie gras, tenderloin beef, homemade secret sauce .
Served with mashed potatoes truffle and caponata.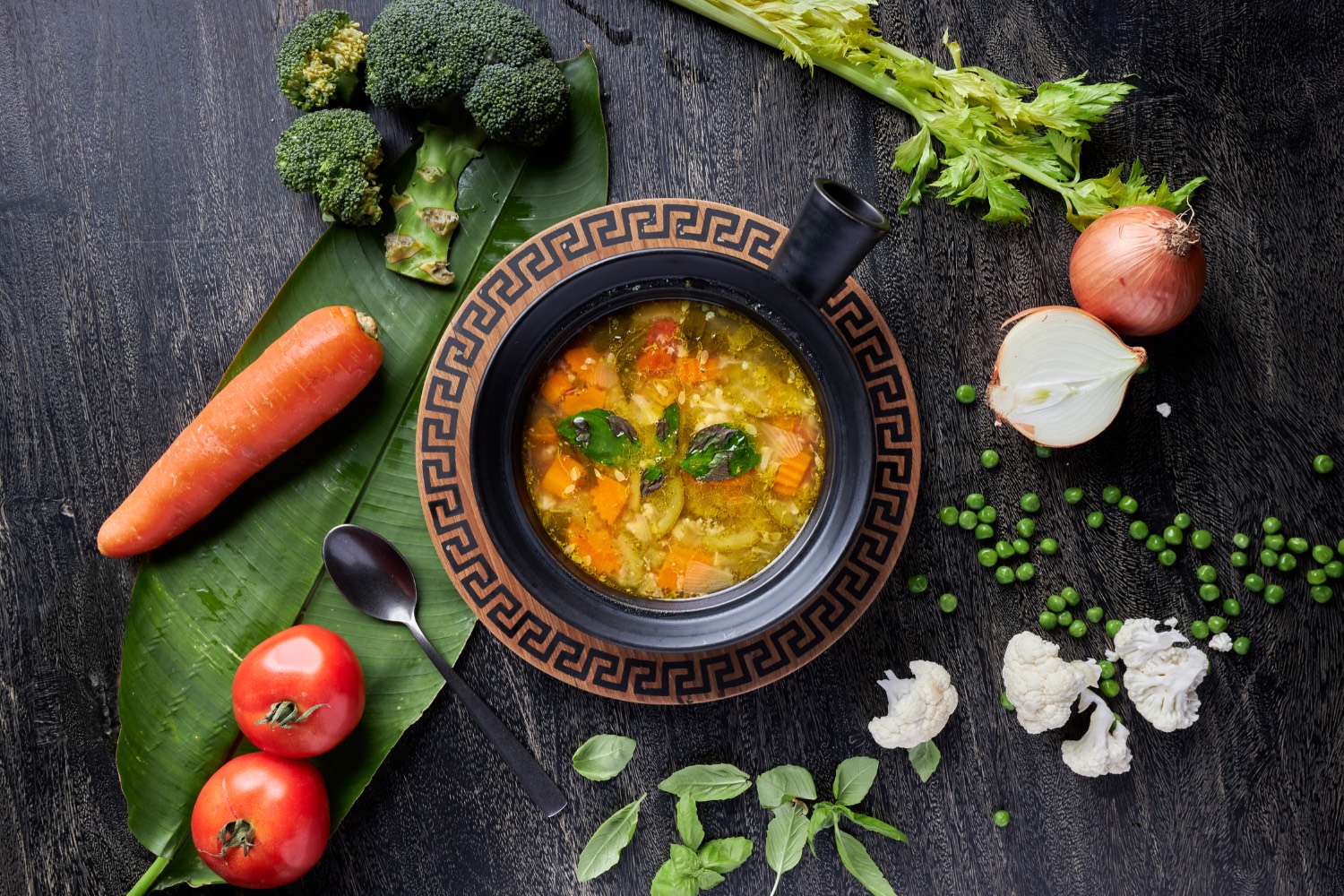 Tomatoes, potatoes, onions, carrots, peas, broccoli, cauliflower, basil, vegetables broth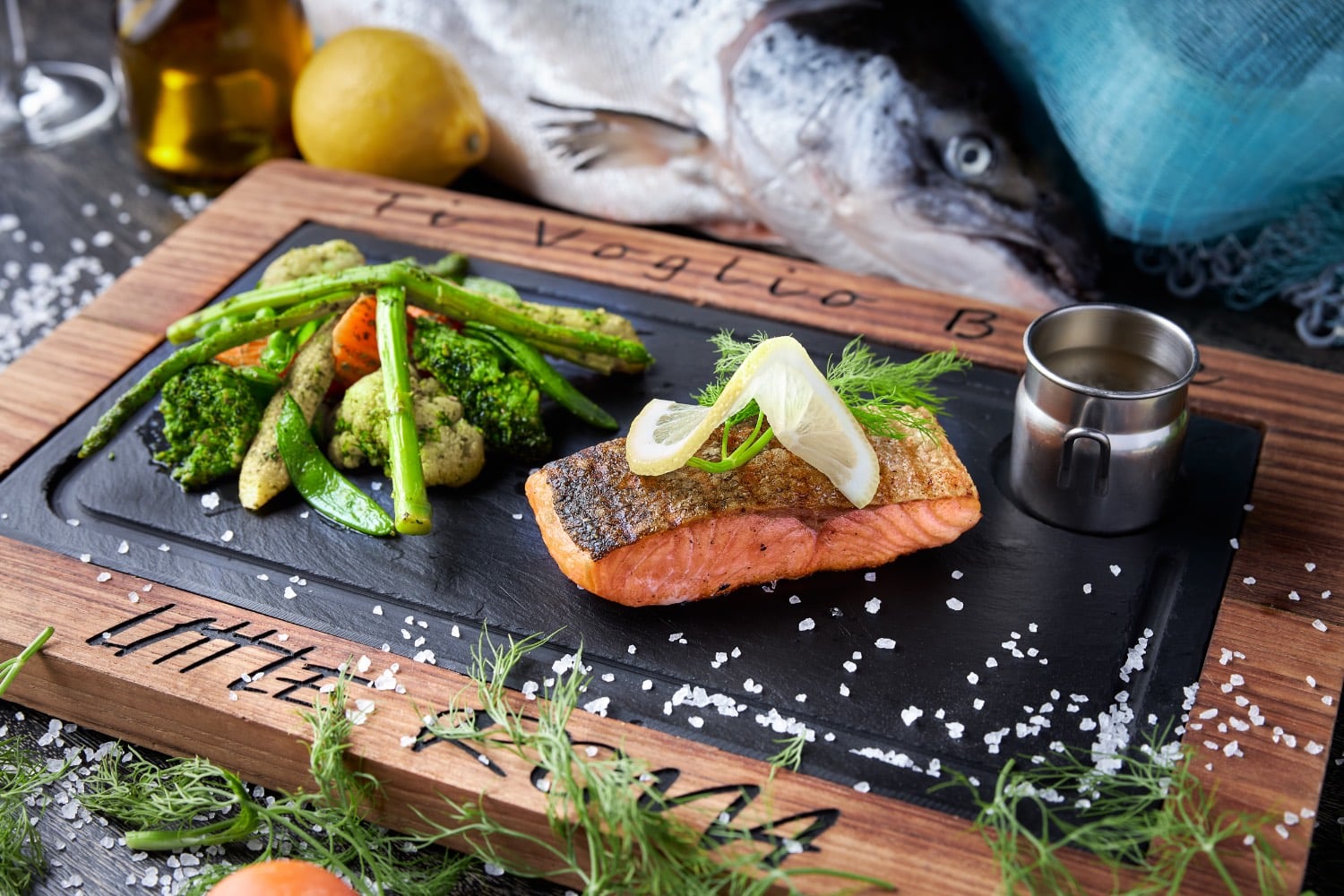 Roasted with lemon and cappers sauce.
Served with mix vegetables and rice pilaf.