Pork sausage 200 gr with black pepper, served with potatoes salted and fried onion
.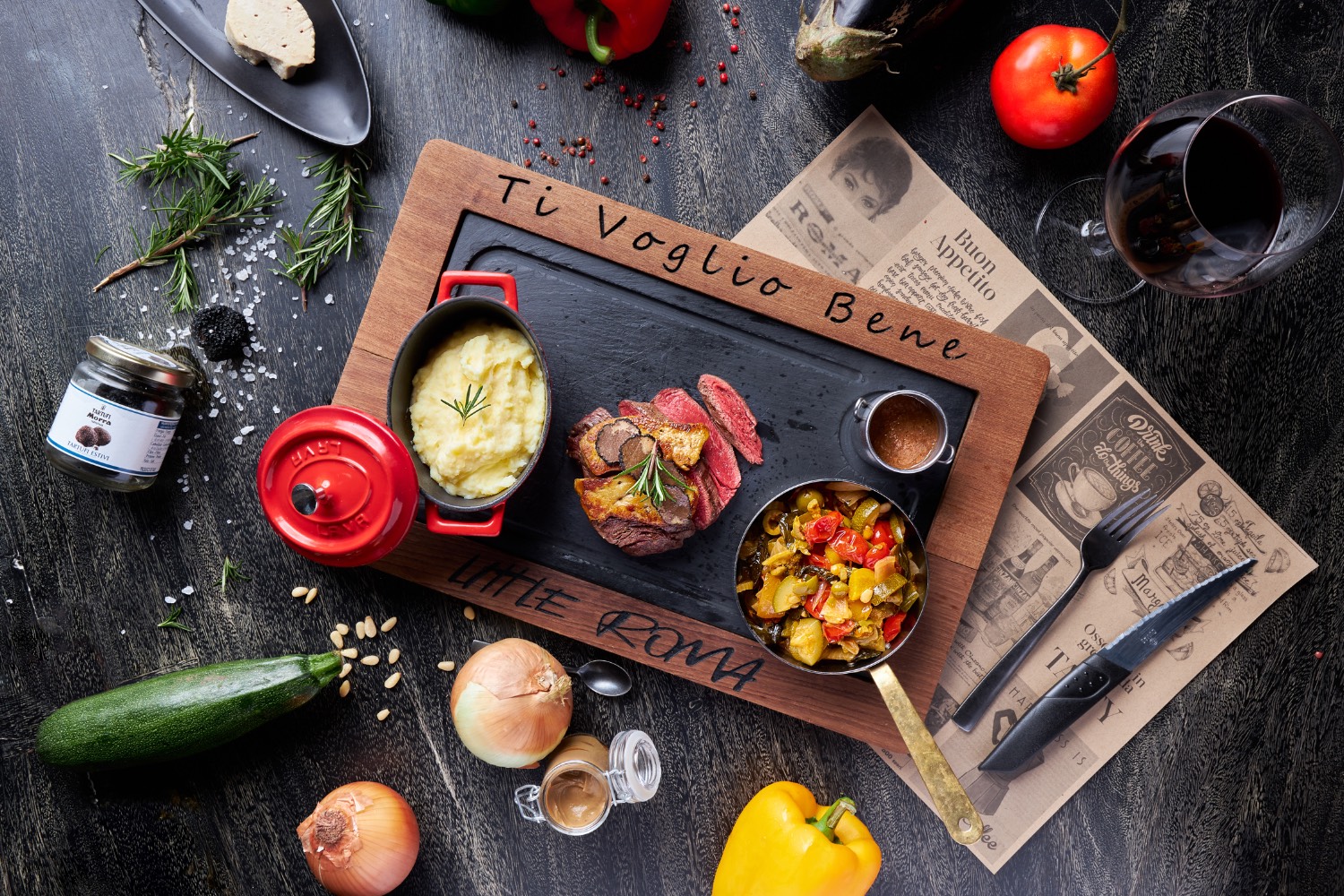 118 l  Tenderloin beef Rossini
Truffle, foie gras, beef tenderloin, homemade secret sauce.
Served with mashed potatoes truffle and caponata.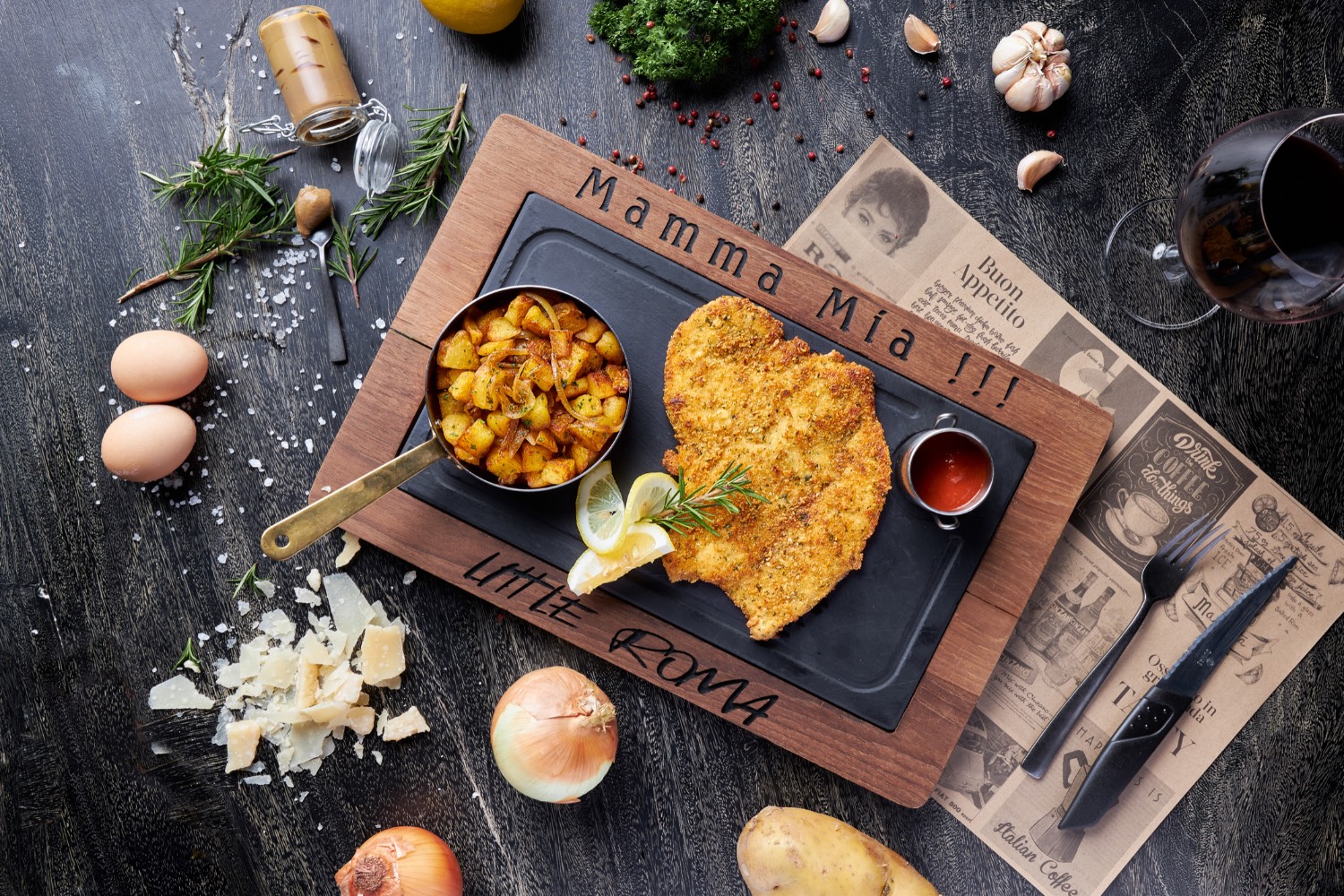 83 l  Milanese della Nonna 200g
Pollo fritto, uova, pangrattato, parmigiano, sale, pepe, erbe, prezzemolo, aglio. Servito con patate saltate con aglio e prezzemolo.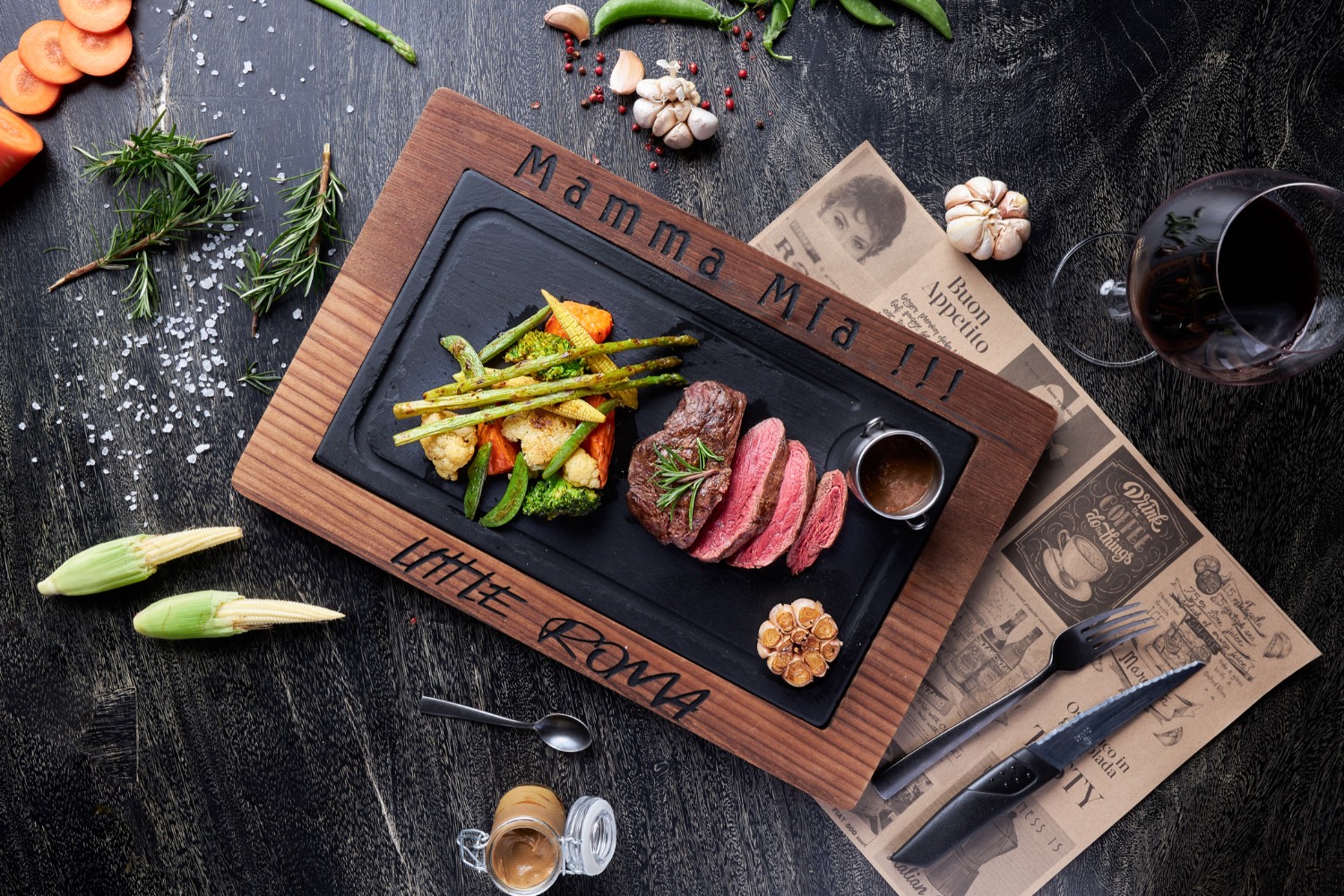 84 l Filetto di manzo argentino 200g
Fritto con burro italiano e sale Sale di Bali. Servito con verdure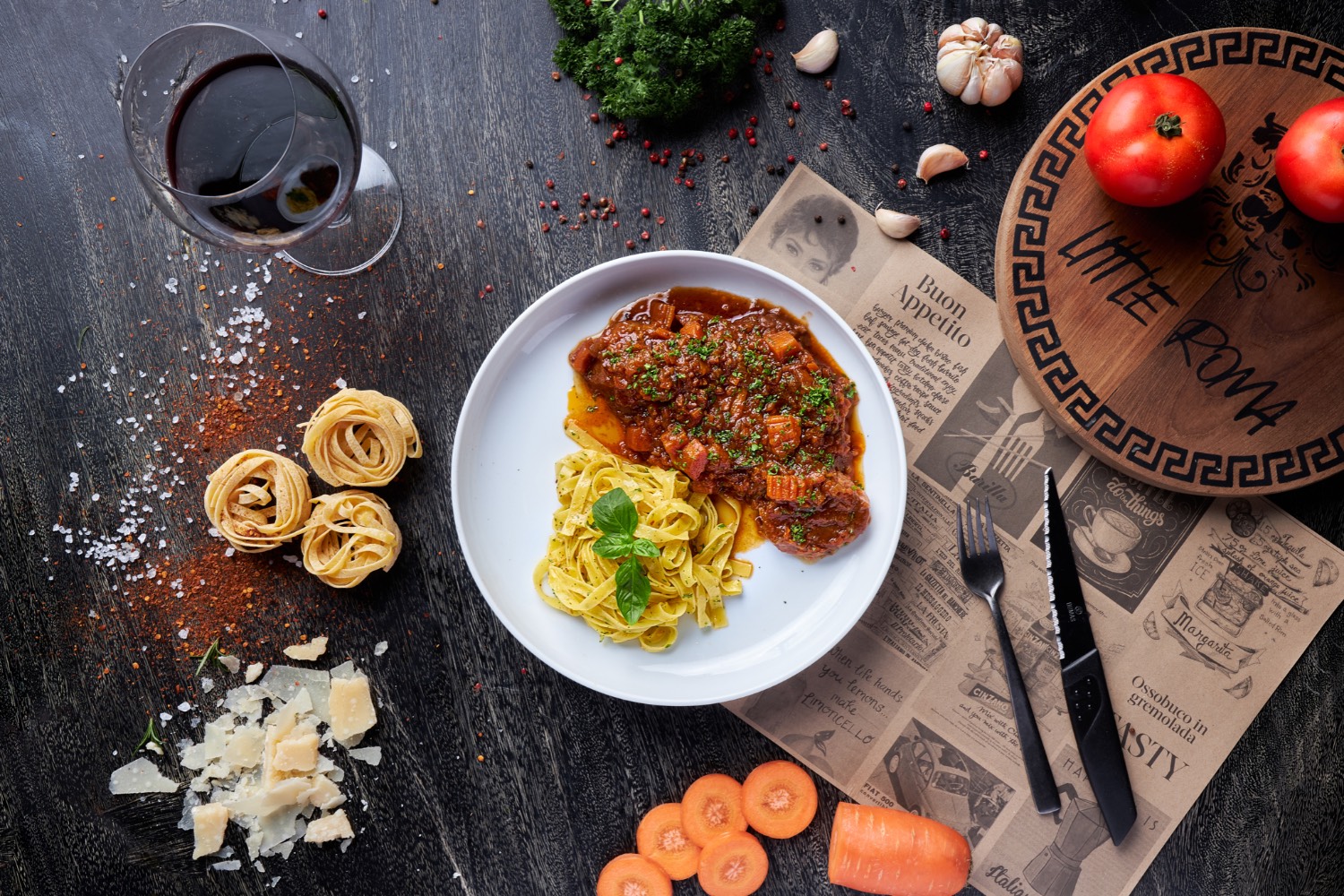 Servito con tagliatelle, olio di oliva piccante.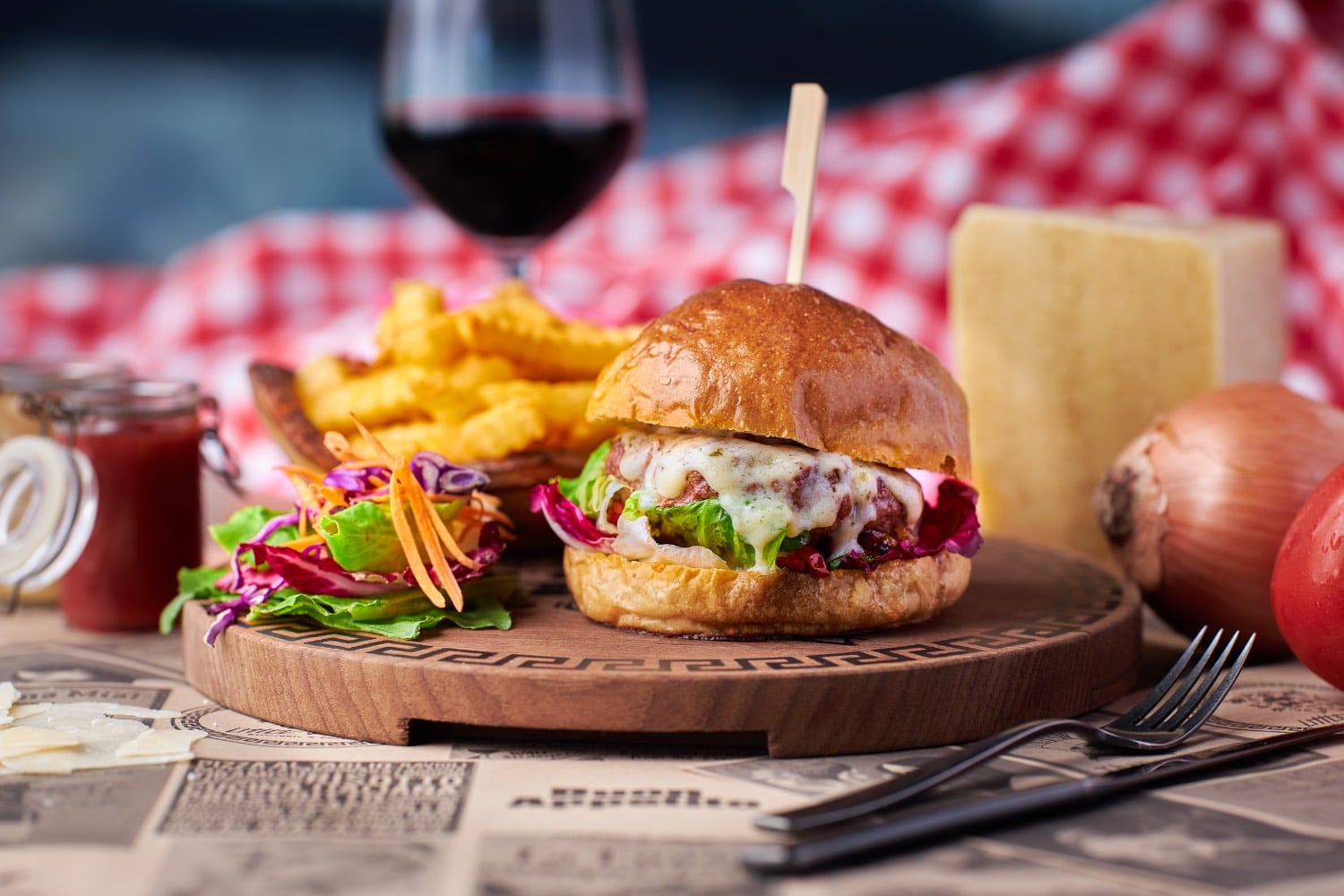 Manzo australiano 200g, formaggio cheddar, crema di parmigiano, cipolle marroni fritte, pomodori secchi, lattuga, ketchup. Servito con patatine fritte.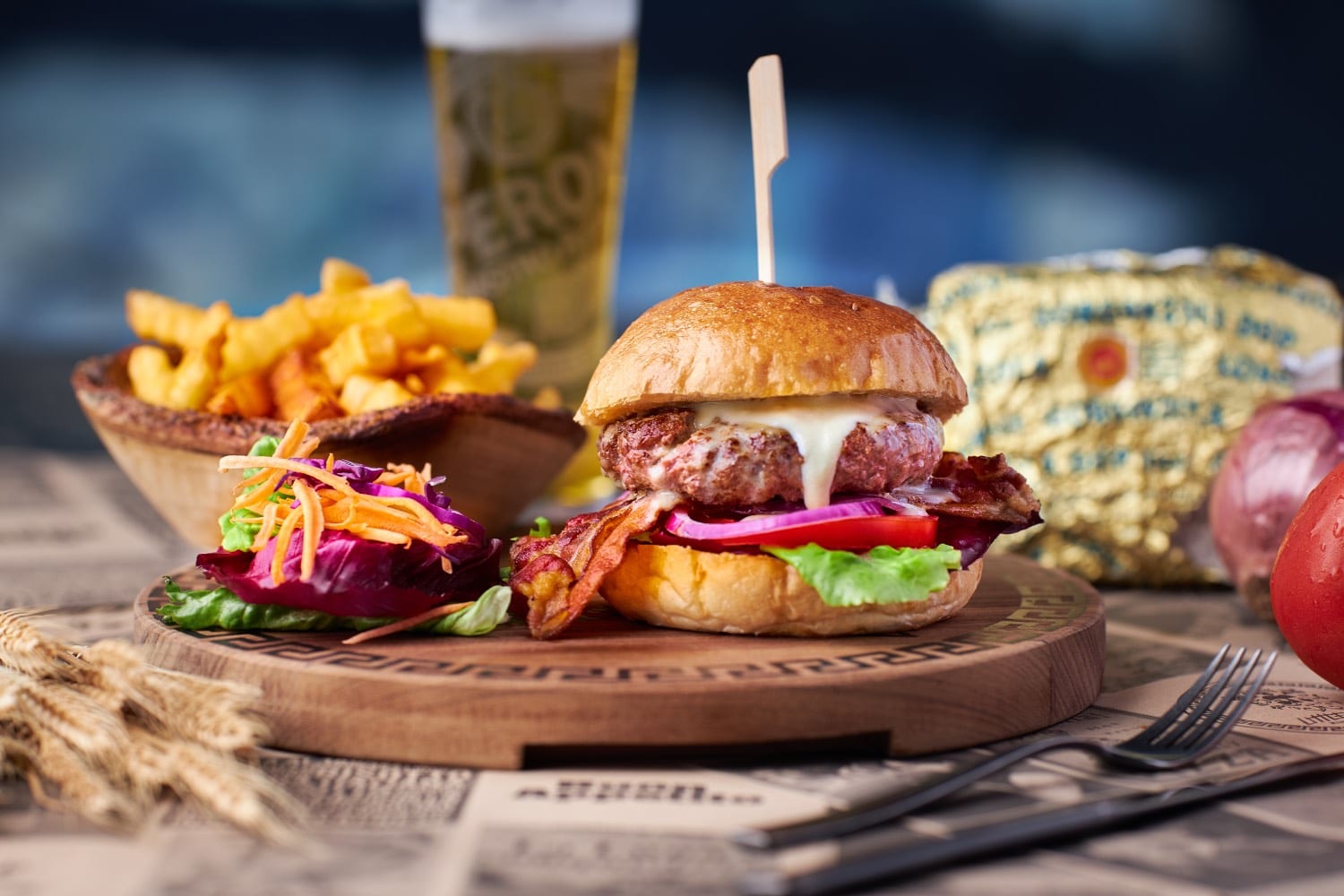 87 l Hamburger al gorgonzola 
Manzo australiano 200 g, formaggio cheddar, cipolle rosse, crema di gorgonzola, lattuga, pomodoro, ketchup, pancetta. Servito con patatine fritte.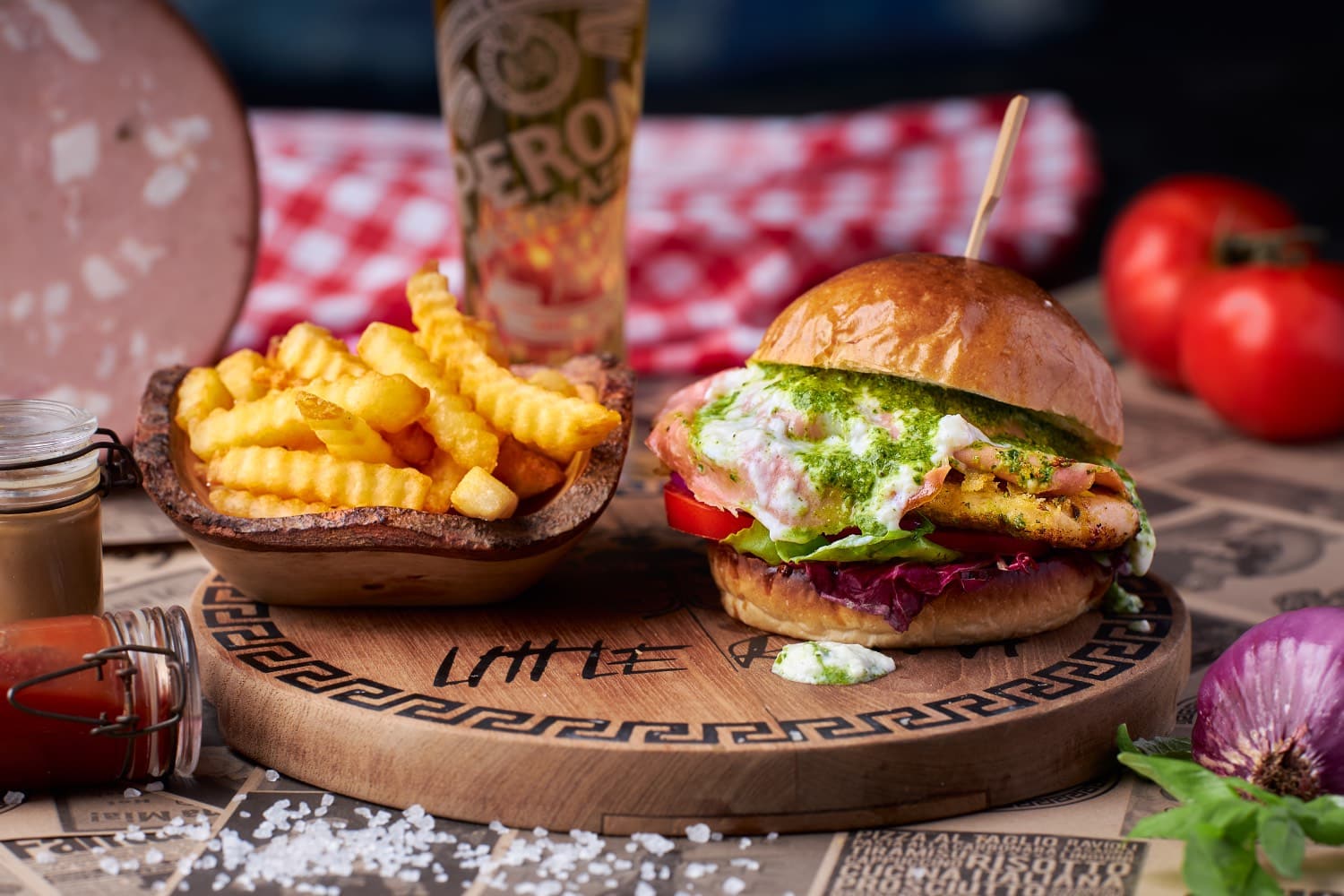 Salad, tomatoes, red onion, Milanese chicken, mortadella, stracciatella, pesto sauce.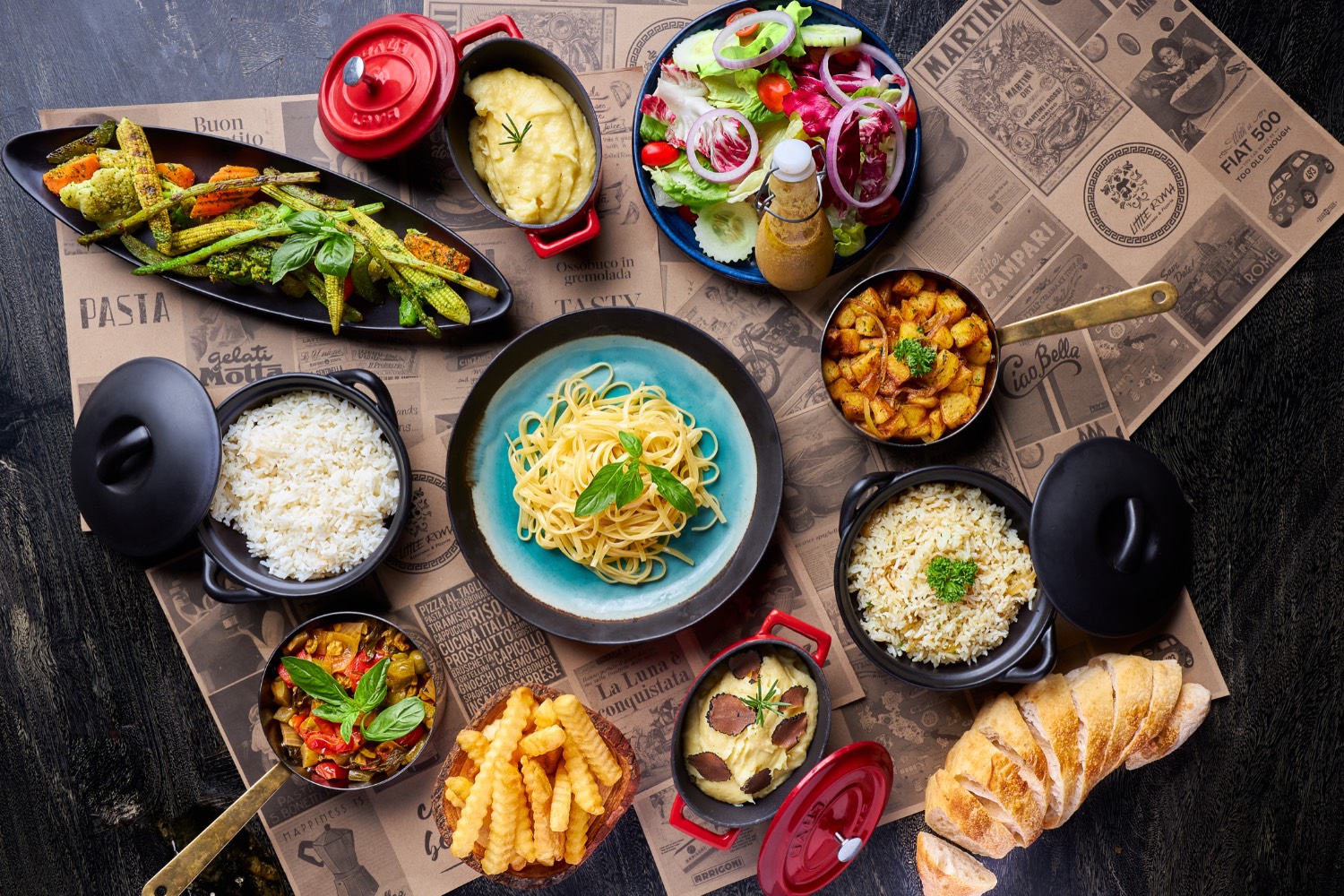 Scegli il tuo piatto
74 l Purè di patate con tartufo, latte, parmigiano, pepe  |  199 ฿
124 l  Mashed potatoes
|  99 ฿
75 l Verdure grigliate servito con pesto di basilico
|  129 ฿
76 l Patatine fritte
|  99 ฿
77 l Pilaf di riso con burro e cipolle marroni fritte
|  99 ฿
78 l  Riso
|  60 ฿
79 l Patate saltate con aglio e prezzemolo
|  129 ฿
80 l Insalata mista
|  129 ฿
81 l Caponata (melanzane, pomodori, olive, cipolle, pinoli)
|  149 ฿
82 l Pasta bianca con olio vergine
|  99 ฿