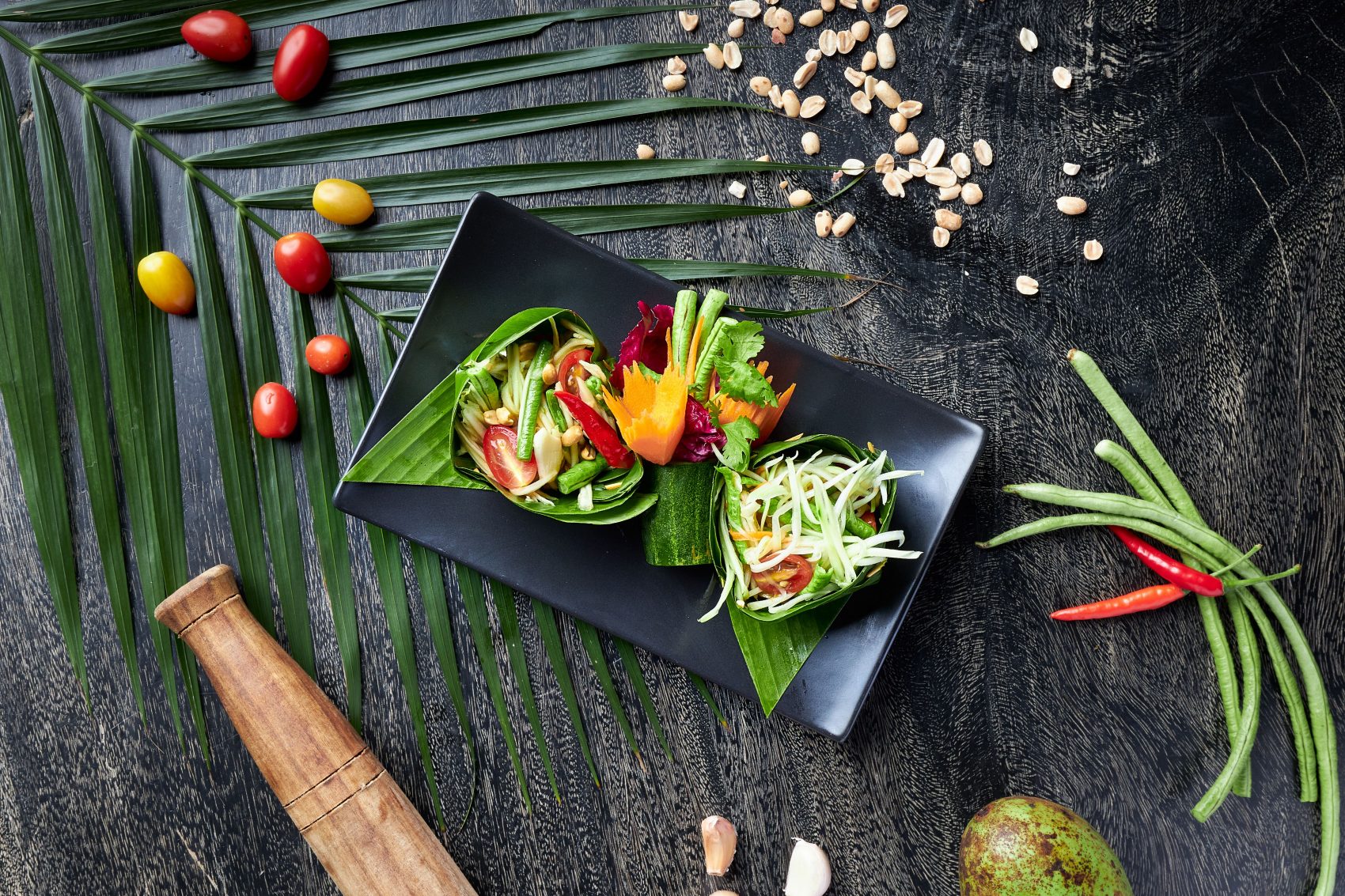 Green mango, papaya, cherry tomatoes, string beans, garlic, chili bird, peanuts and fish sauce.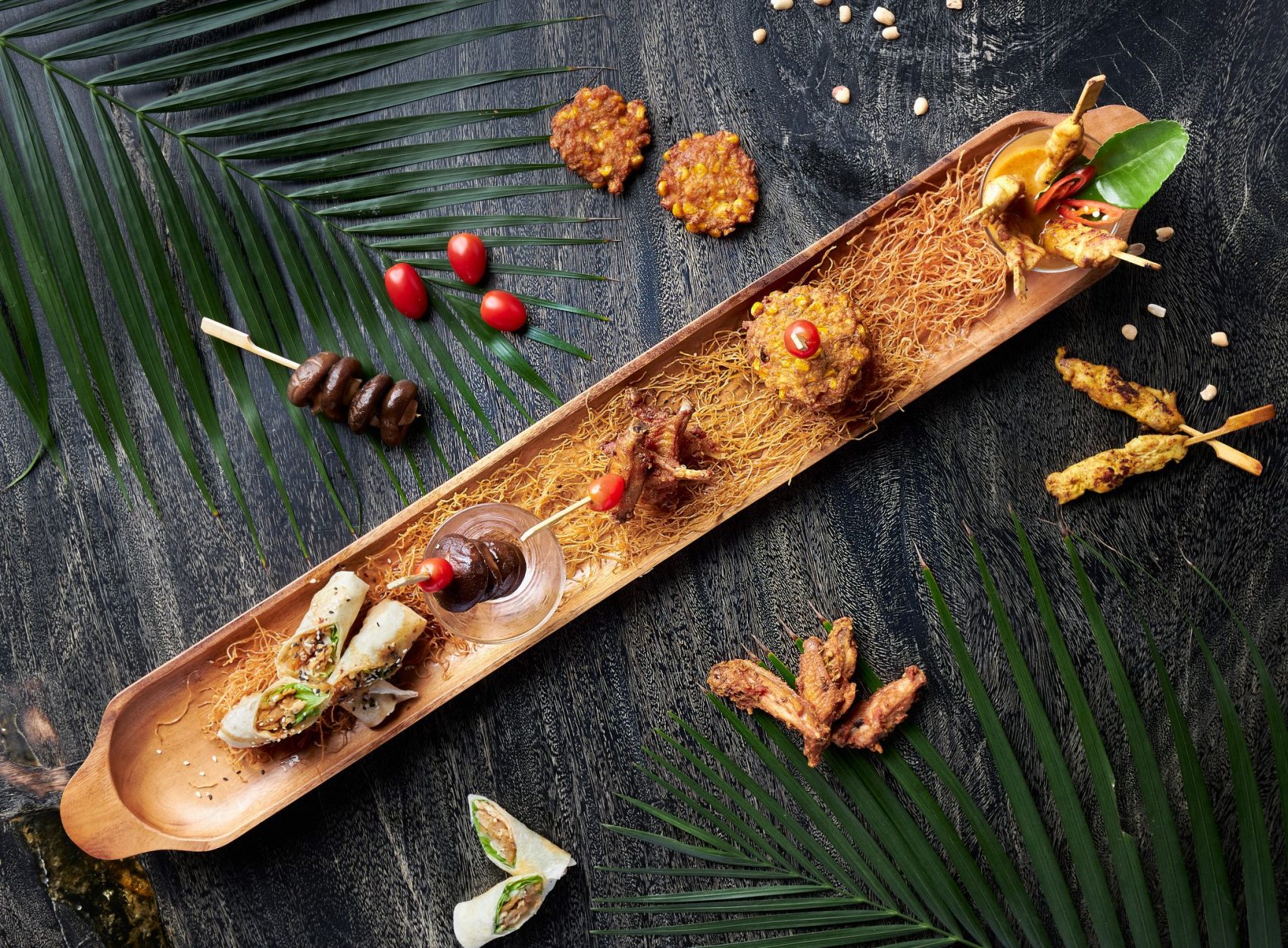 Vegetable fresh spring rolls, shitake mushrooms oyster sauce, fried chicken wings, corn cake, chicken satay and peanuts sauce.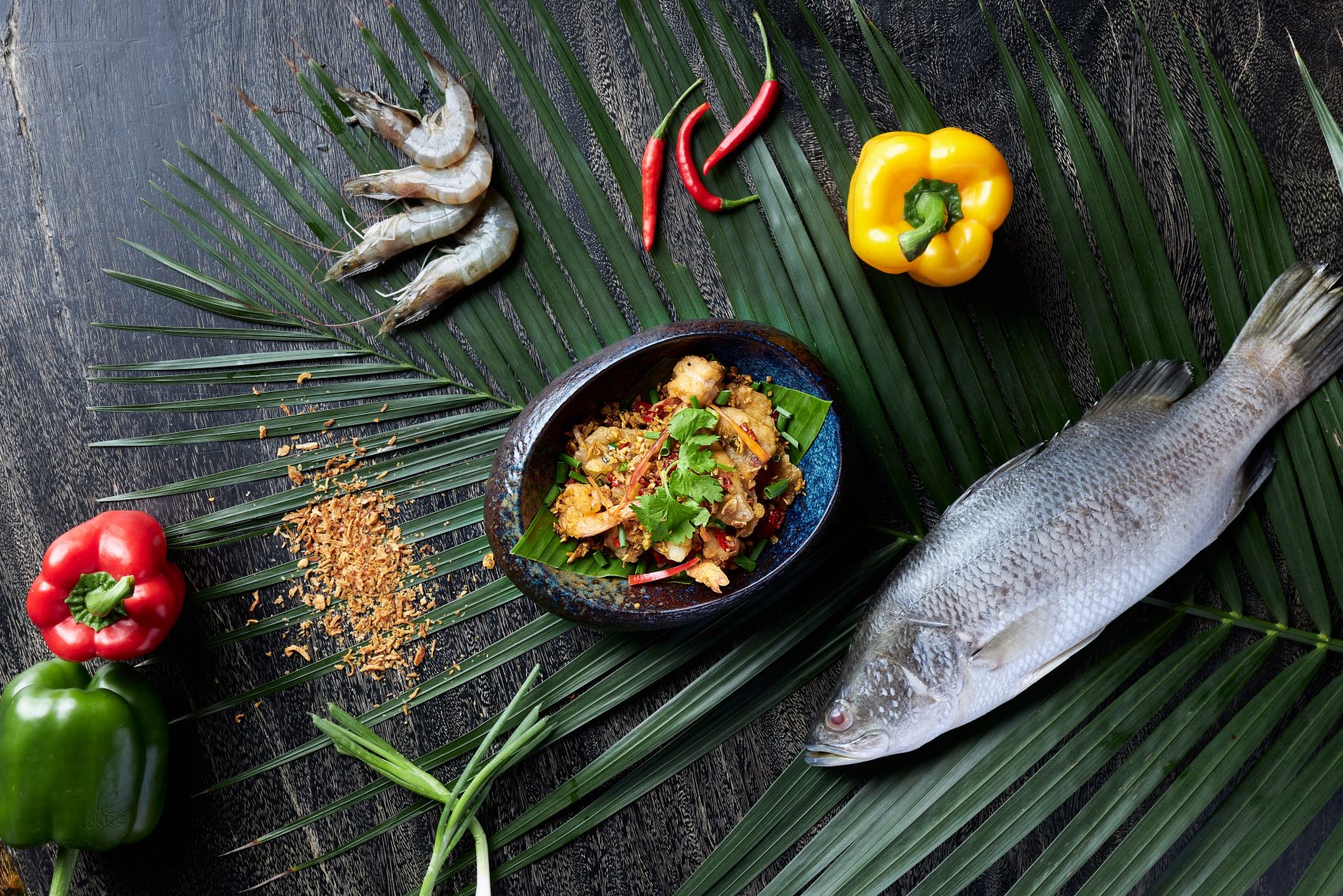 Shrimps, fish, squid, chili bird, sweet chili garlic, fresh coriander, salt and pepper.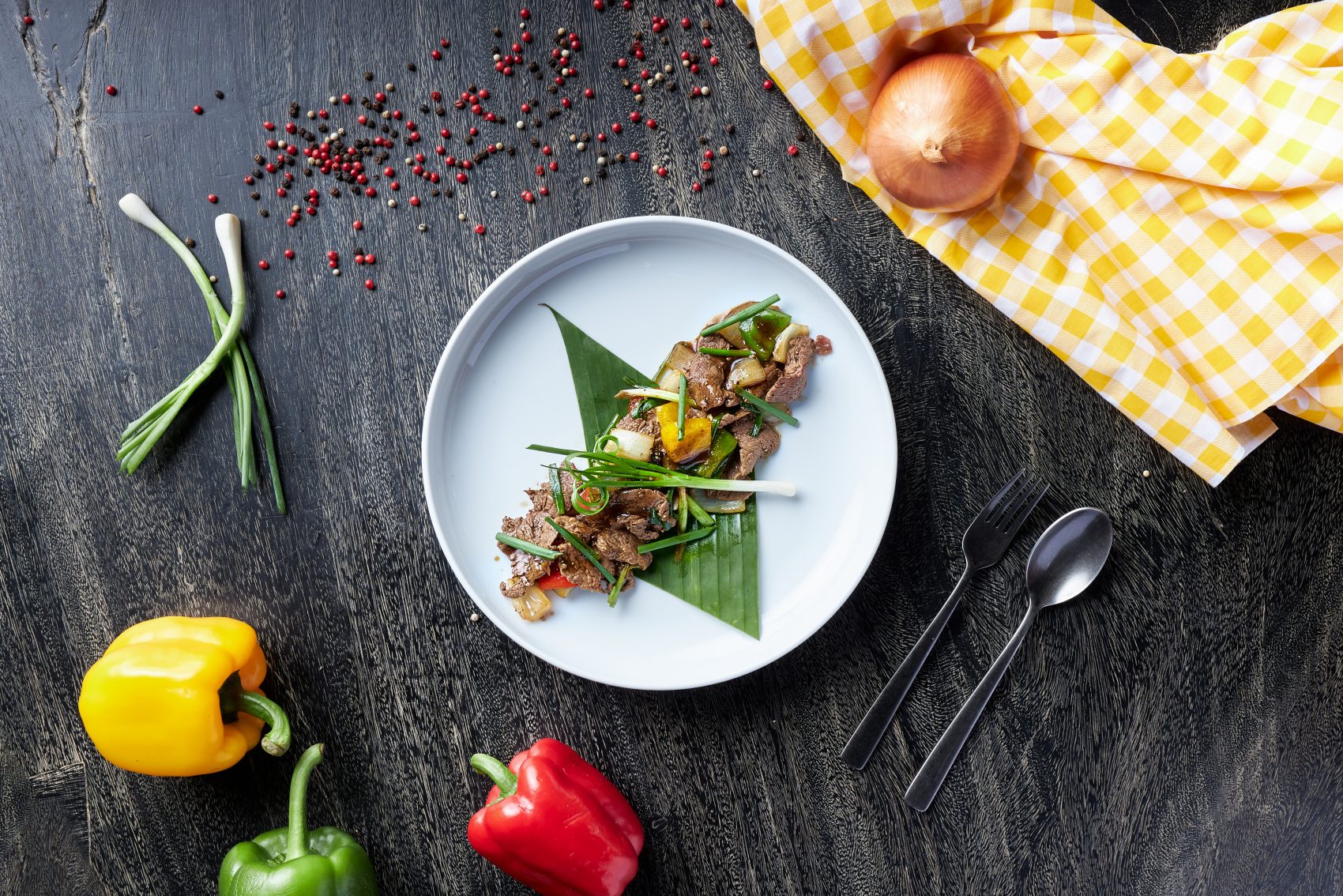 Beef, bell pepper, spring onion and black pepper sauce.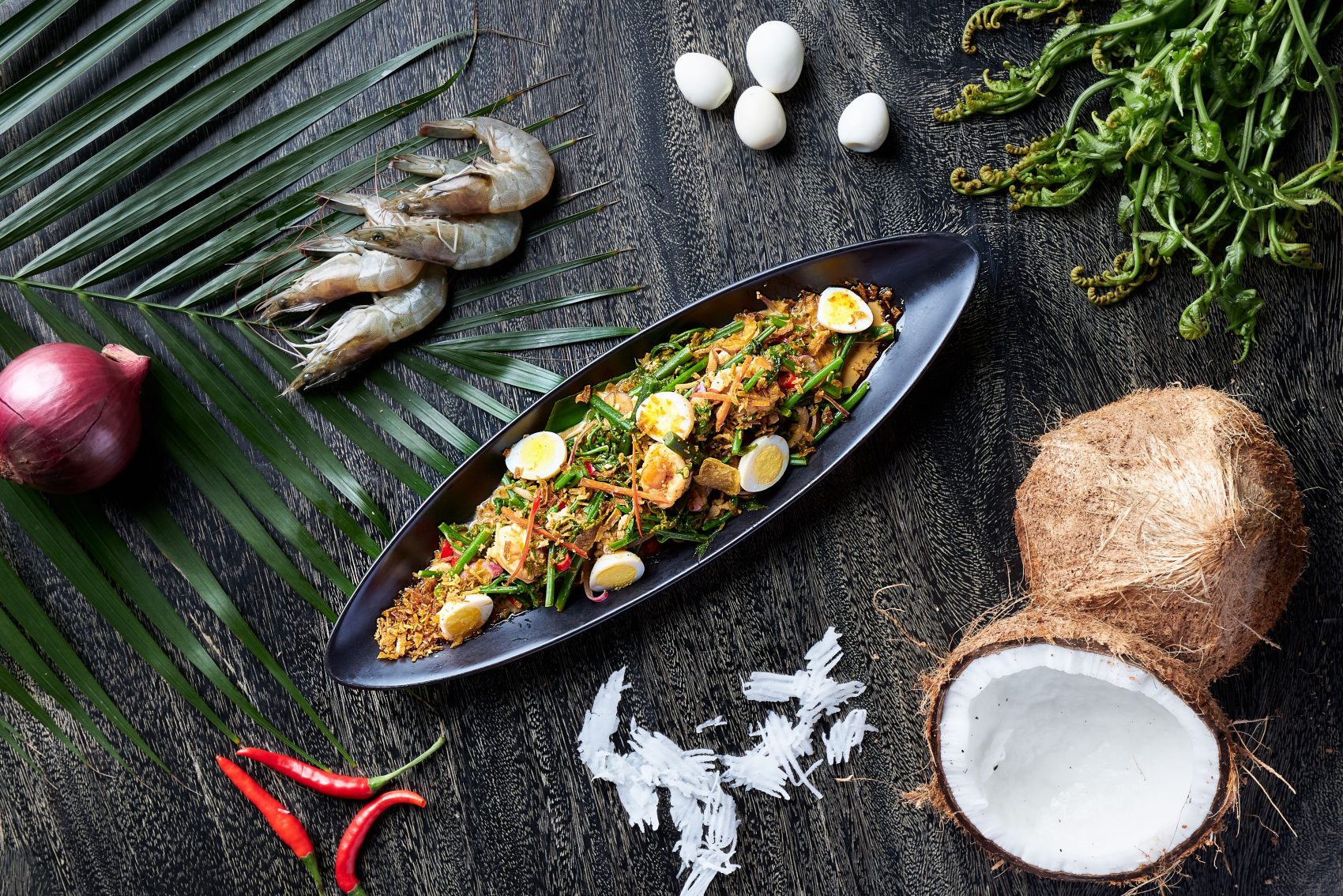 Vegetable fern, shrimps, coconut milk, chili oil, red onion, fried onion, chili bird and quail eggs..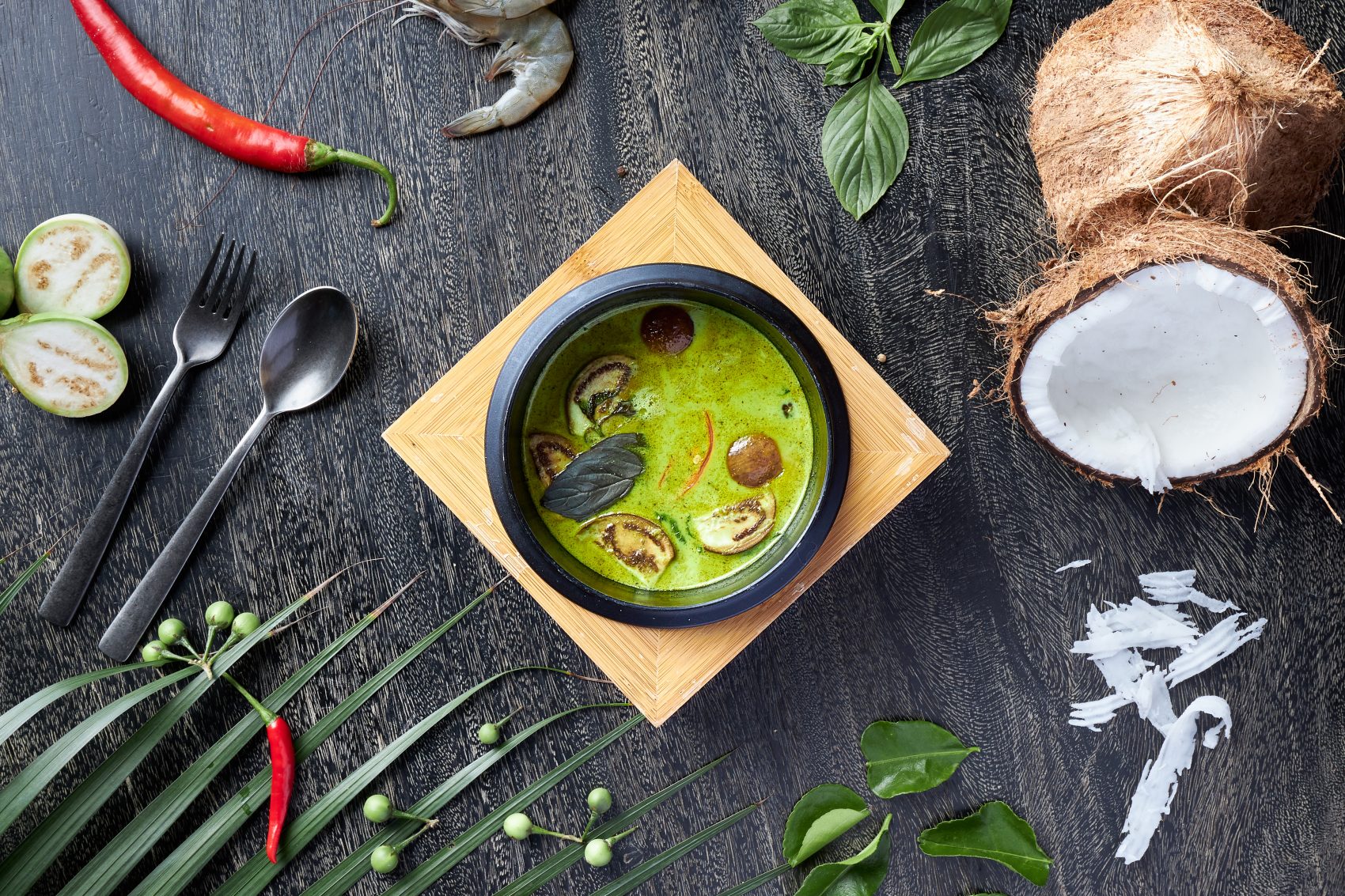 Shrimps, small and crispy eggplants, green curry paste, coconut milk, sweet basil and kaffir leave.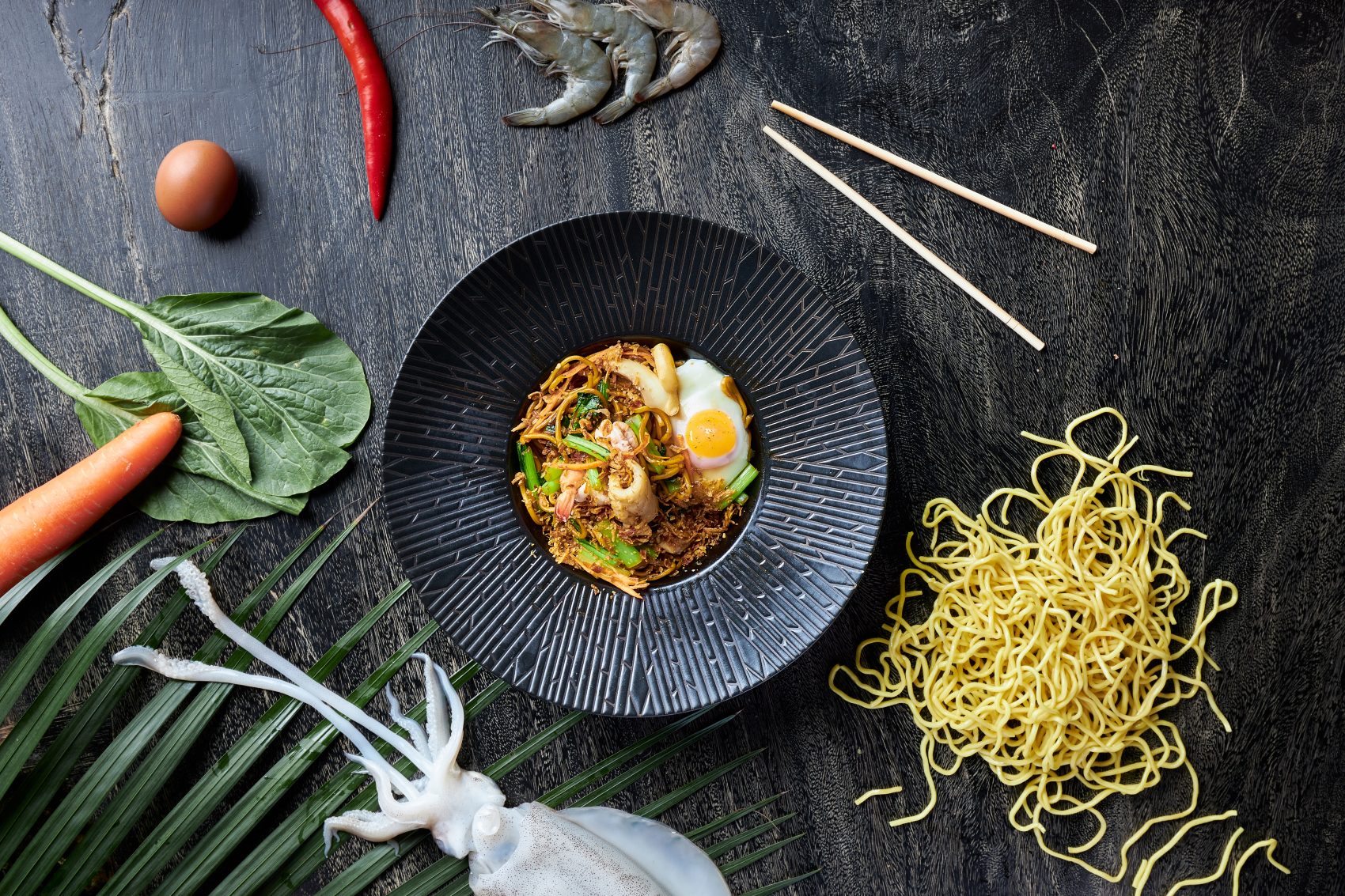 Shrimps, fish, squid, yellow egg noodles, fried onion, choy sum and poach egg.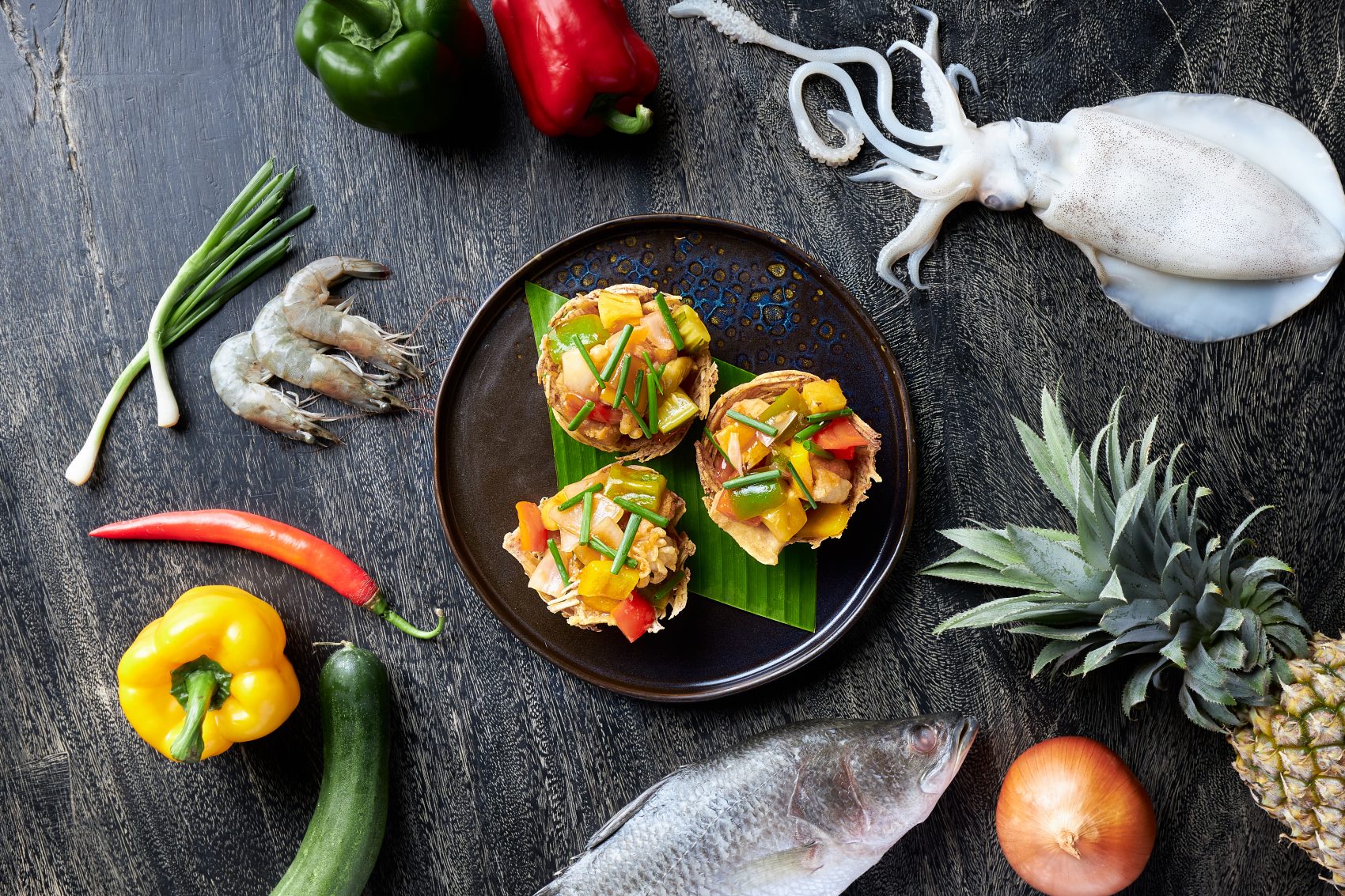 Shrimps, Fish, squid, bell pepper, cucumber, pineapple, onion, sweet and sour sauce.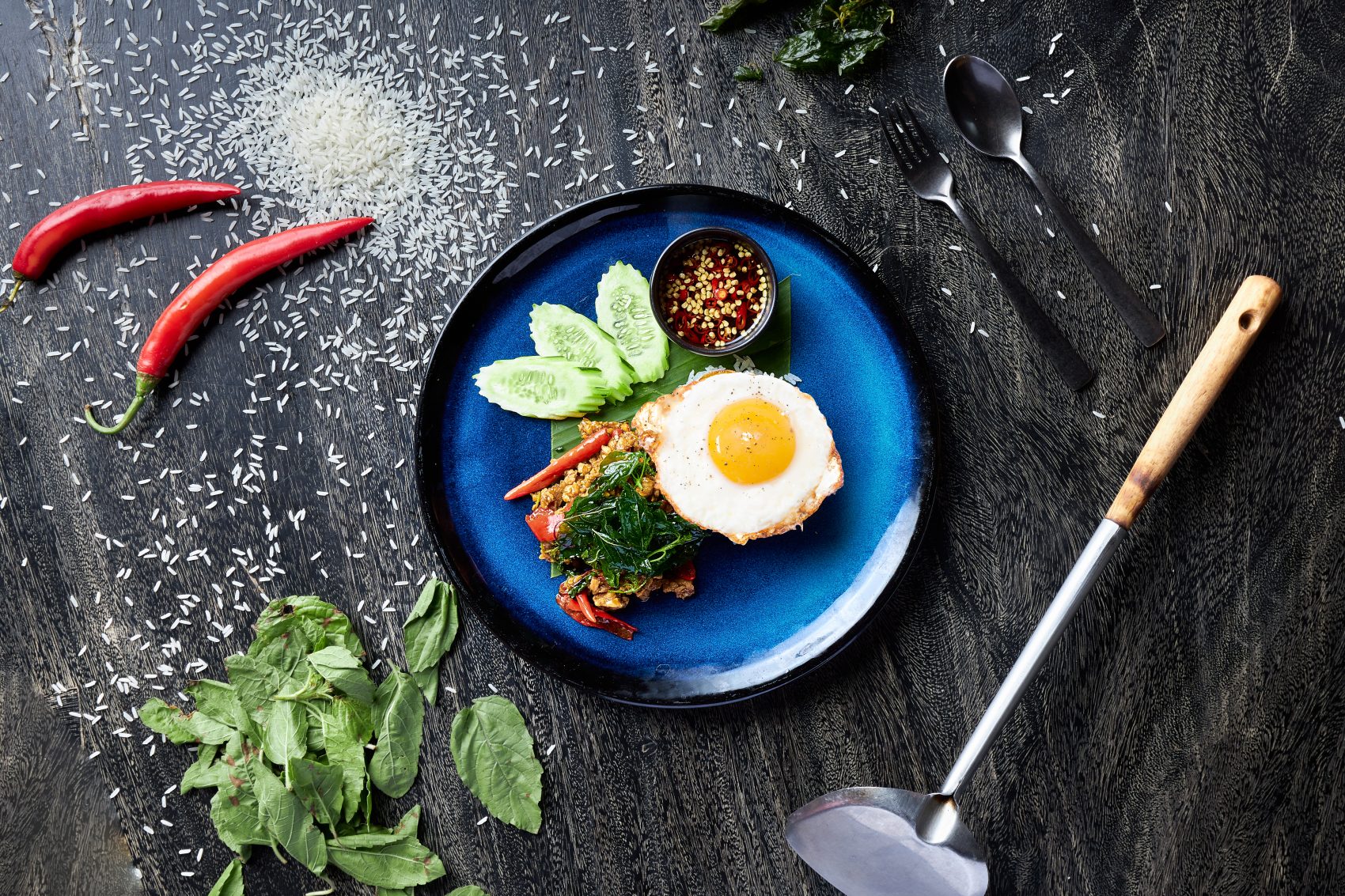 Thai Basil, Chili bird, garlic, fried egg
Chicken 299 ฿
Beef 349 ฿
Seafood 399 ฿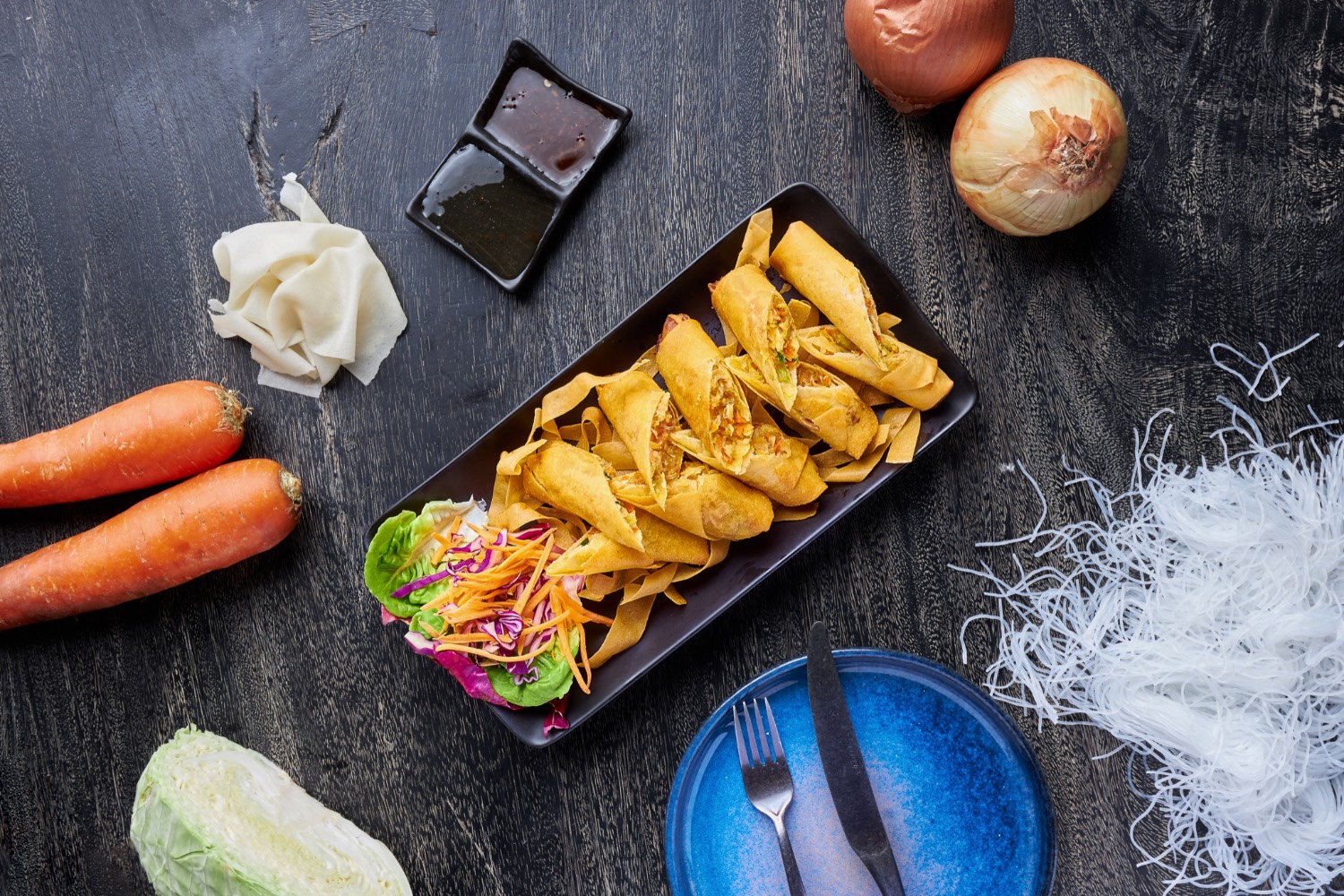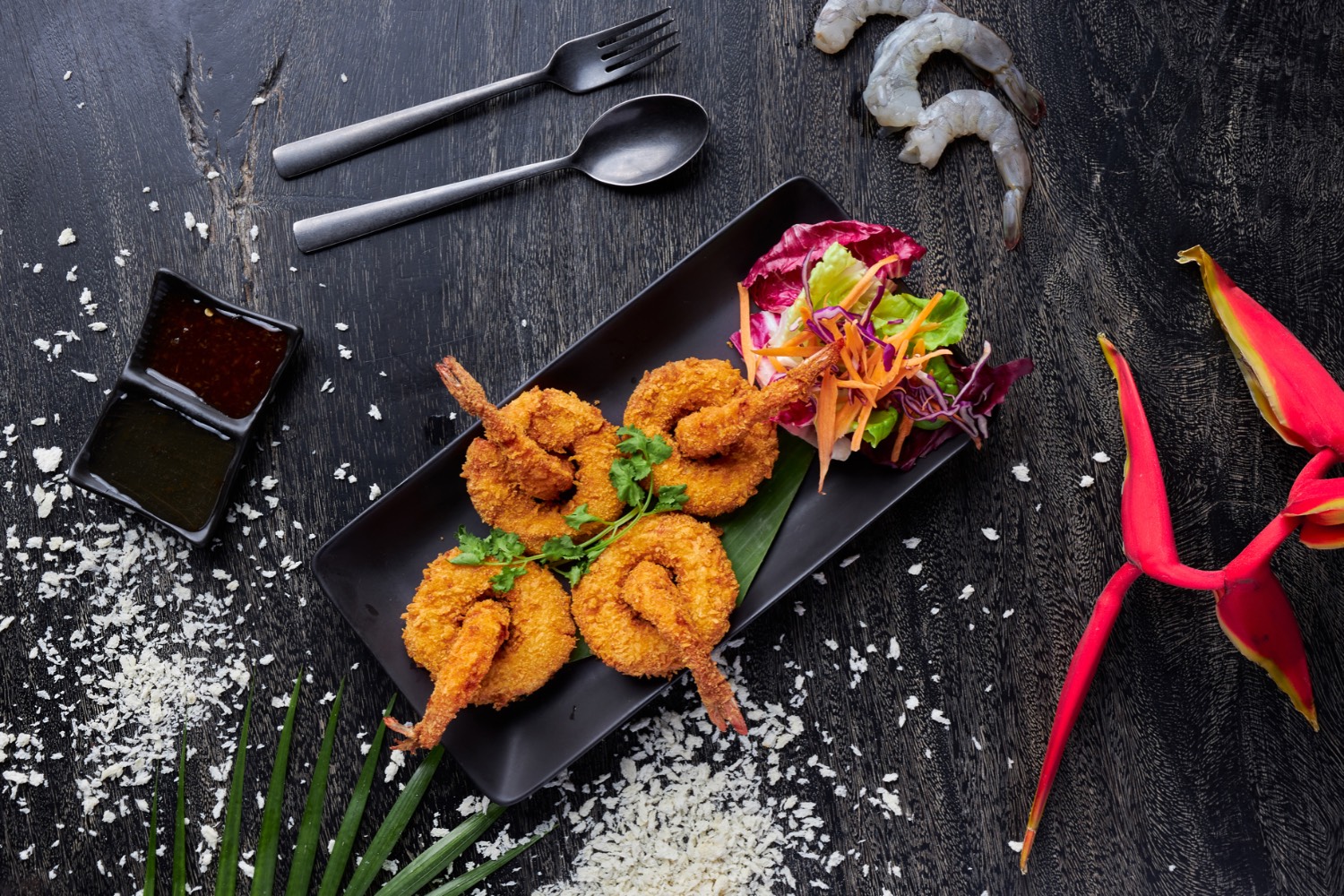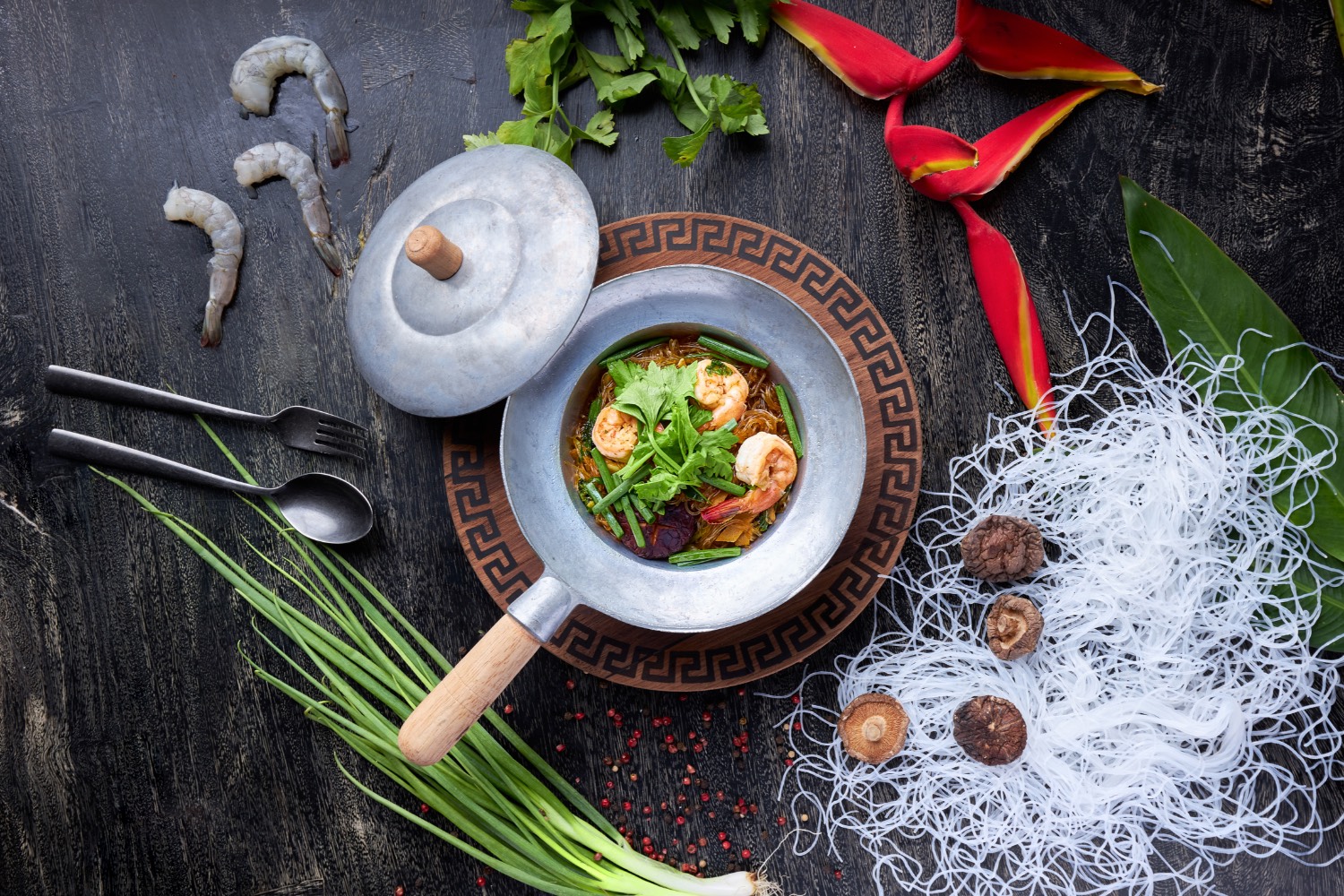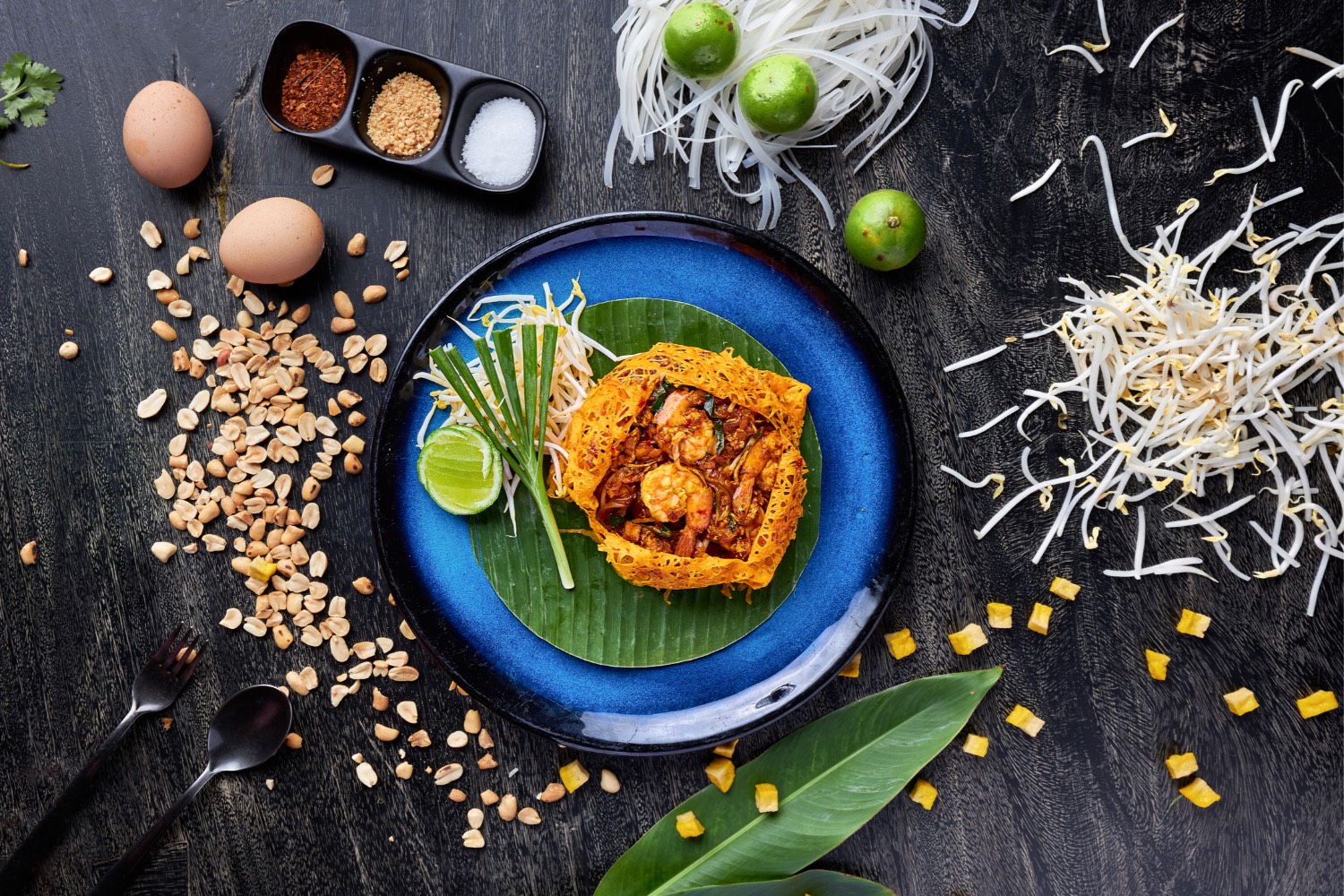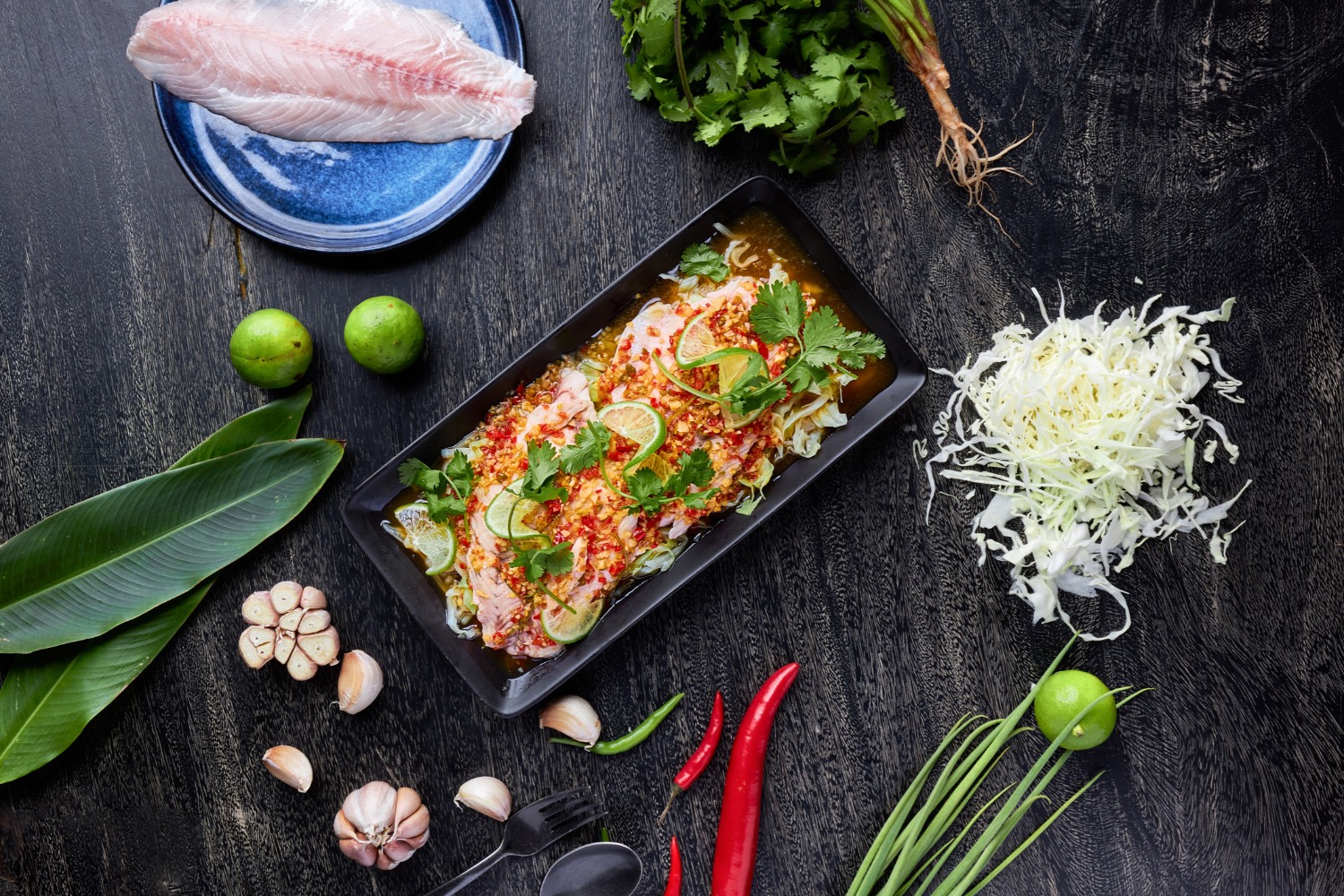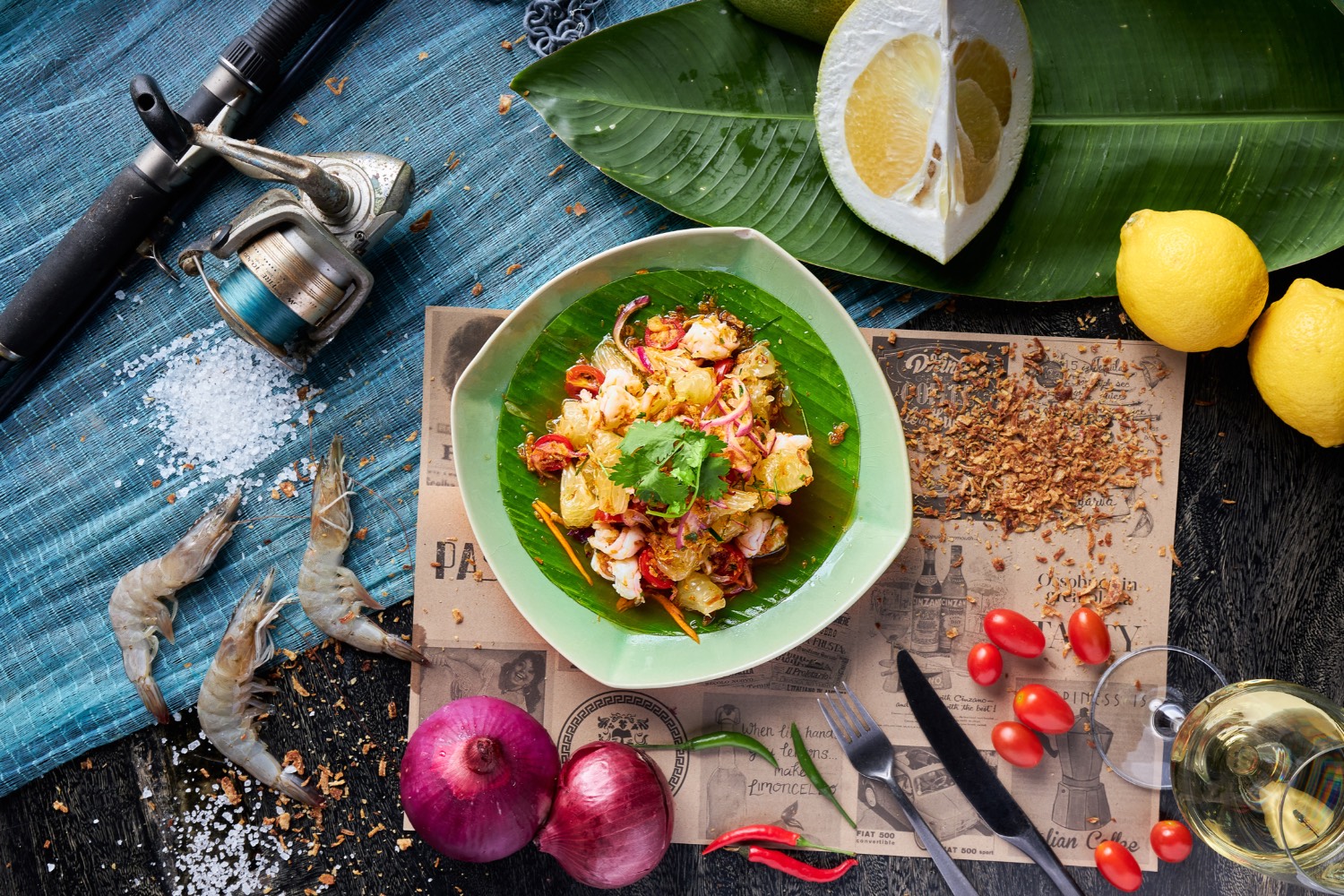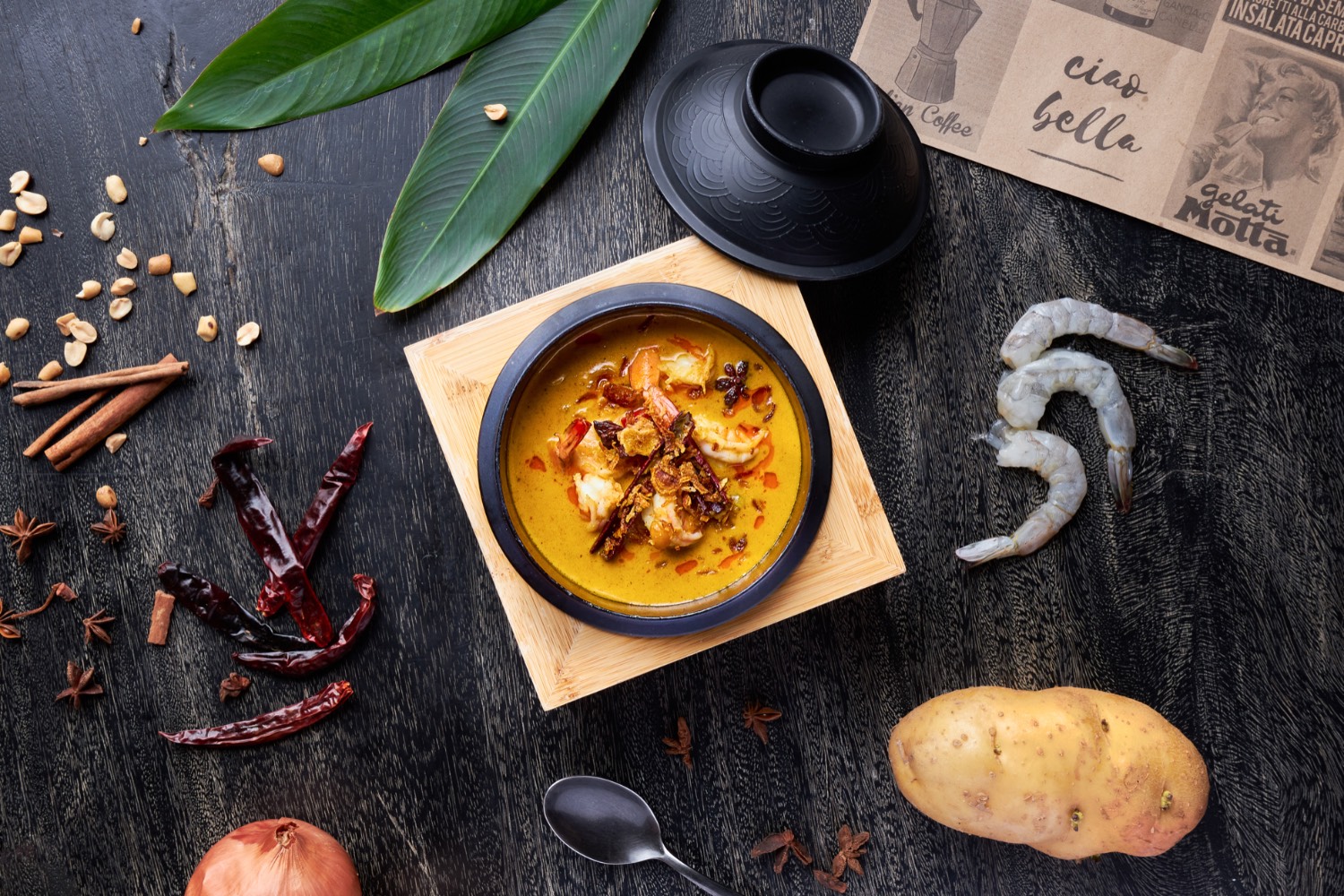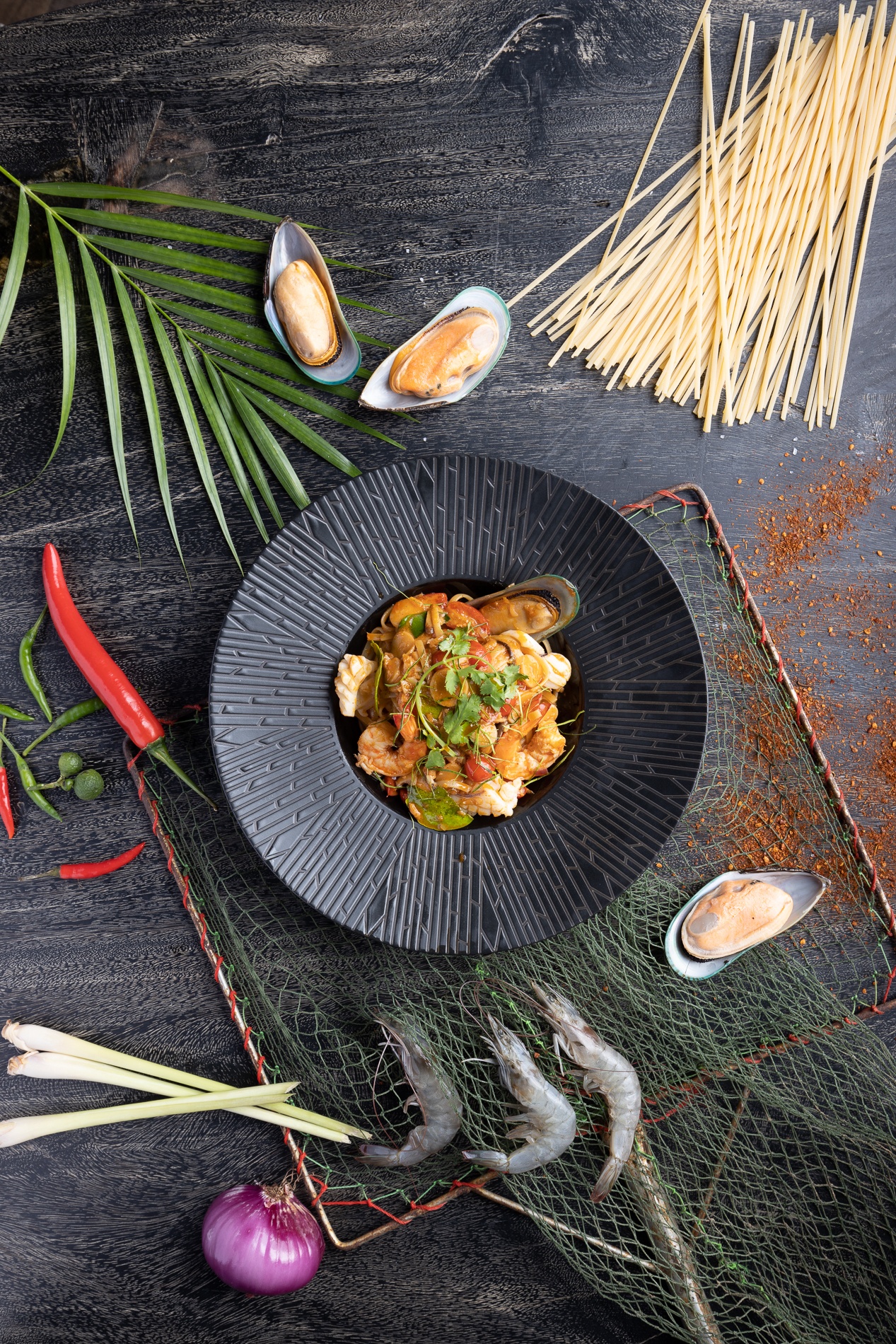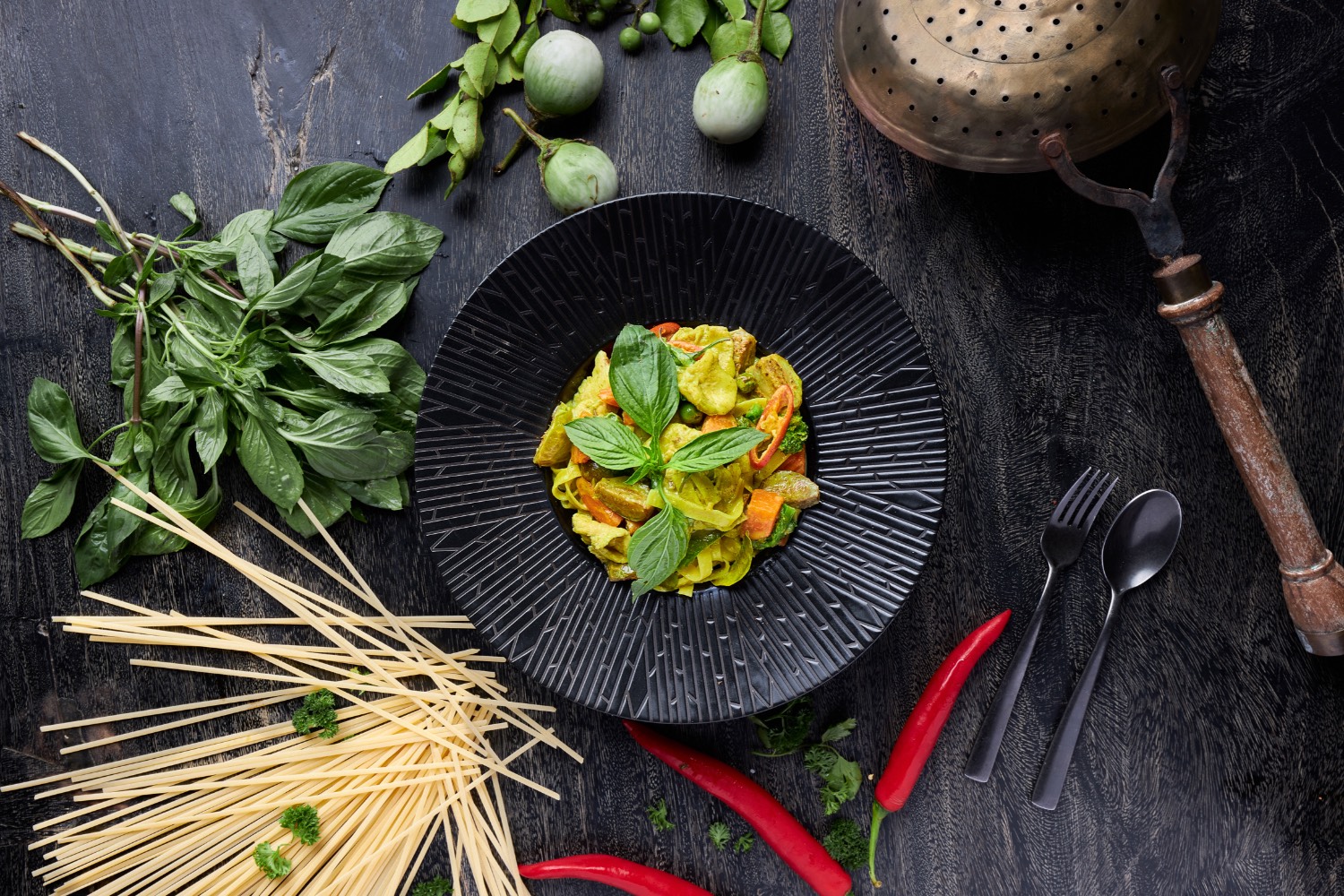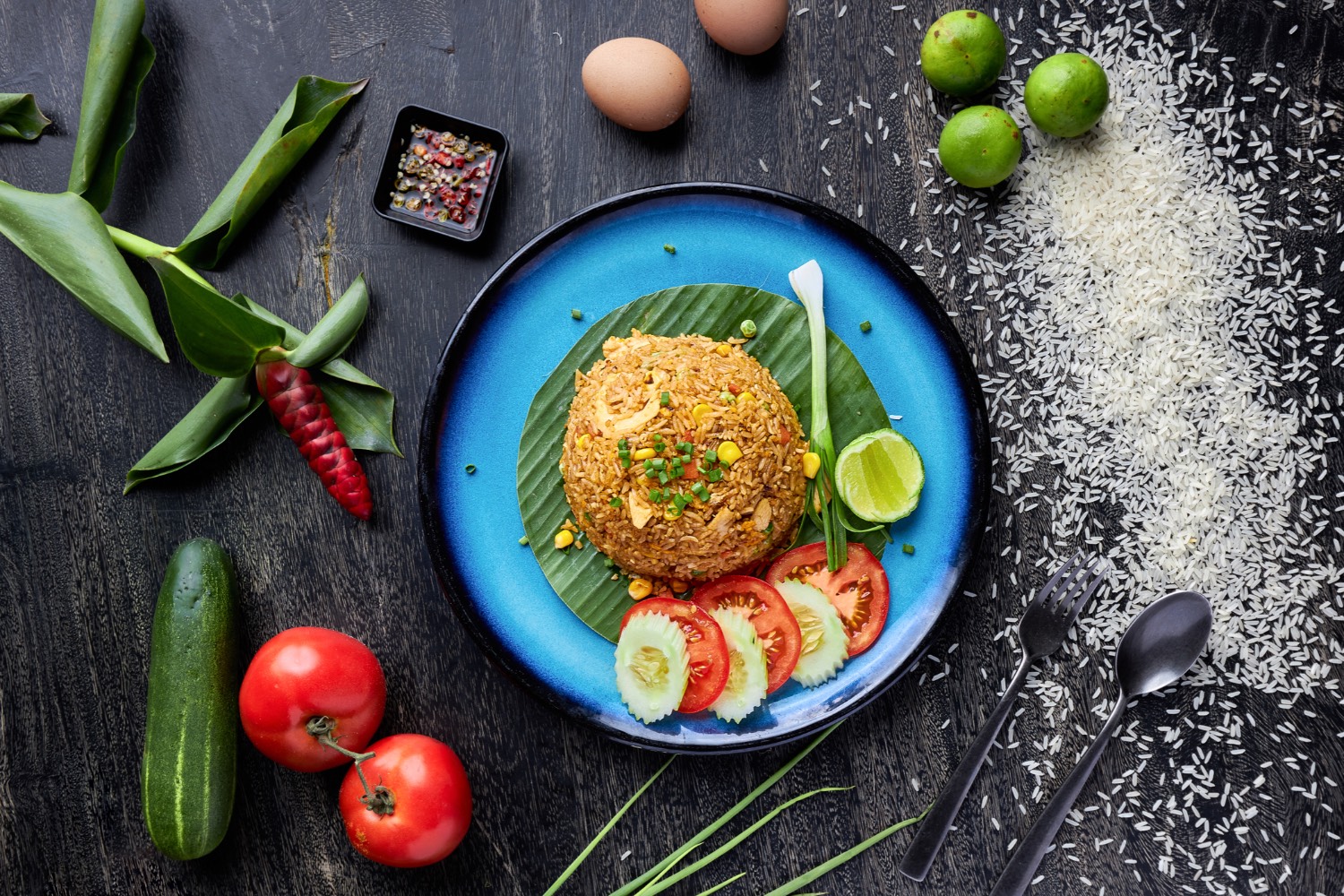 94 l 鸡肉
123 l  海鲜(鱿鱼和鲜虾)