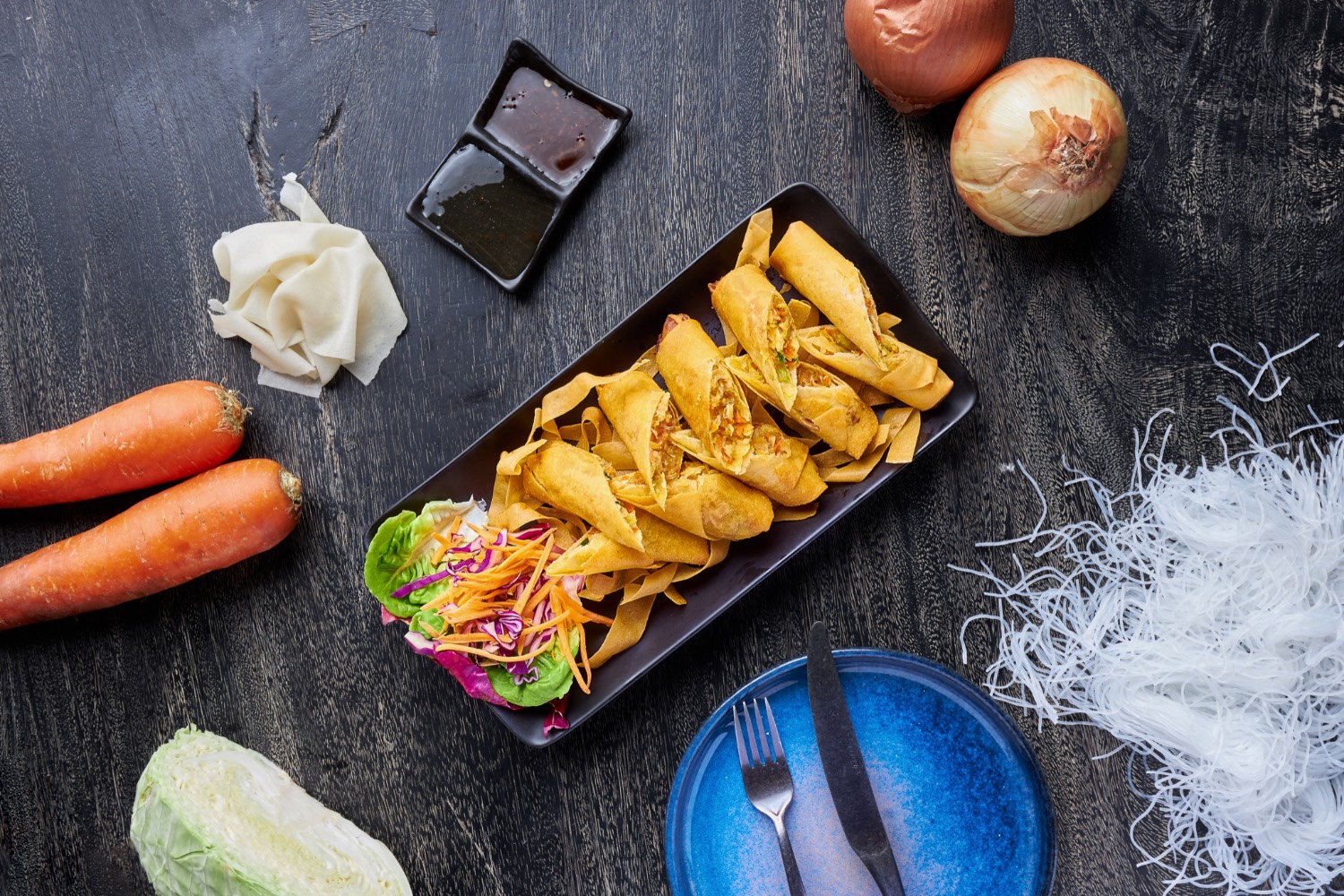 88 l  Vegetable Spring rolls
Carrots, cabbage, onion, vermicelli, soy sauce.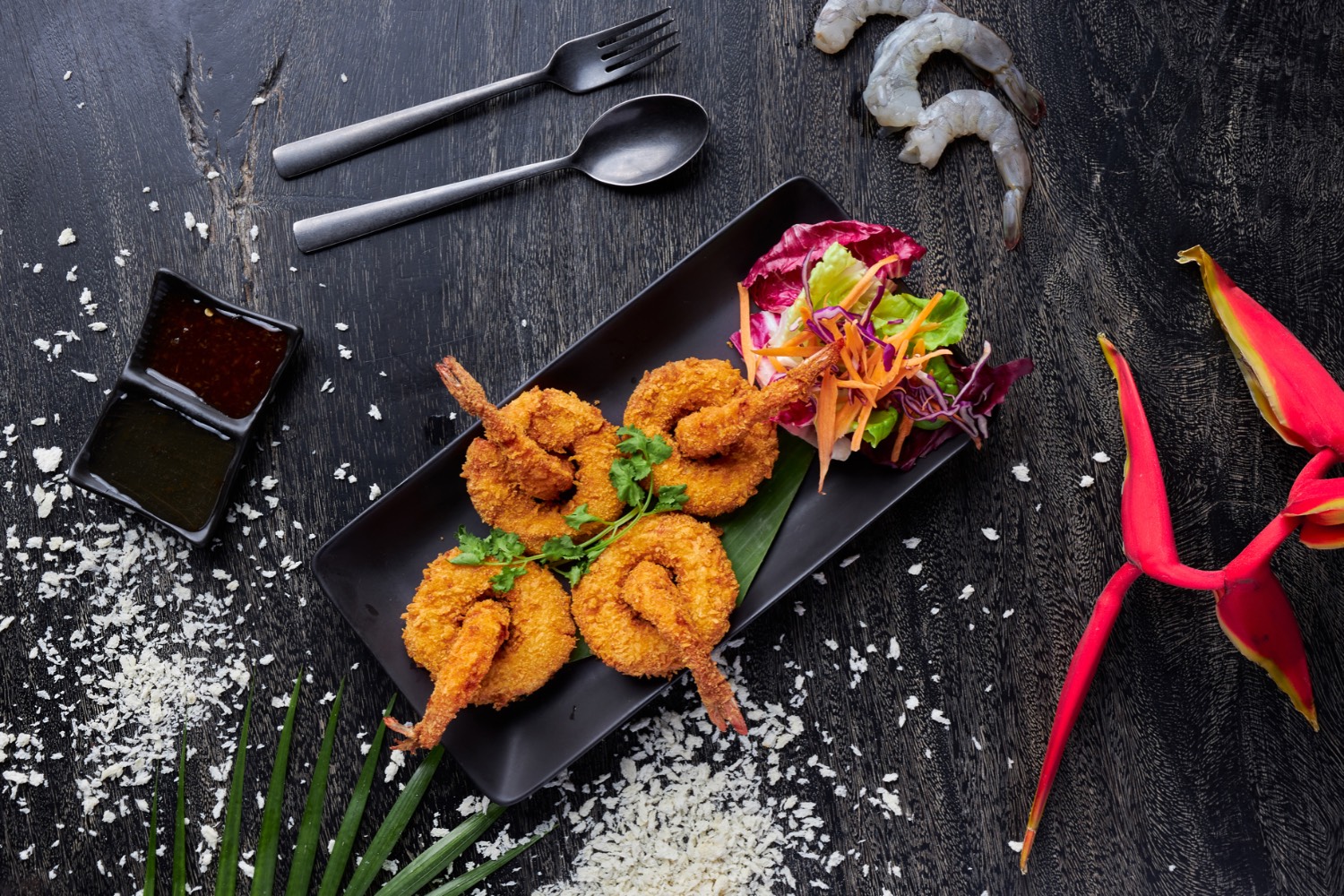 Shrimps, panko, coriander roots (4 pieces).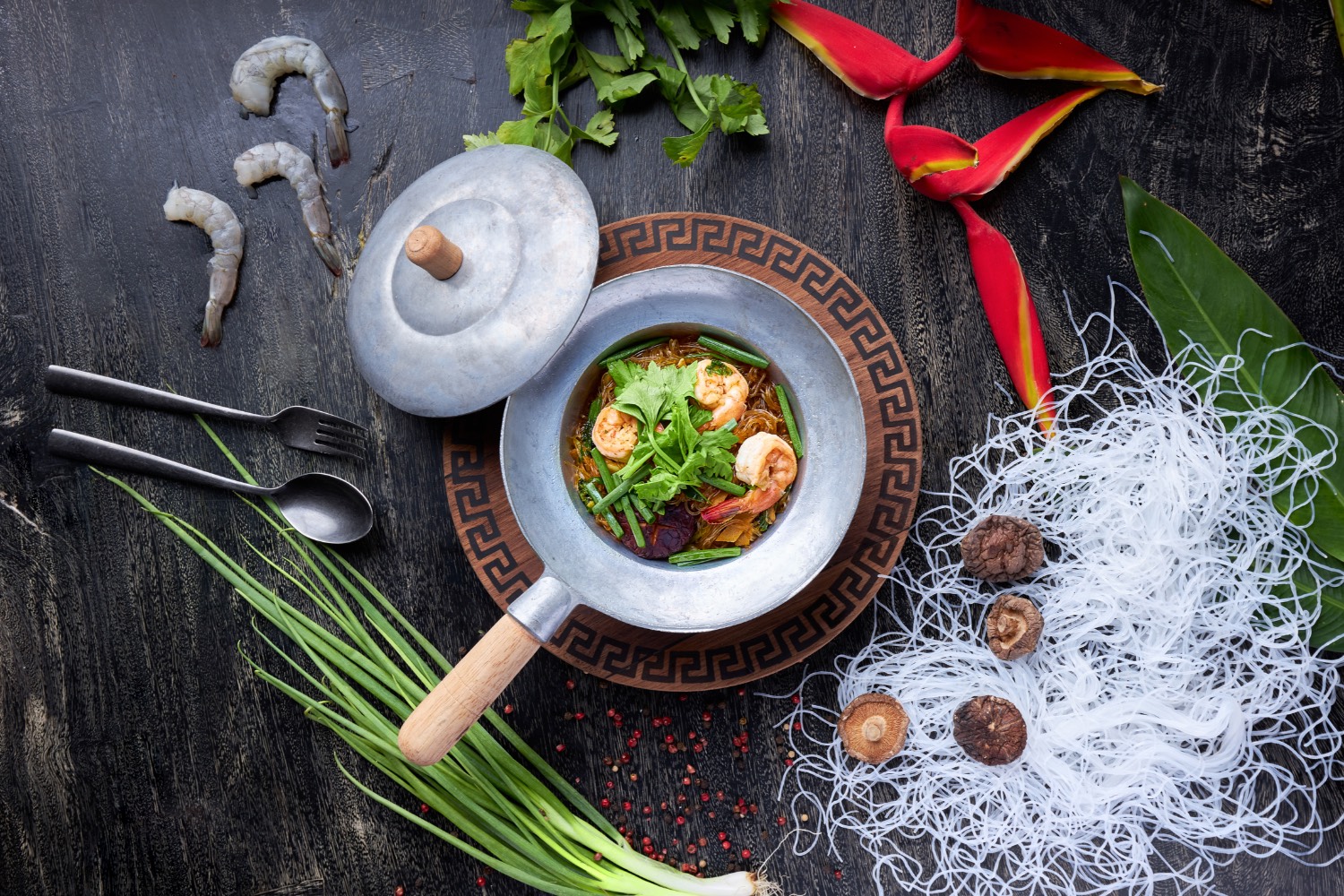 Prawns, vermicelli, ginger.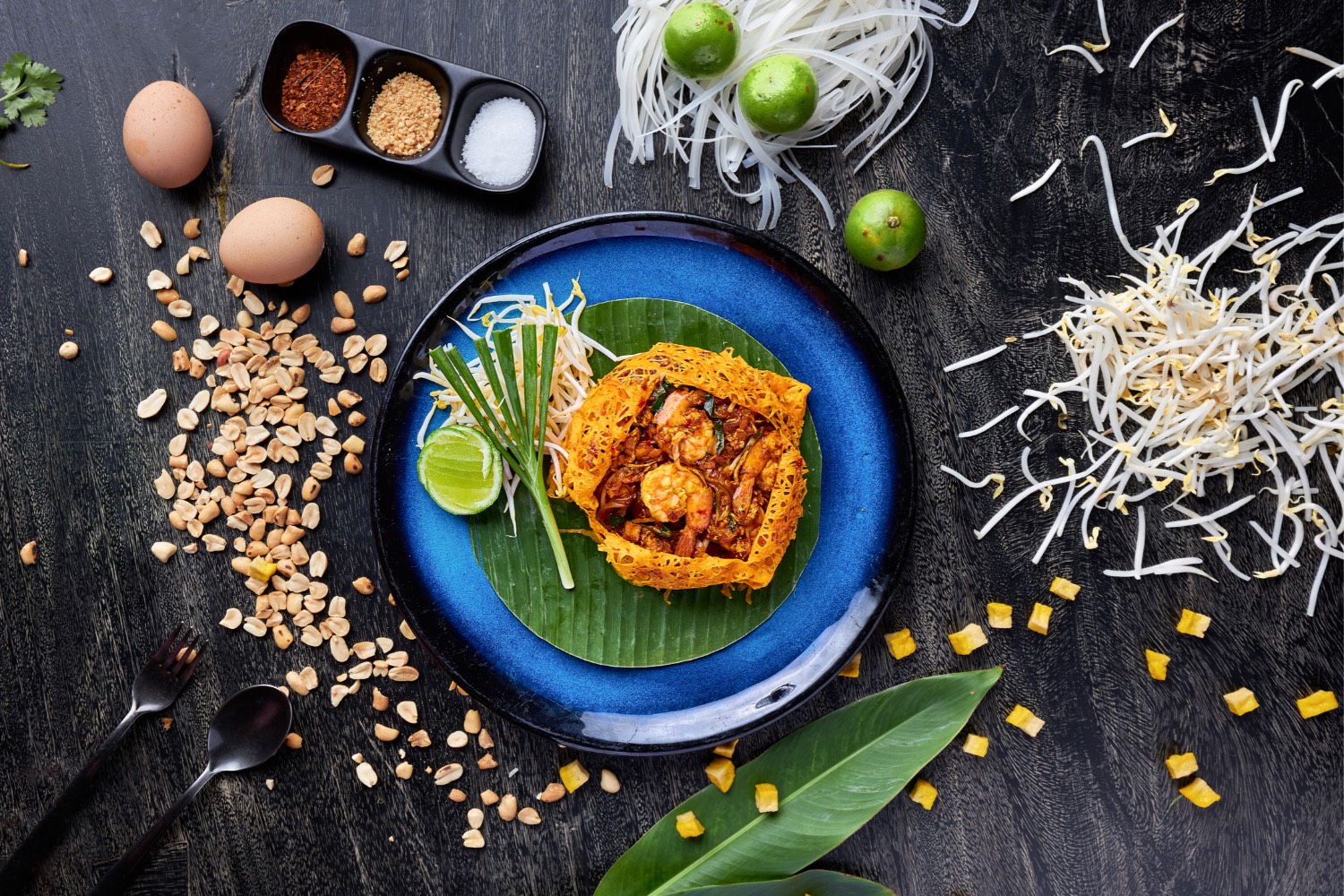 Make your choice between :
91 l  chicken
122 l  shrimps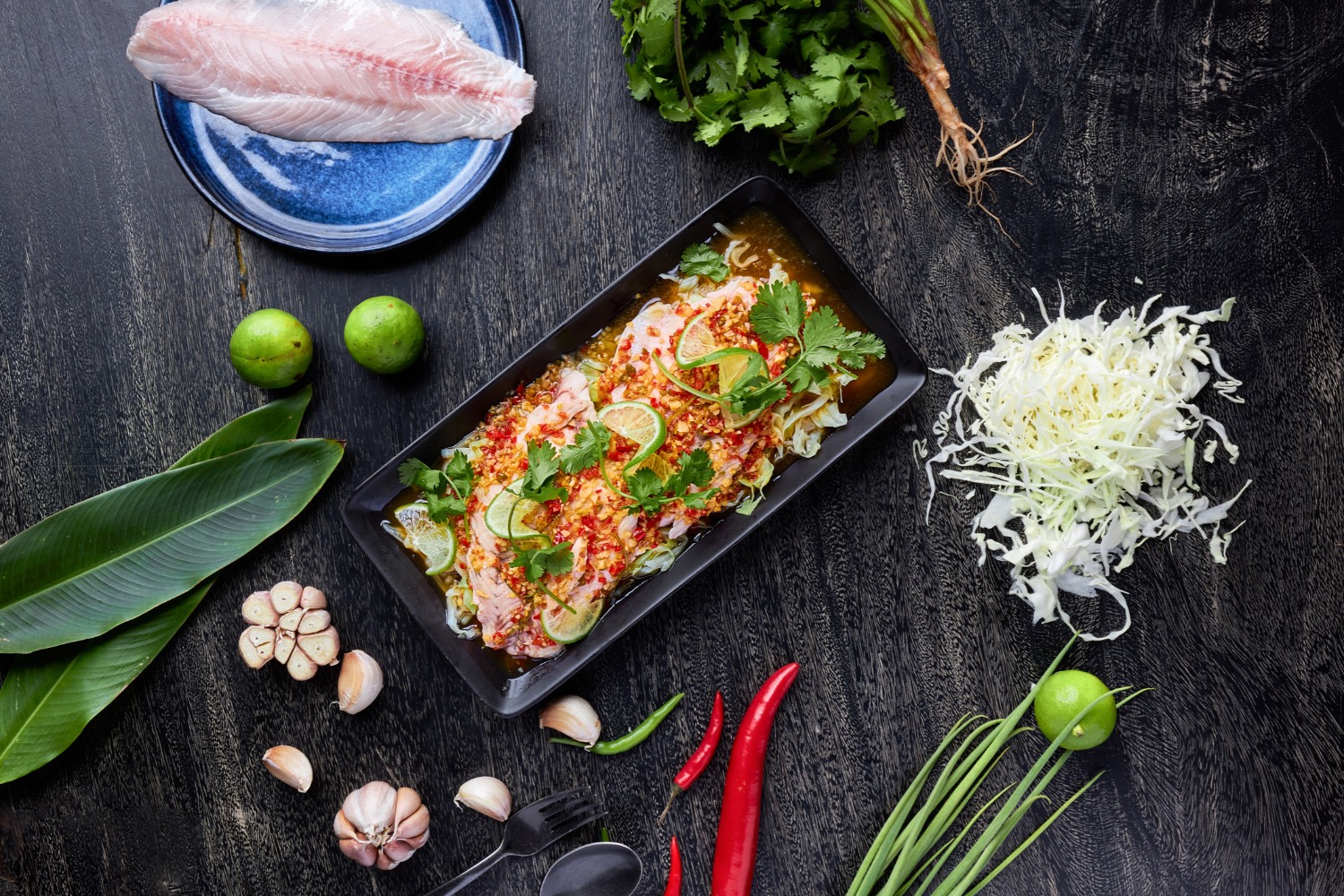 92 l  Fish with lime sauce
Snapper, lime, Chinese cabbage, garlic.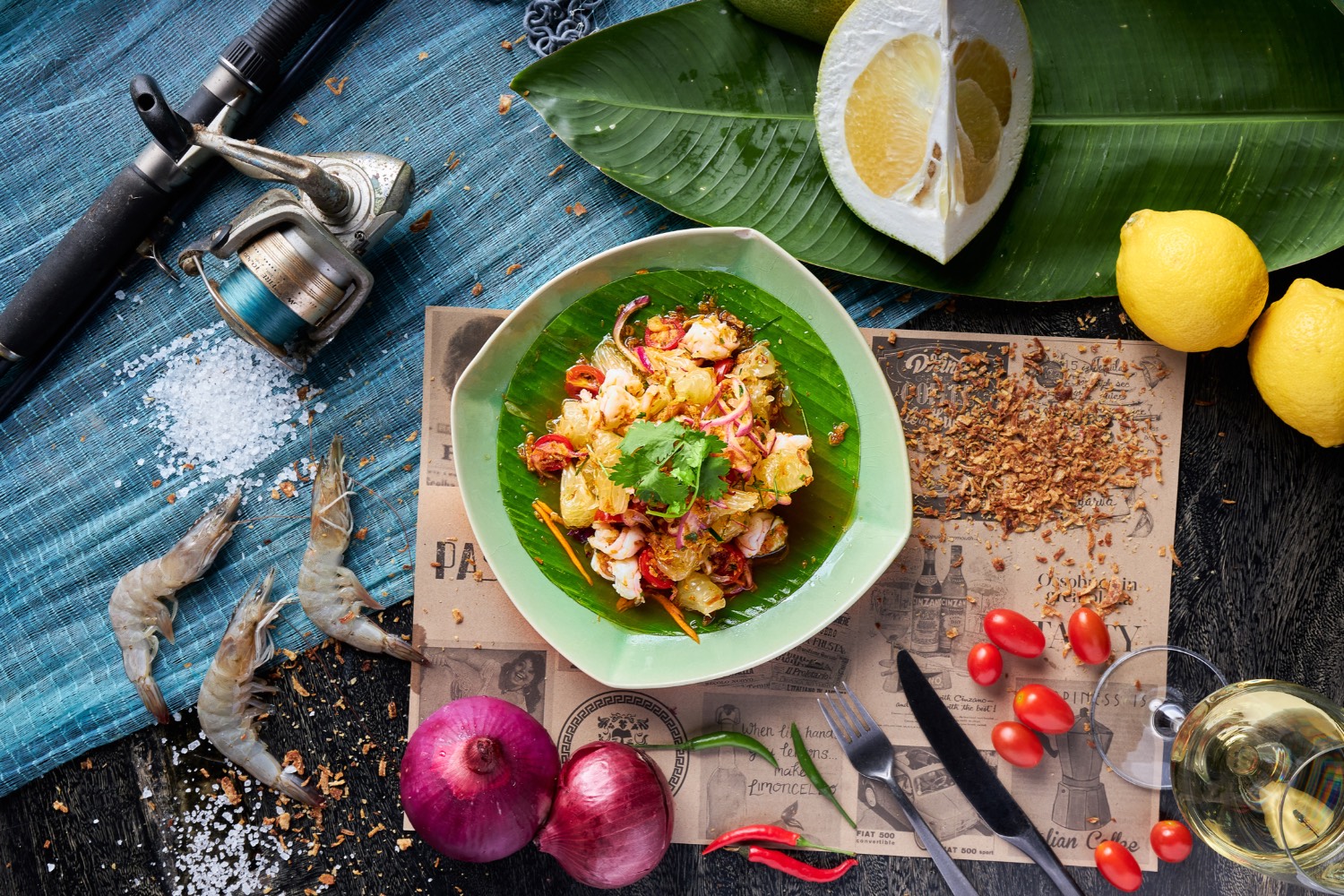 Pomelo, shrimps, shallot, coconut powder, palm sugar.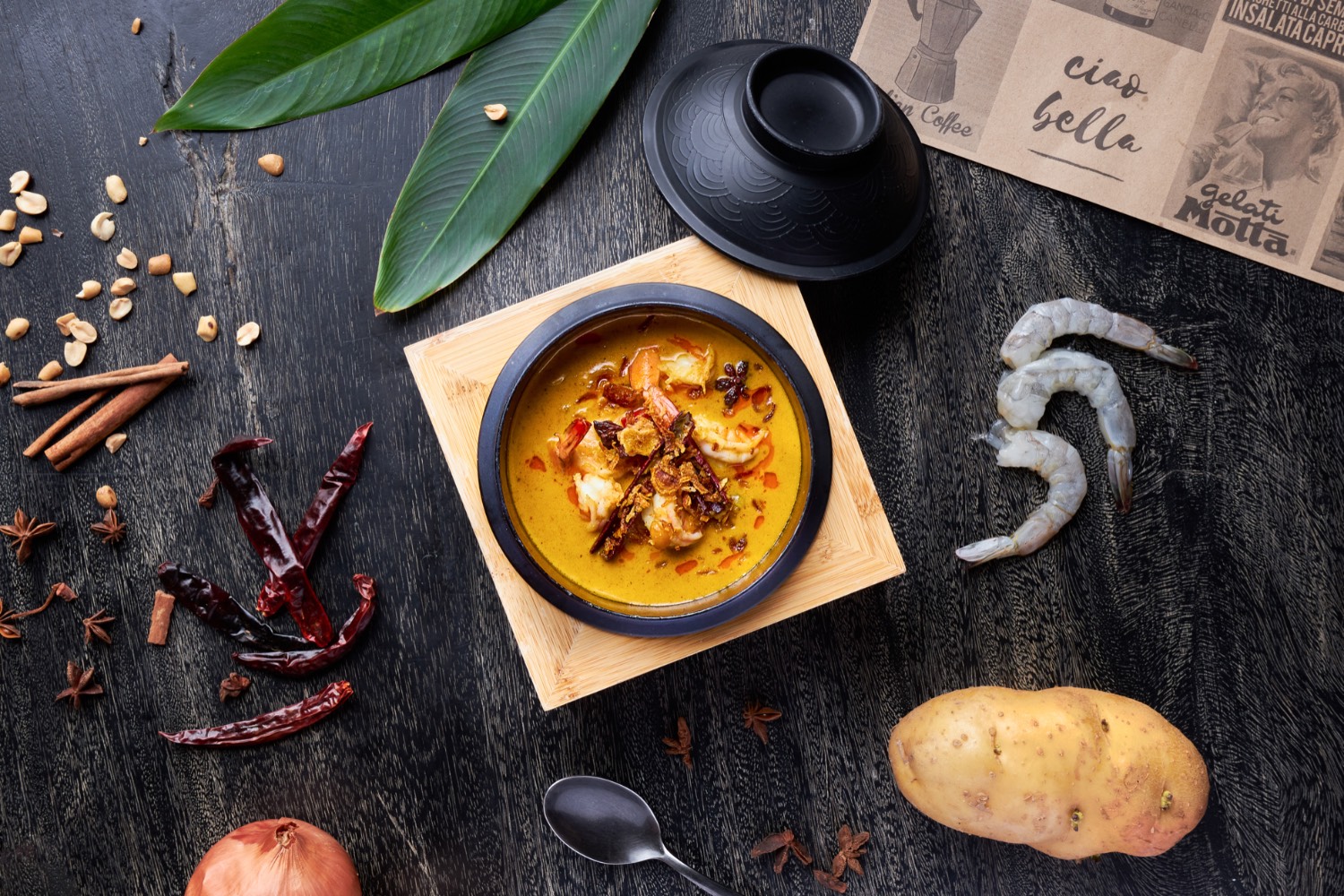 93 l  Prawns Massaman curry
Coconut milk, potatoes, cinnamon, pine nuts, shrimps, onions.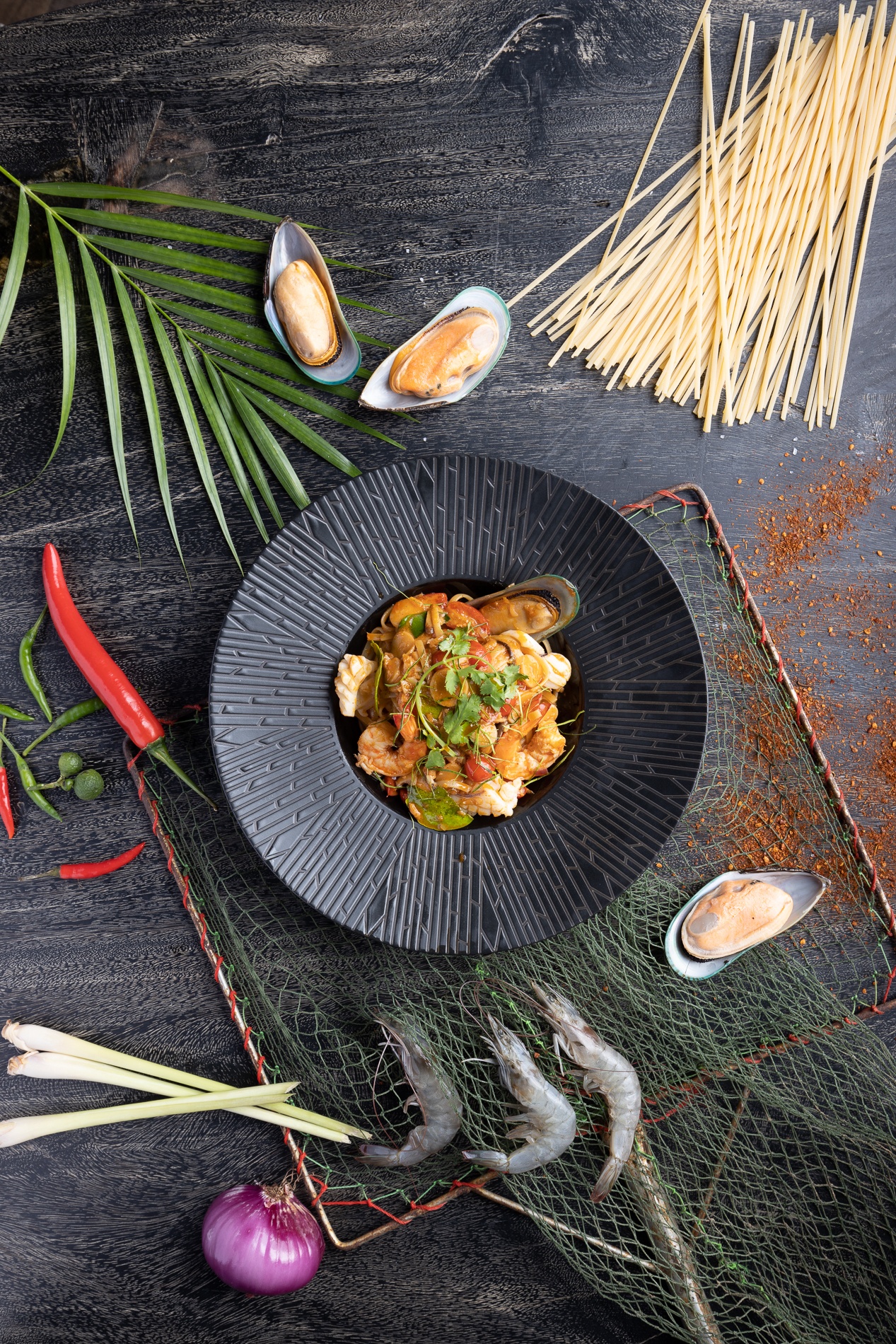 With shrimps, lemongrass, lime, kaffir lime leaves, chili paste.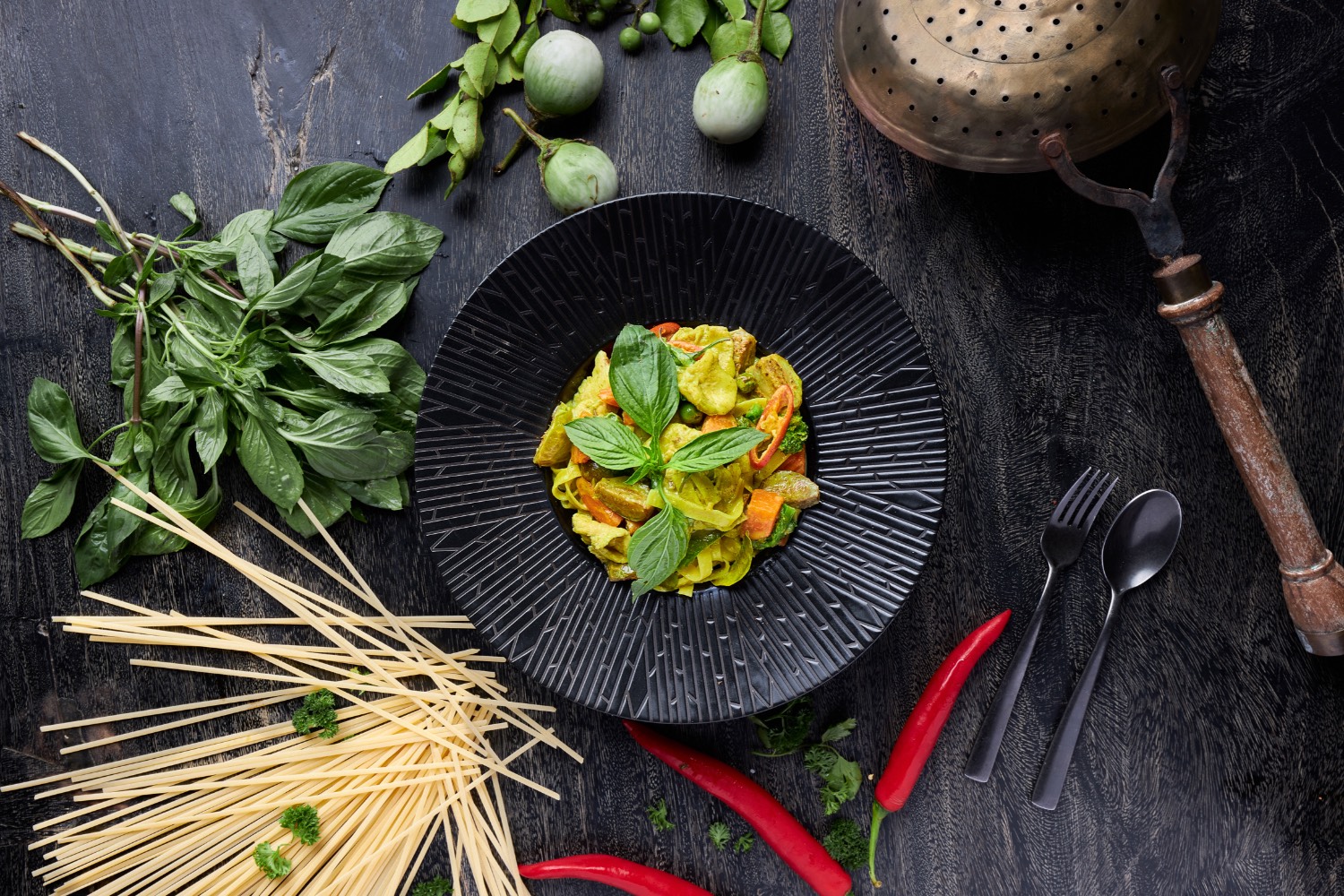 39 l  Tagliatelle green curry
With green curry paste, chicken, broccoli, eggplant, carrots, basil.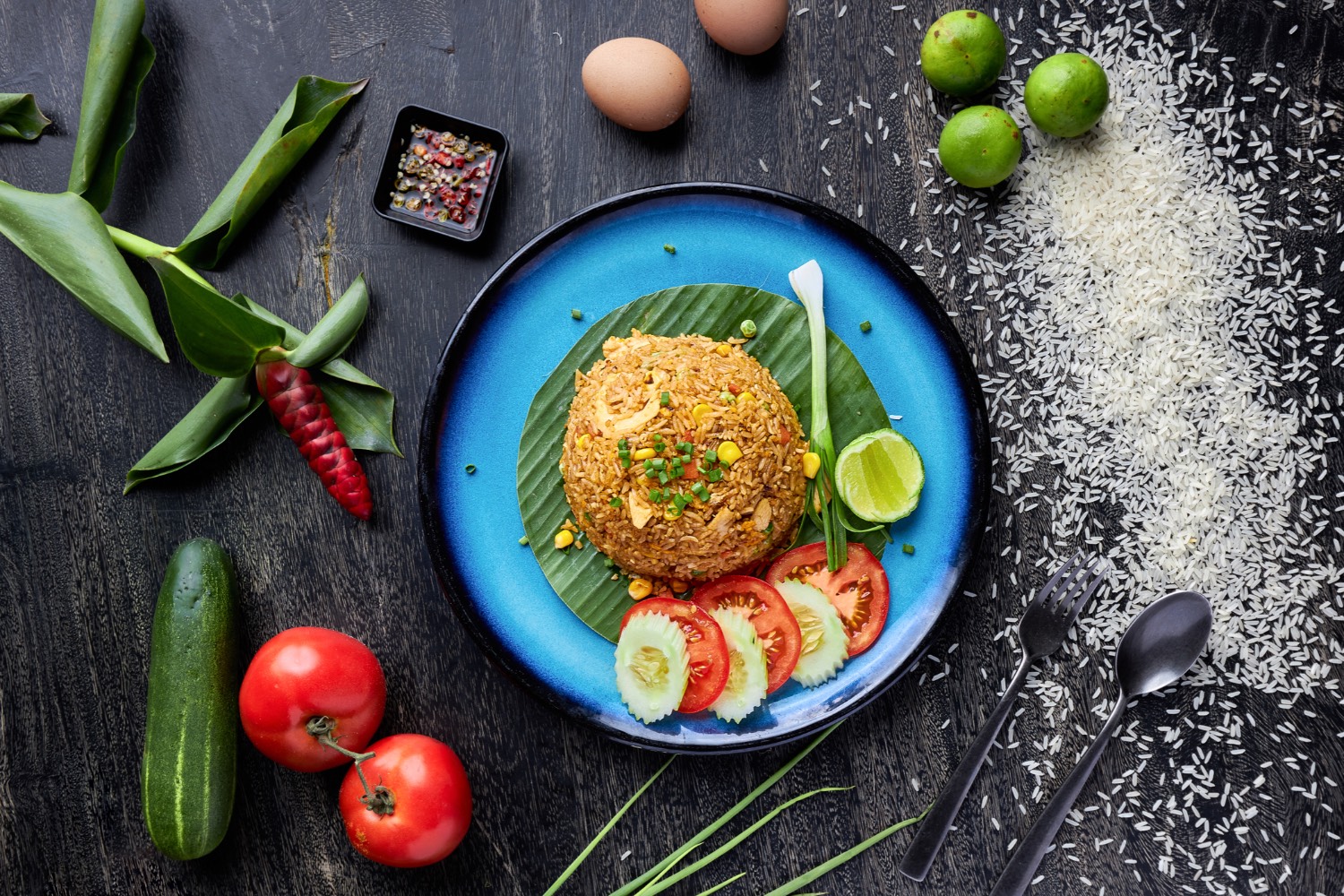 94 l  With chicken
123 l  With seafood (shrimps & squids).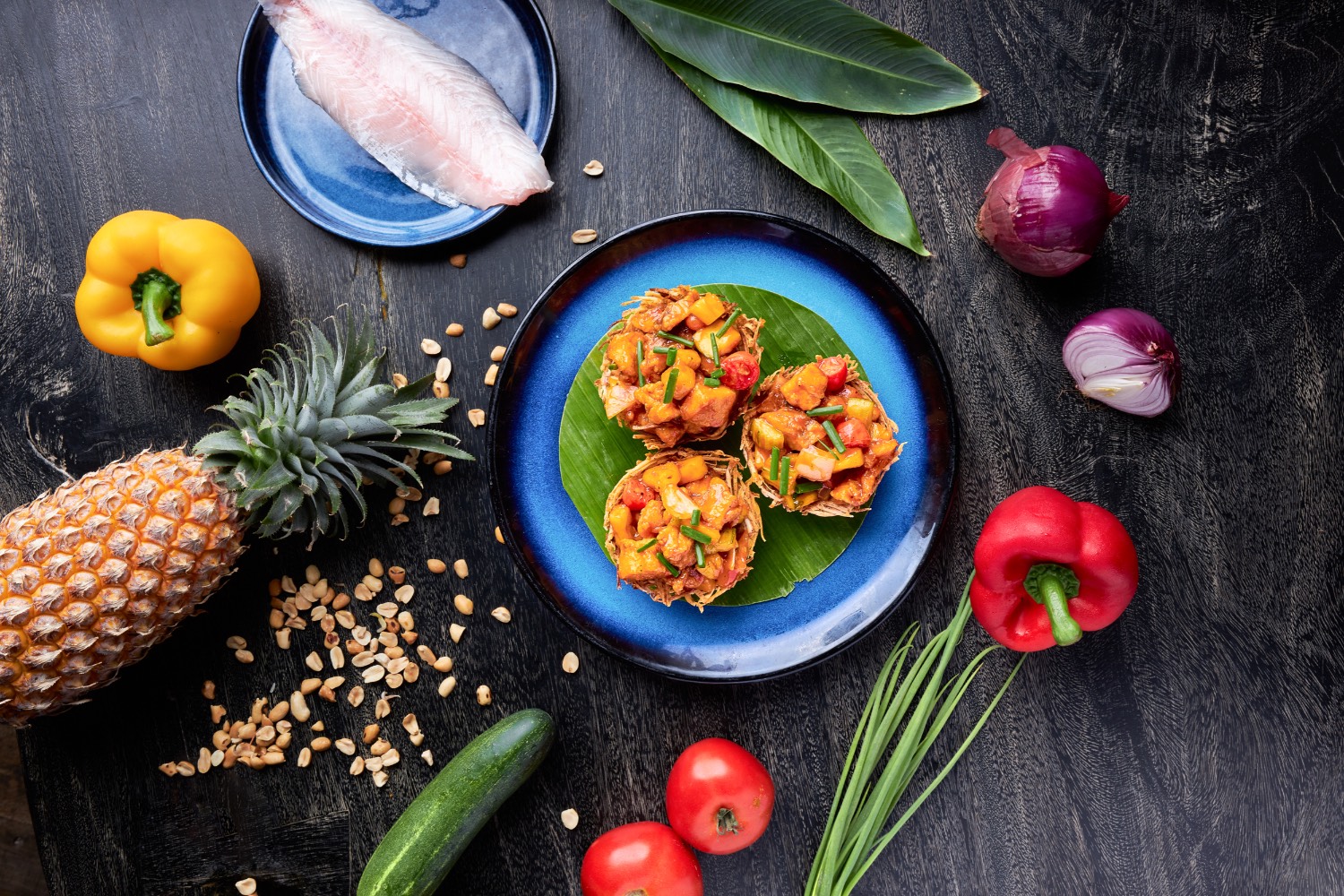 95 l  Fish with sweet and sour sauce
Snapper, cucumber, pineapple, tomatoes, onions.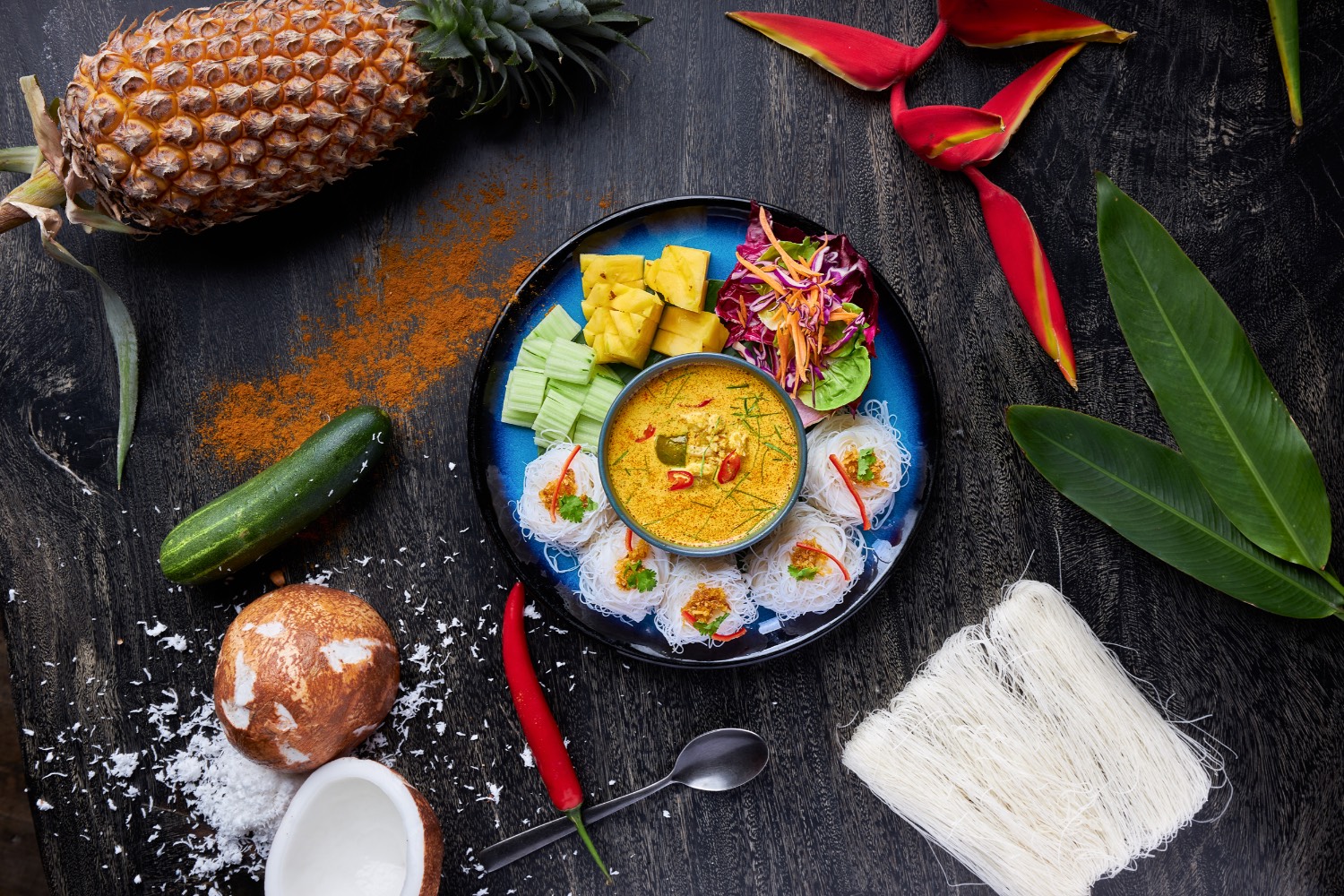 Yellow curry paste, crab meat, rice noodle.