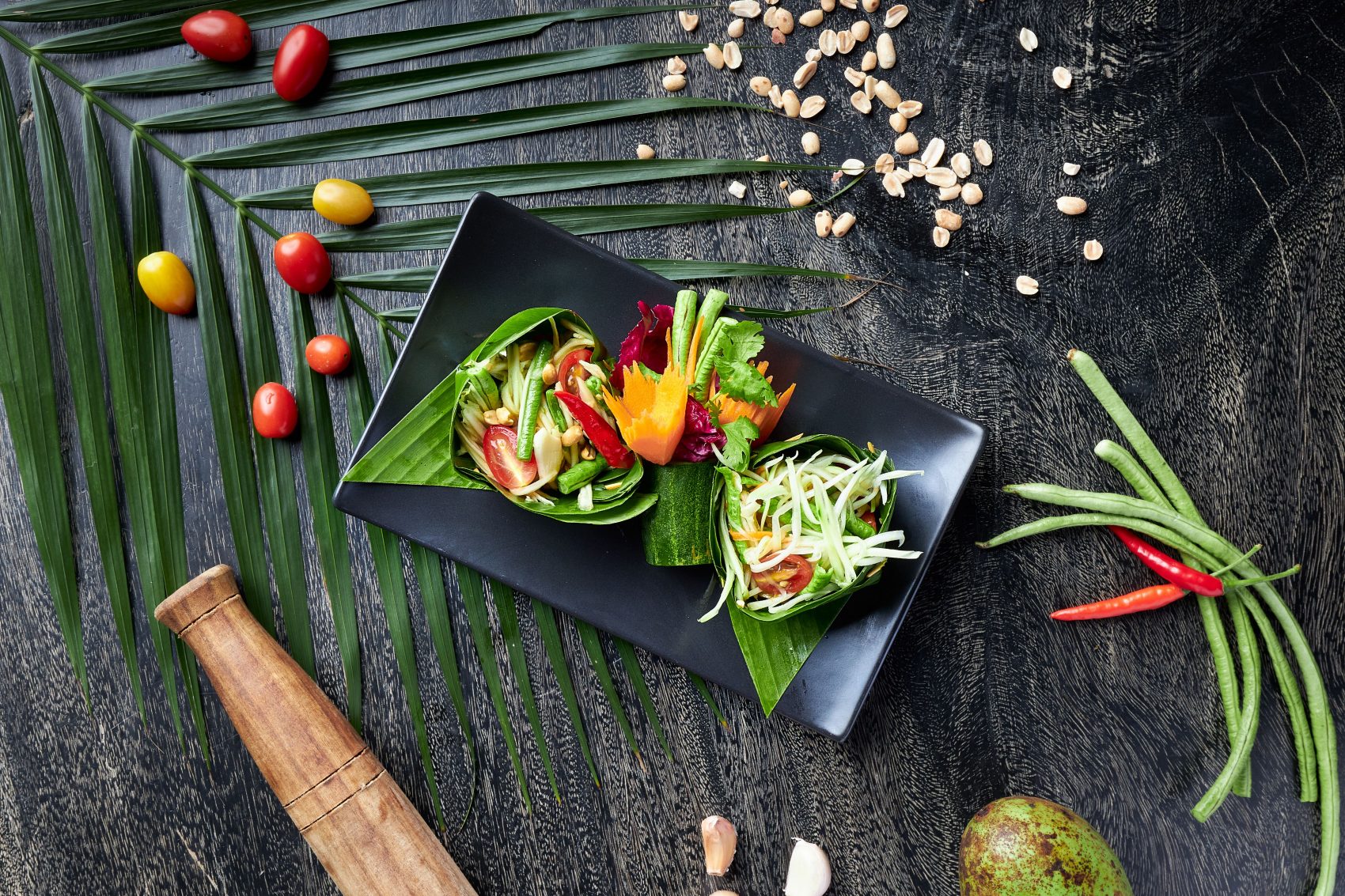 Green mango, papaya, cherry tomatoes, string beans, garlic, chili bird, peanuts and fish sauce.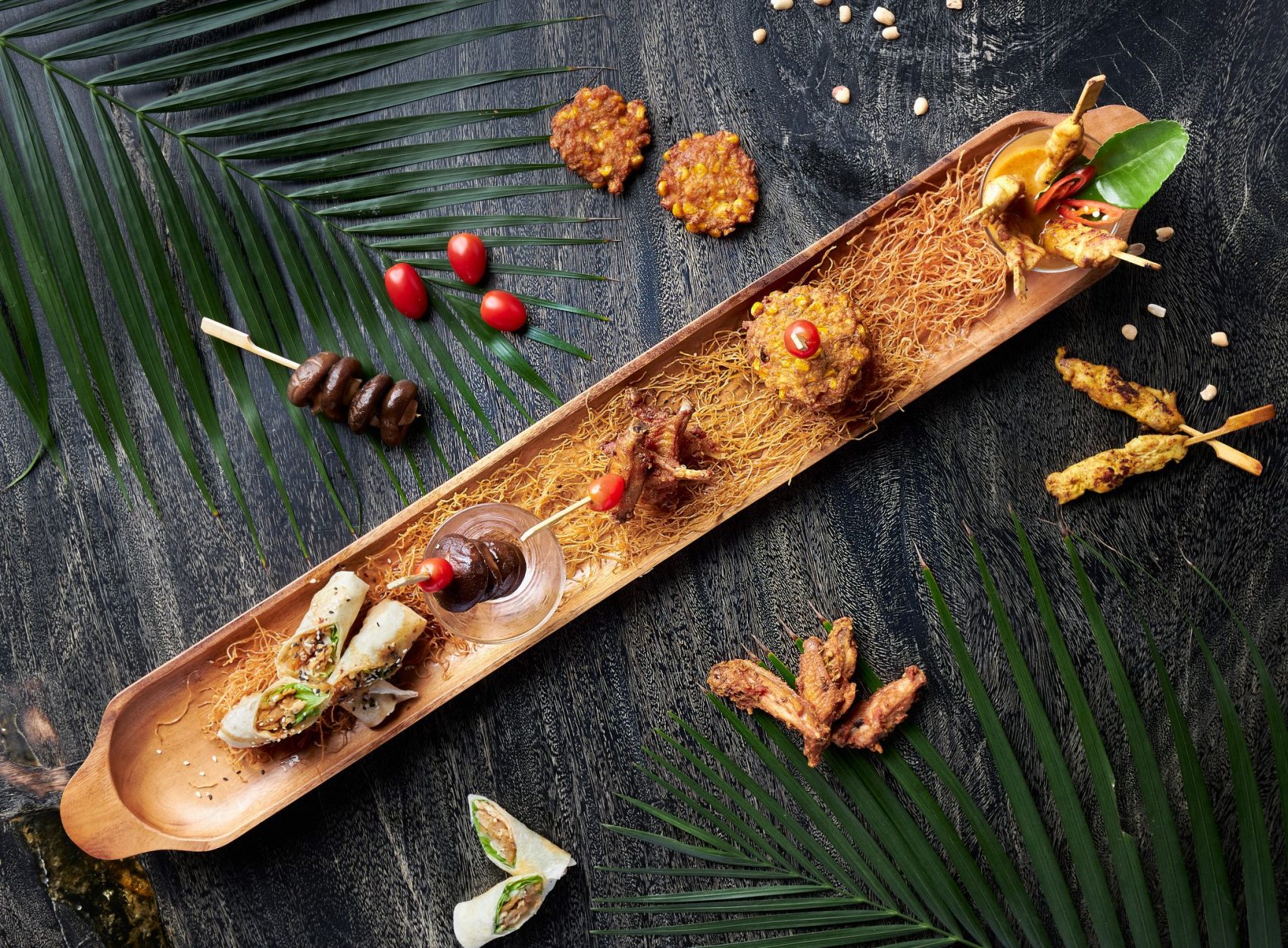 Vegetable fresh spring rolls, shitake mushrooms oyster sauce, fried chicken wings, corn cake, chicken satay and peanuts sauce.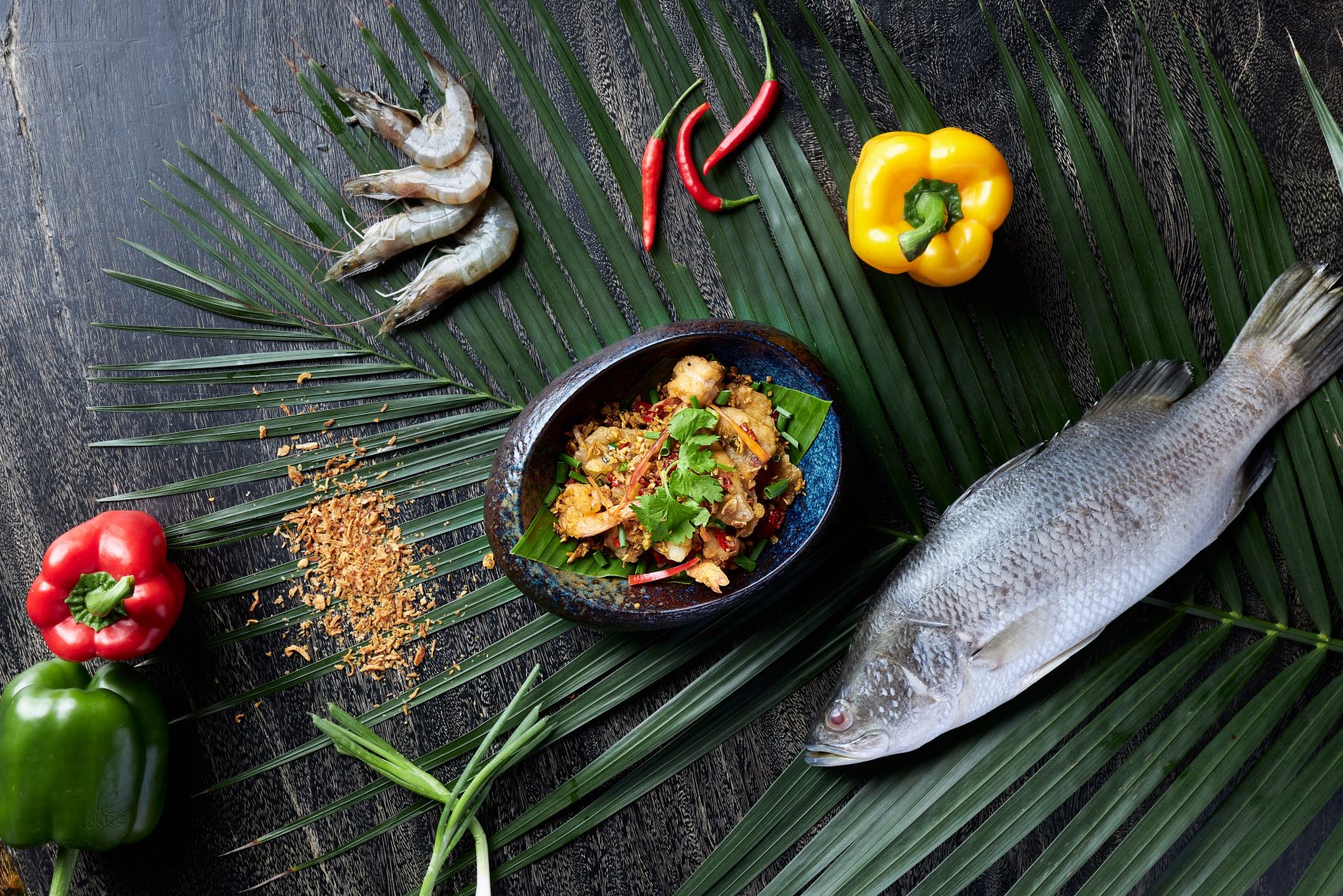 Shrimps, fish, squid, chili bird, sweet chili garlic, fresh coriander, salt and pepper.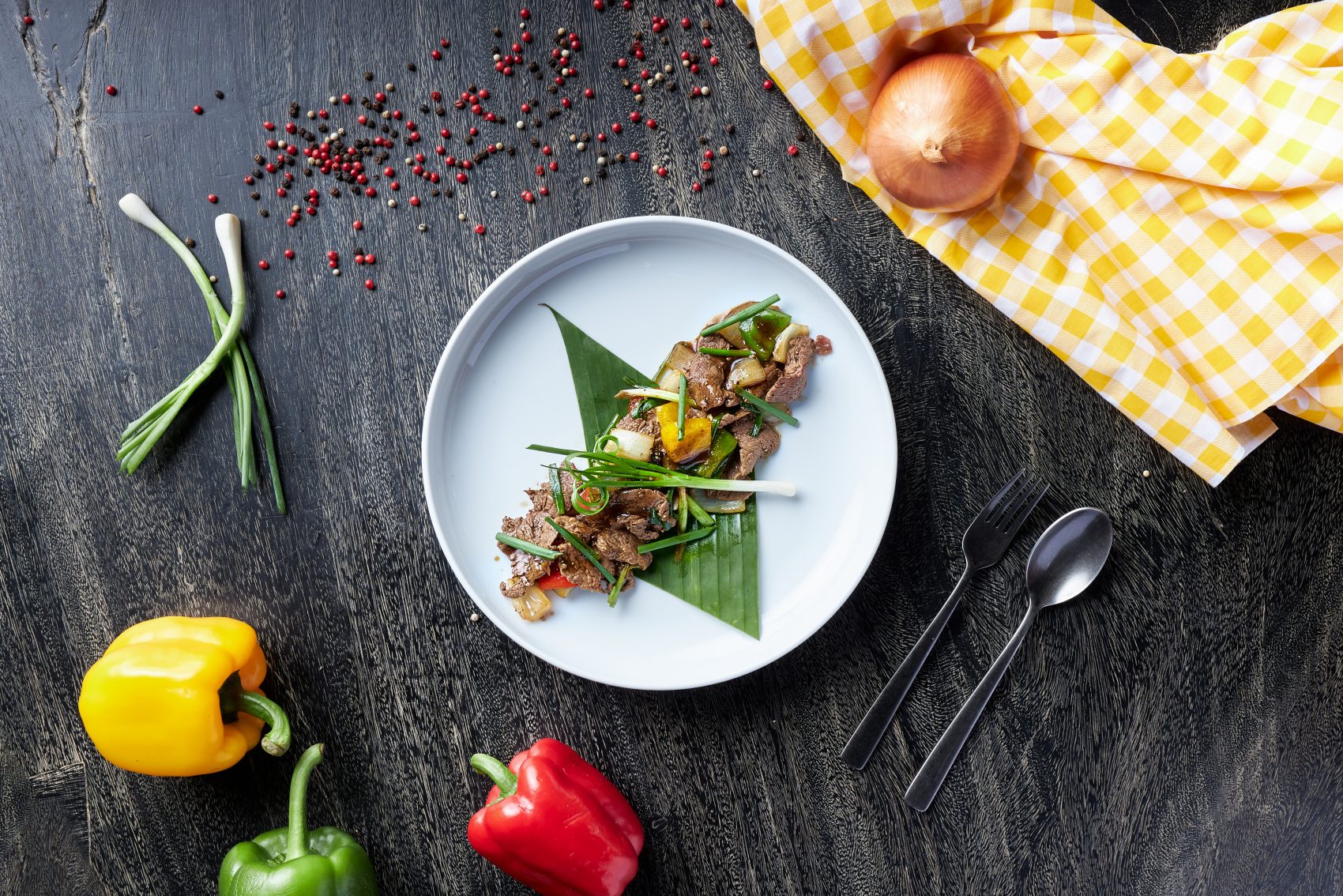 Beef, bell pepper, spring onion and black pepper sauce.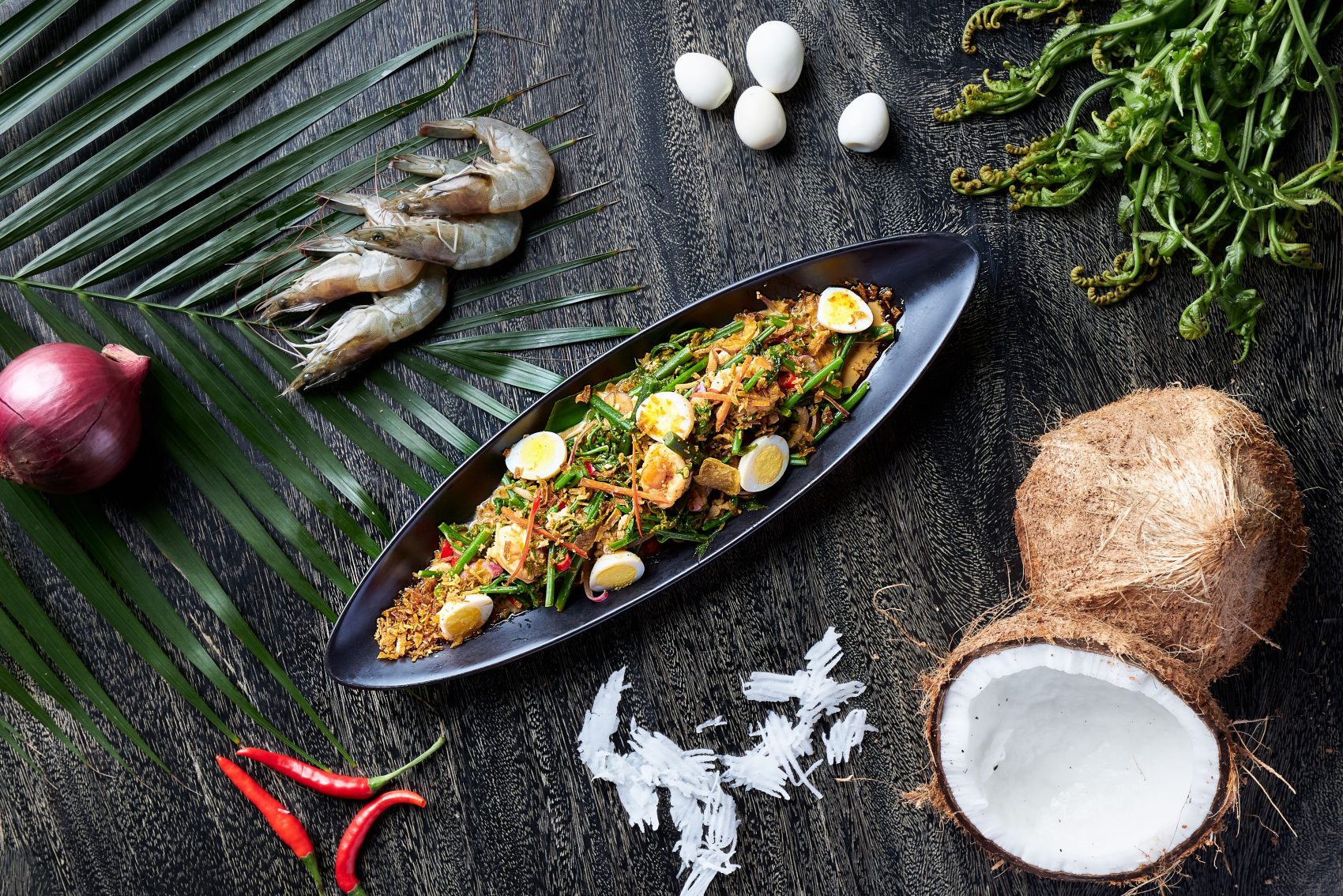 Vegetable fern, shrimps, coconut milk, chili oil, red onion, fried onion, chili bird and quail eggs..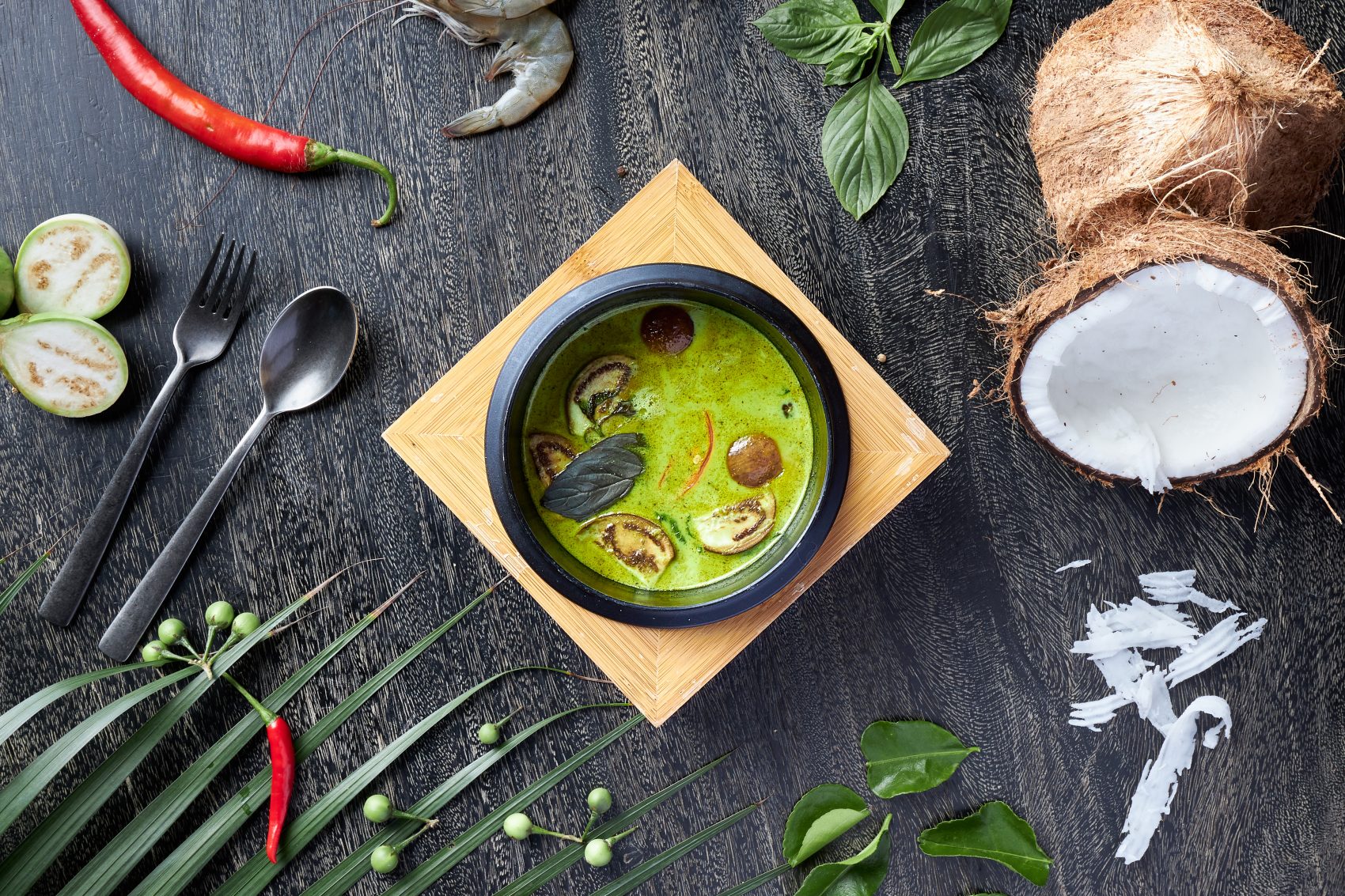 Shrimps, small and crispy eggplants, green curry paste, coconut milk, sweet basil and kaffir leave.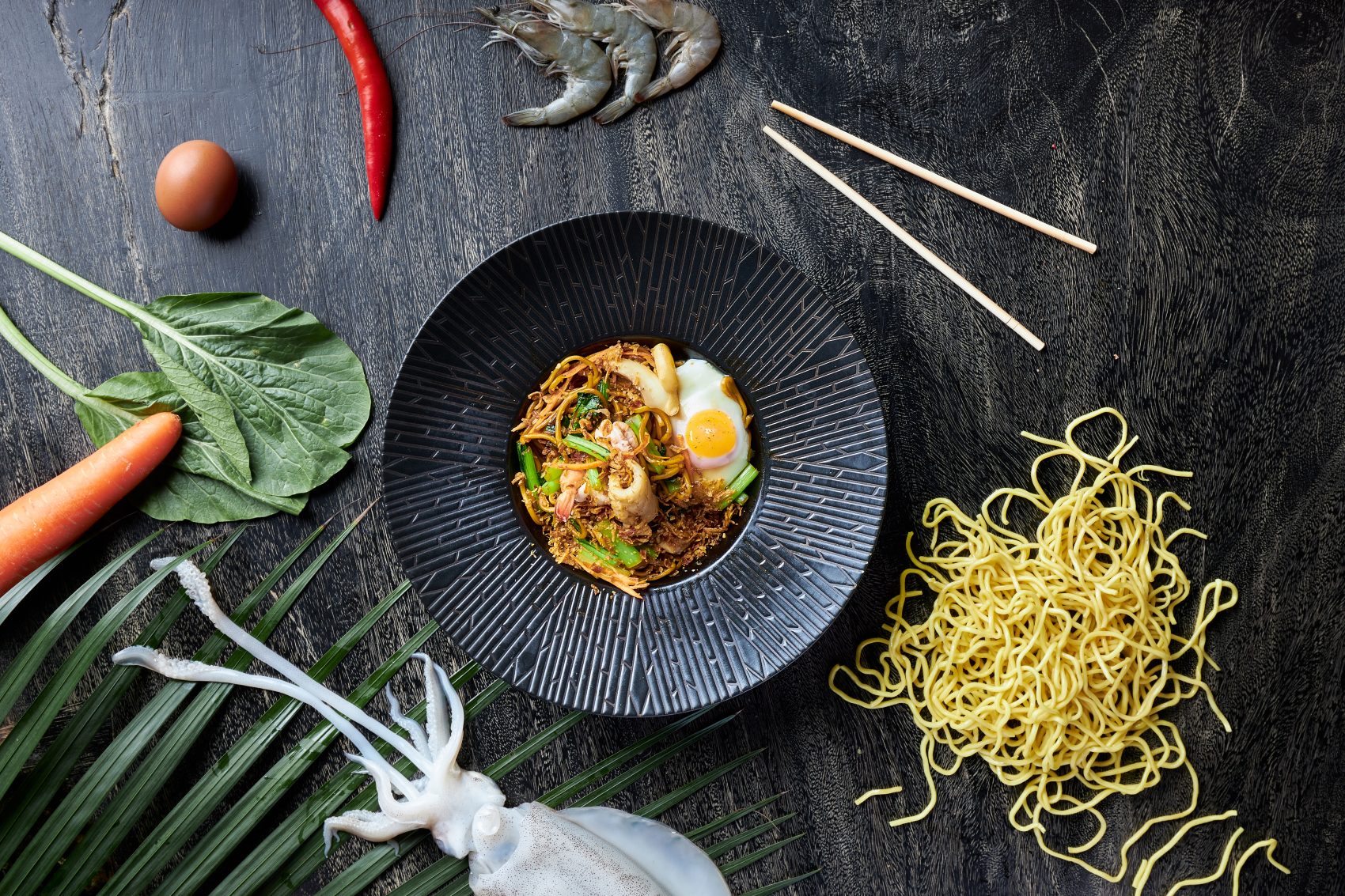 Shrimps, fish, squid, yellow egg noodles, fried onion, choy sum and poach egg.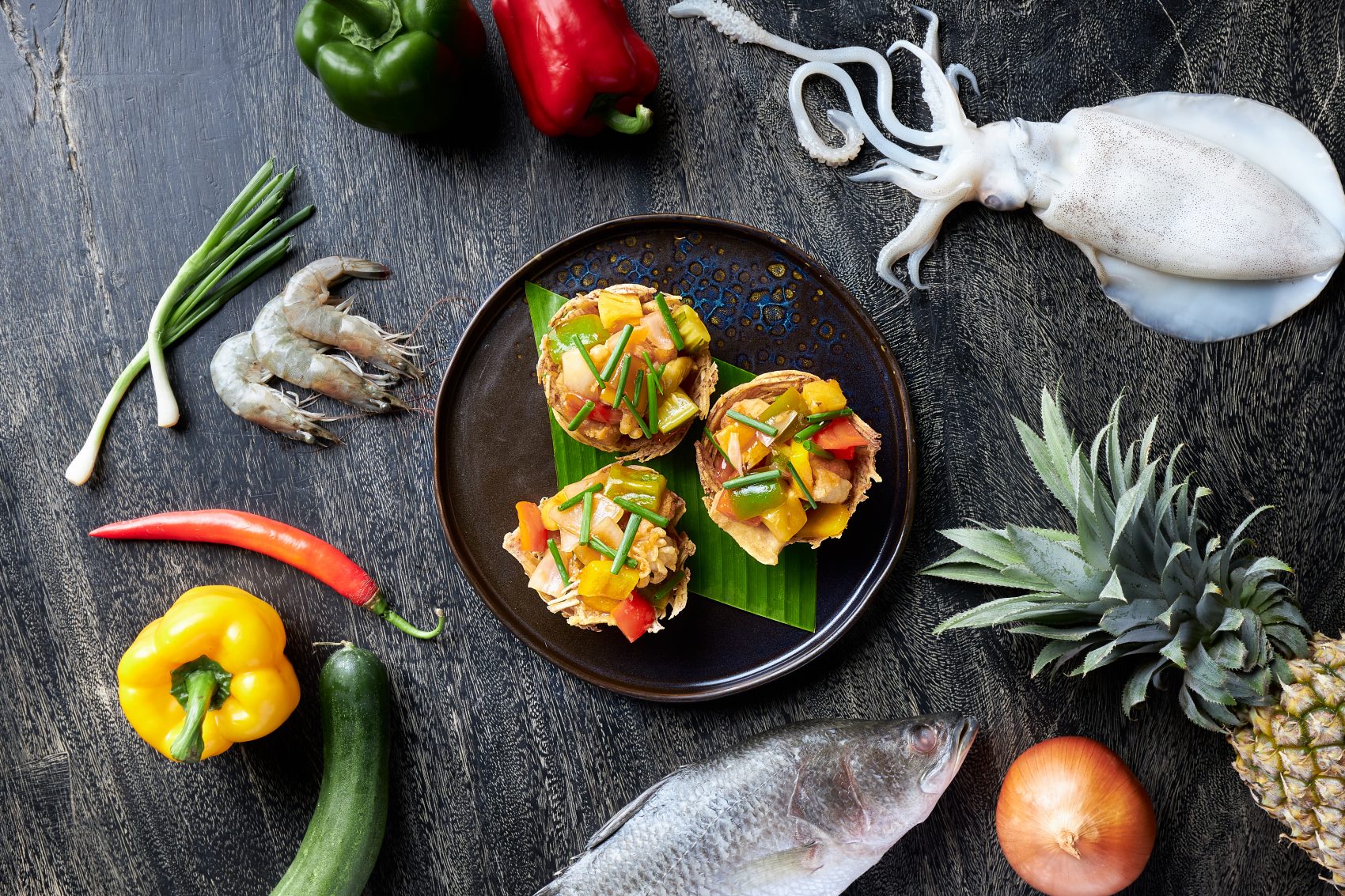 Shrimps, Fish, squid, bell pepper, cucumber, pineapple, onion, sweet and sour sauce.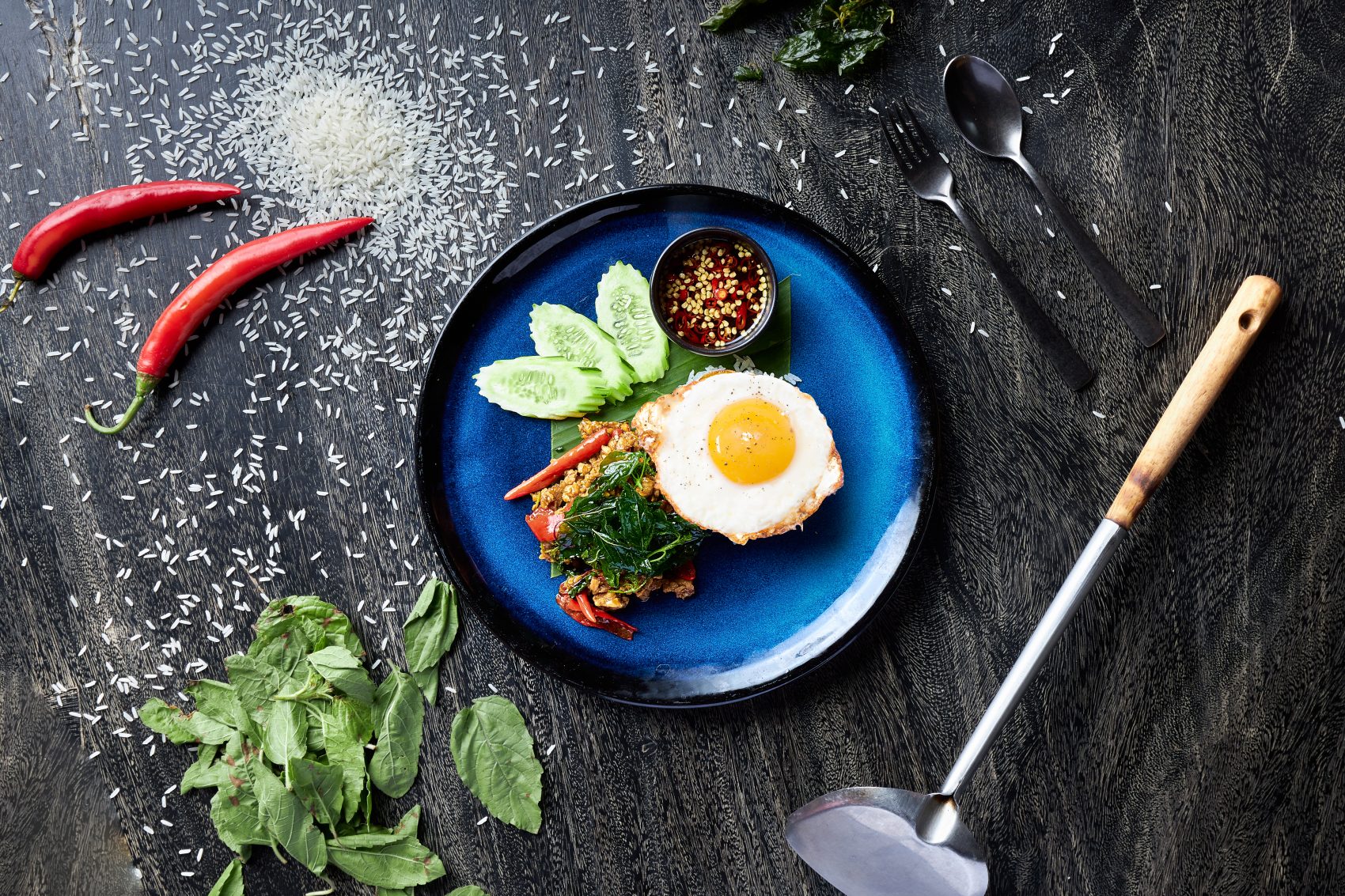 Thai Basil, Chili bird, garlic, fried egg
Chicken 299 ฿
Beef 349 ฿
Seafood 399 ฿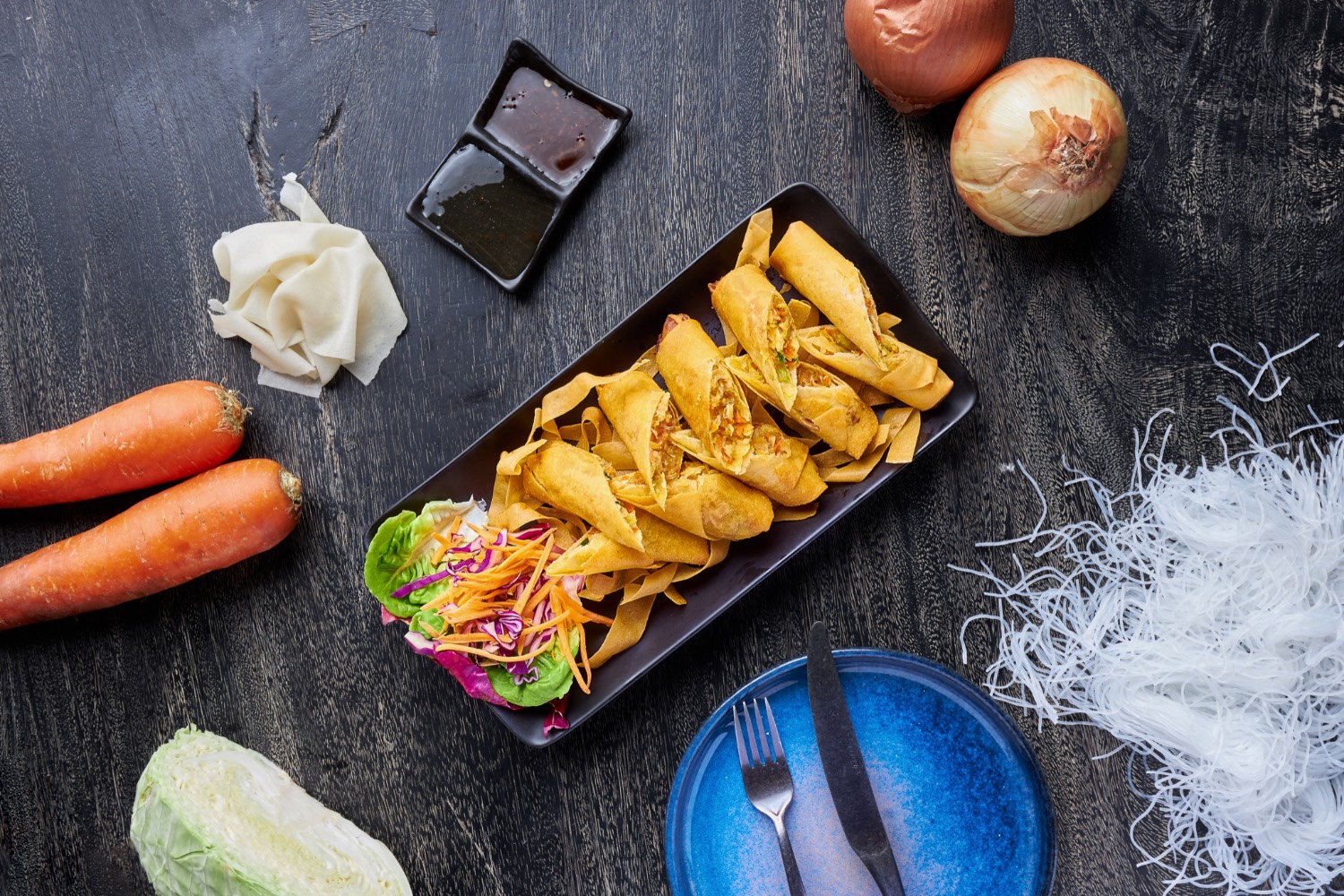 88 l  Rouleaux de printemps aux légumes
Carotte, chou, oignon, vermicelle, sauce soja.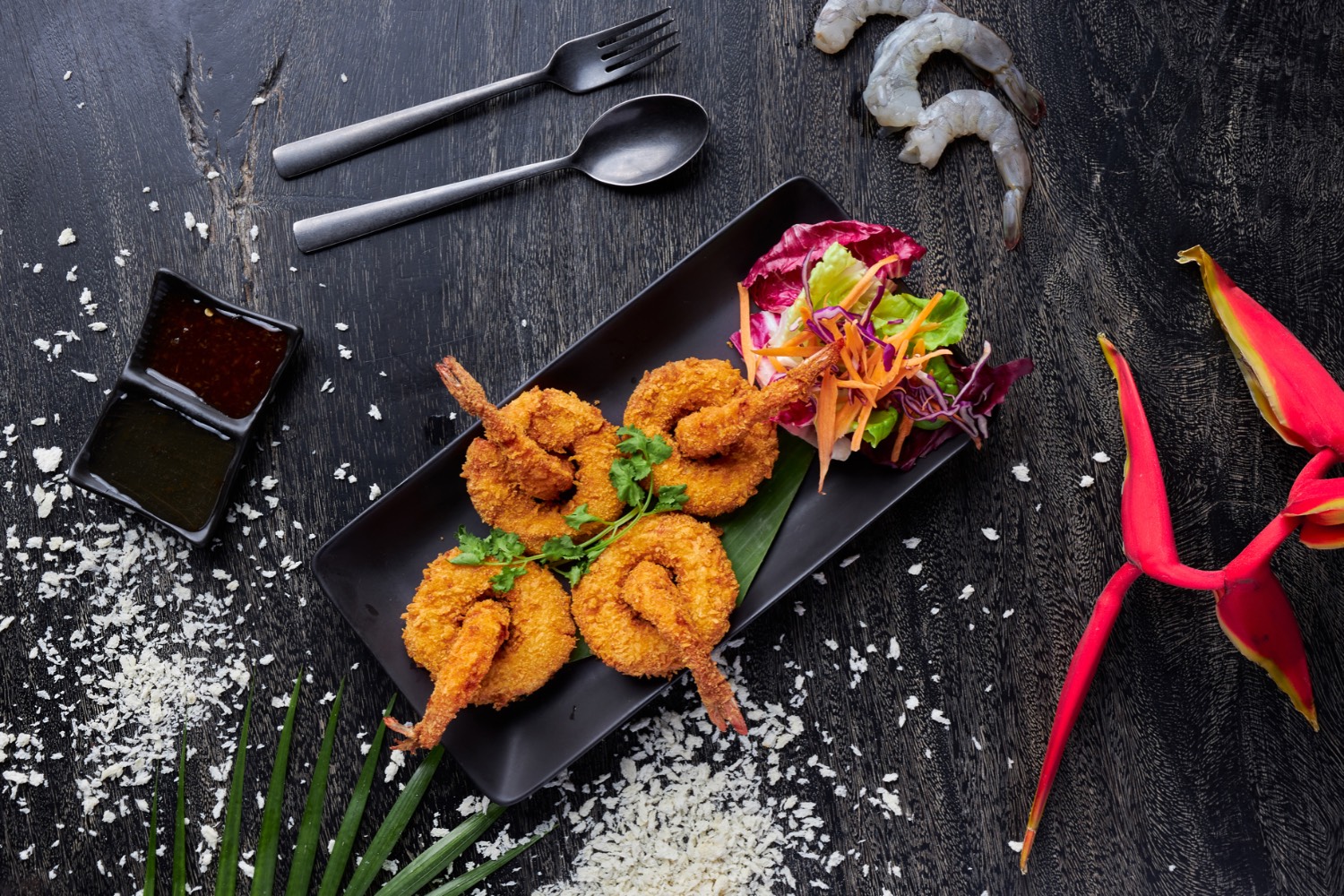 89 l  Gateaux salés aux crevettes
Crevettes, panko (chapelure japonaise), racines de coriandre (4 pieces).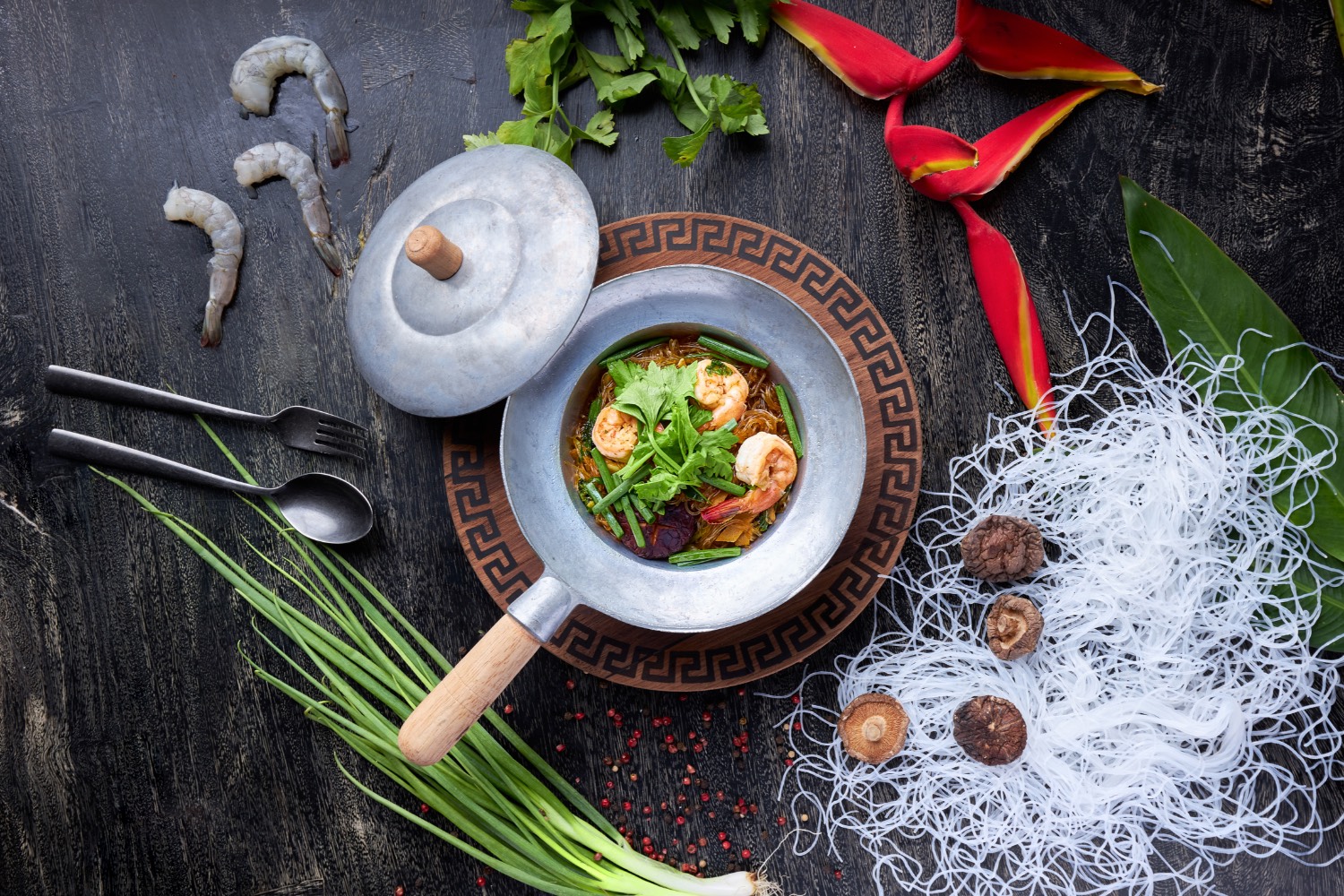 Crevette, vermicelle, gingembre.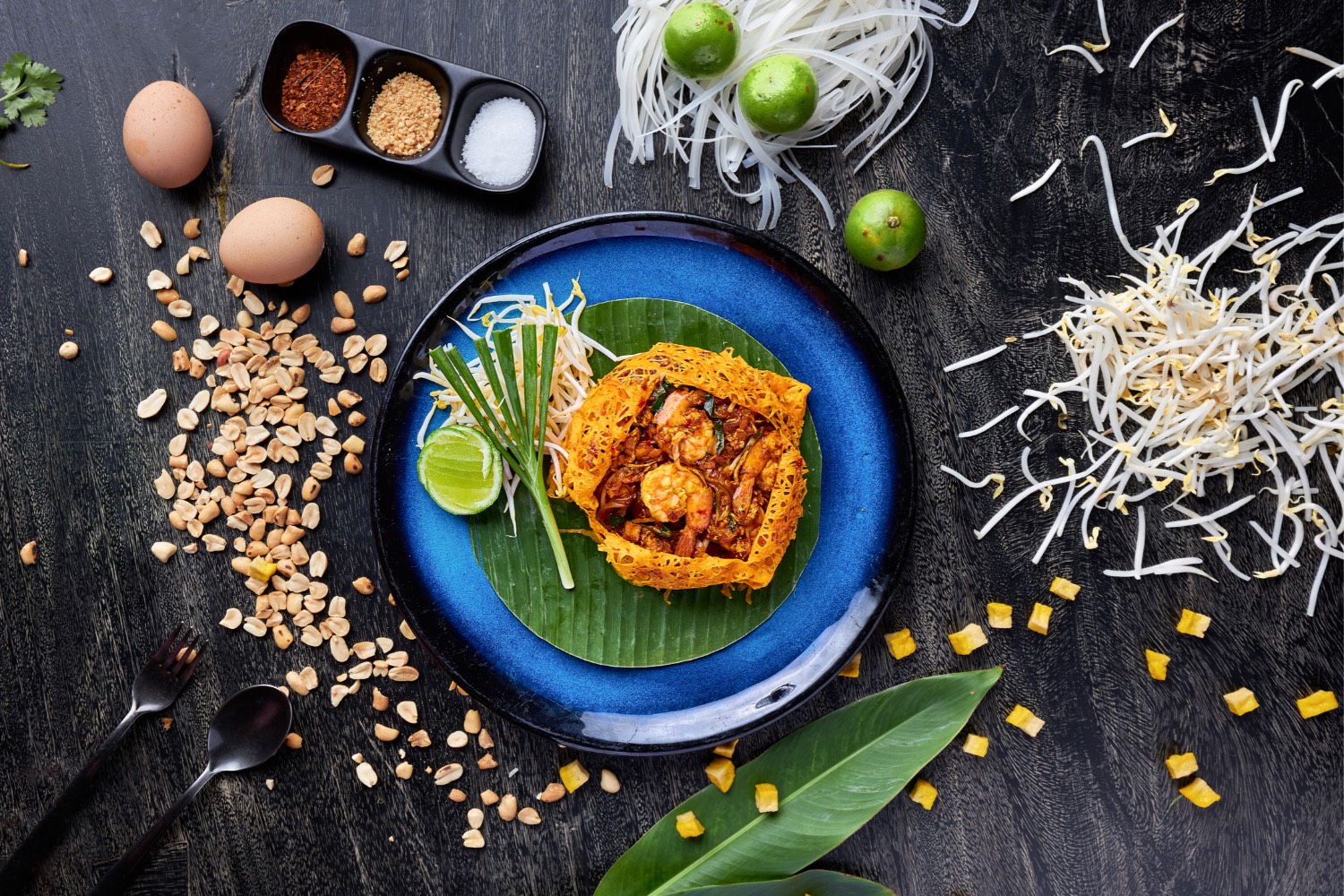 Faites votre choix entre  :
91 l  poulet
122 l  crevette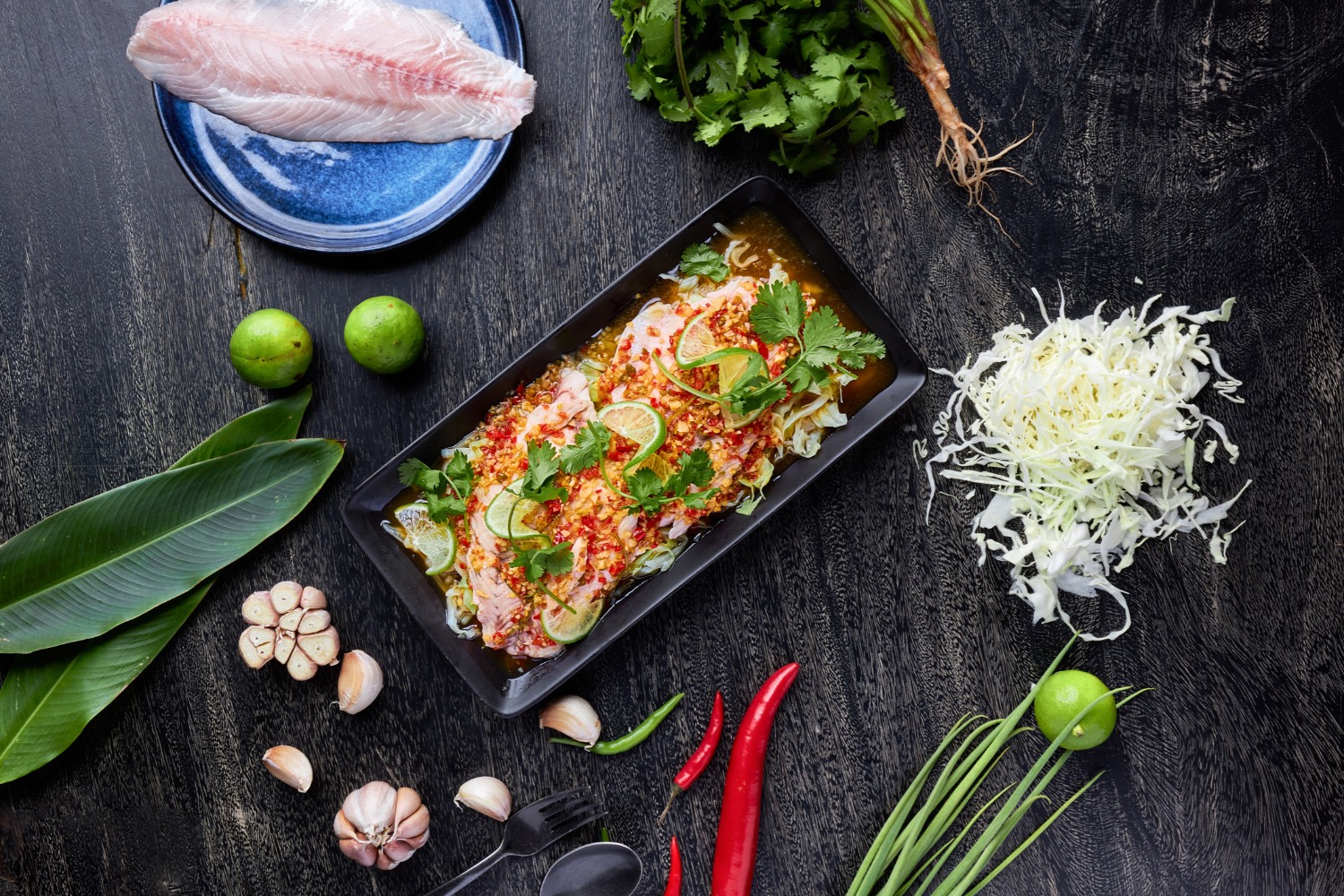 92 l  Poisson au citron vert
Snapper, citron vert, chou Chinois, ail.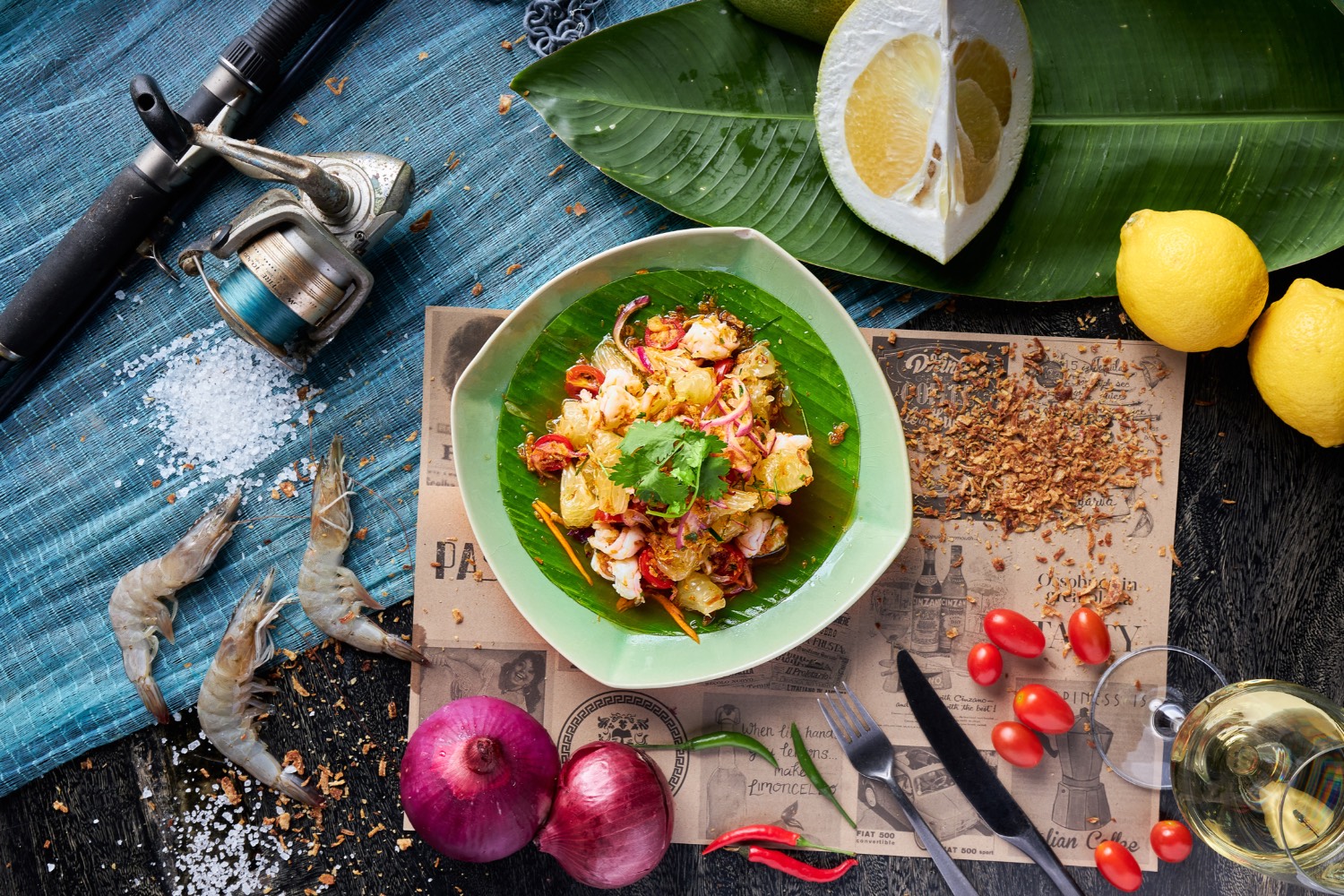 13 l Pomelo salade (salade Thaïlandaise)
Pamplemousse, crevette, échalote, poudre de noix de coco, sucre de palme.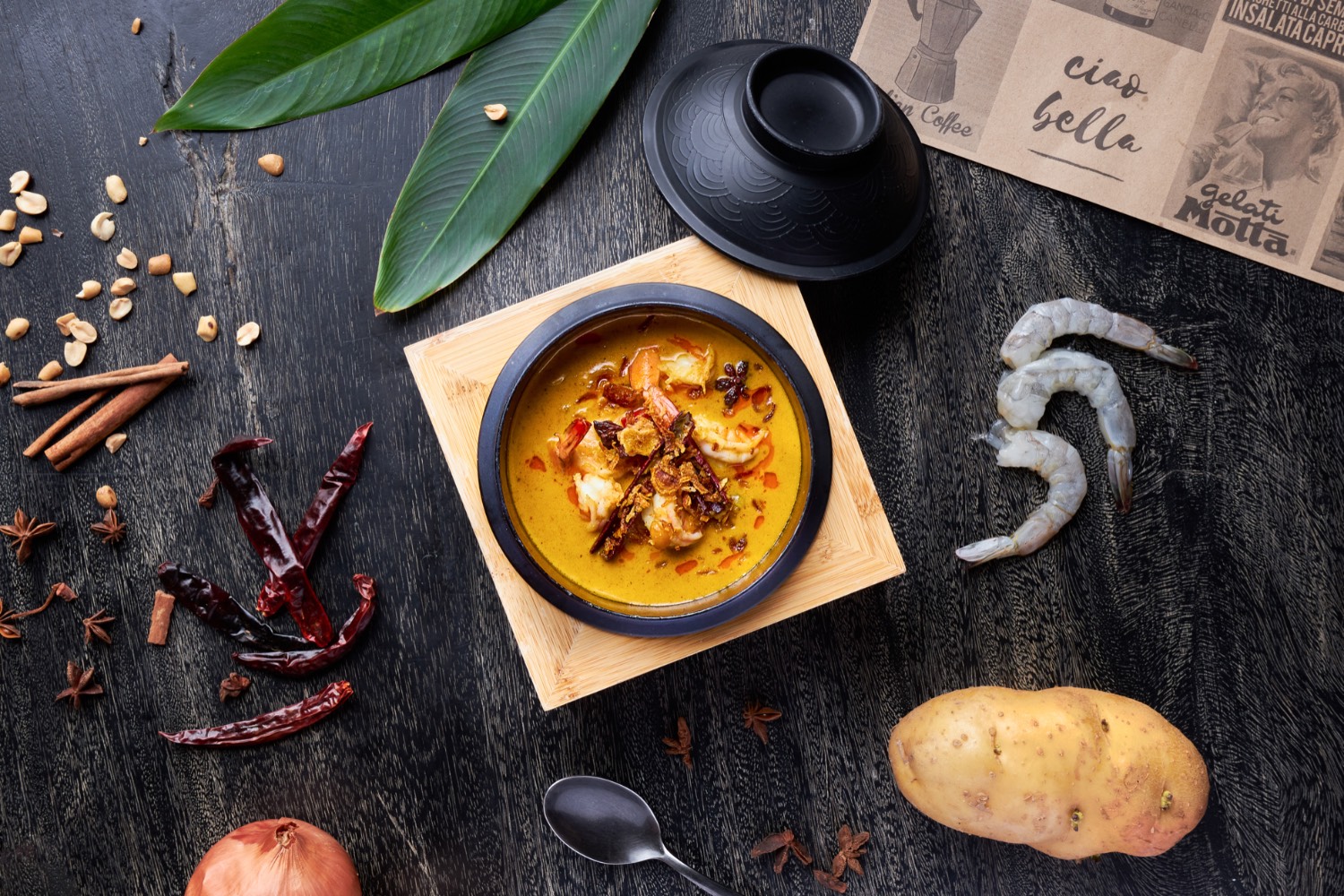 93 l  Prawn Massaman curry (s
oupe Thaïlandaise)
Coconut milk, potatoes, cinnamon, pine nuts, shrimps, onions.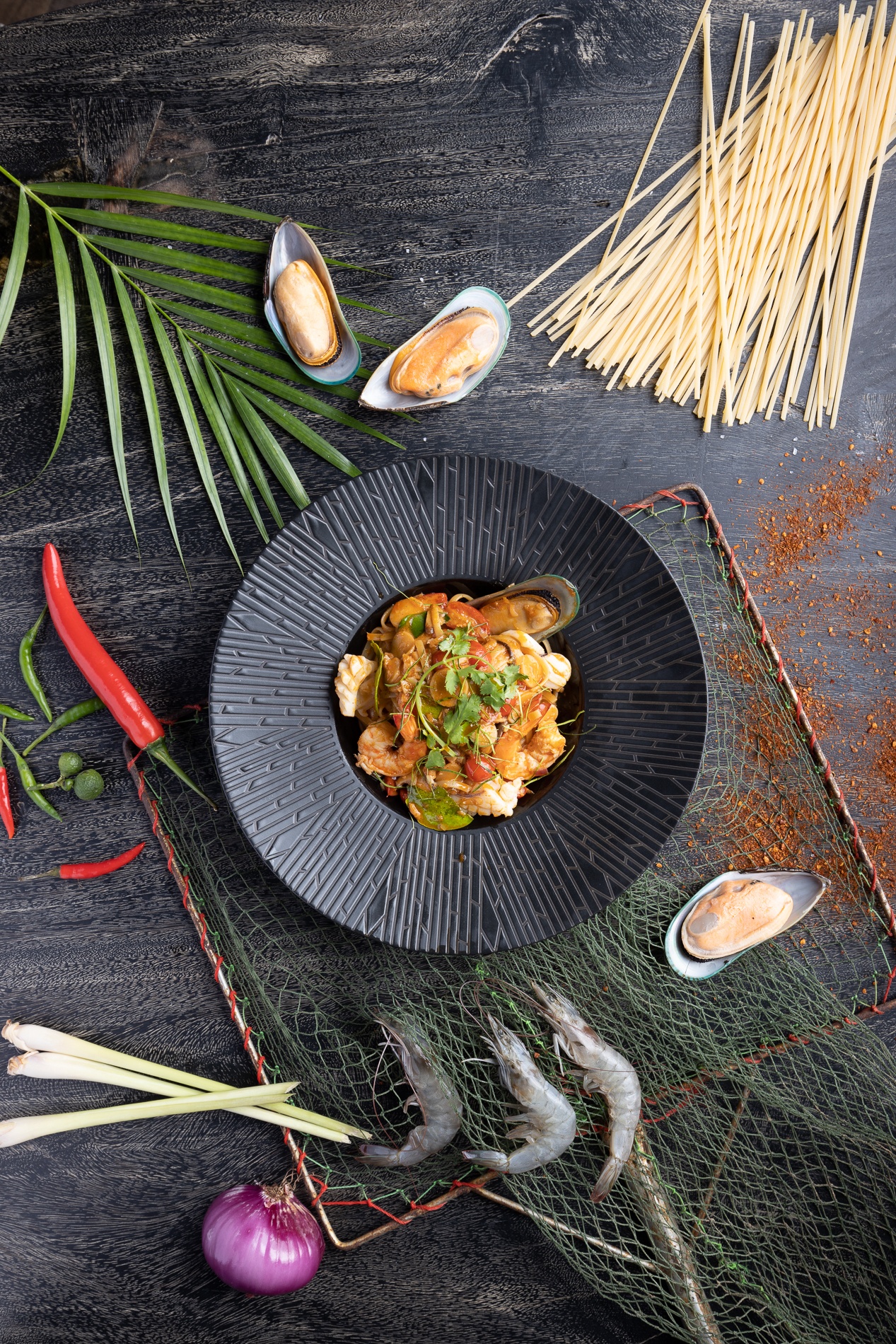 Avec crevettes, citronnelle, citron vert, combava, pate de chili.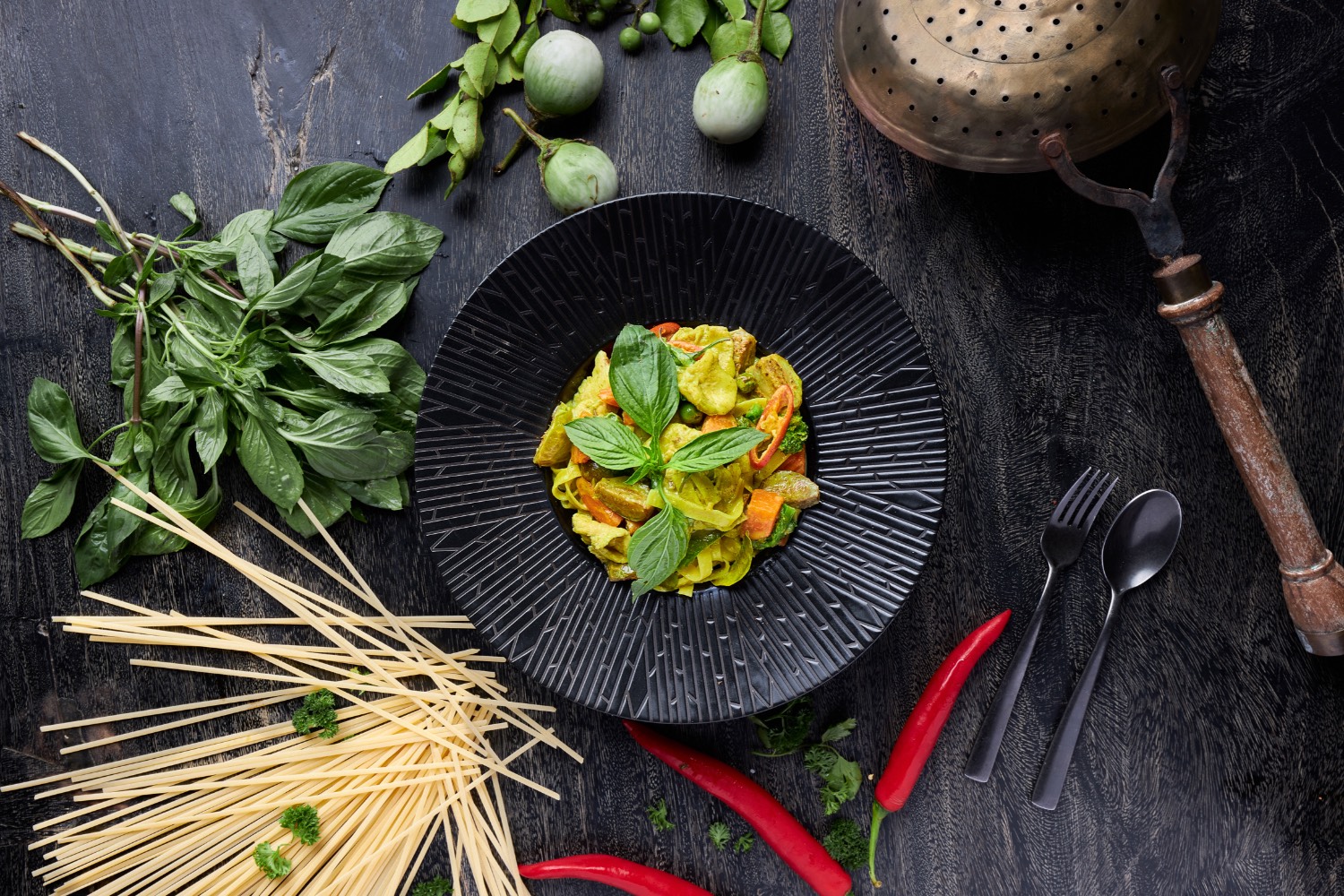 39 l  Tagliatelle curry vert
Avec pates de curry vert, poulet, broccoli, aubergine, carotte, basilic.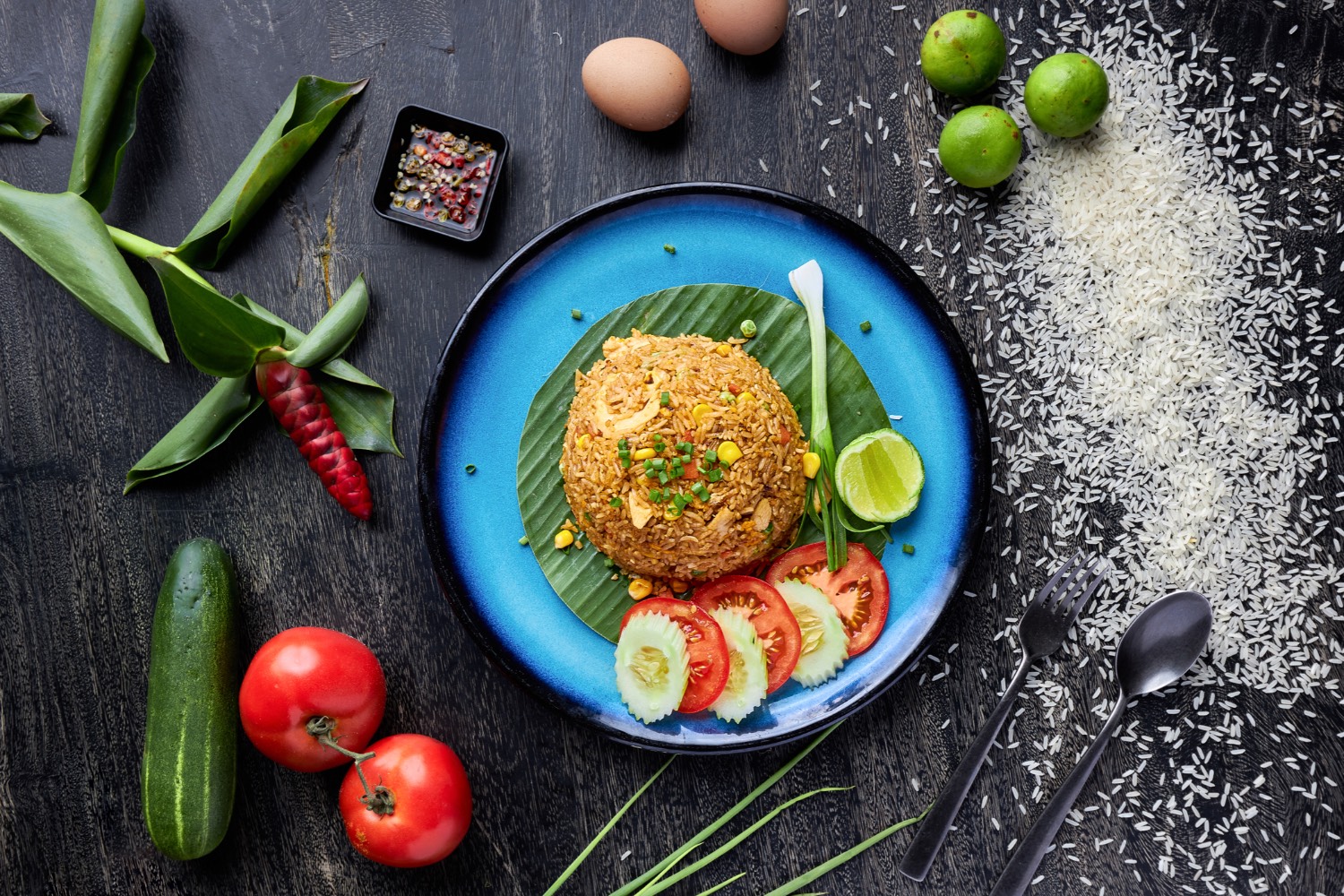 94 l  Avec poulet
123 l  Avec fruits de mer (crevettes & calamar)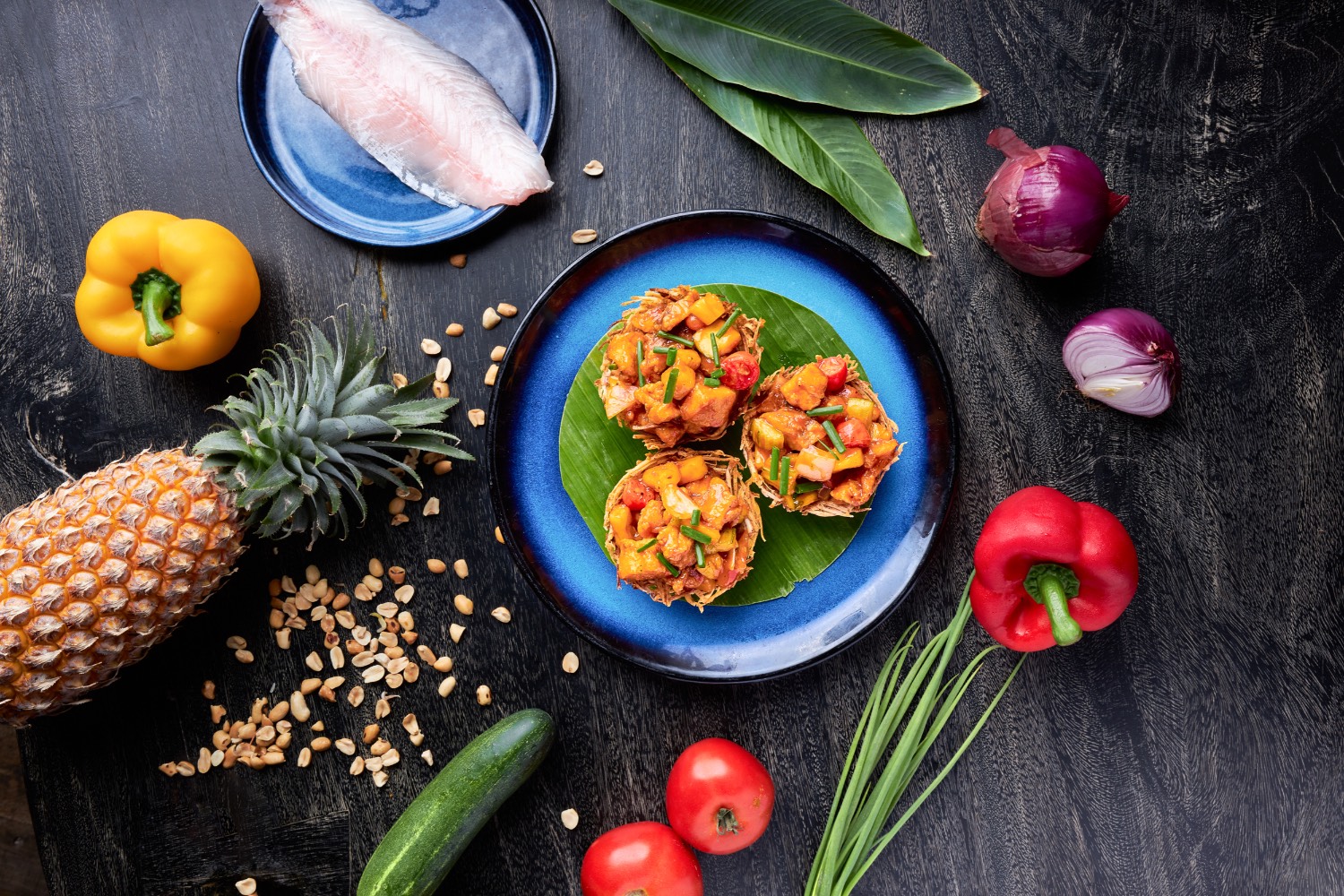 95 l  Poisson avec sauce aigre douce
Snapper, concombre, ananas, tomates, oignon.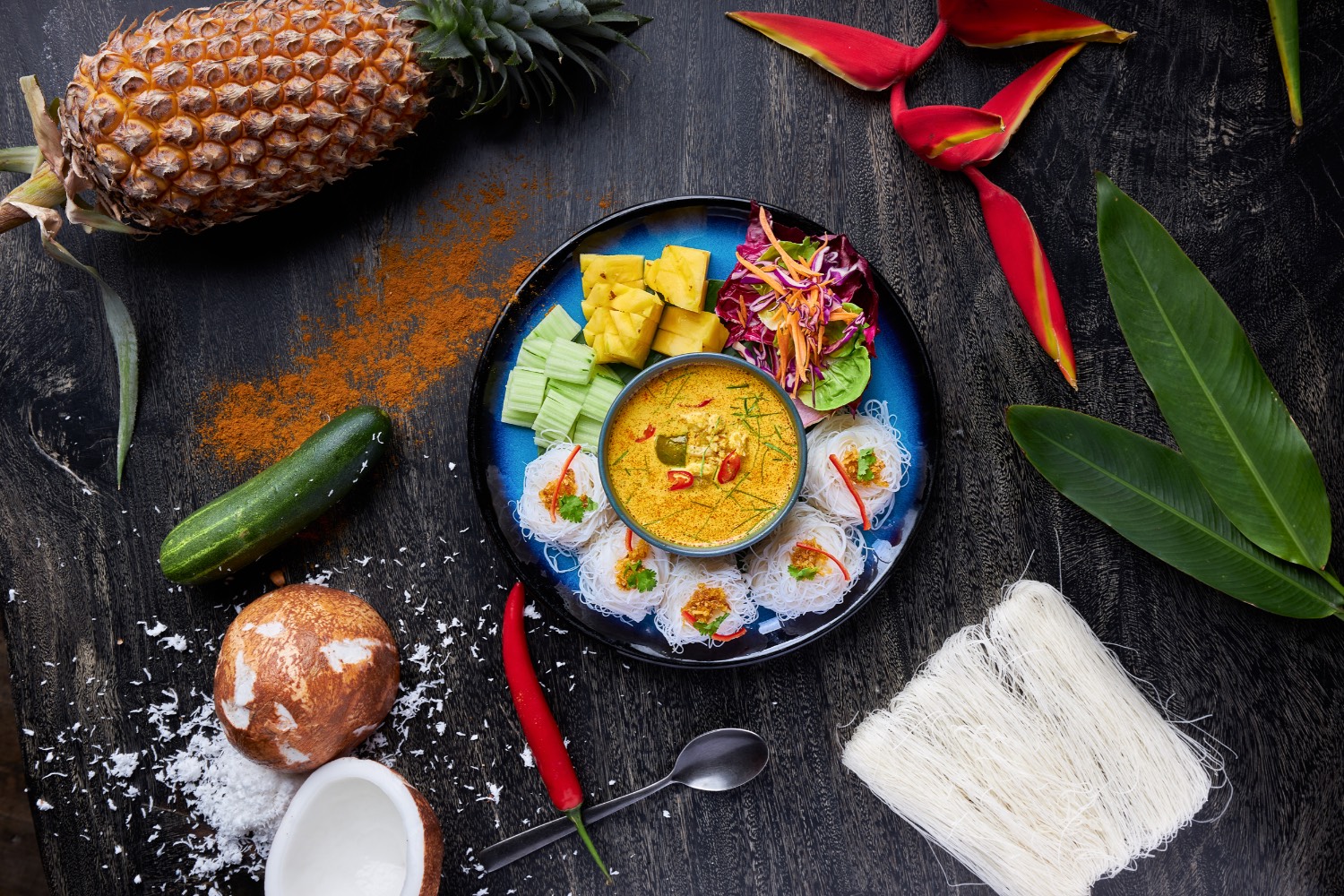 96 l  Crabe au curry jaune
Pate de curry jaune, crabe, nouille de riz.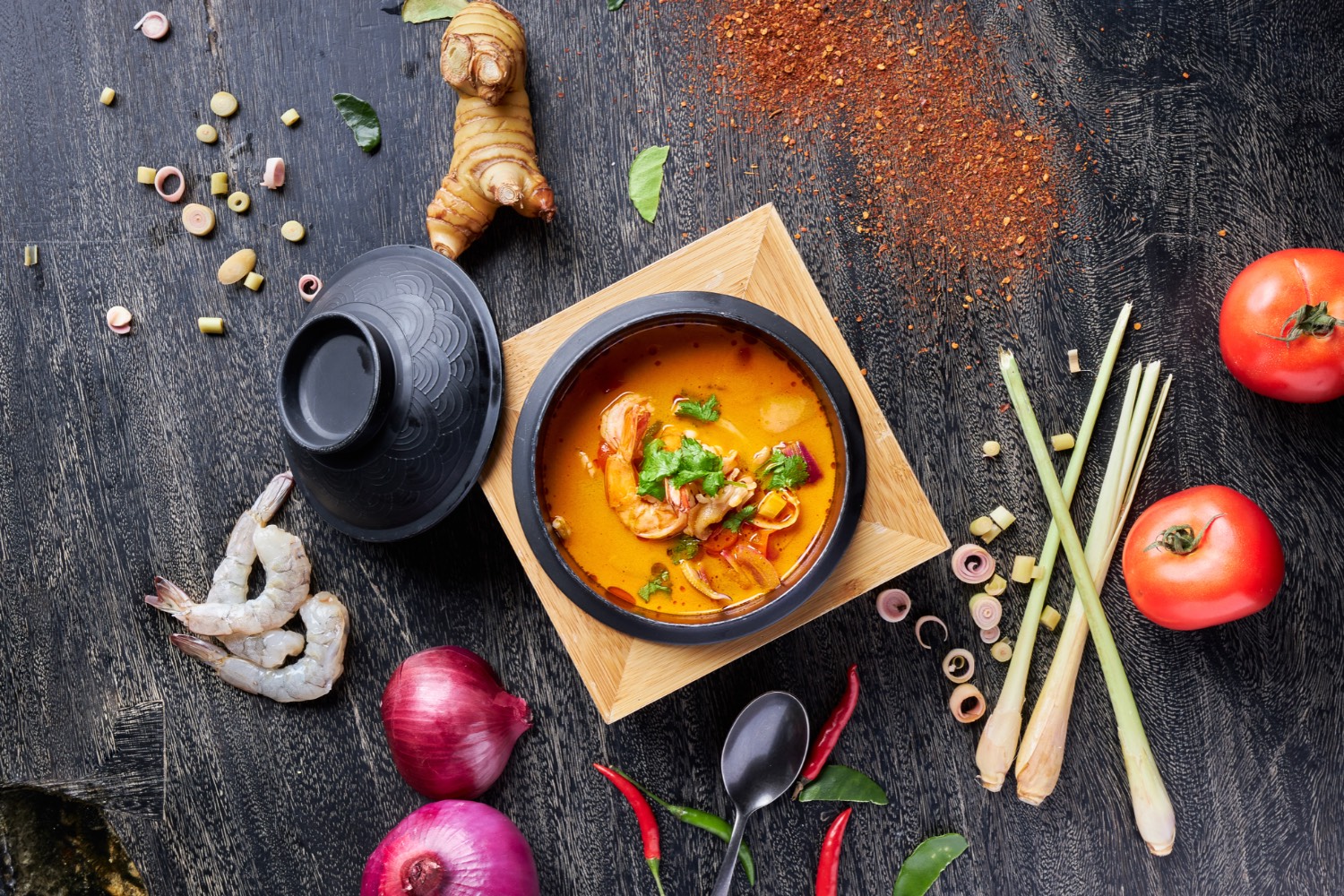 Soupe Thai aux fruits de mer