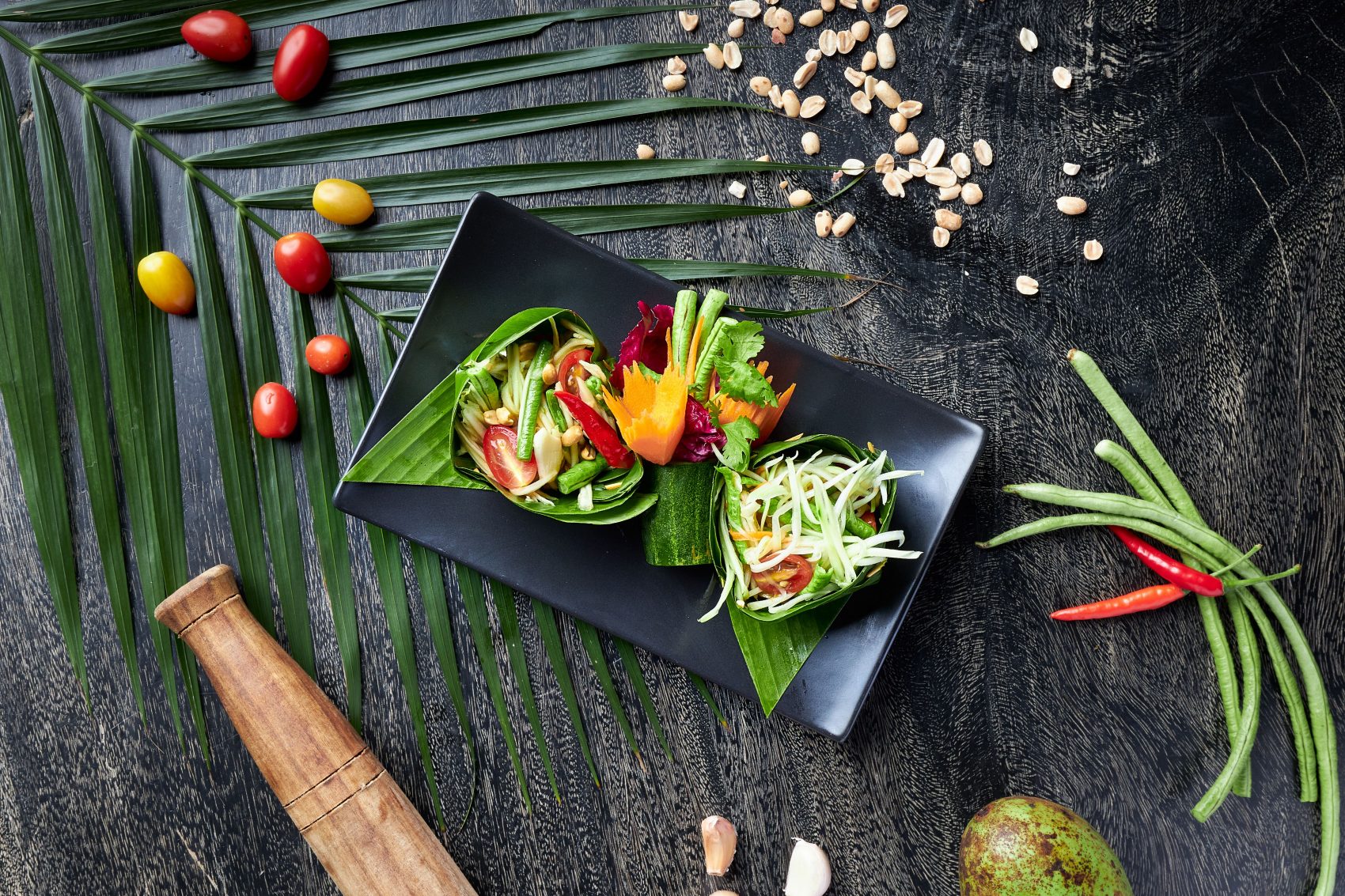 Green mango, papaya, cherry tomatoes, string beans, garlic, chili bird, peanuts and fish sauce.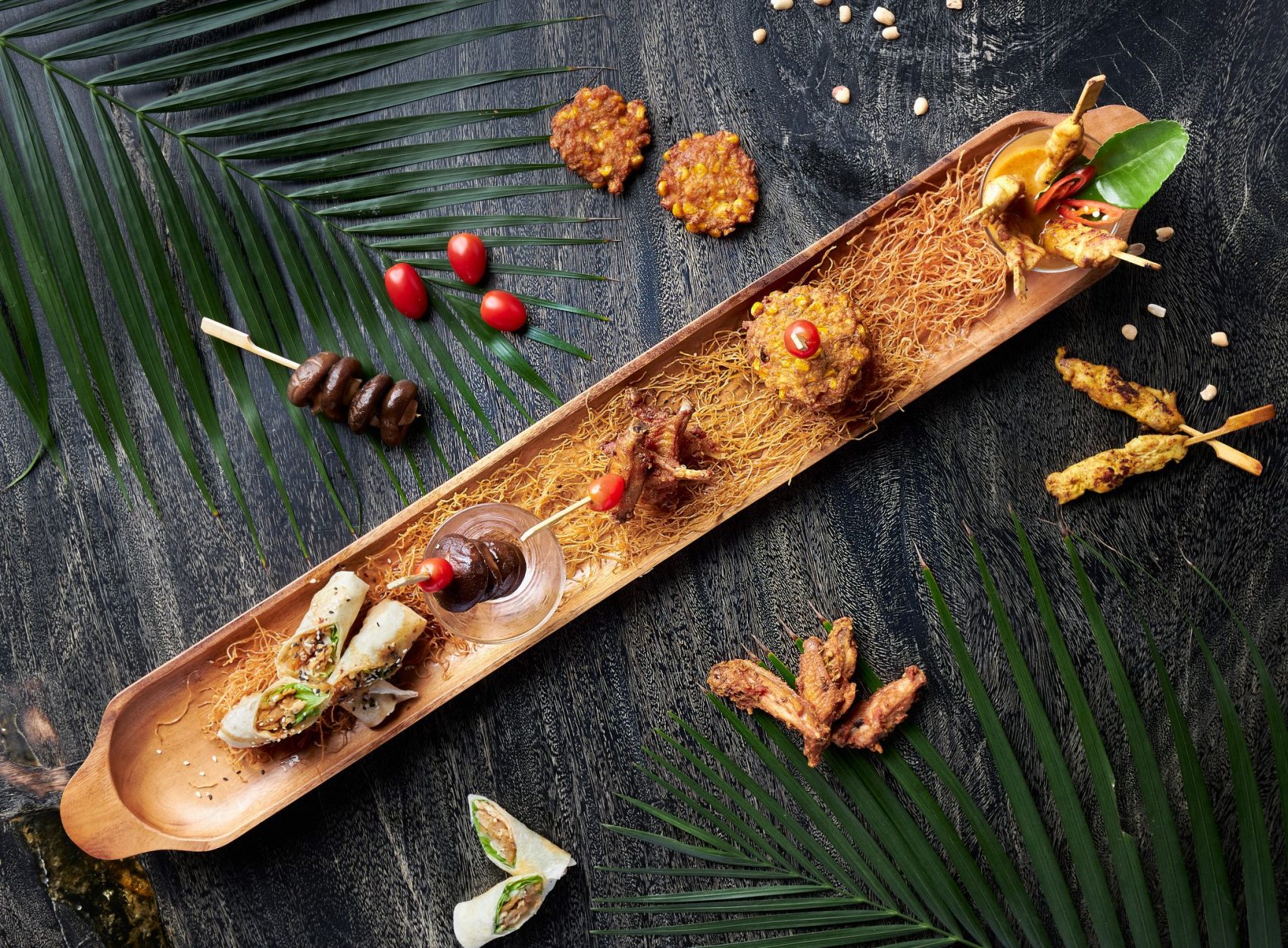 Vegetable fresh spring rolls, shitake mushrooms oyster sauce, fried chicken wings, corn cake, chicken satay and peanuts sauce.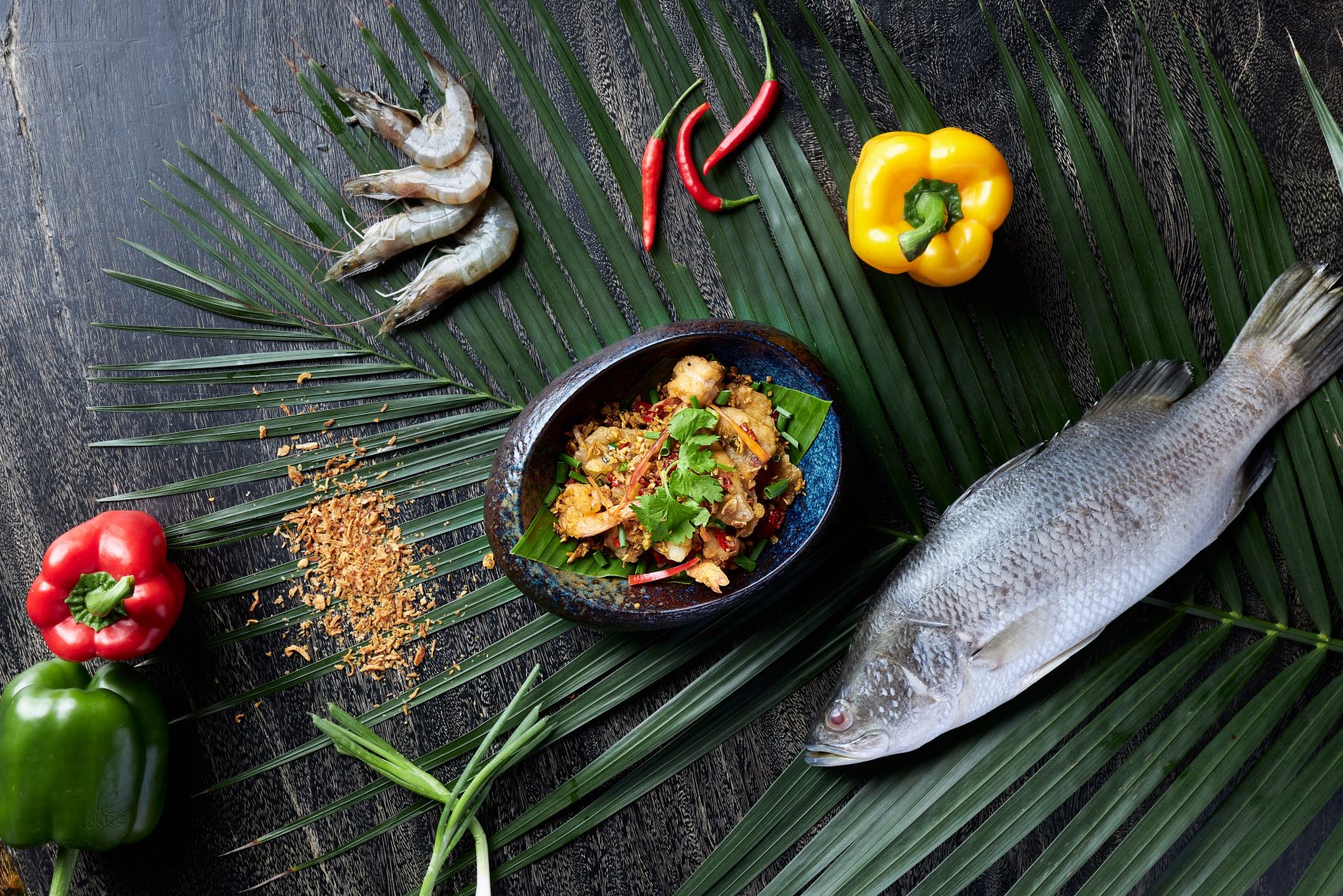 Shrimps, fish, squid, chili bird, sweet chili garlic, fresh coriander, salt and pepper.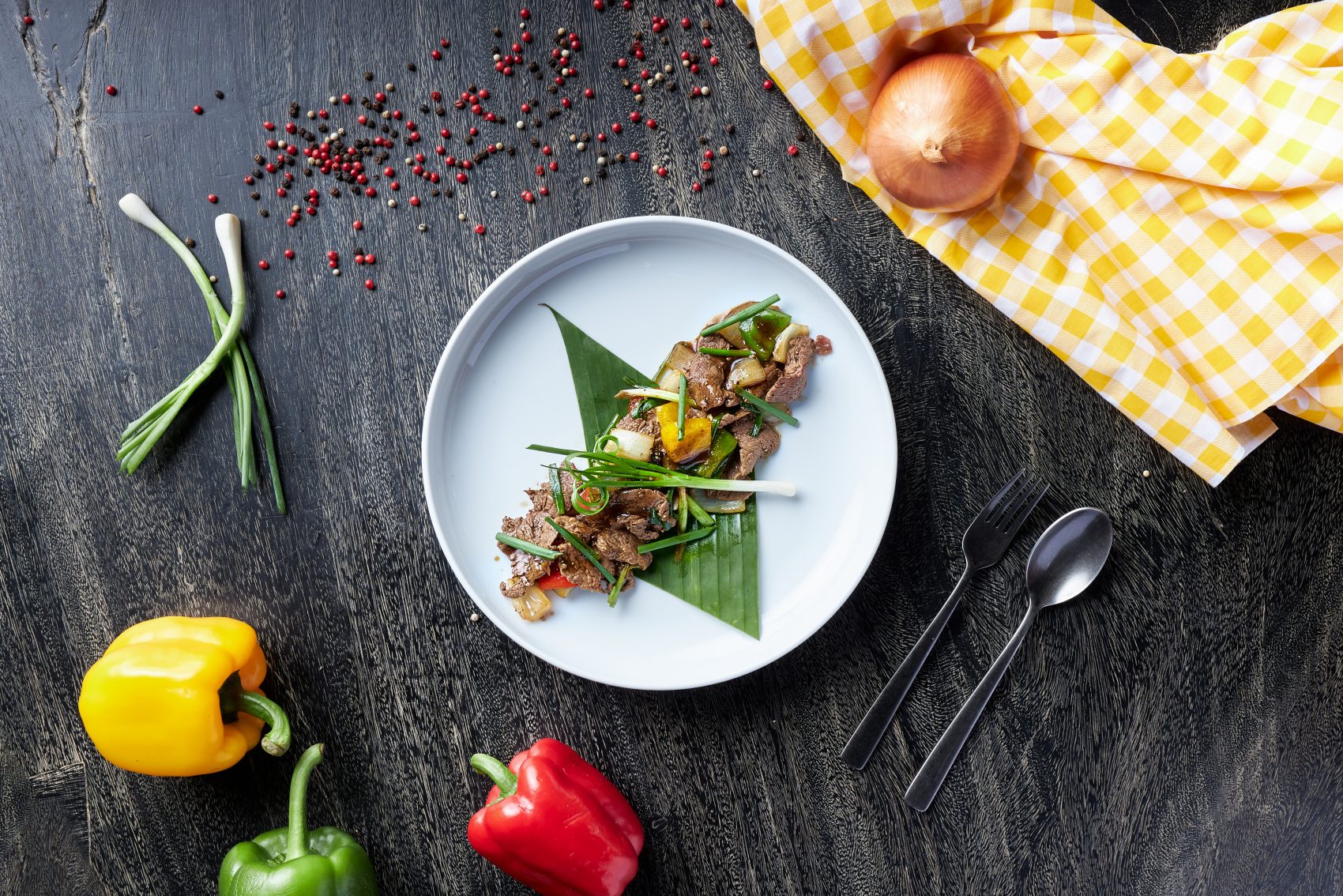 Beef, bell pepper, spring onion and black pepper sauce.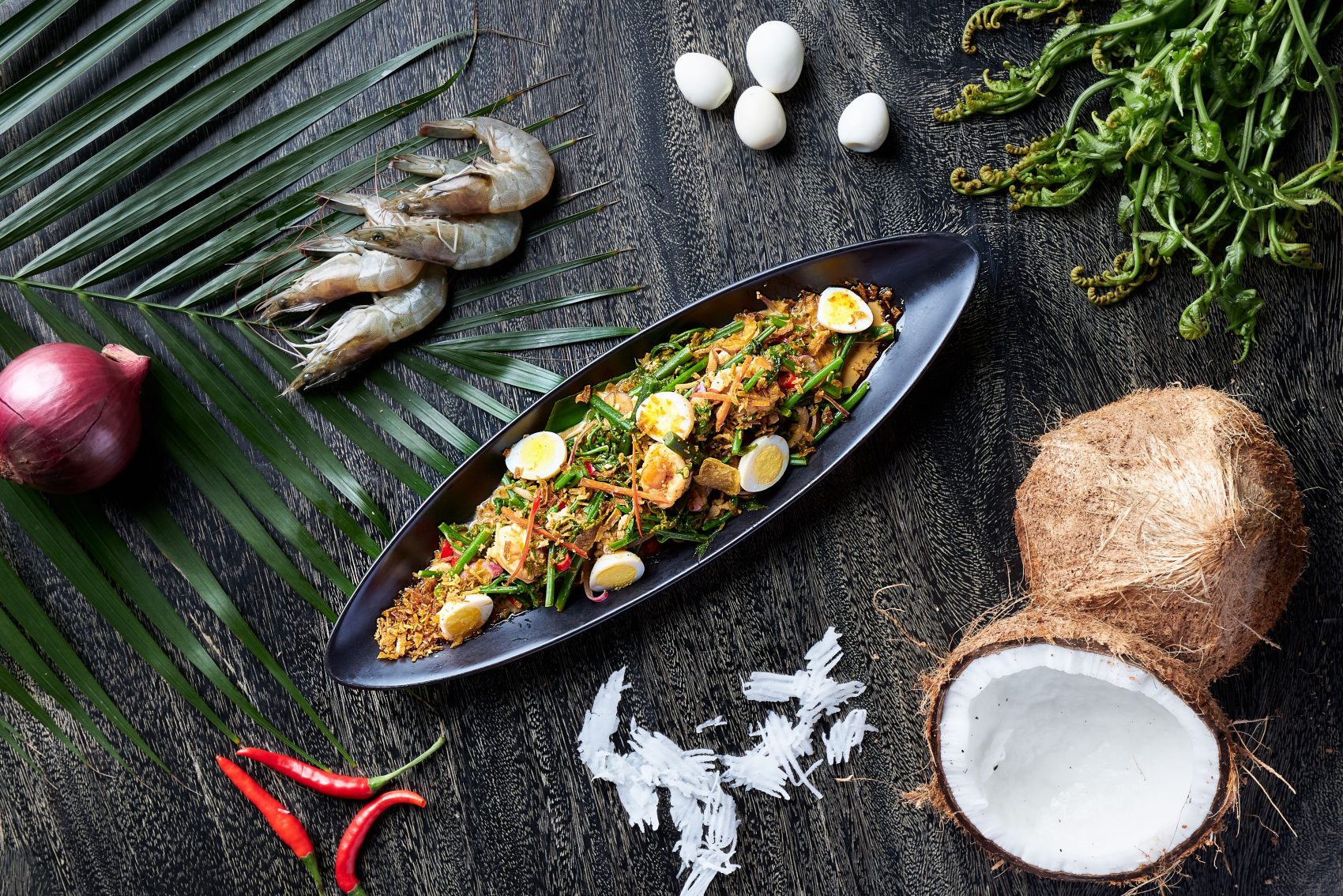 Vegetable fern, shrimps, coconut milk, chili oil, red onion, fried onion, chili bird and quail eggs..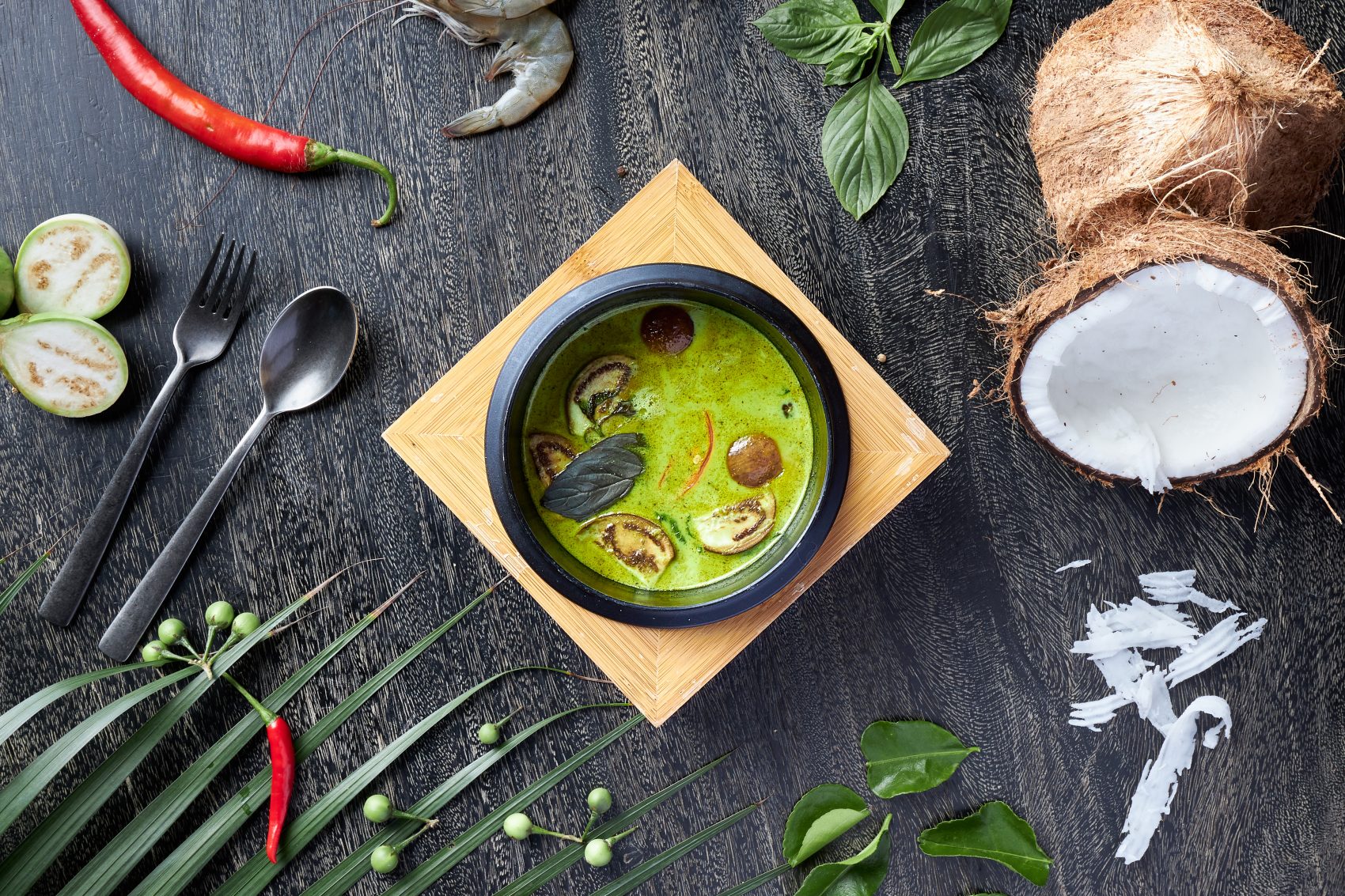 Shrimps, small and crispy eggplants, green curry paste, coconut milk, sweet basil and kaffir leave.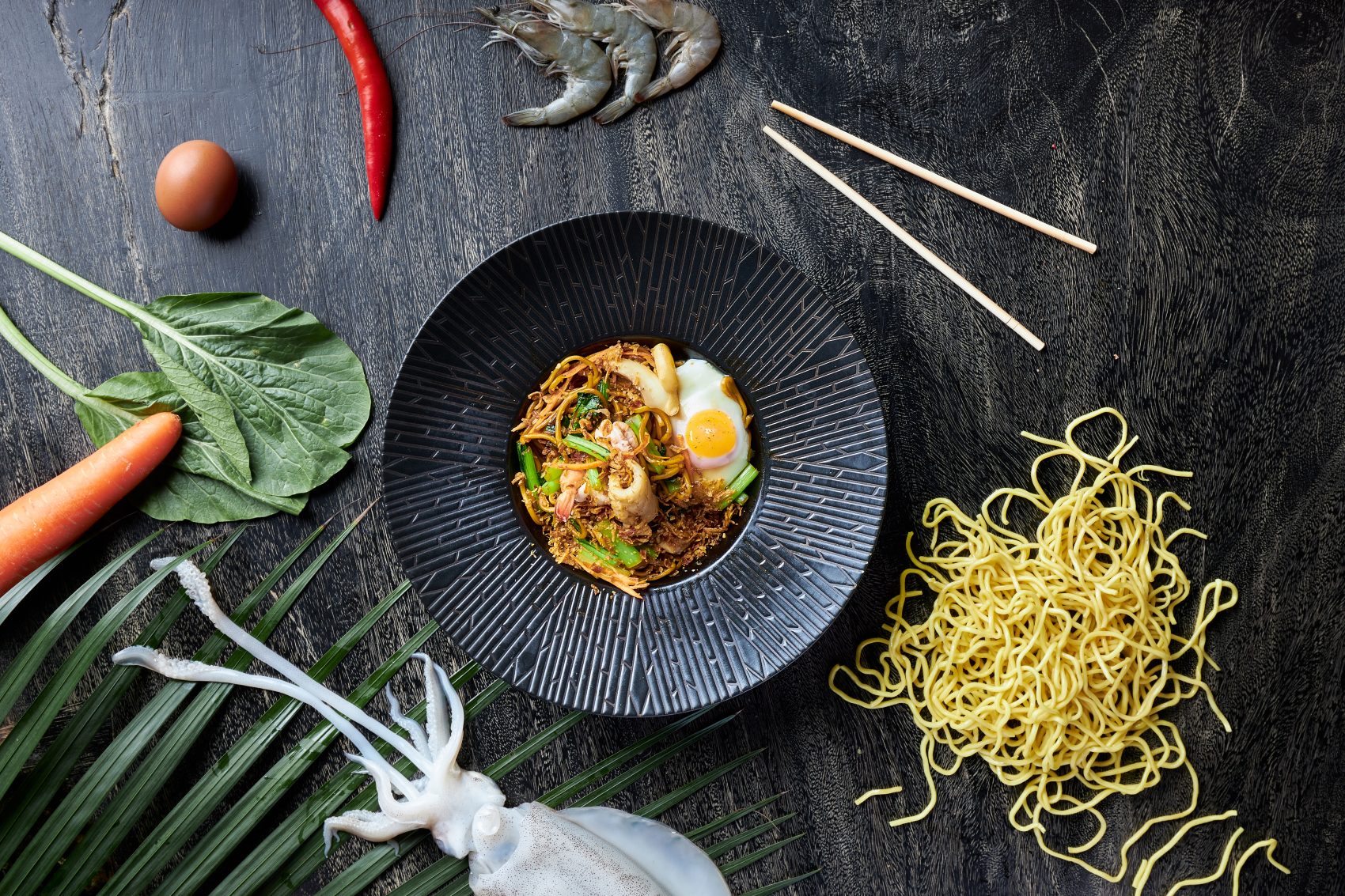 Shrimps, fish, squid, yellow egg noodles, fried onion, choy sum and poach egg.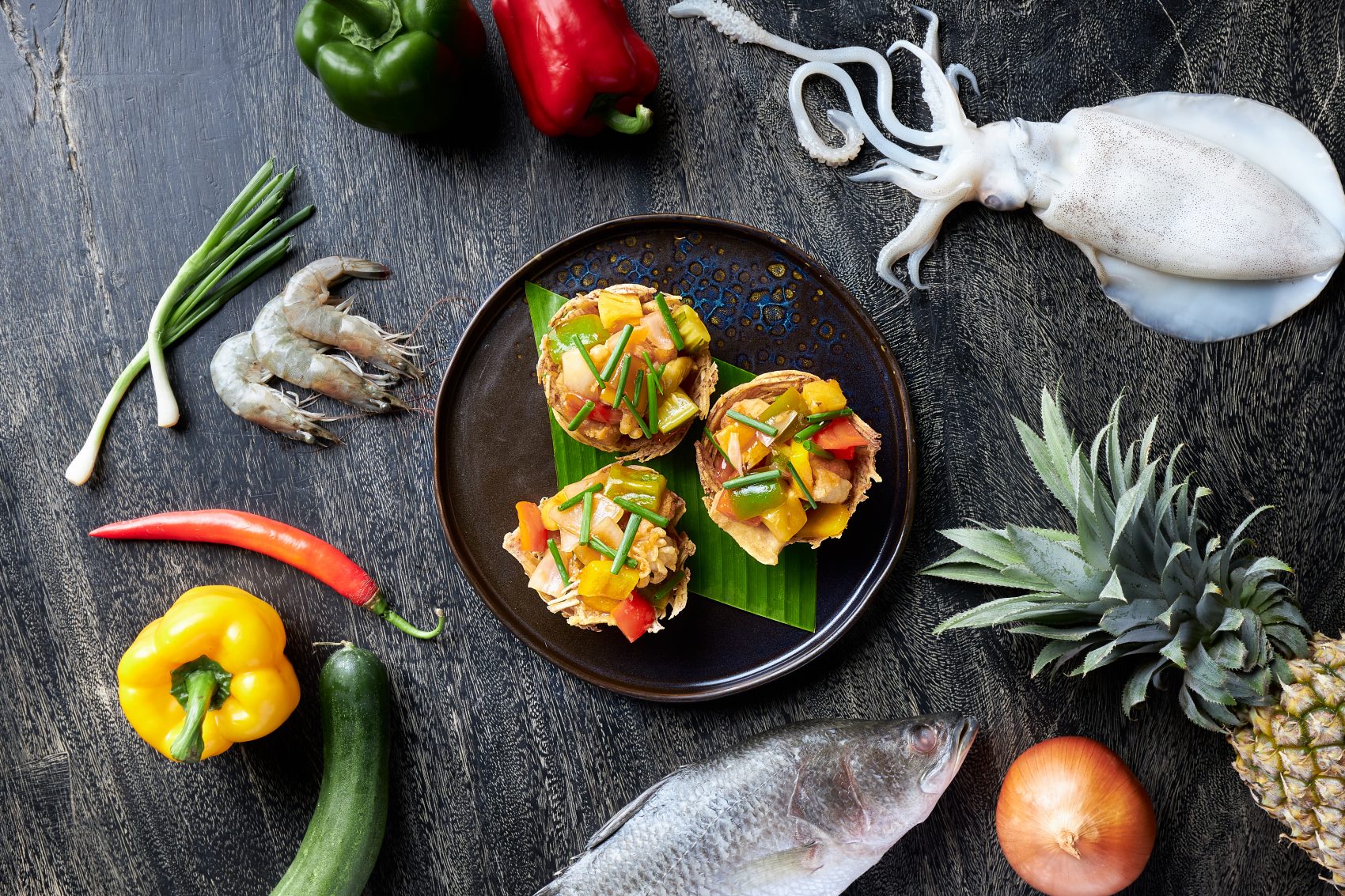 Shrimps, Fish, squid, bell pepper, cucumber, pineapple, onion, sweet and sour sauce.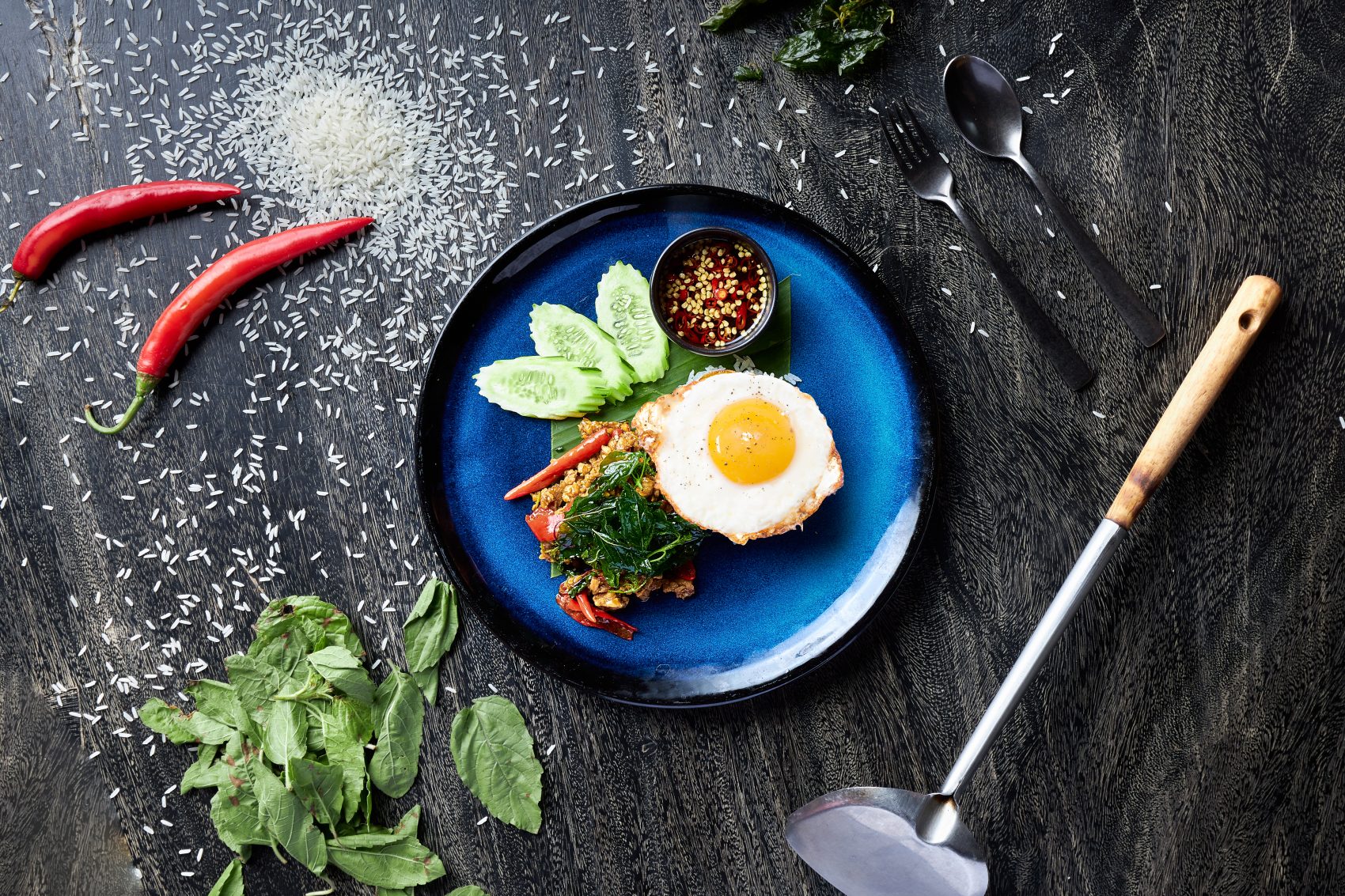 Thai Basil, Chili bird, garlic, fried egg
Chicken 299 ฿
Beef 349 ฿
Seafood 399 ฿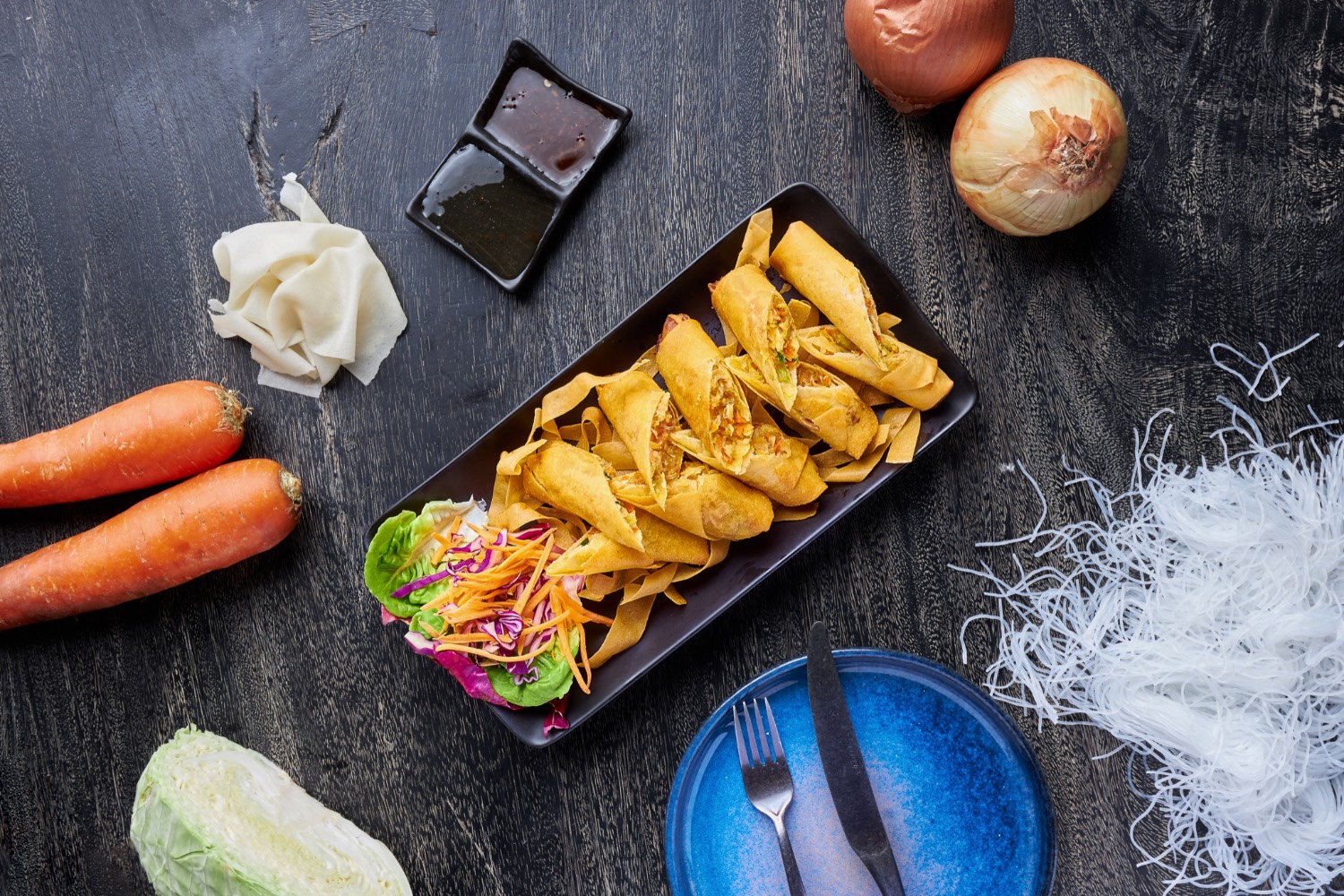 88 l Involtini primavera vegetali
Carote, cavoli, cipolle, vermicelli, salsa di soia.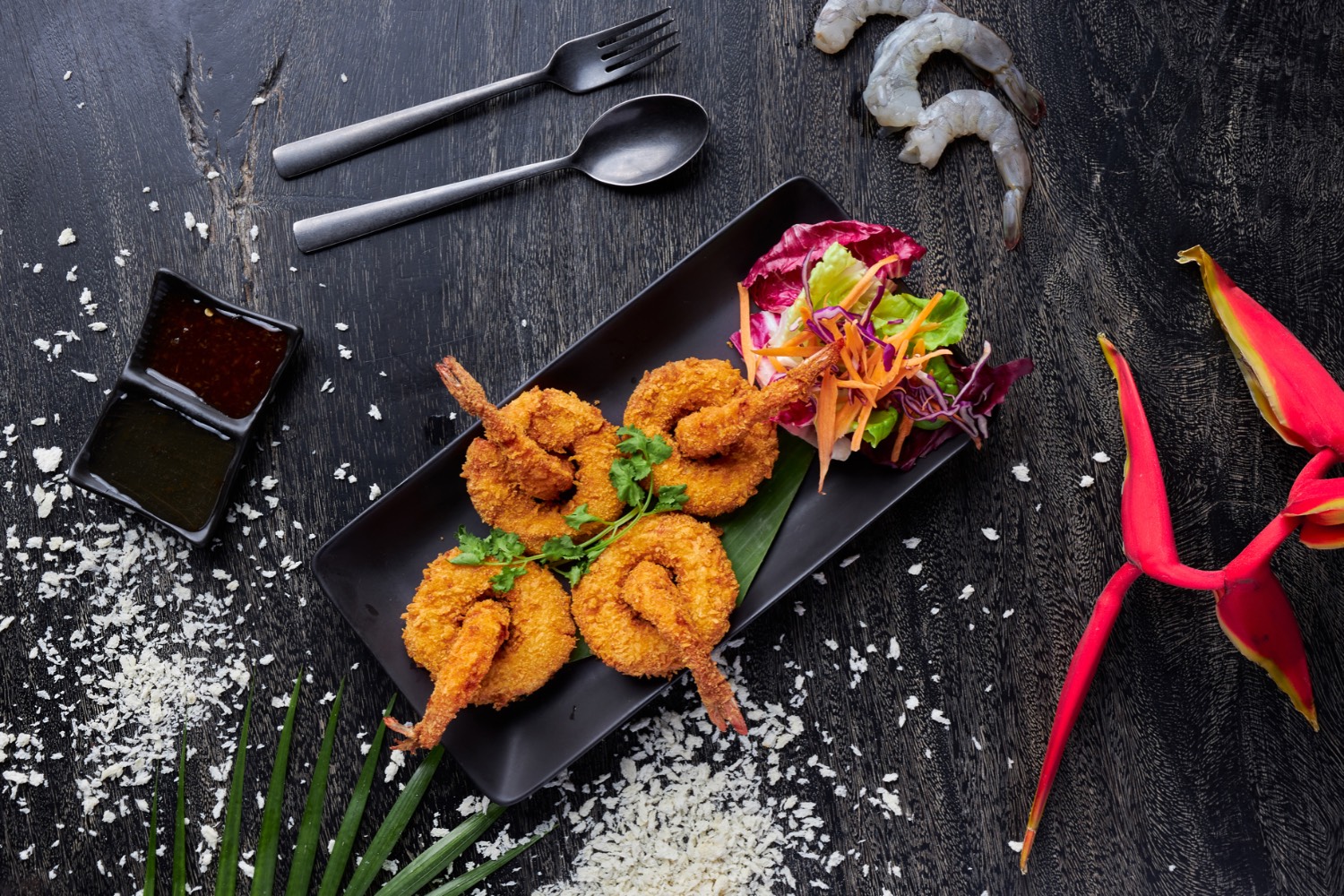 Gamberetti, panko, radici di coriandolo (4 pezzi).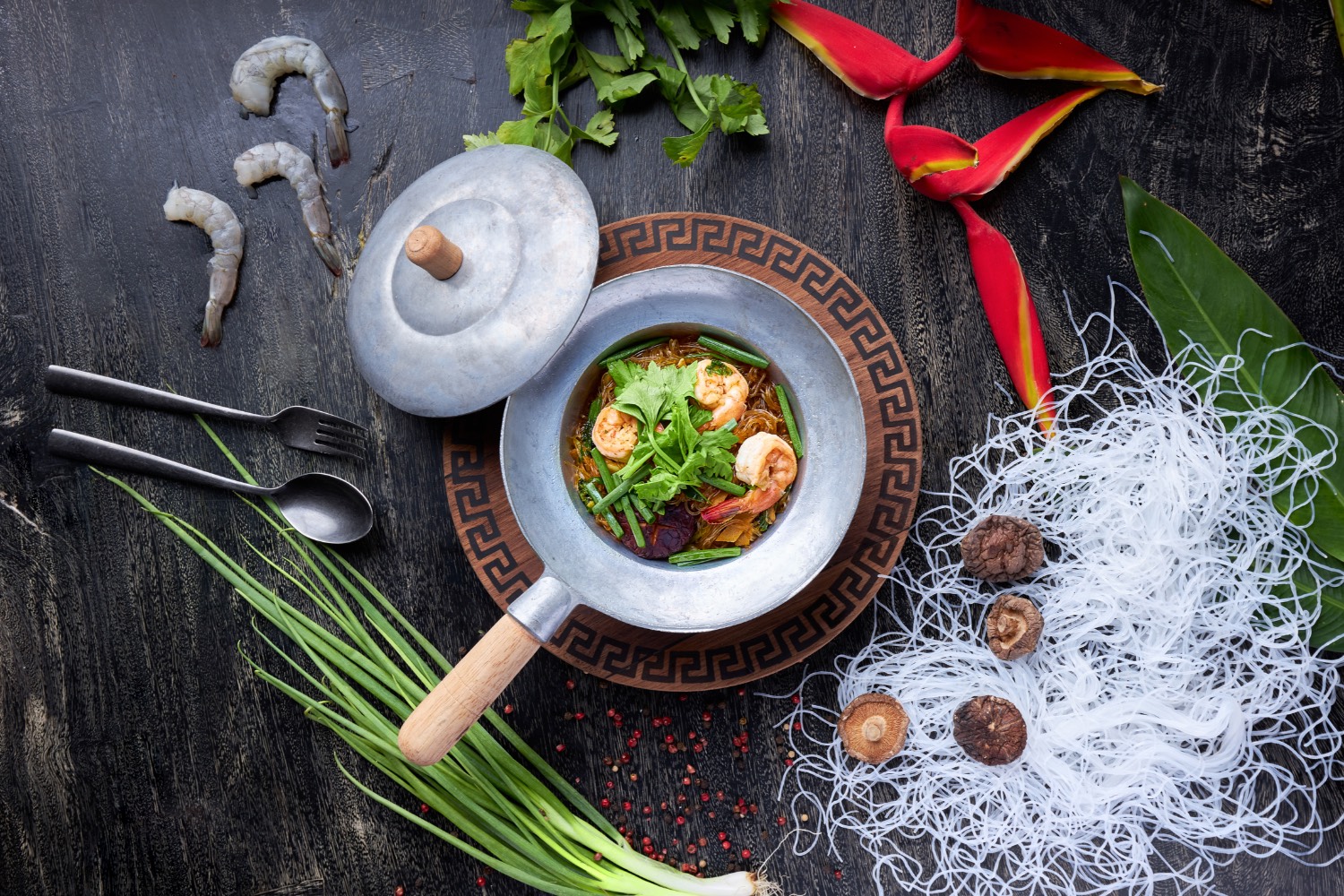 90 l Gamberi in casseruola
Gamberi, vermicelli, zenzero.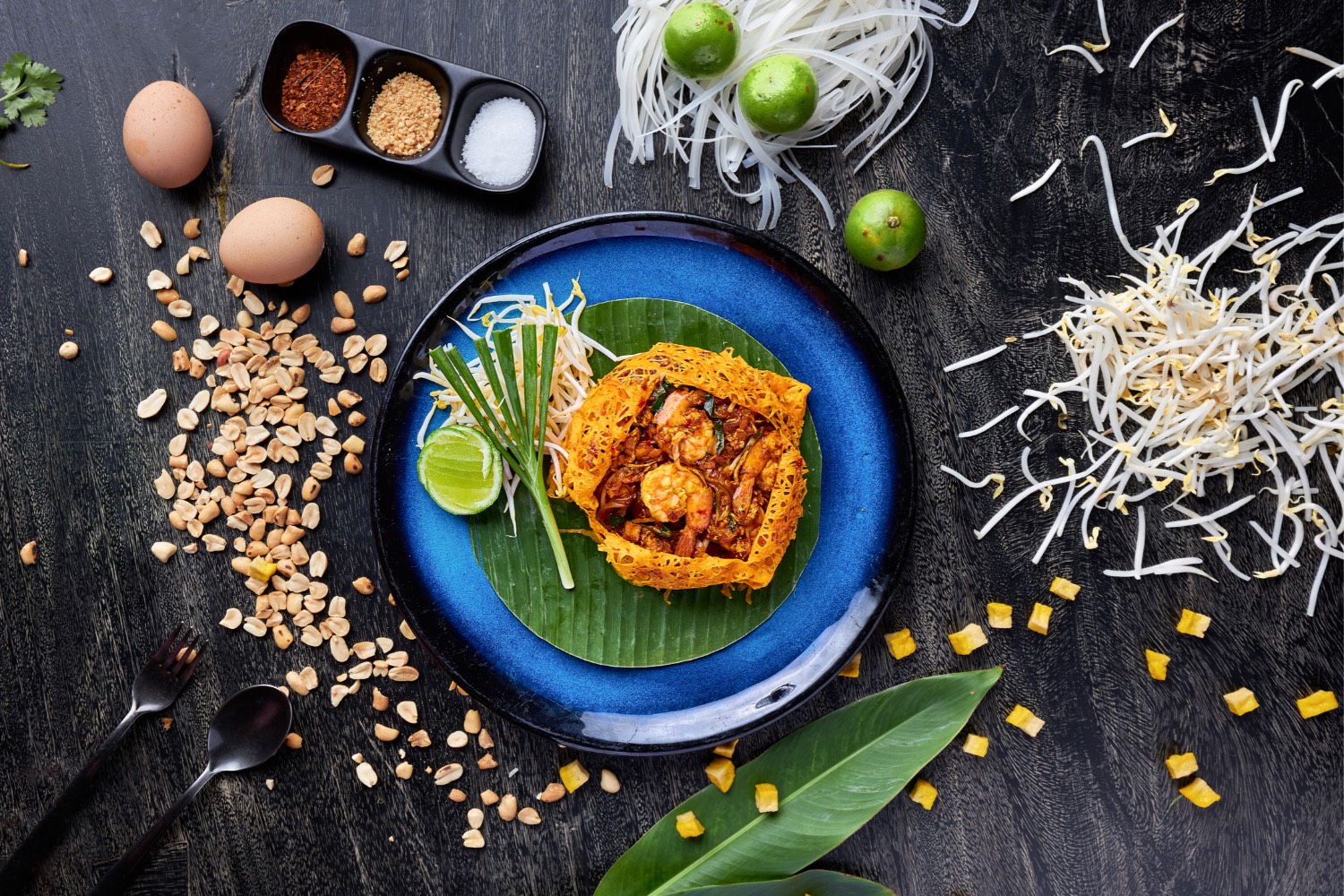 Fai la tua scelta tra :
91 l  gamberetti
122 l  pollo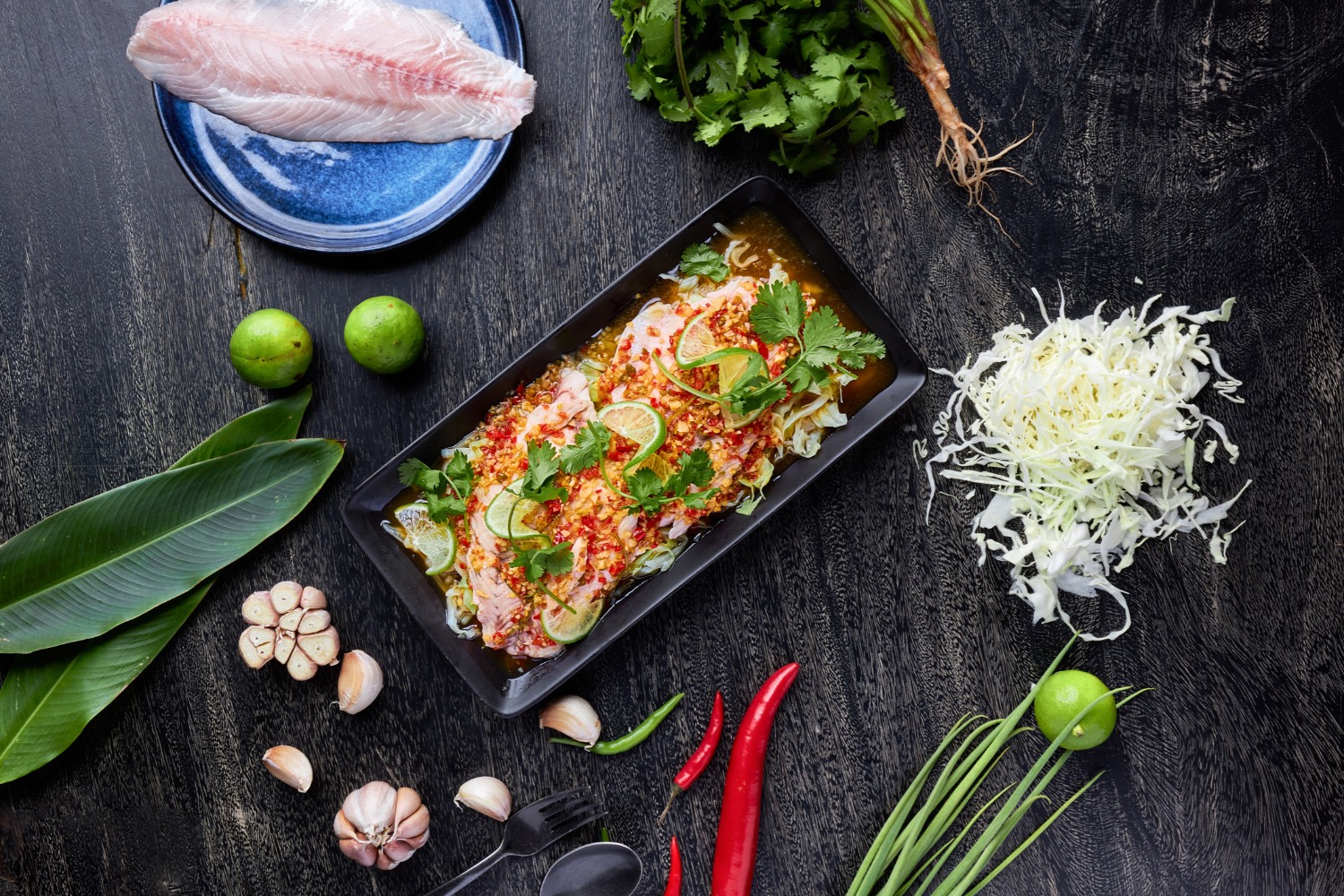 92 l Pesce con salsa al lime
Snapper, lime, cavolo cinese, aglio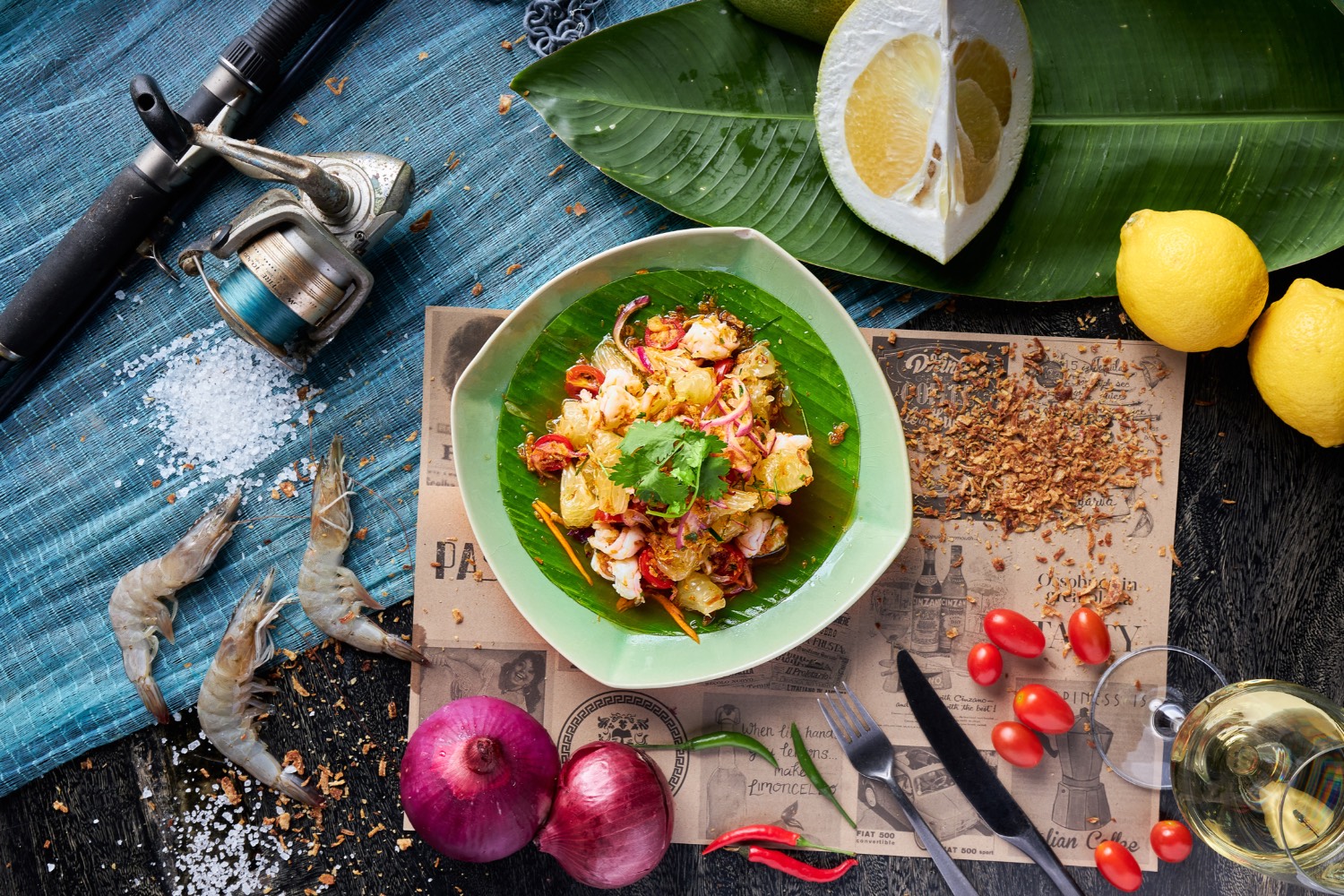 Pomelo, gamberetti, scalogno, polvere di cocco, zucchero di palma.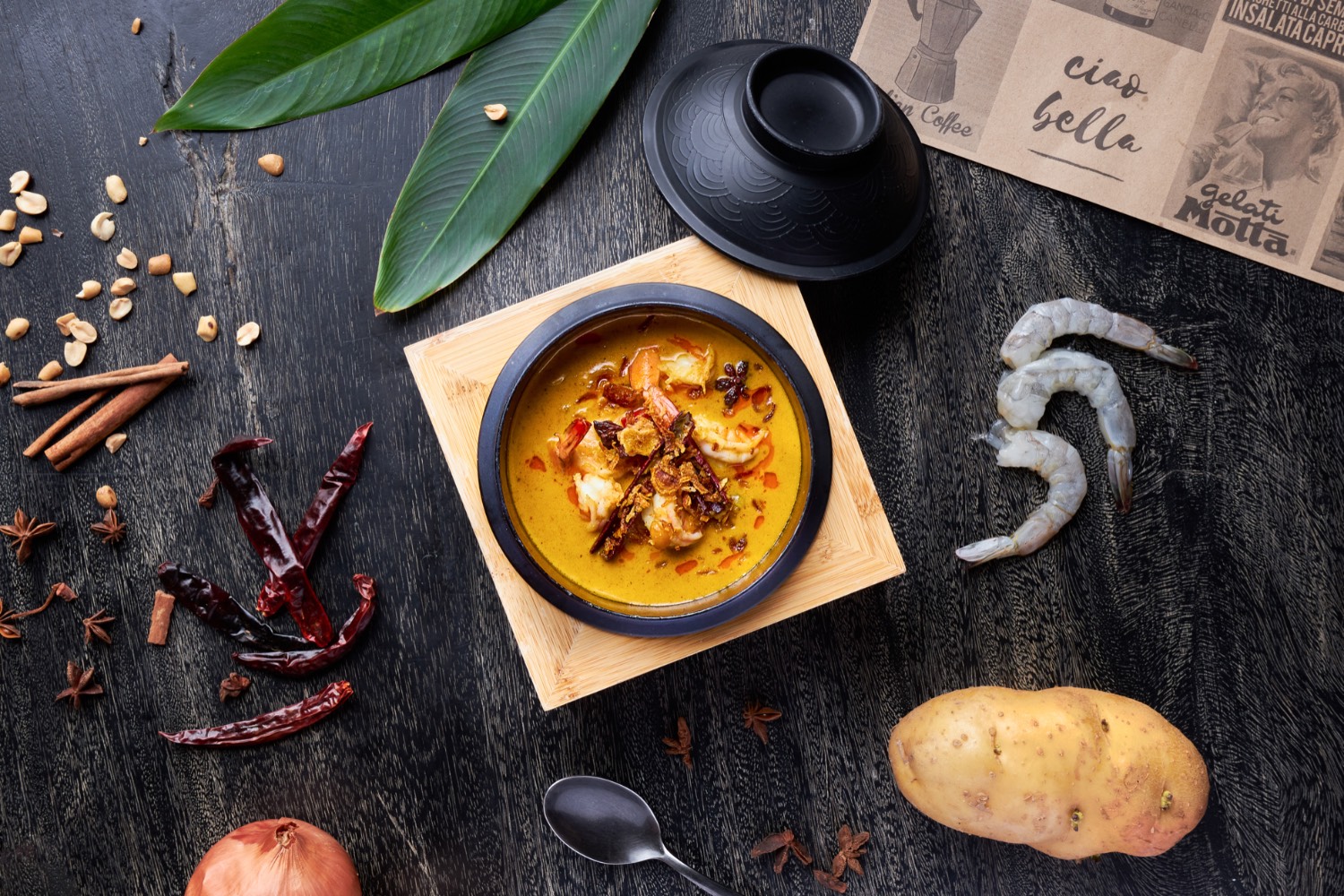 93 l Gamberi al curry di Massaman
Latte di cocco, patate, cannella, pinoli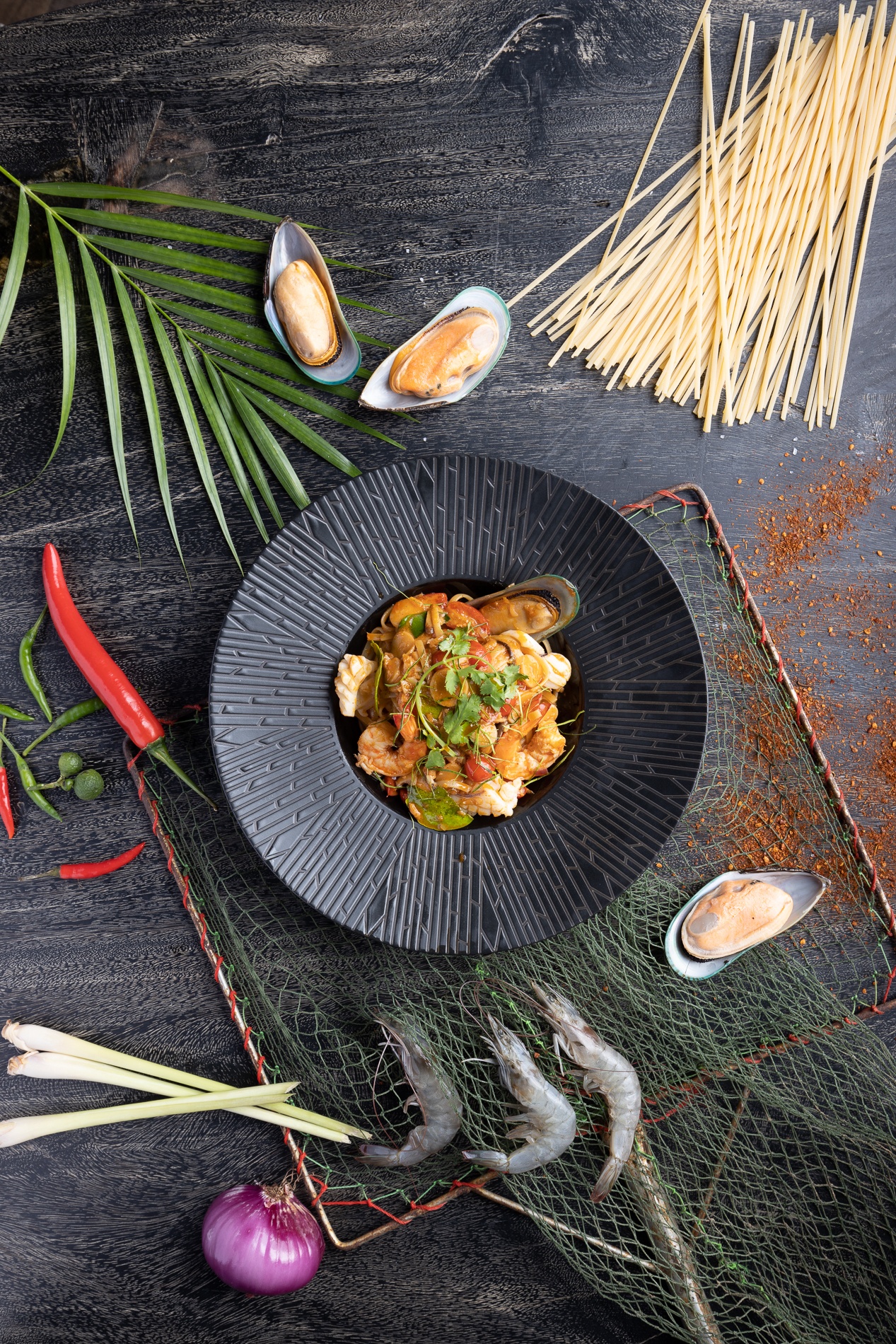 Con gamberi, citronella, lime, lime kaffir, foglie, peperoncino.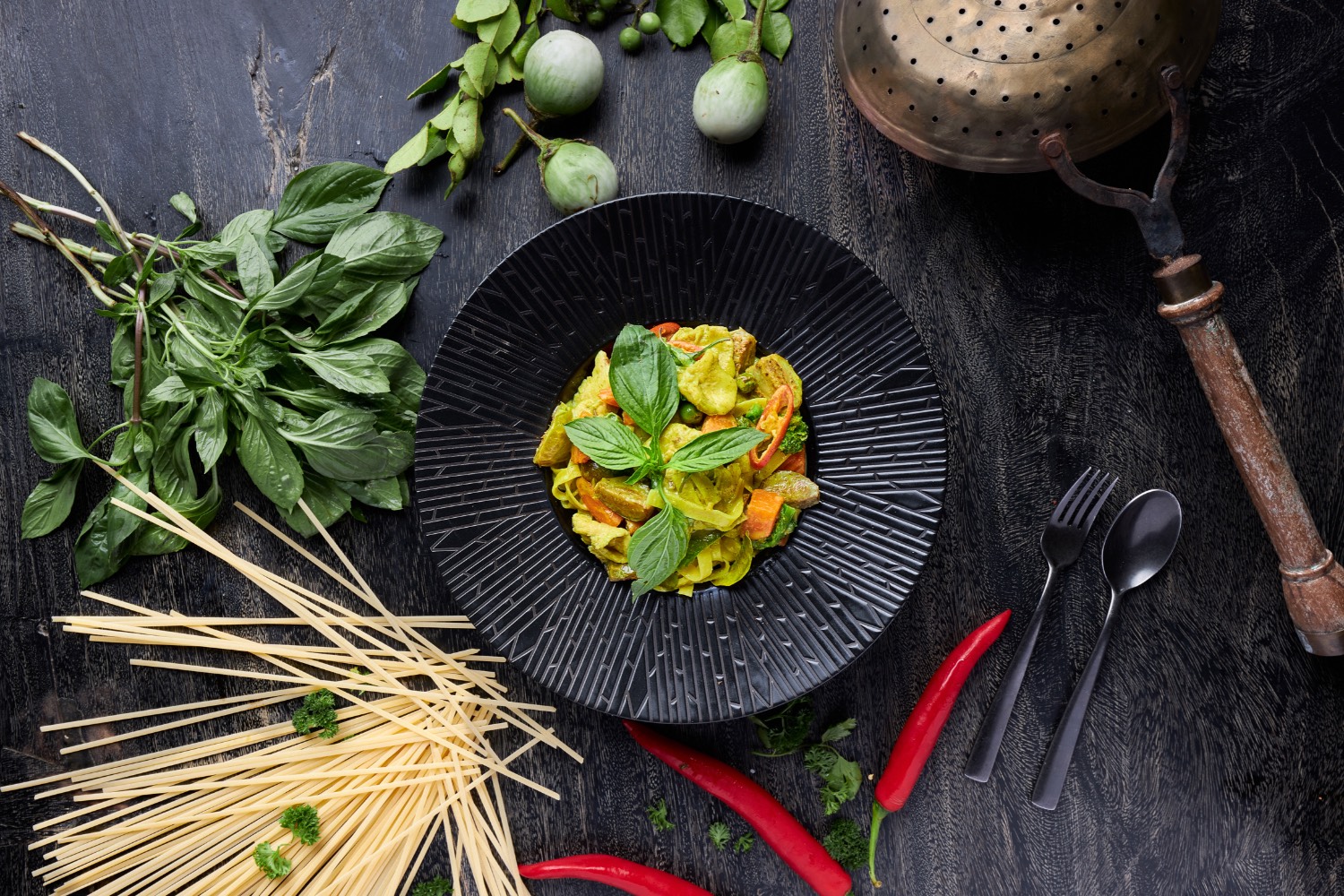 39 l  Tagliatelle green curry
Con pollo, broccoli, melanzane, carote, basilico, pollo.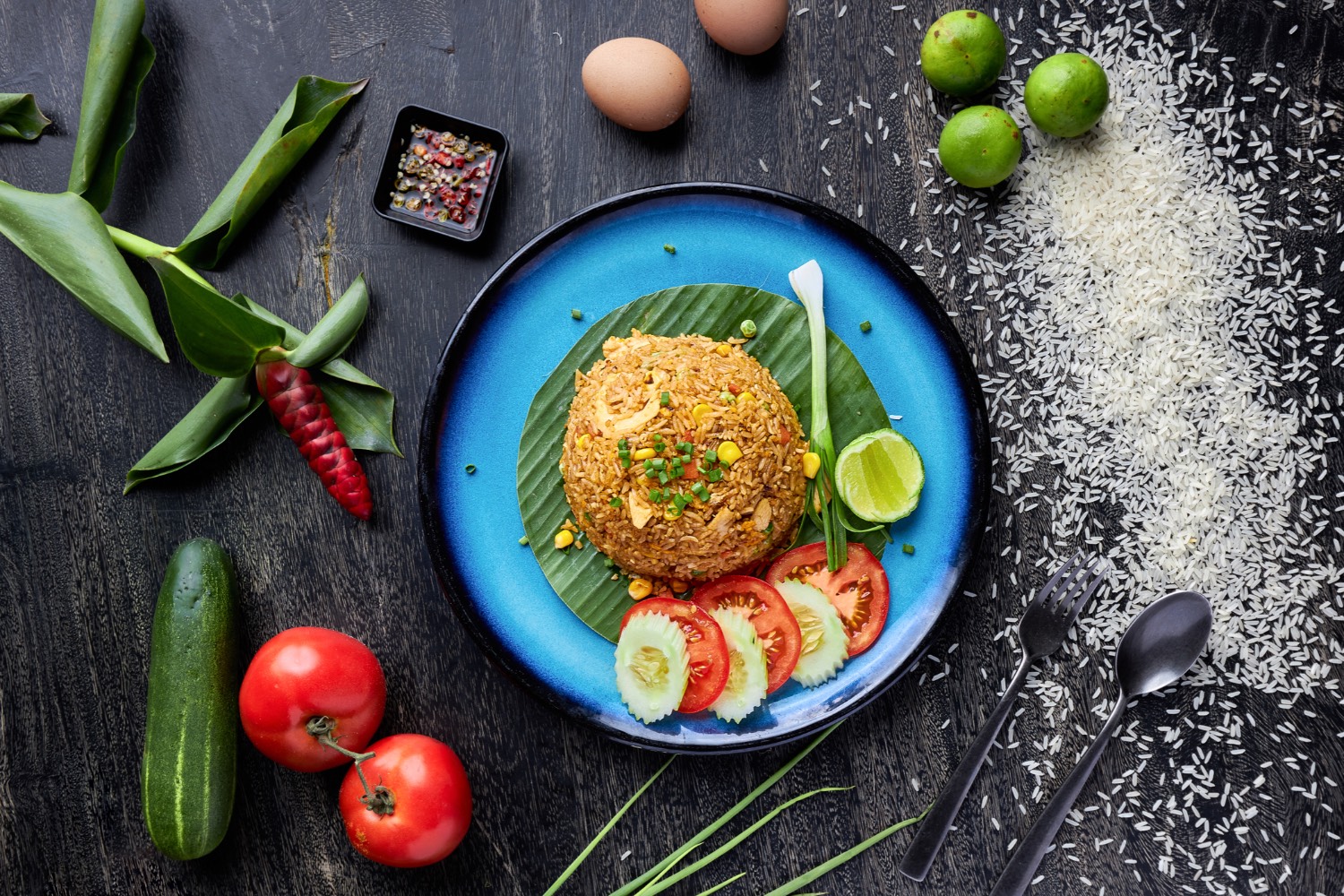 94 l Con pollo
123 l Con frutti di mare (gamberi e calamari)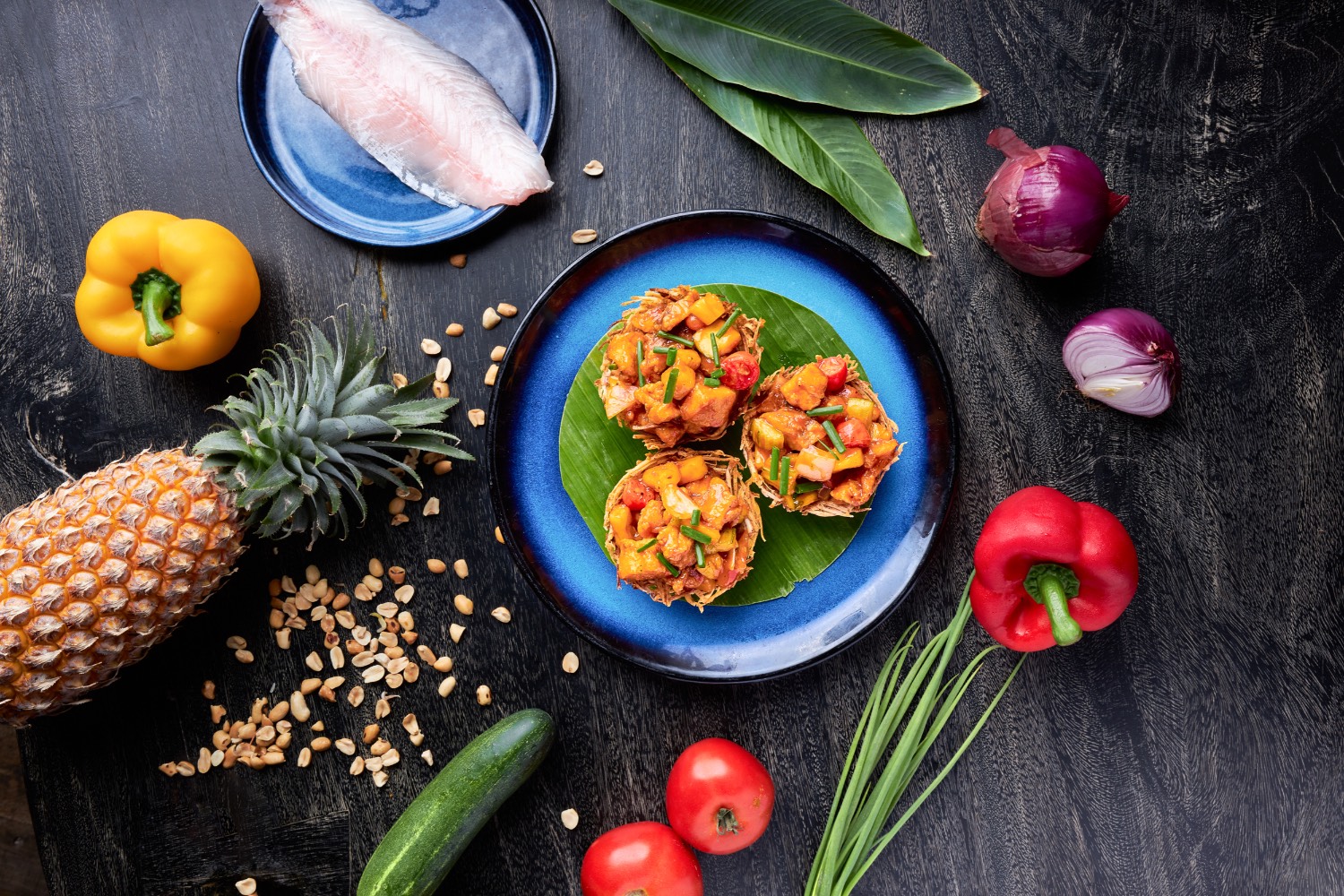 95 l Pesce con salsa agrodolce
Dentice, cetriolo, ananas, pomodori, cipolle.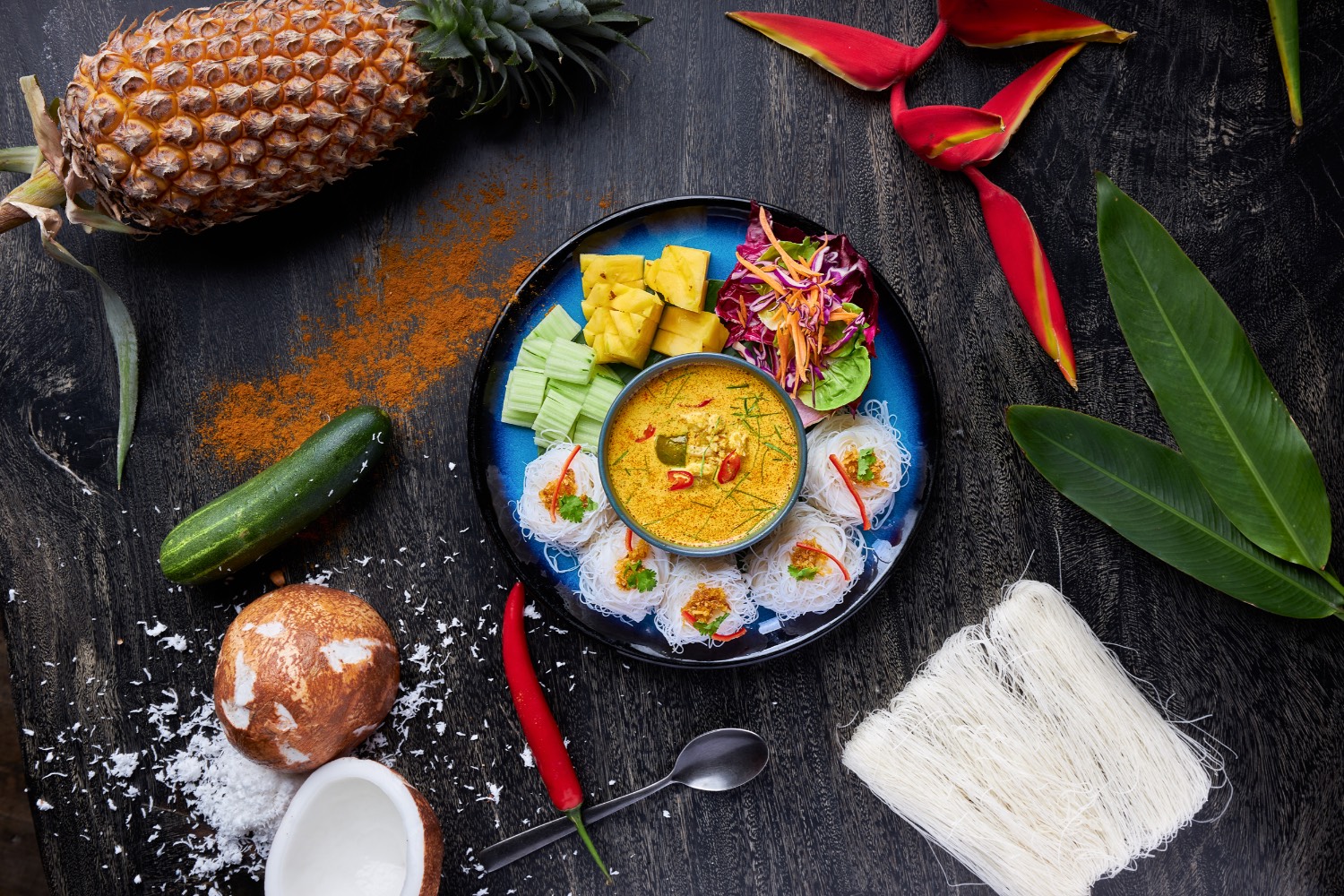 96 l  Granchio al curry giallo
Pasta di curry gialla, polpa di granchio, riso, pasta.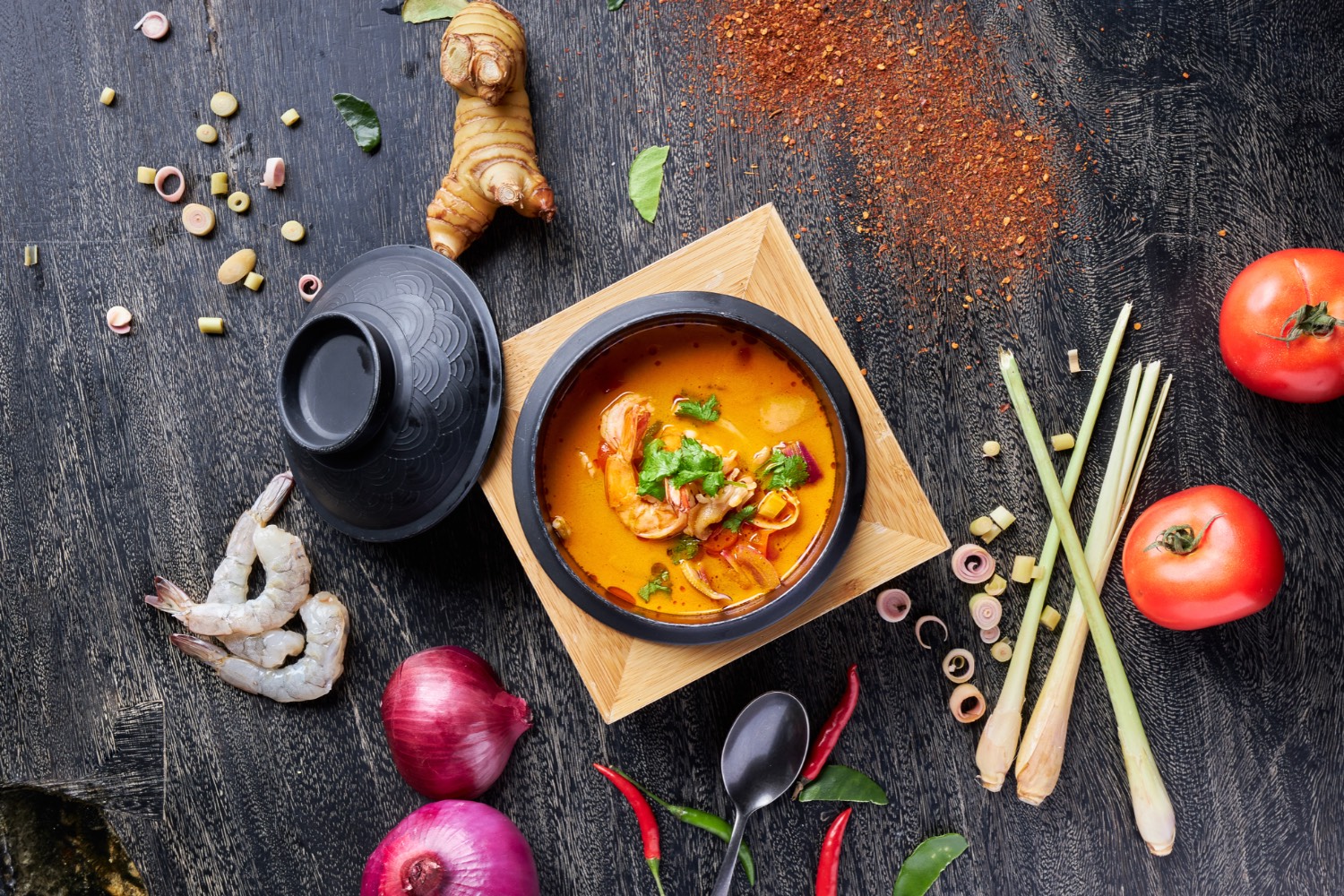 Zuppa tailandese con frutti di mare.