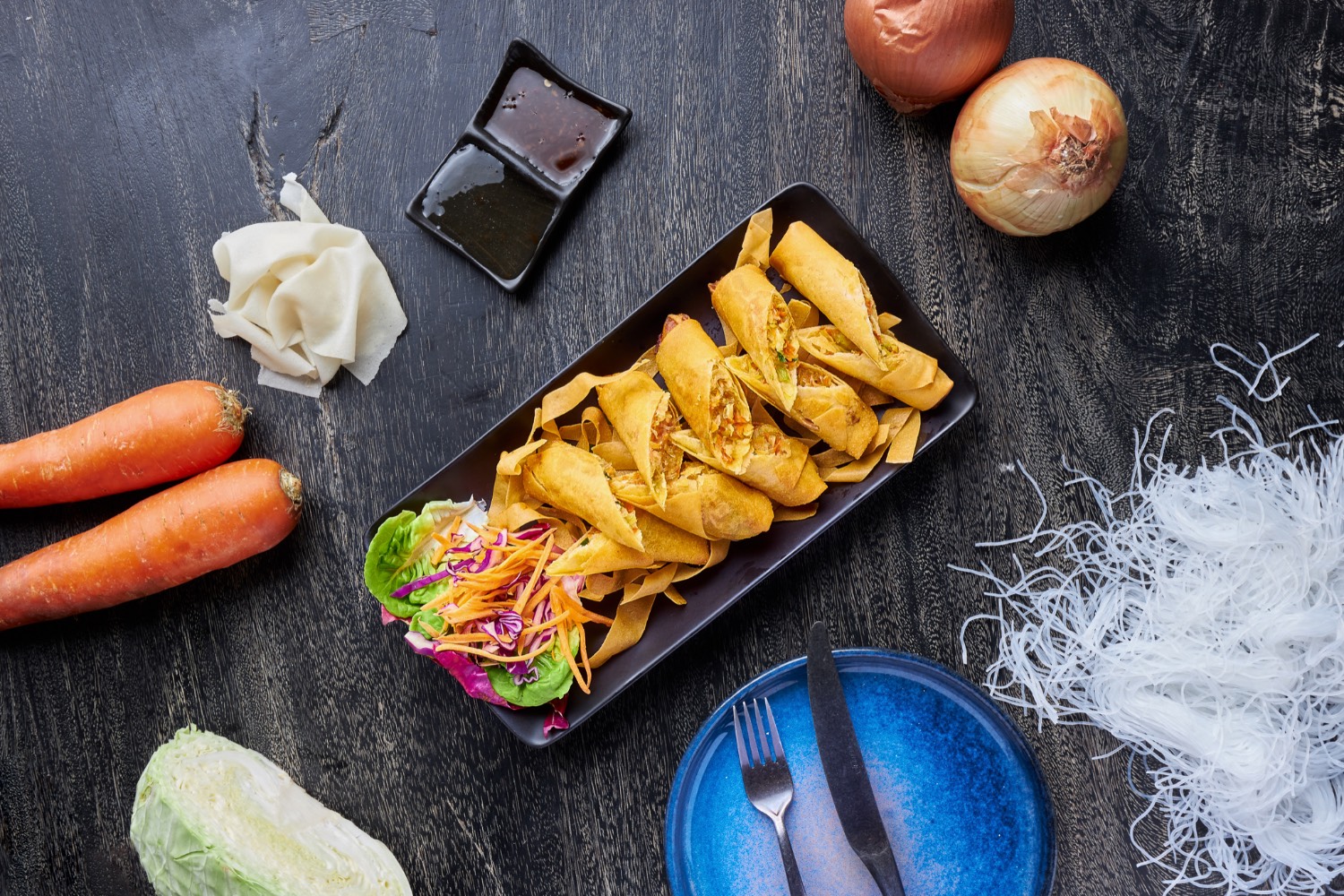 Cavolo bianco, vermicelli, carrota, cipolla. Servito con salsa di pollo e Plum salsa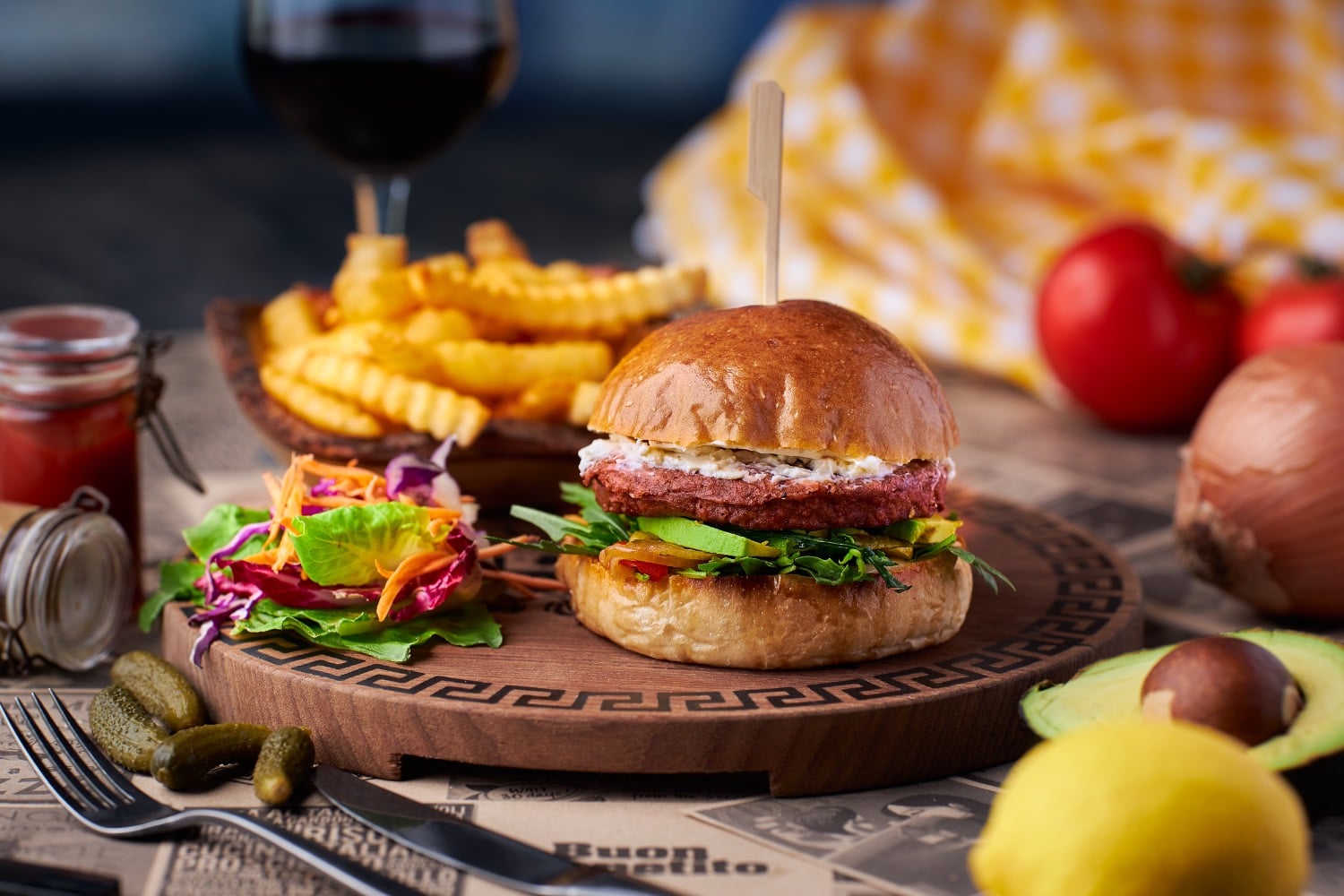 Mozzarella, tomato confit, fried onion, plant based burger patty, avocado, philadelphia with lemon.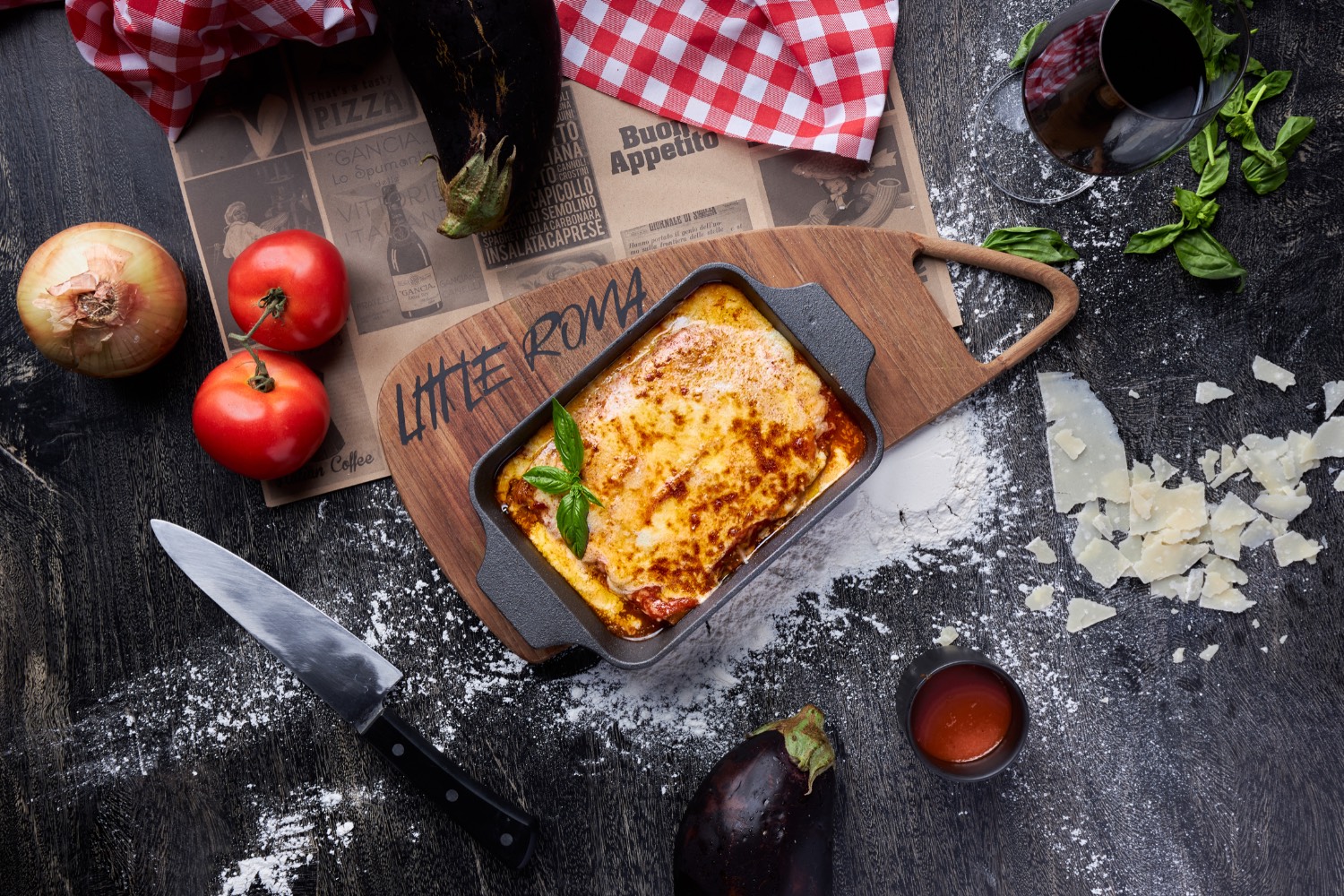 Fried egg plant, tomato sauce, parmesan.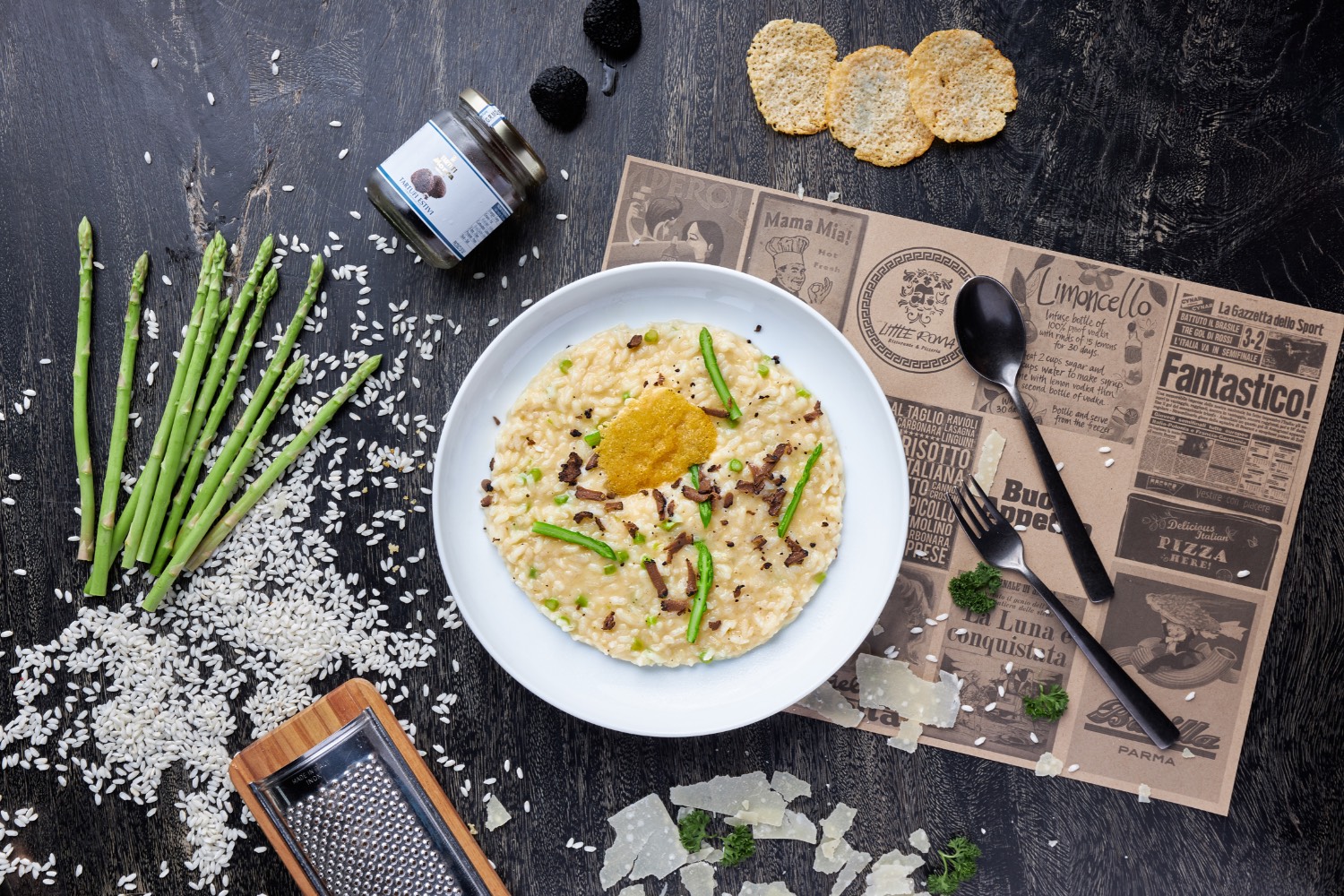 With truffle, asparagus and parmesan cream.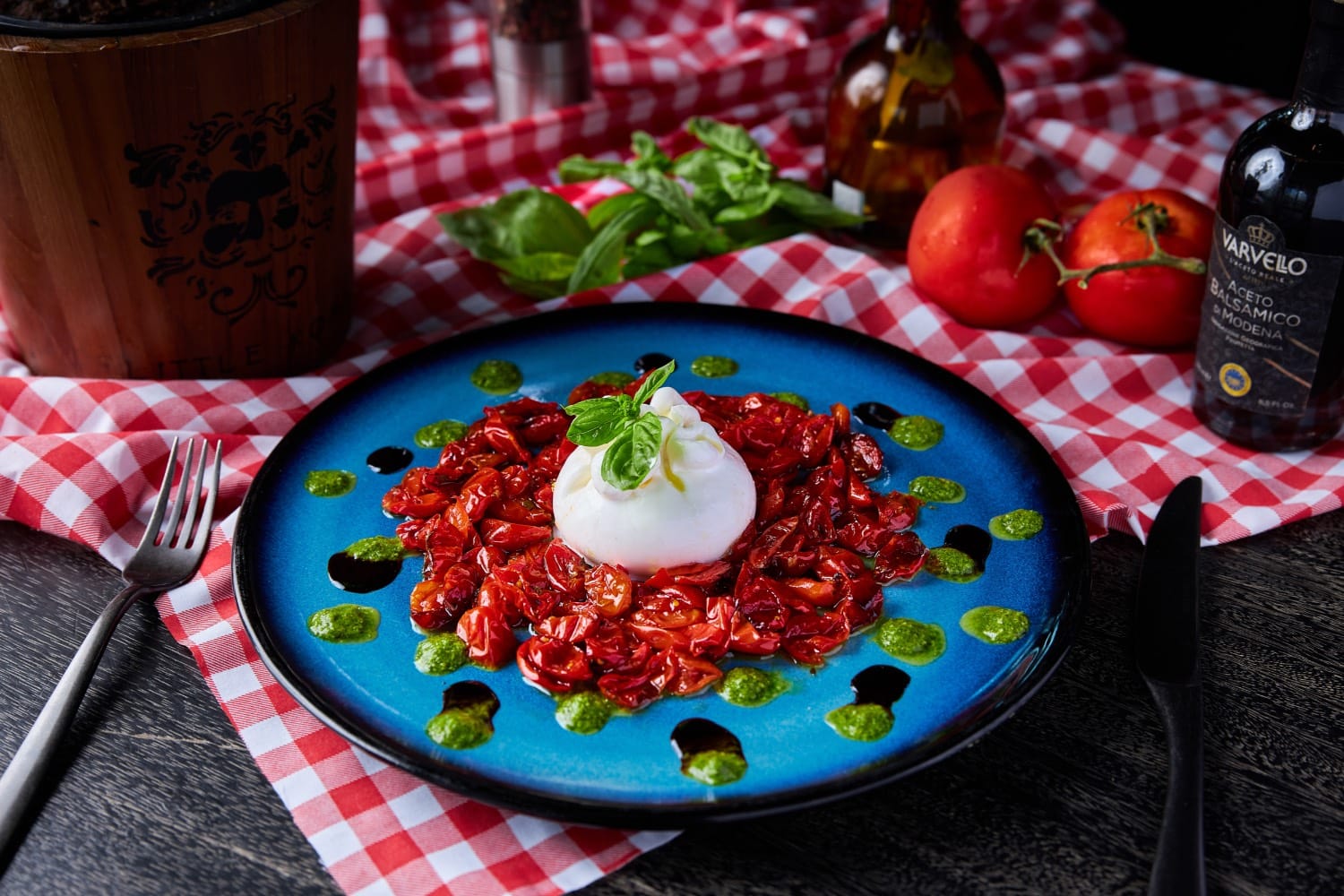 Tomatoes confit, burrata.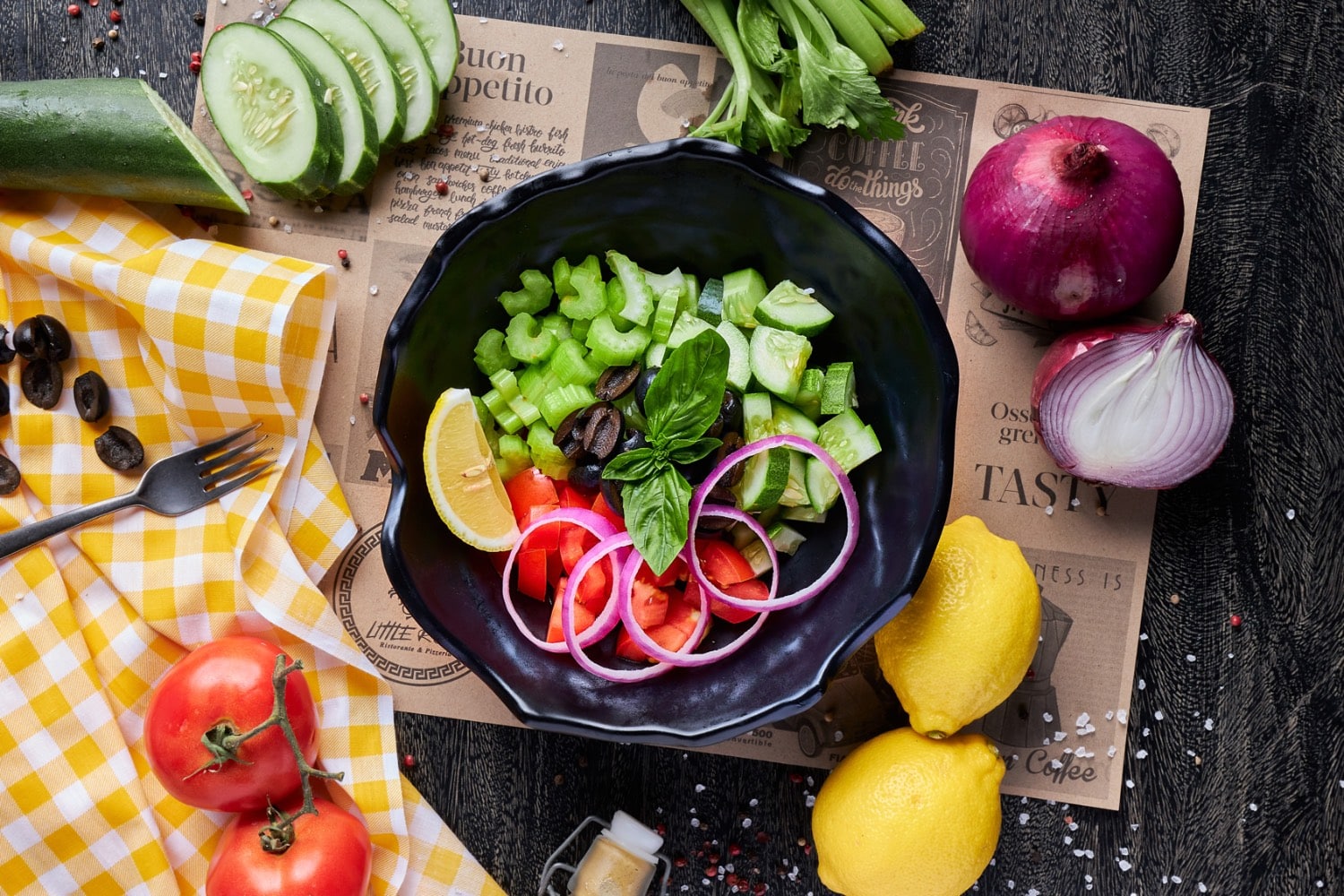 Salad, tomato, celery, red onion, cucumber, black olive, basil, olive oil and balsamic vinegar.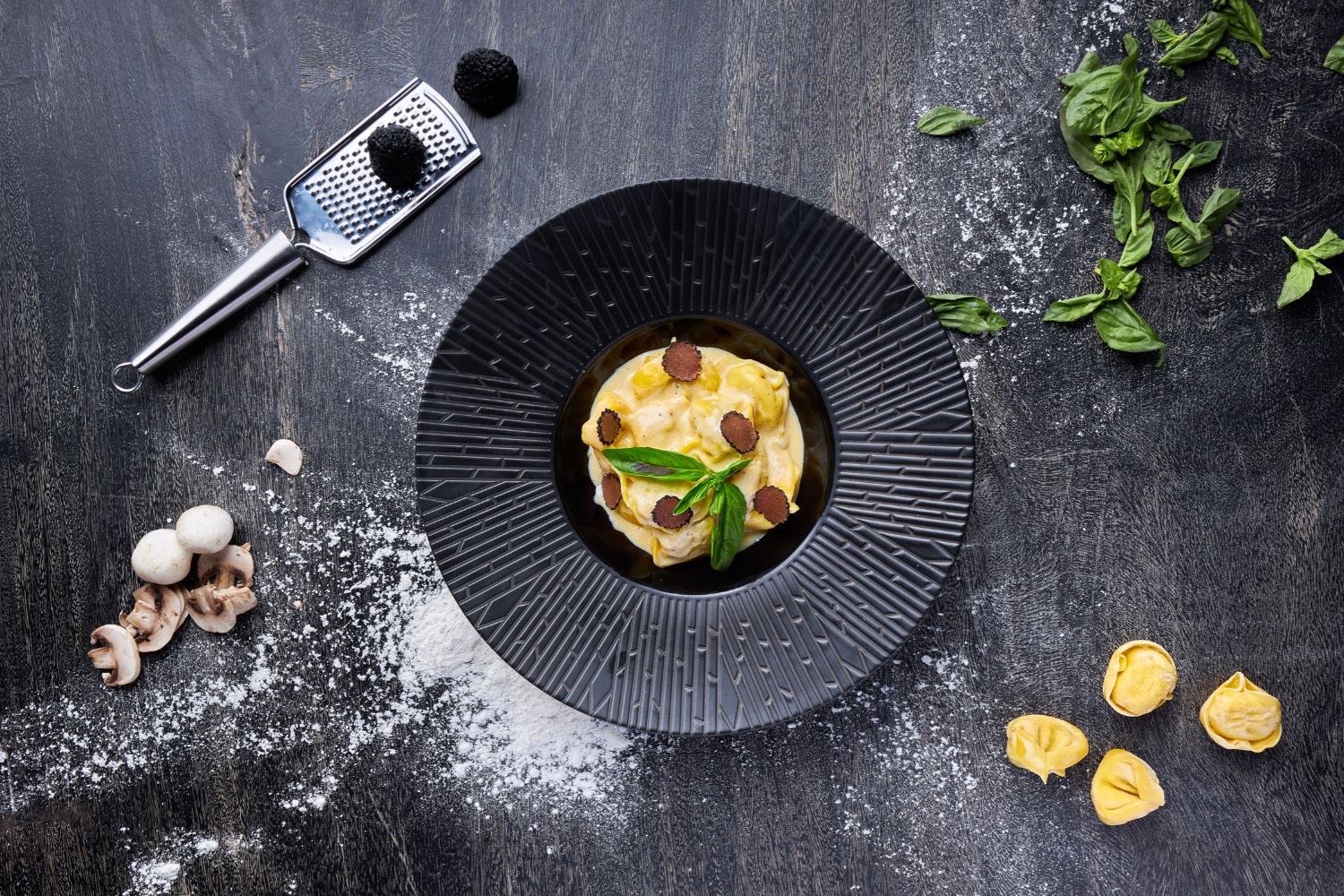 25 l  Tortellini truffle 170g
Homemade pasta
Truffle cream, black truffle shavings, tortellini porcini mushrooms.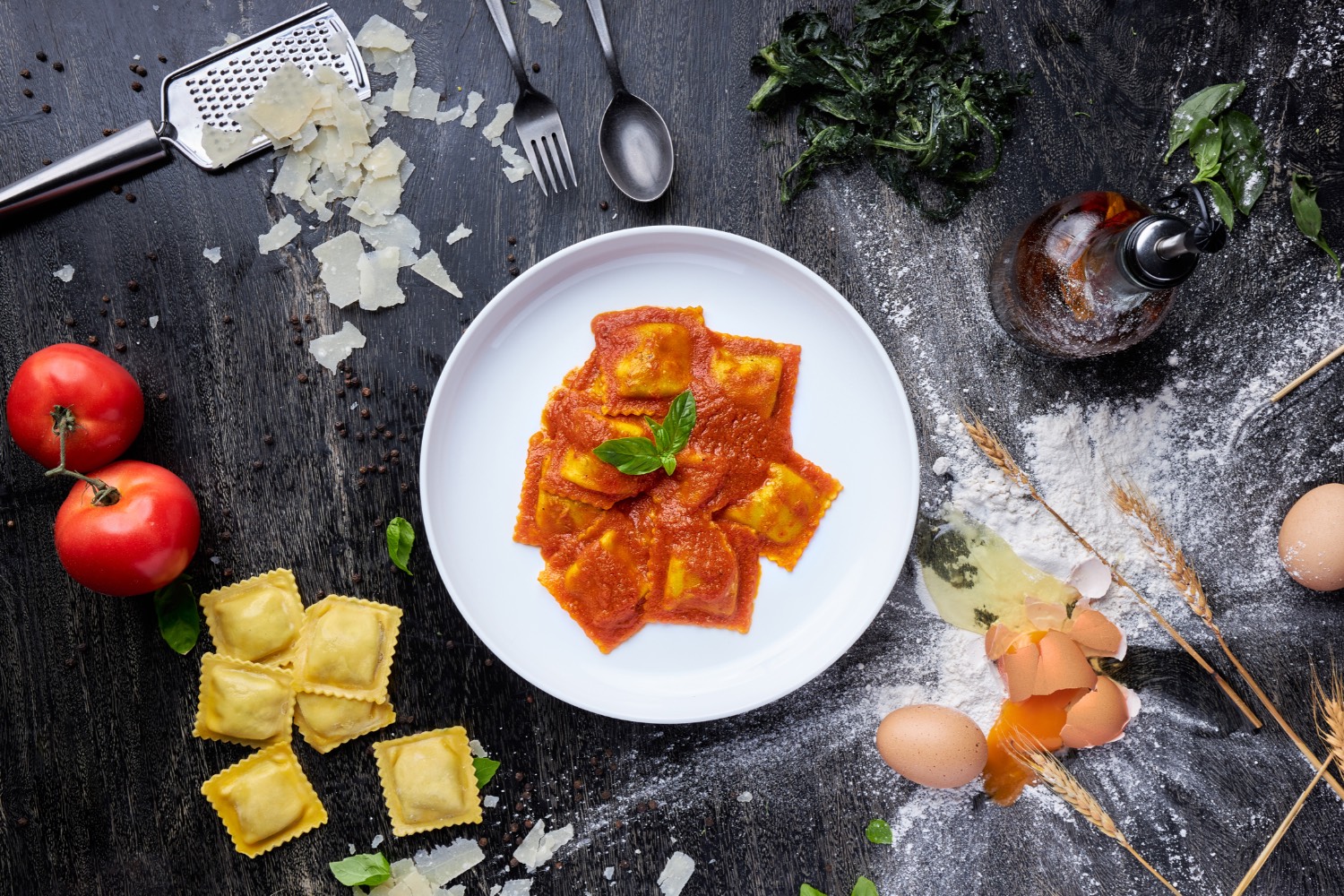 26 l  Ravioli spinach ricotta 140g
Homemade pasta
Served with tomatoes sauce and basil.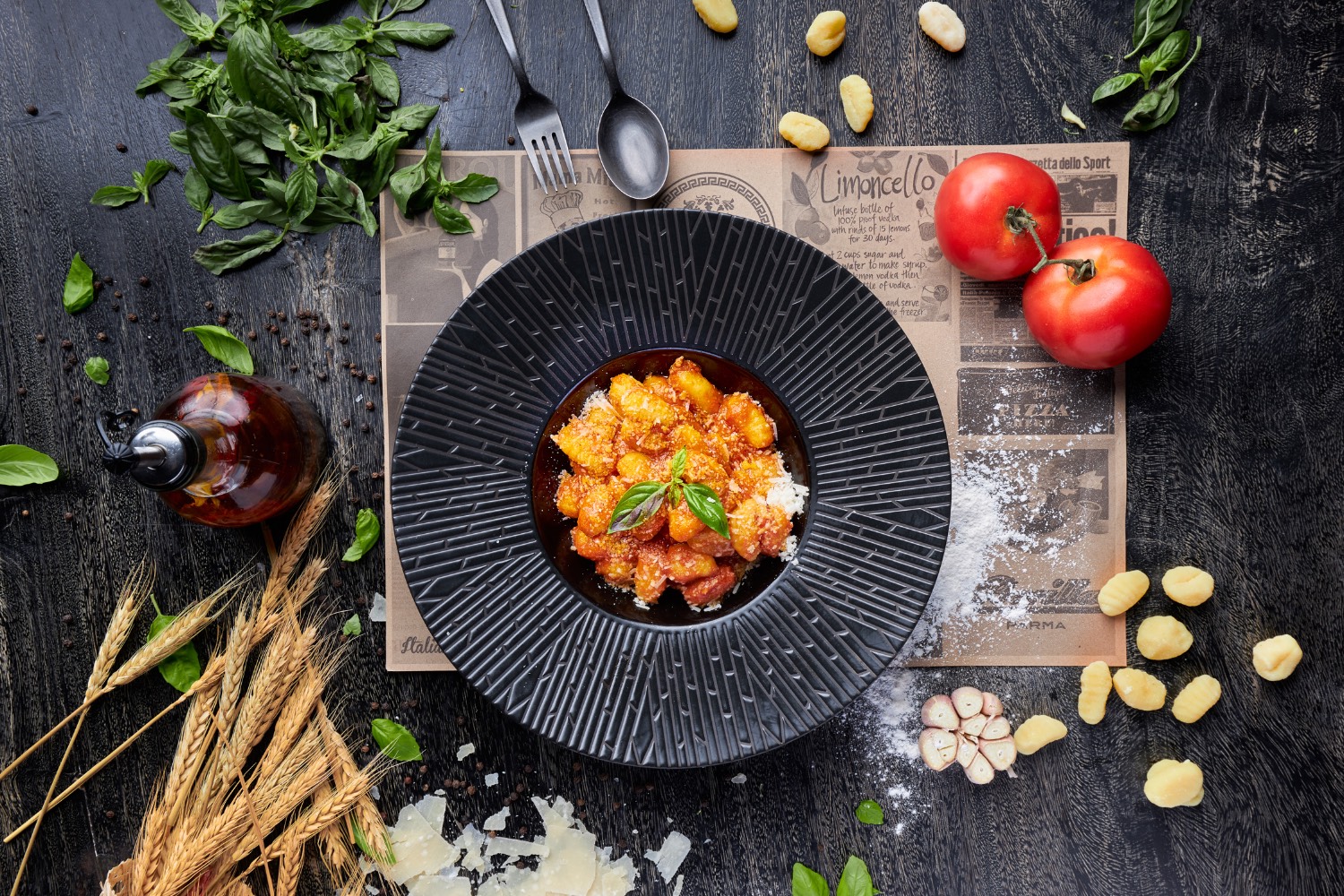 Tomato sauce, cherry tomatoes, basil, garlic.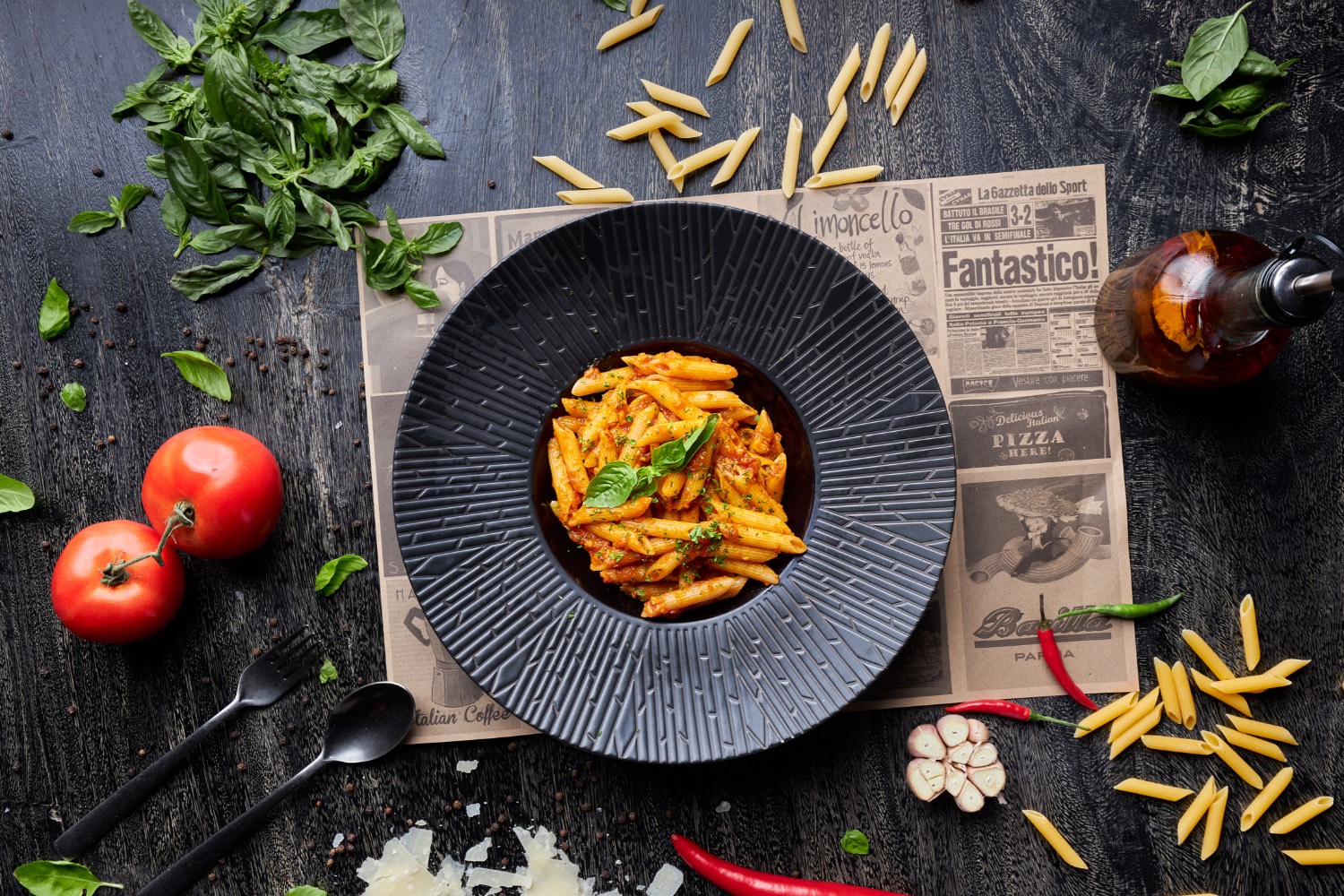 Tomato sauce, chili, garlic, parsley.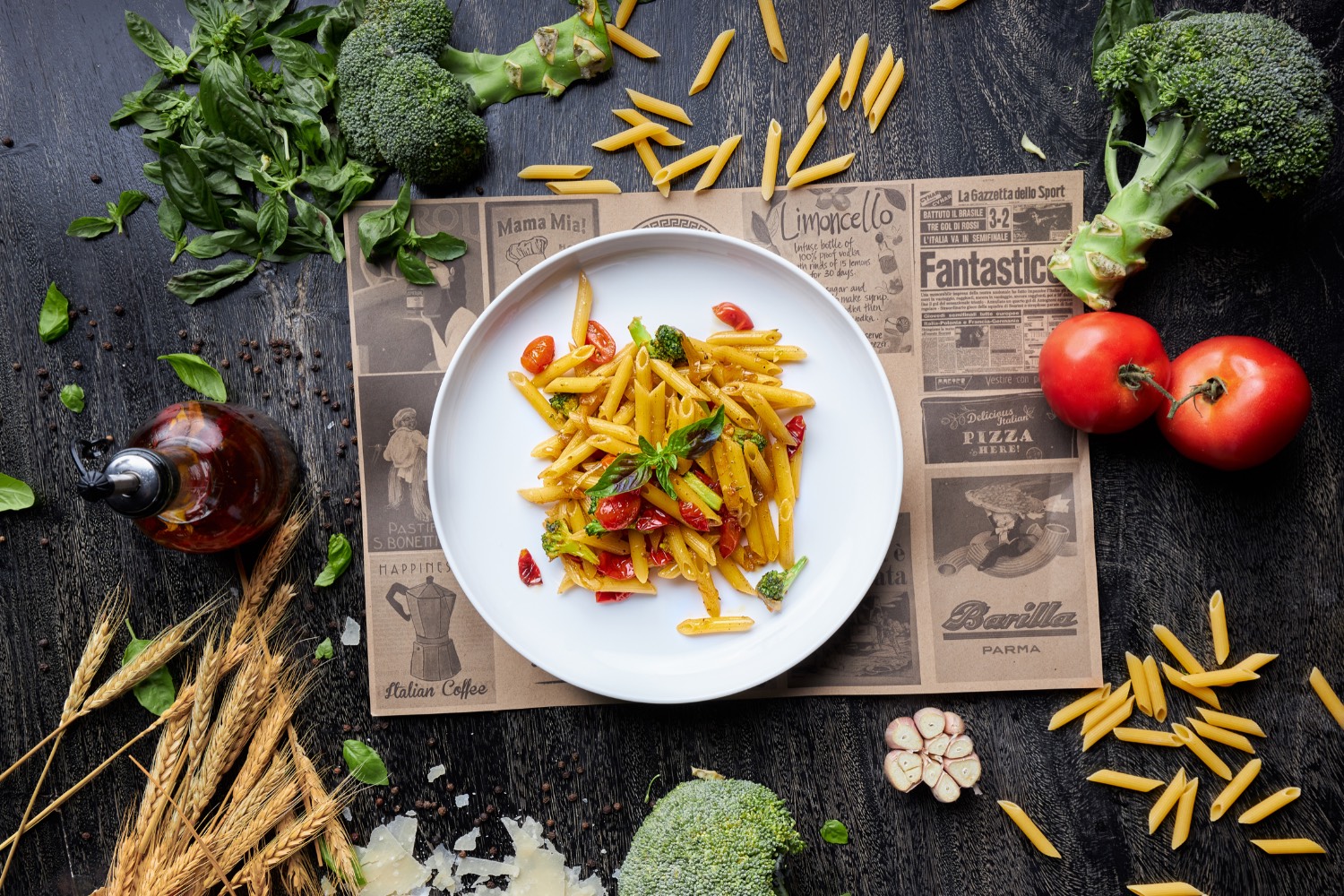 Broccoli, fresh and sun-dried tomatoes, shallots, fried onions, chili.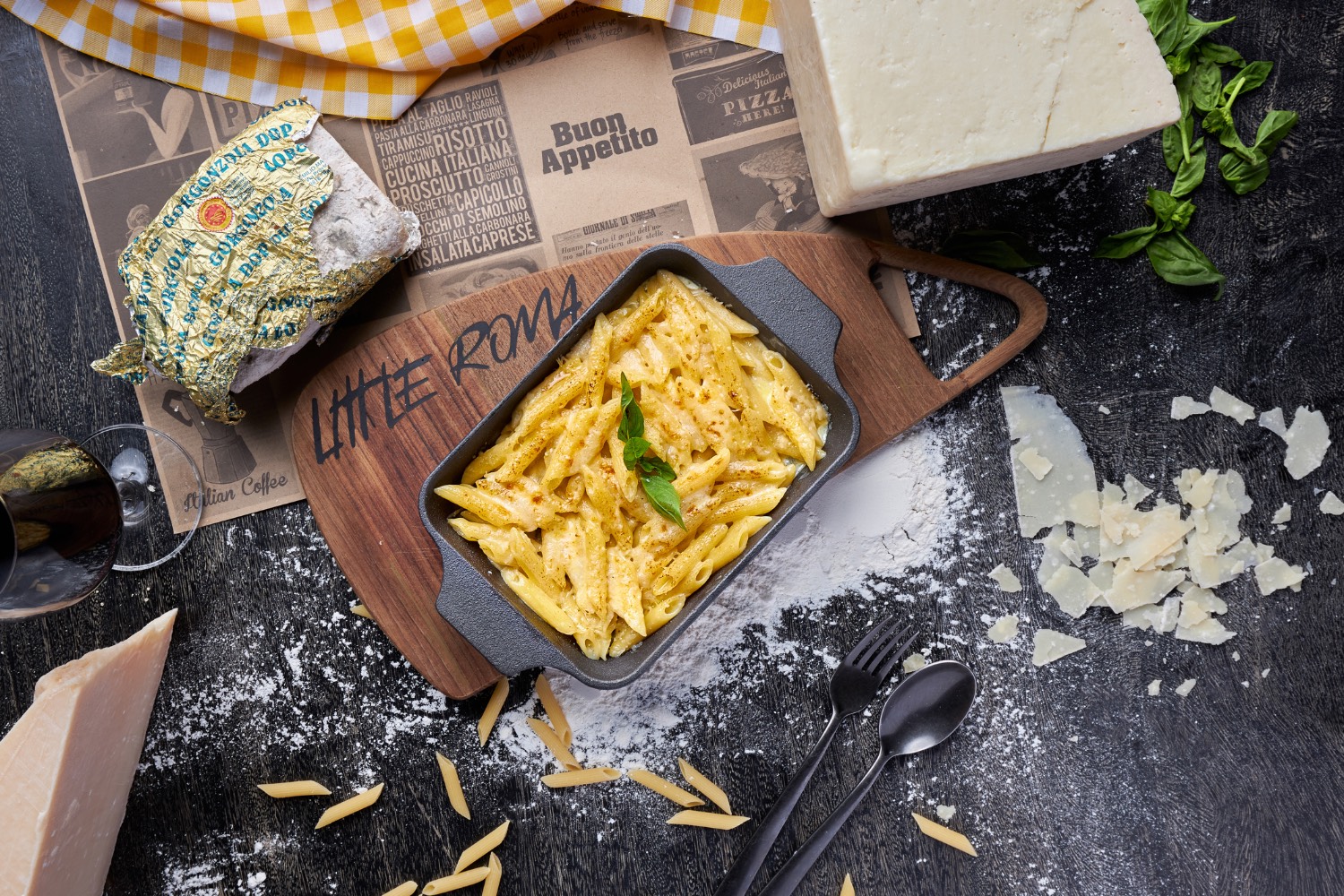 32 l  Gratin penne Alfredo
Cream, gorgonzola, parmesan.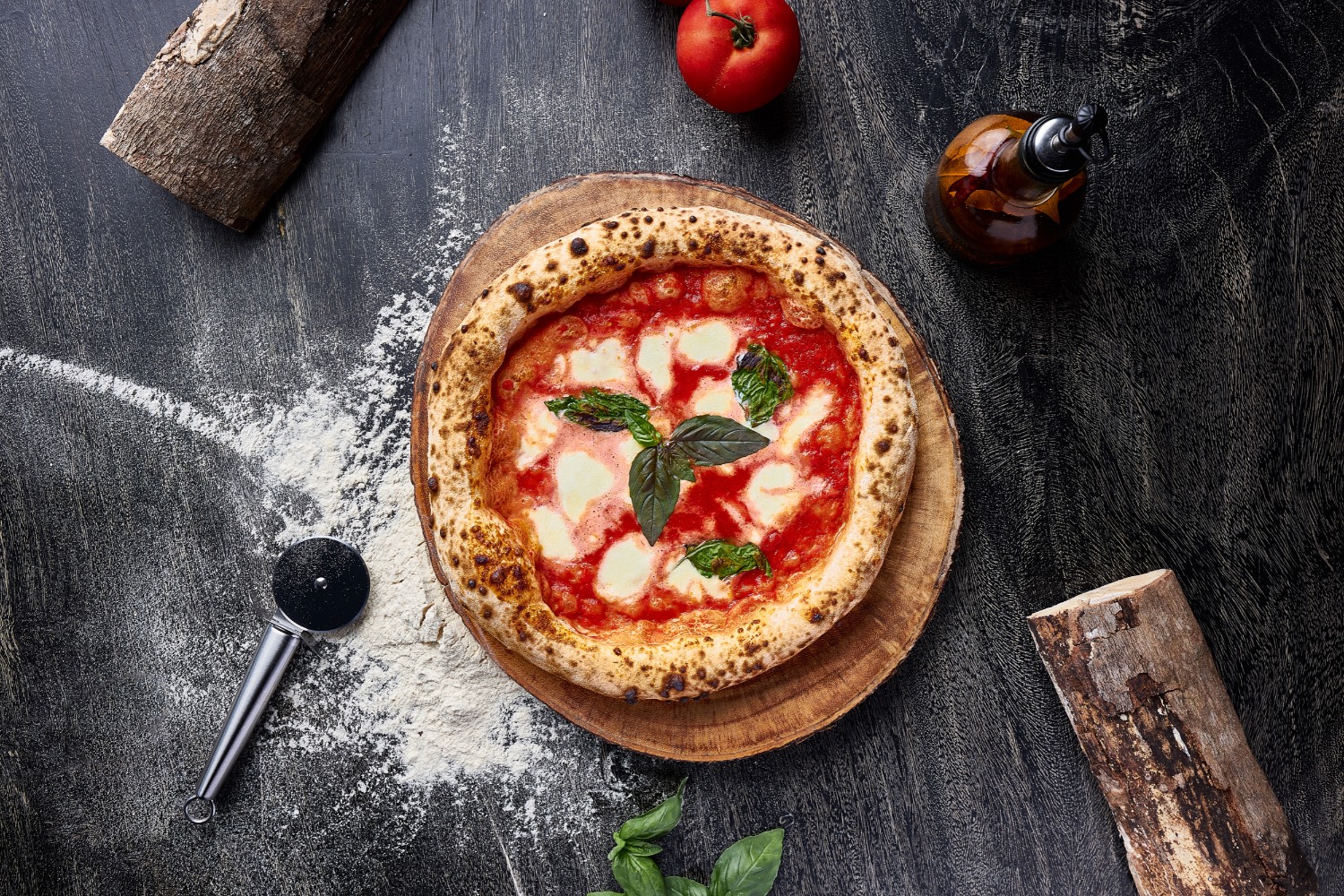 Tomato, mozzarella, basil.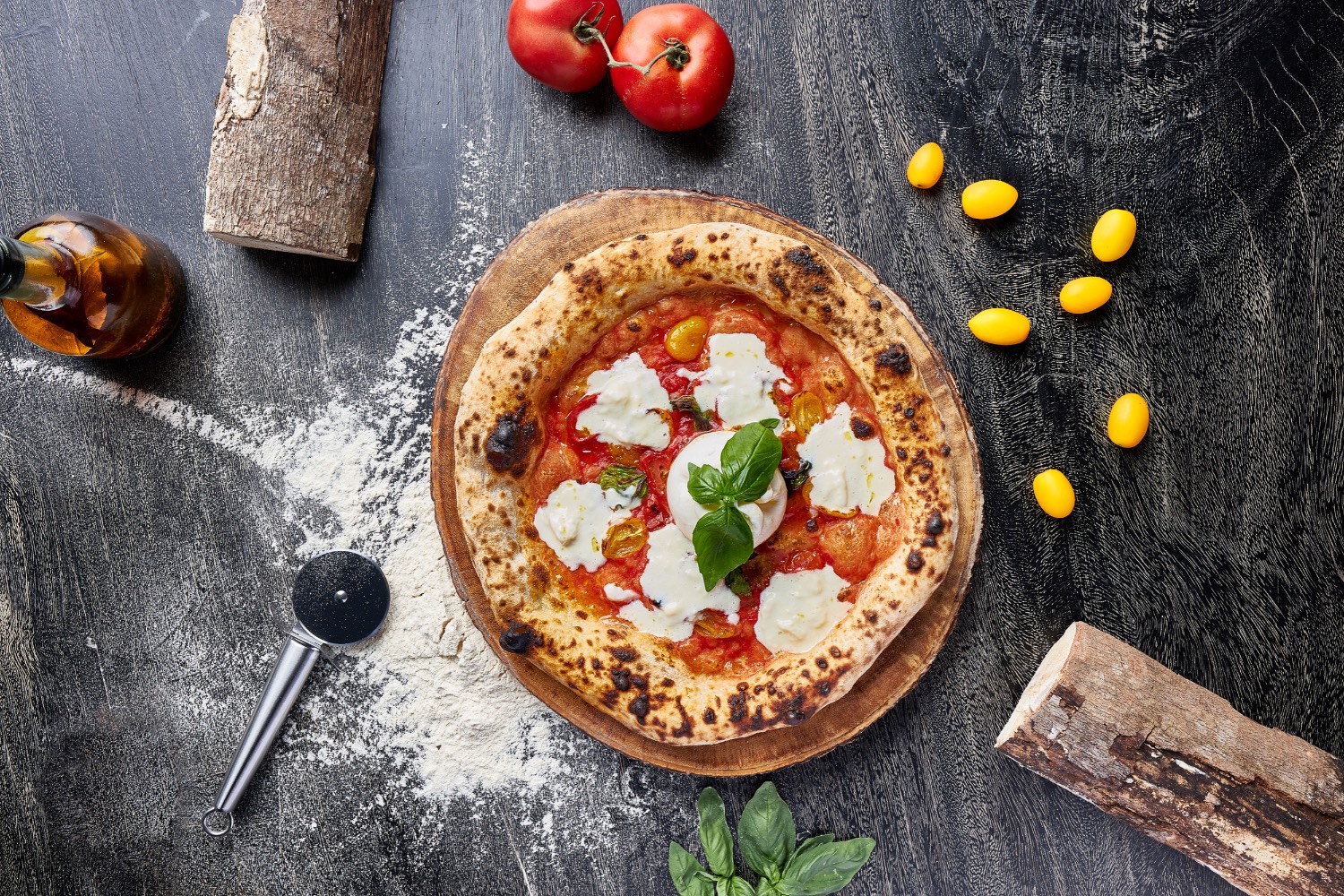 Tomato, sun-dried tomato, stracciatella, burrata, basil.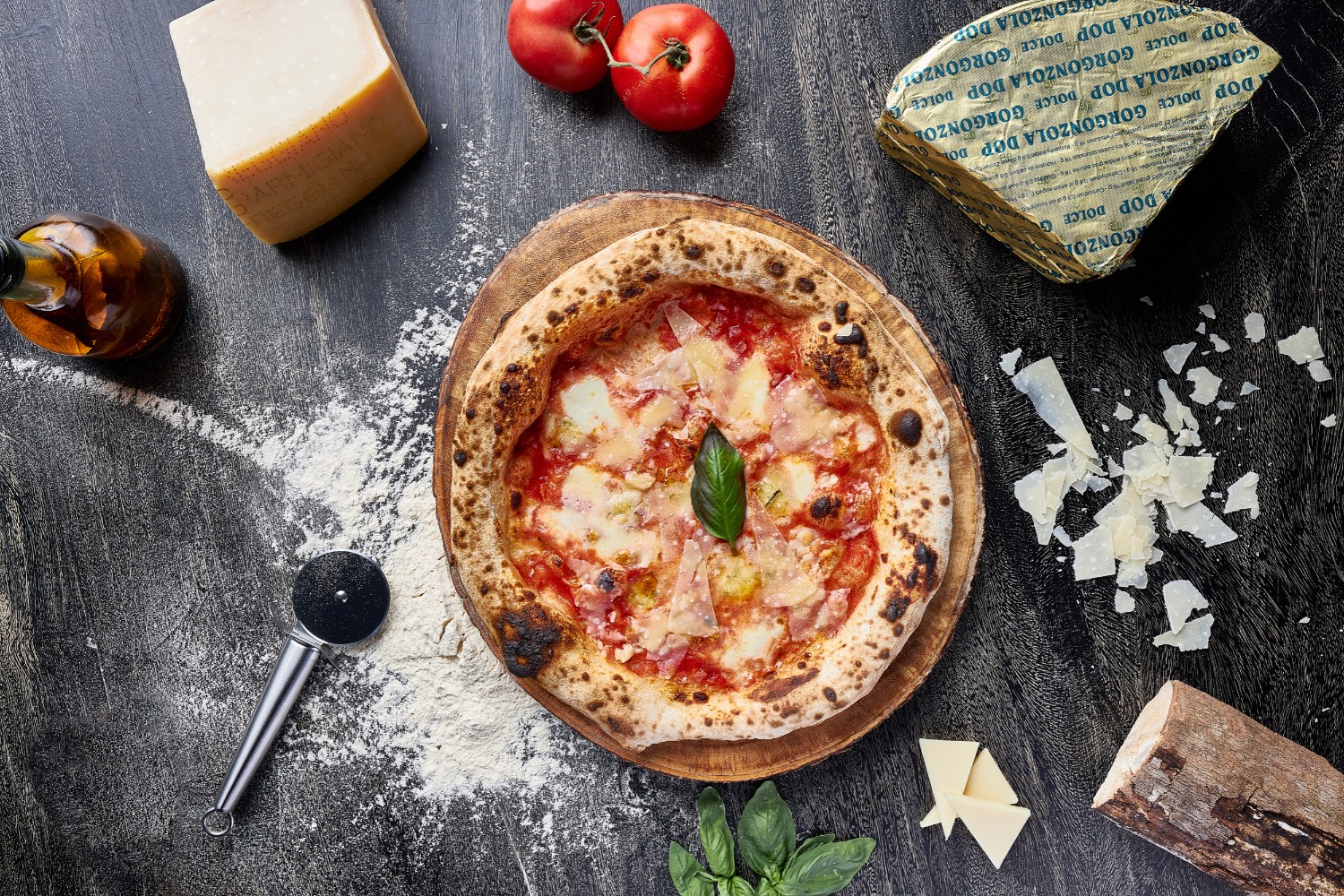 Tomato, mozzarella, gorgonzola, pecorino, provolone piccante.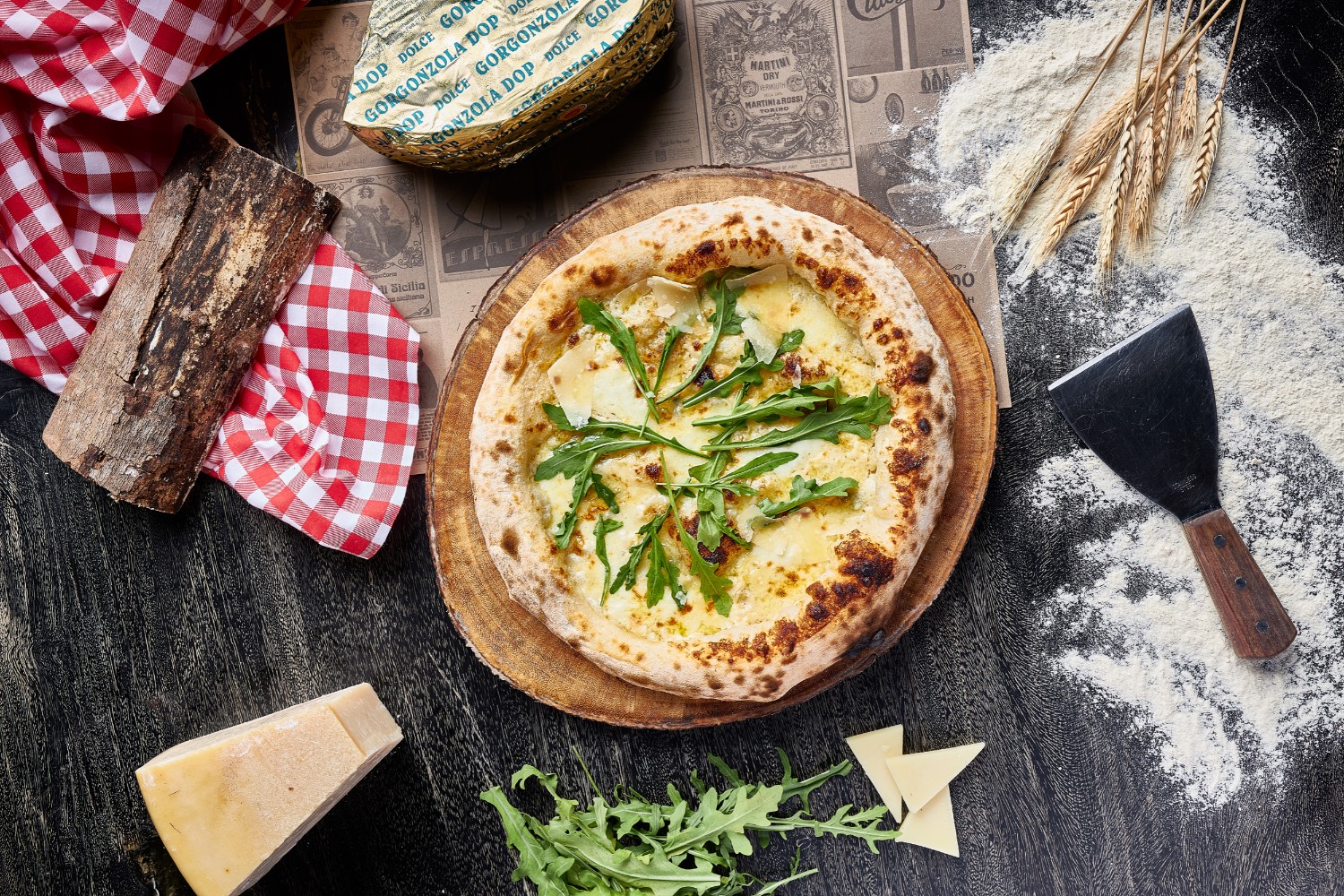 Gorgonzola, mozzarella, melted pecorino, parmesan, arugula.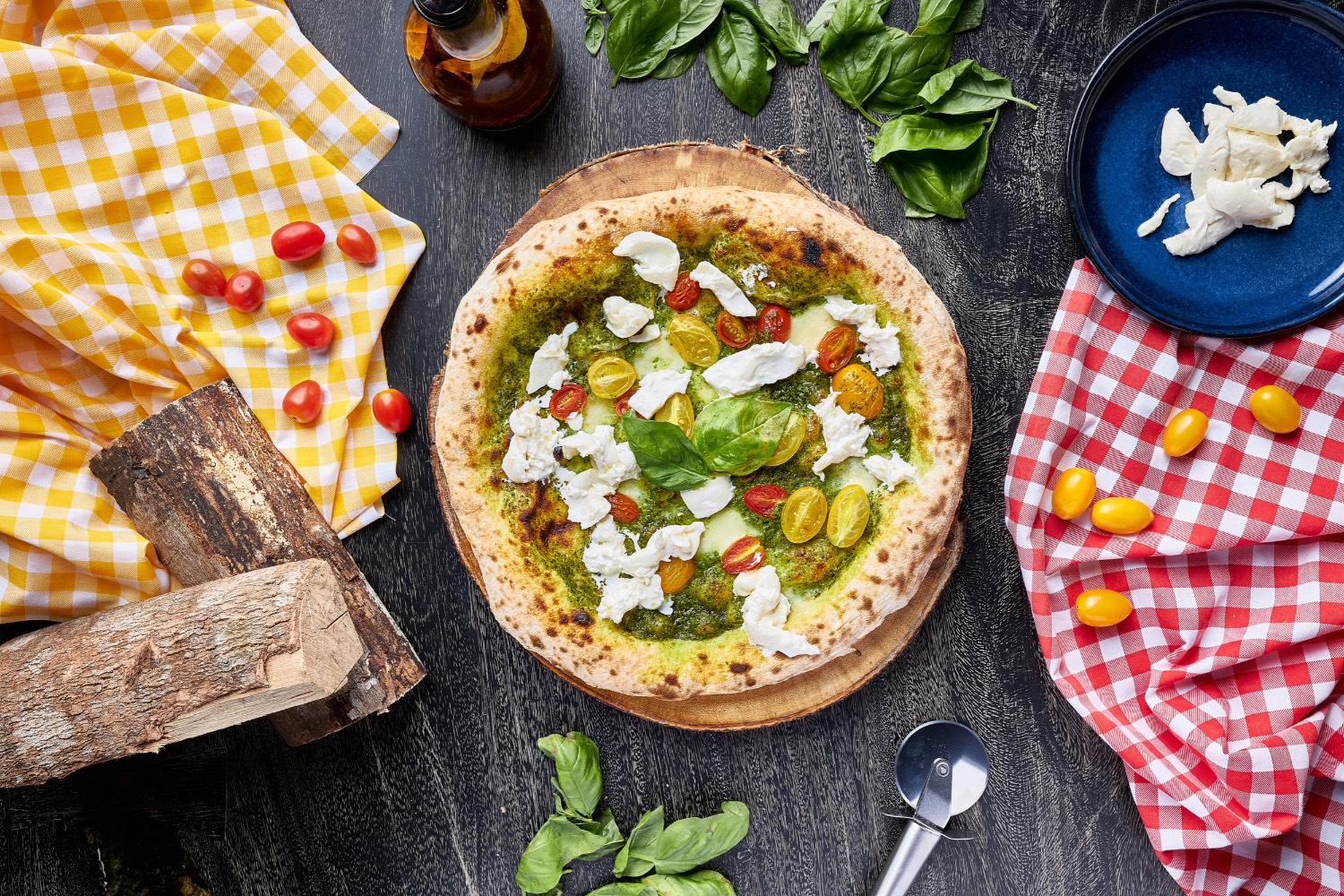 Mozzarella pesto, basil, slices of burrata, yellow and red cherry tomatoes.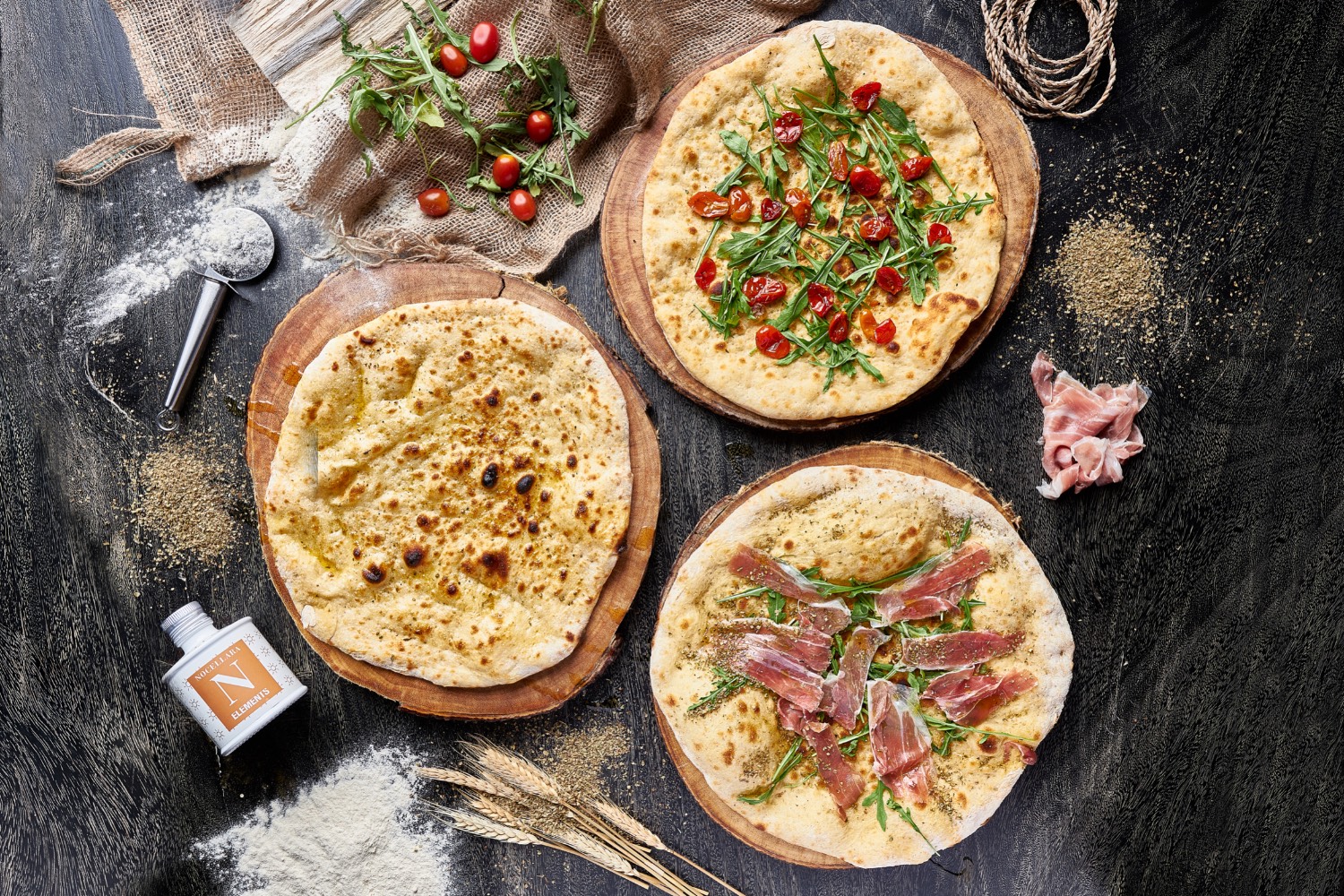 Olive oil, oregano, salt, pepper.
69 l  Vegetarian focaccia 
Olive oil, sun-dried cherry tomato, arugula, oregano.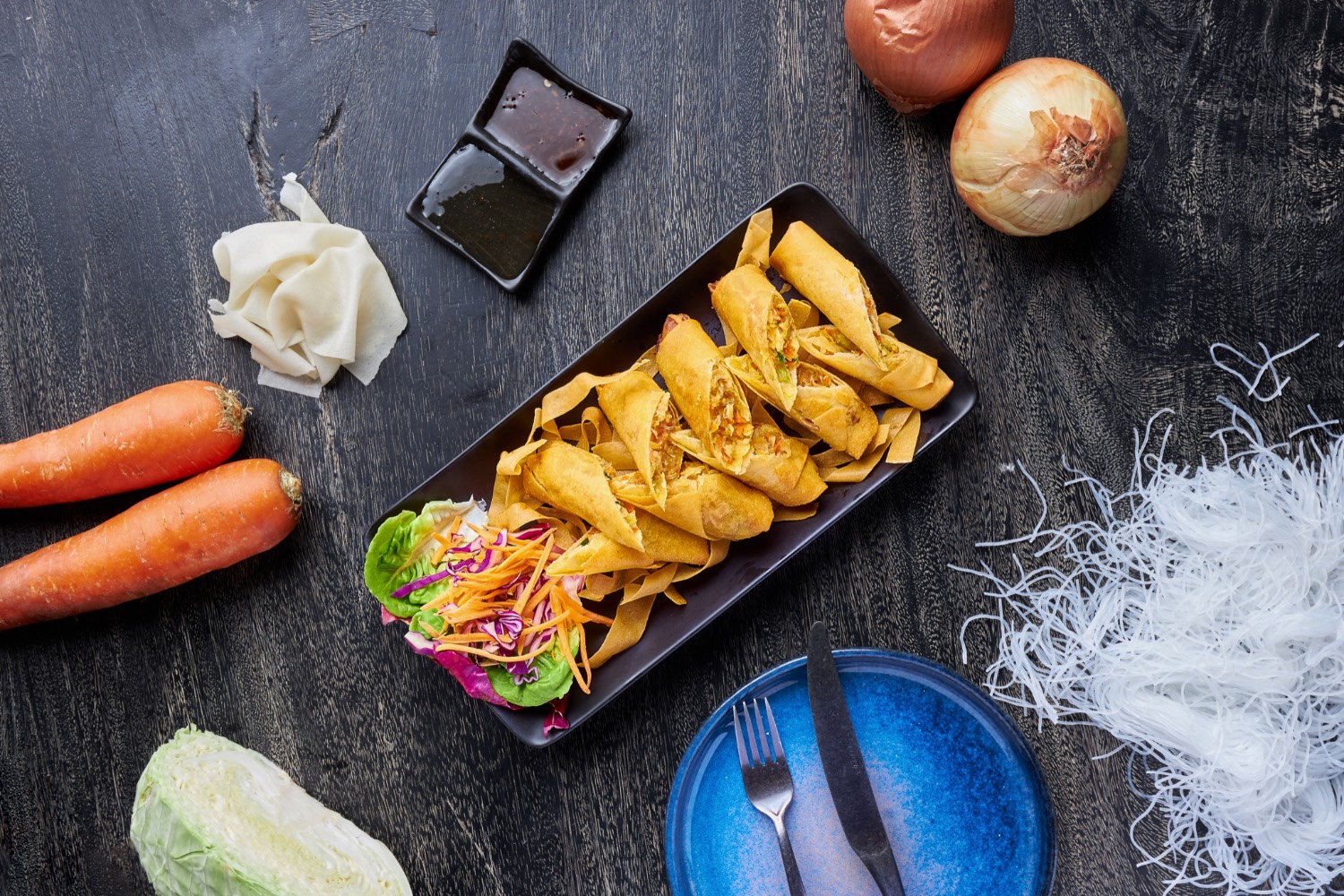 88 l  Vegetable spring roll
Carrots, cabbage, onion, vermicelli, soy sauce.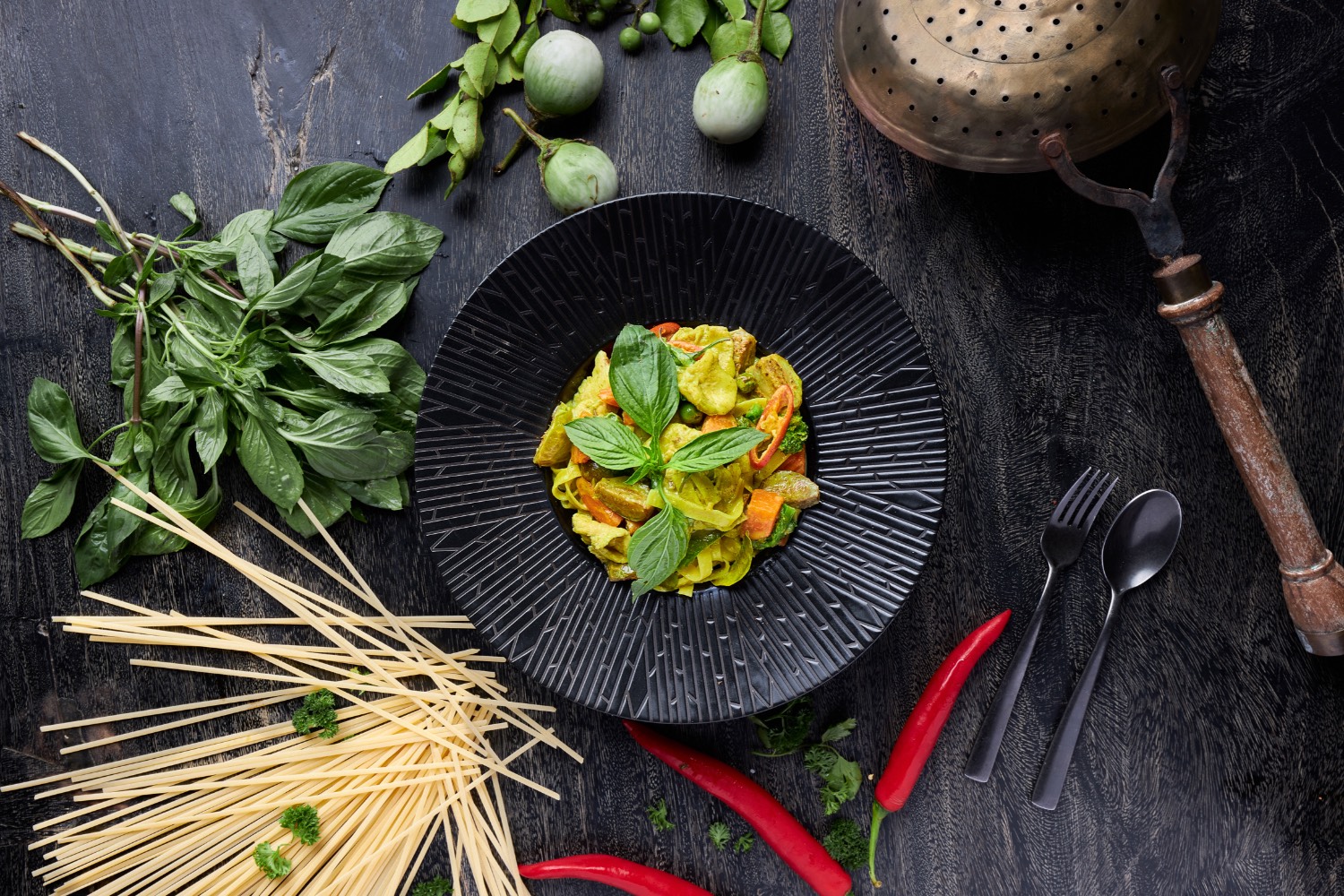 39 l  Tagliatelle green curry
With green curry paste, broccoli, eggplant, carrots, basil.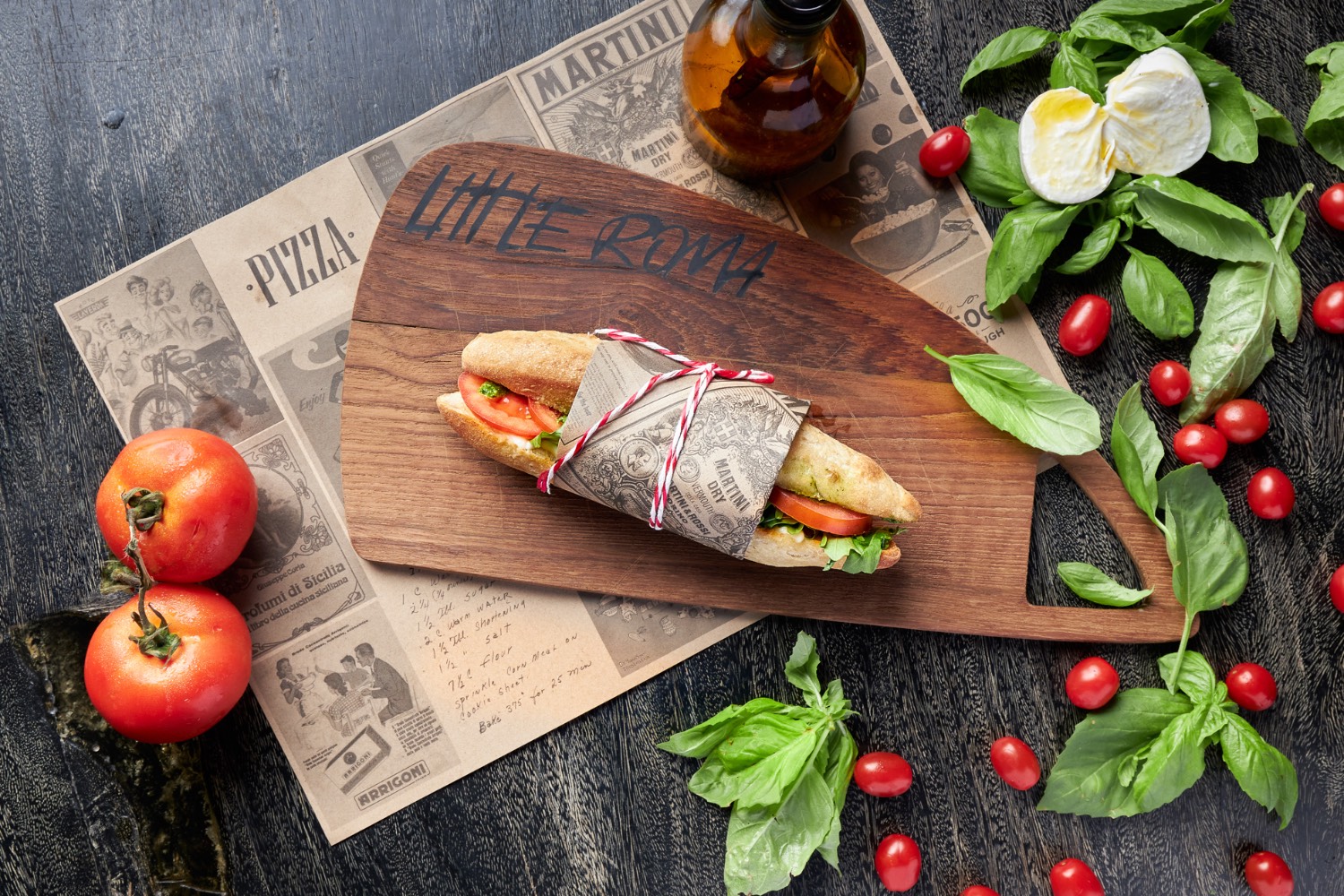 99 l  Vegetarian baguette sandwich 
Tomatoes, mozzarella, pesto, arugula.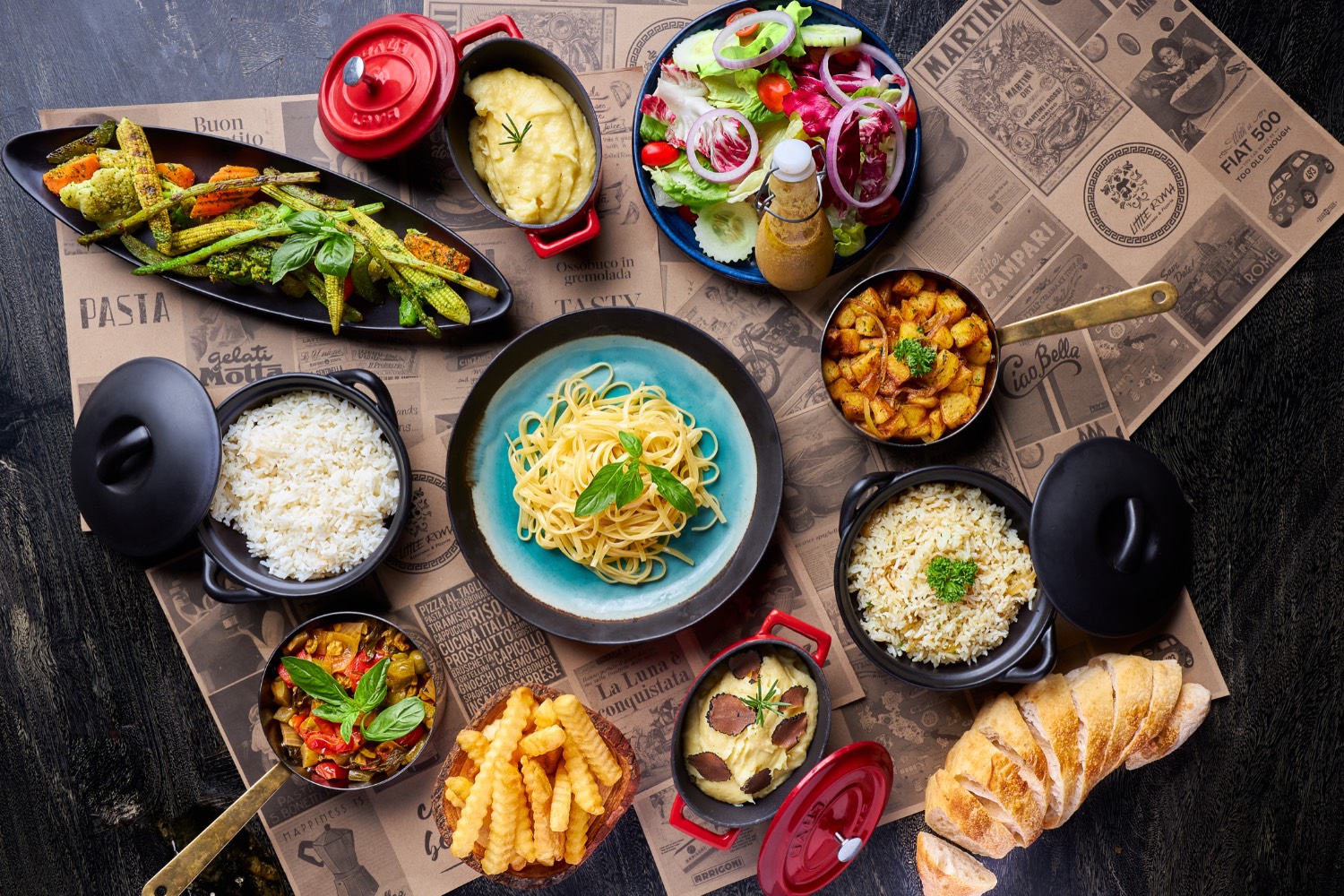 74 l  Mashed potatoes with truffle, milk, parmesan, pepper  |  249 ฿
124 l  Mashed potatoes
|  129 ฿
75 l  Grilled vegetables and basil pesto (olive oil, basil, pine nuts, garlic) 
|  129 ฿
76 l  French fries
|  99 ฿
77 l  Rice Pilaf with butter and fried brown onions
|  99 ฿
78 l  Rice
|  69 ฿
79 l  Sautéed potatoes with garlic and parsley
|  129 ฿
80 l  Mix salad
|  129 ฿
81 l  Caponata (eggplants, tomatoes, olives, onions, pine nuts)
|  149 ฿
82 l  White pasta with virgin oil
|  149 ฿